Malbec is an exciting subdivision in Westgate in the heart of north-westAuckland. 244 sections of land all within close proximity to transport, education, shopping and other amenities.
Landing Page Copywriting & Translation
We were commissioned to craft the Chinese copy for the landing page. Taking into considering the audience profile of the mainland Chinese, further emphasis was taken to highlight the investment opportunities, the luxurious nature of the neighborhoods and convenient location of the
development site.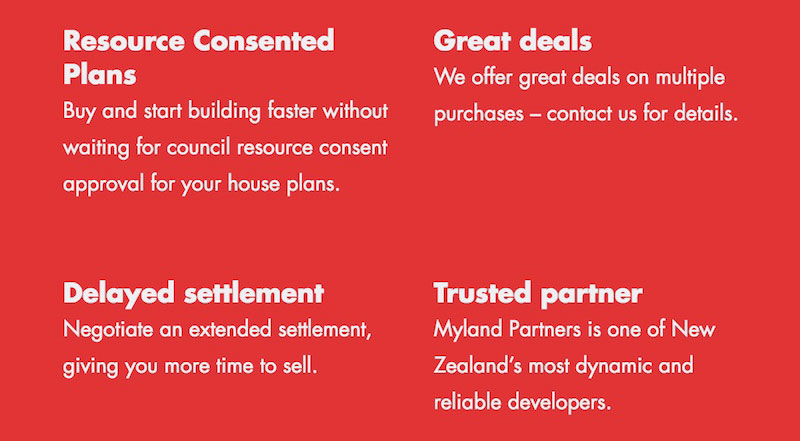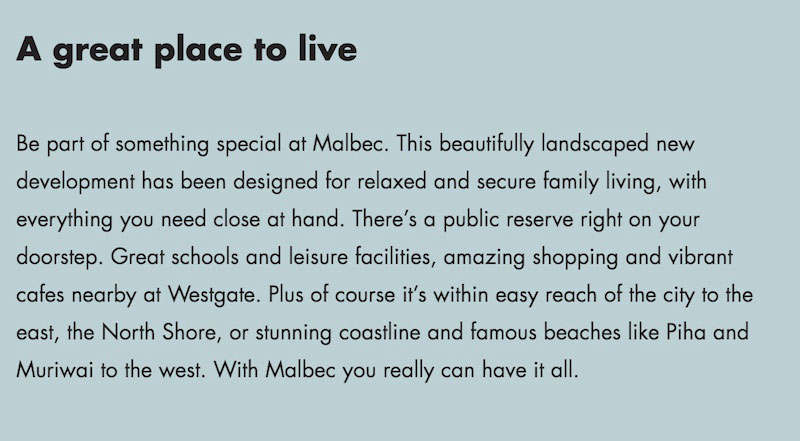 Landing Page: