Powered by blockchain technology, say hello to the future of personal cloud storage
Landing Page Optimization
In preparation for their initial coin offering (ICO), Universal Labs sought us out to help maximise conversions for the traffic they were driving to their landing page.
To explain the tech and product to both potential investors and retail customers, we structured the landing page that began leading with tangible benefits before explaining how the technology worked.
We integrated various social proof elements to increase their credibility and build trust with their visitors, allowing them to take action with greater confidence.
Our landing page has been critiqued & well received by various blockchain influencers and have been featured in Ulab's interview with Fox News.
Content Marketing
To build industry authority and help their audience better understand the investment opportunity, we crafted in-depth researched long-form articles for the company blog on Medium.
With a balanced approach on SEO and key focus centred on the reader, we helped cover topics that championed their technology, highlighted the opportunity and the wide scale benefits of their hardware product to the
industry and the world.
Universal Labs is building the future of cloud storage. Our content is building the bedrock of their marketing success.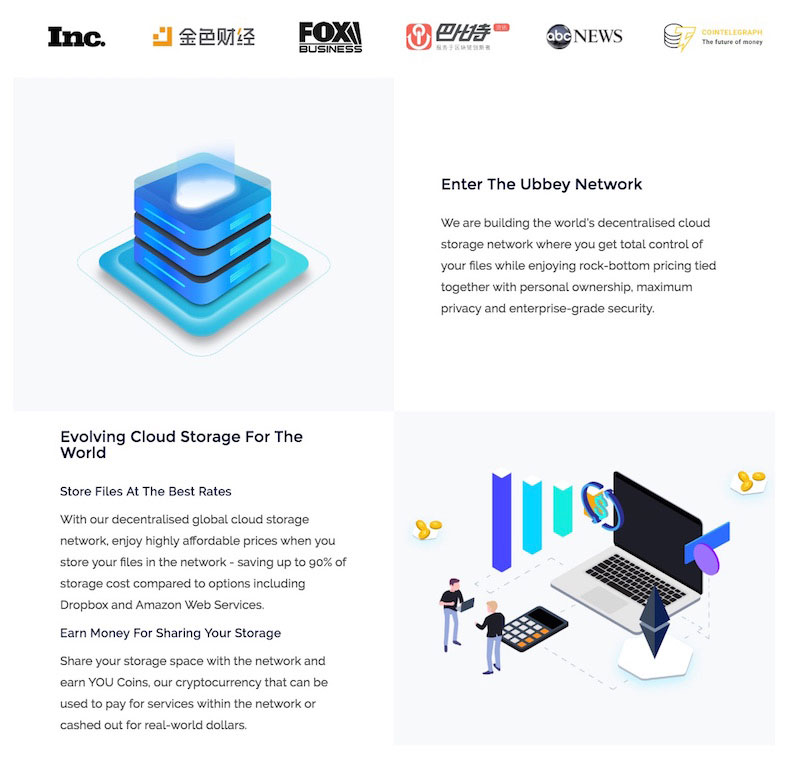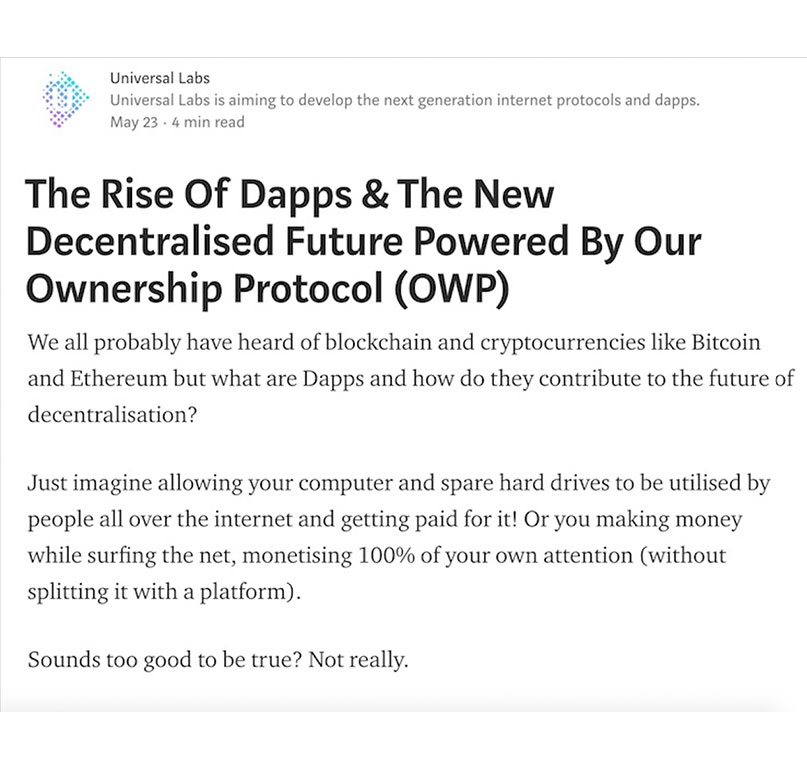 The Landing Page:
Article Sample:
The Rise Of Dapps & The New Decentralised Future Powered By Our Ownership Protocol (OWP)