SAP is a multinational software corporation focusing on enterprise software that manages business operations and customer relations.
Content Creation (Thought leadership articles)
We teamed up with a digital agency in SAP's content marketing campaign to establish themselves as a thought leader in their industry. Working closely with our partners, we created long form articles that gave valuable actionable advice on their business challenges.
These content both showcased on the company blog as well as seeded into authority 3rd party sites to tap on relevant audiences for better brand building and referral traffic.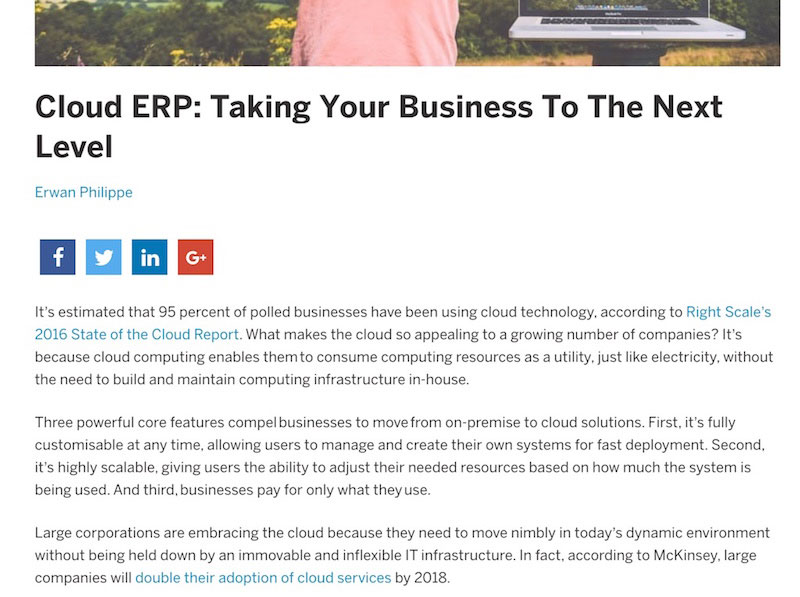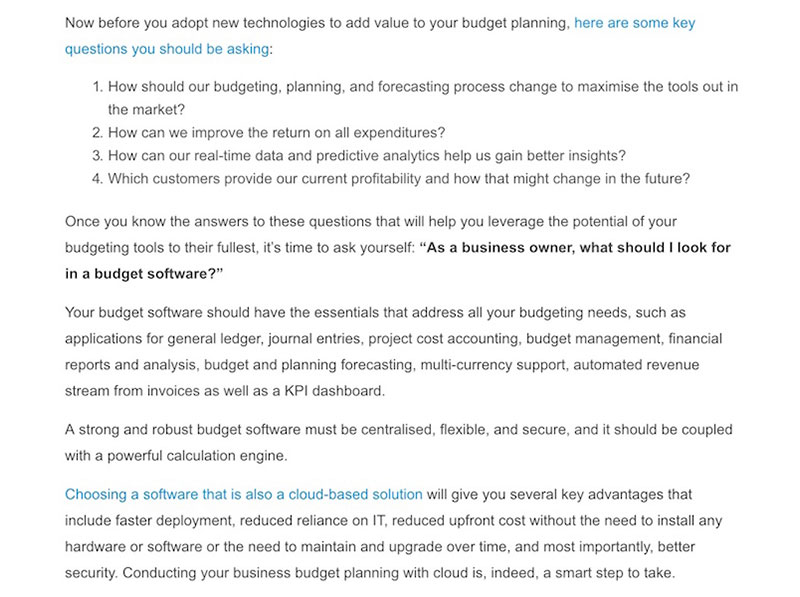 Company Blog Article Sample:
Guide to Transformative Budget Planning for Businesses
Seeded Article Sample: