How To Become A Copywriter In Singapore (The Guide)
May 18, 2019 | Sean Foo
With the rise of digital and content marketing, many people desire to be copywriters but few understand the right way to break into the field.
Creating award-winning ads or writing up marketing campaigns sounds great, but before you start applying online, you have to first understand what most copywriters in Singapore do.
What does it mean to be a copywriter?
A copywriting job demands more than just the ability to string together a couple of coherent sentences.
It is more than just thinking of witty one-liners and catch-phrases.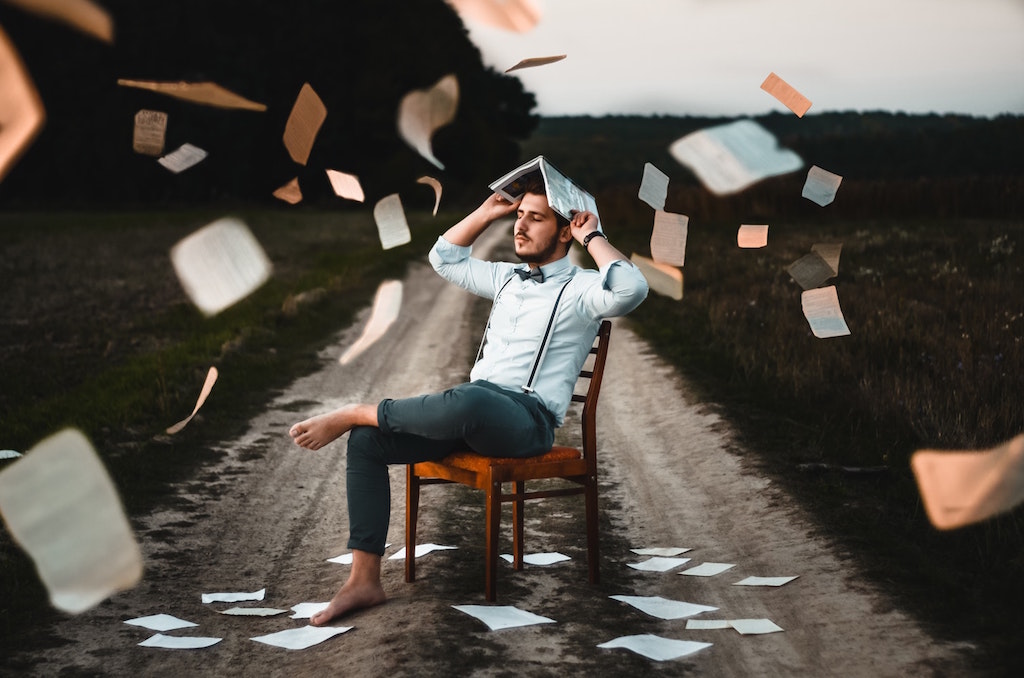 While a degree in communications or marketing would be a great foundation, building a long term career in copywriting is much more dependant on the quality of your work, and your ability to deliver results.
Just because I love to sing and I do it daily in the shower doesn't mean that I'll be a professional Grammy Award-winning Singer that gets paid the big bucks!
It is my audience that determines if I am awesome or not.
The same goes for being a copywriter.
Whether a copywriter works for a company, an agency, or a client as a freelancer, they are judged mainly by the results they accomplish.
If you write sales copy, your clients will judge you on the sales or conversions you make with your copy.
If you create blog posts, producing quality work that ranks well on Google, which draws in traffic, is what matters.
Forget everything you have learned in school about academic writing. Business or commercial copywriting is a whole new environment with different rules you have to learn and master to succeed as a copywriter in Singapore and out in the world.
Breaking into copywriting in Singapore is simple but not easy
There are multiple paths anyone can go through to become a qualified copywriter but the process is largely the same.
Most Singapore copywriters will have to go through a trial by fire of sorts to prove they have what it takes.
Those working in an agency will earn their stripes by handling a high volume of diverse work while corporate copywriters will specialize in an industry niche and handle writing copy under a marketing manager.
While there is no straight path to success as a copywriter in Singapore, what we do recommend is consistent practice.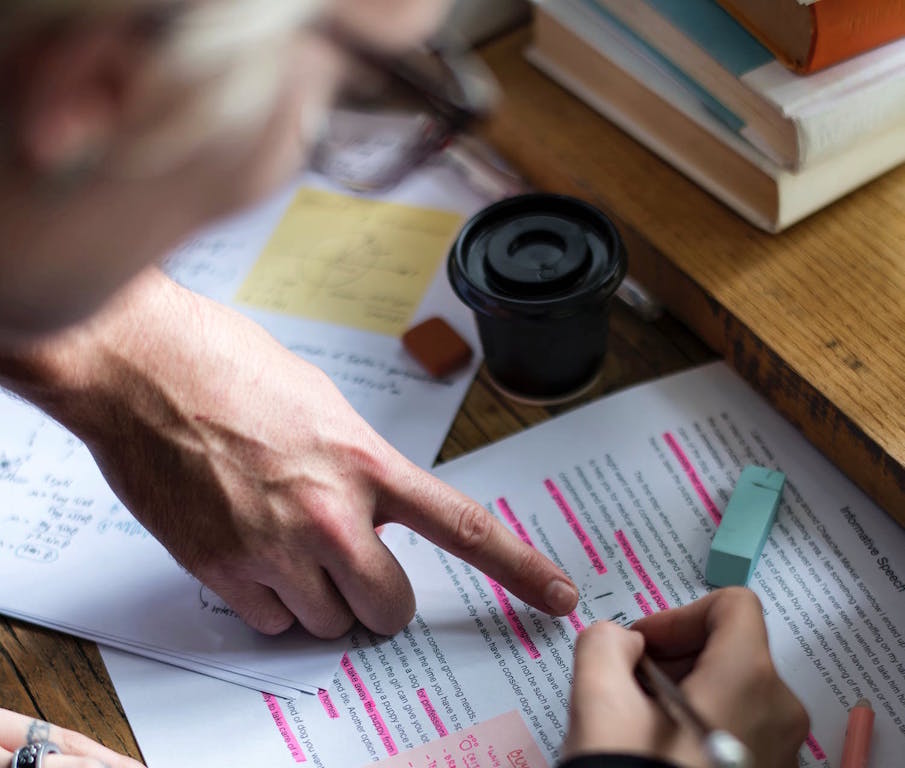 Be prepared to take a lot of criticisms and feedback
Experienced copywriters have taken years of writing for clients and embarking on real projects to develop their skills. This took them through a process of other people judging their work, from their content manager to their clients, allowing them to improve their writing skills.
Writing for real-world projects and clients is what will help you develop the most as a copywriter.
Types of Copywriting out There
Before you embark on becoming a copywriter in Singapore, here are the different types of copywriting out there you need to be aware of.
Depending on your role, you might be required to write for just one type of copywriting or multiple types (it's more fun when you do!)
Sales Copywriting (Direct Response)
Sales copywriting focuses on driving a result – turning web traffic into leads or sales.
On the other hand, direct response copywriting is one of the oldest forms of copywriting. It targets the emotions of the reader and encourages them to take immediate action.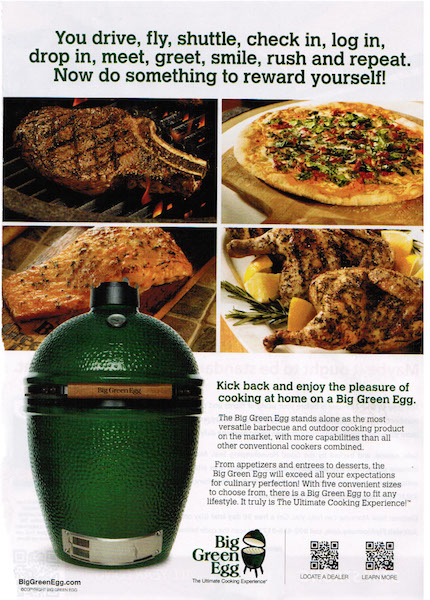 Direct Response Copywriting Is About Driving Results – Leads & Sales
In the past, direct mail was used but today, online landing pages are more commonly used to drive sales as part of a more extensive campaign.
There is a world of opportunity out there for direct response or sales copywriters! With 99% of businesses stepping up their investment in digital marketing and selling directly to consumers, there is a rising demand for direct response copywriters!
You'll get to work on online campaigns where you can measure your performance through ROI.
If your direct response copywriting is effective, the lead close rate and conversion rates must be substantially more than the amount spent on paid traffic.
Website Copywriting
Whether you work for an agency or in a corporation, there is always going to be a massive demand for professional web copywriting!
This can be anything from website product and services pages to FAQ sections that address common customer queries, to email newsletters to send updates and offers to customers.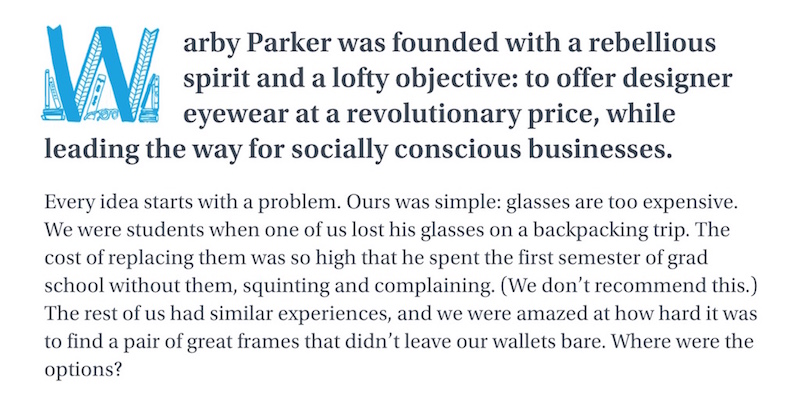 From Storytelling To Persuasive Writing, Website Copy Is Diverse
Many businesses require professional web copywriting encompassing key pages such as their about us page to showcase what their company is about and how they are changing the world.
In this field of copywriting, it is more common to be within a company itself as a corporate copywriter.
Content Marketing Copywriting
As a content marketing copywriter, you will craft blog posts that drive traffic to a website!
Blog posts are composed of writing that is informative and engaging and helps the reader solve a problem they may be facing. As a useful resource to their audience, content marketing drives brand awareness. Companies that produced 2.5 times more blog posts received 3.5 times more traffic – that means the demand for content marketing copy is growing fast.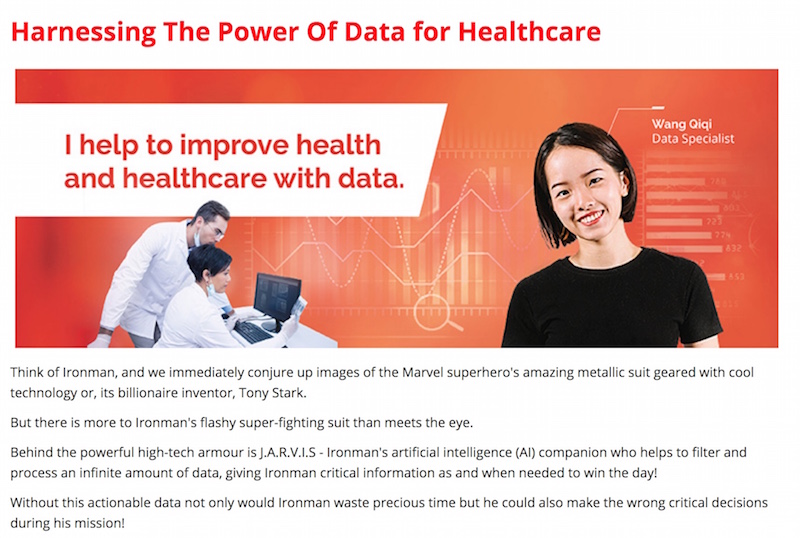 Content Marketing Copywriting Is About Delivering Valuable Information
One key goal of content marketing copy is to rank well on search engines like Google – that means understanding and applying SEO skills is critical as it takes more than just good writing to bring in traffic to your website.
From keyword research to analytics to an engaging style of writing, there is a consistent demand for content marketing copywriters, provided you have the right combination of skills!
Social Media Copywriting
In Singapore alone, there are 4.4 million active social media users; that is, 77% of the population!
90% of businesses have been turning to social media to promote their products, which has led to a rising demand for social media copywriting over the decade.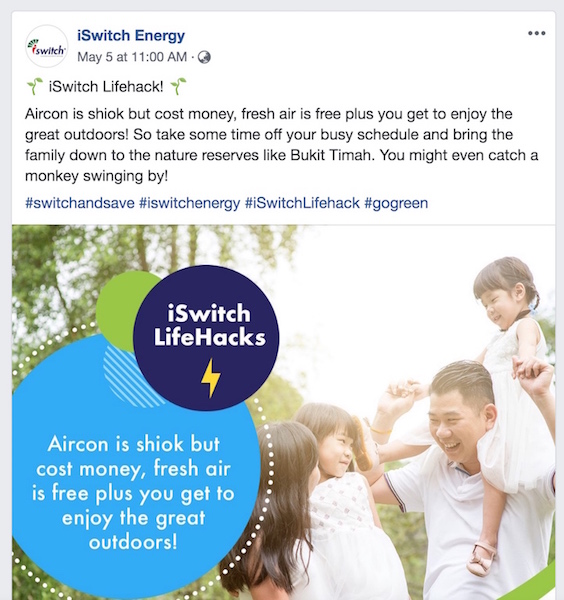 Tone Of Voice & Engaging Copy Is Key When Writing For Social Media
When it comes to social media copywriting, think short, punchy captions, and posts that spark conversation.
To be a social media copywriter in Singapore, you'll need to be witty, funny, challenging, and creative, on top of being an excellent writer!
You'll also need to be adaptable and able to write in various styles – from short snappy posts such as contest announcements and seasonal greetings to longer posts that tug on your readers' heartstrings and tell a story.
From agencies to in-house creative teams, social media is a skill that is in high demand and won't be going away anytime soon!
Creative Copywriting
From deciding on a brand name and taglines to crafting marketing brochures for luxury products, creative copywriting is the polar opposite of direct response copywriting!
With creative copywriting, you inspire a feeling in your reader or transport them to a different world, creating a distinct voice for your brand which is memorable and recognizable from the competition.

A Creative Mind Is Key When It Comes To Taglines & Descriptive Copy
By differentiating your brand, the endgame is for the reader to make a purchase sometime down the line.
This is perhaps the hardest type of copywriting as it not only requires you to stretch your creative mind but also requires extensive experience to understand what works and what doesn't!
To get started, you can consider beginning at a branding agency to develop your creative copywriting chops.
4 Qualities of a Successful Copywriter
A great copywriter is one that is curious, creative, results-driven & perceptive.
If you are boring, very serious, too structured and unwilling to put in the hard work to write your best work possible, copywriting isn't the best field for you.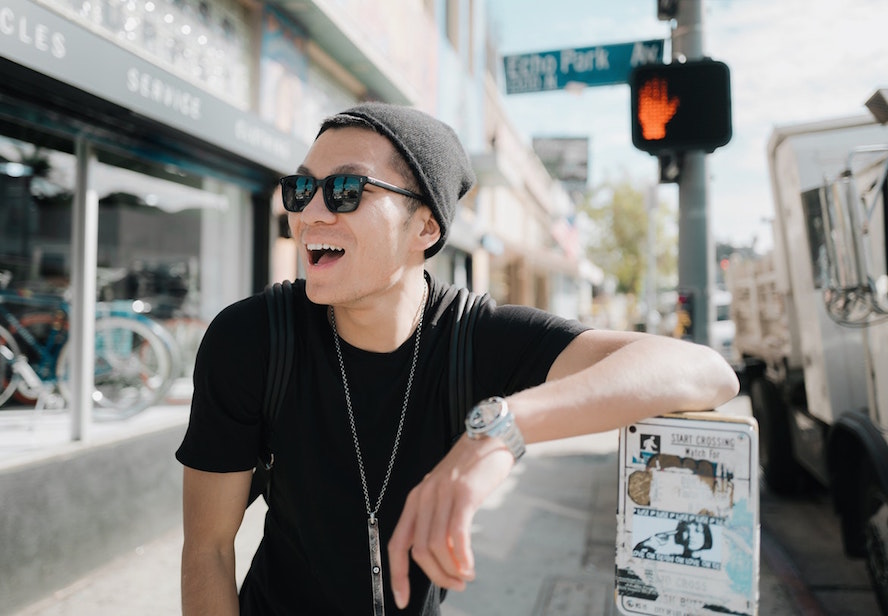 1) Curiosity
Curiosity is integral to your success as a copywriter.
Writing copy will require you to be able to research deep into various topics and constantly ask questions to get the best information needed to produce effective work.
Curiosity will also help you in interacting with clients by asking them questions that might lead to surprising discoveries that could enhance your copywriting and final product.
If curiosity isn't your forte, start working on it now by exploring the different cultures of Singapore.
There are different languages and cultures in Singapore's ethnically diverse society with layers of cultural and linguistic nuances you should be familiar with – which will help you cultivate a sense of curiosity.
2) Creativity
Copywriting will sometimes require you spin a tale and evoke a particular feeling in your reader.
Creativity allows you to connect with your reader in ways that are unexpected while driving home the idea of what you want to show.
Build your creativity by simply reading more as well as viewing interesting advertisements across the various industries online and offline.
Here is a great resource of great advertisements you can dive in and read to build up your creativity.
3) Results Driven & Client-oriented
You should aim to maximize the conversions experienced such as leads generated or sales closed.
To succeed as a Singapore copywriter, you will need to be perceptive, plan strategically, and be able to write persuasively.
To be results-driven, you will need to start with the end goal in mind and be strategic with your writing, such as addressing all their concerns in the copy to reduce any doubts to take action.
4) Perceptive
Perception is one of the critical qualities of an effective copywriter. Understanding your target audience is just the first step, you will need to write from multiple viewpoints.
A great example is writing an ad that targets a diverse audience across different platforms such as a website, Facebook page and email newsletters.
This can also mean adapting the same message used in print into other formats such as video and audio.
Types of Copywriters in the Market
Not all copywriters in Singapore are made equal.
Some may work in agencies handling work for many big brand names while others are dedicated copywriters working as part of a bigger digital team in a corporation.
It's best to learn about the three main types of copywriters in the Singapore market (and what is in store for you) before you commit to a certain role.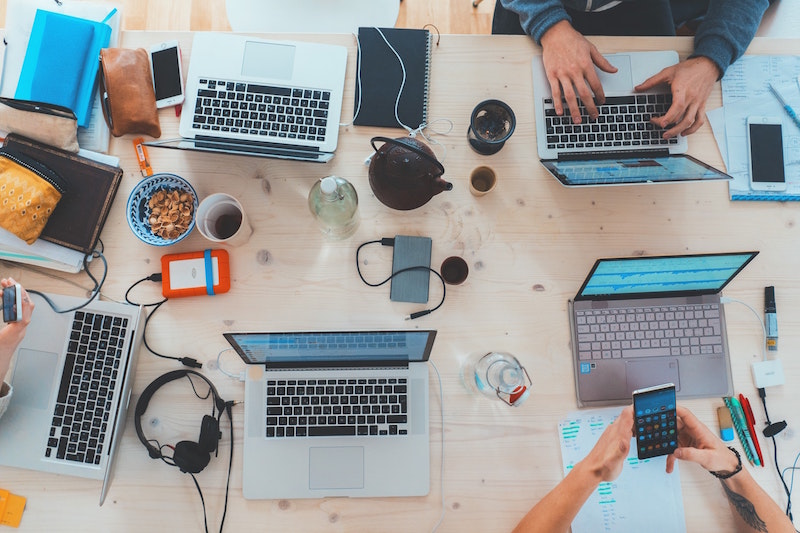 The Agency Copywriter
As an agency copywriter in Singapore, your duties will fall on a spectrum ranging from professional web copywriting to social media writing and blogging!
Though depending on the agency, you might be asked to specialize in a particular skill or niche.
If you are a copywriting in a branding agency that only handles luxury clients, you will dive deep into writing copy for everything from naming to marketing brochures to taglines.
In a content marketing agency, you could be blogging on anything under the sun in various formats – listicles, long-form guides, and press releases, to name a few.
As a copywriter in a digital agency, your focus might be writing landing pages that convert paid traffic your colleagues are driving into leads and sales.
Working in an agency is hard work but you get great exposure.
As an agency copywriter, there are both upsides and downsides. The pros include exposure to a vast number of clients and the chance to specialize in diverse forms of writing.
On the other hand, the workload can be high and unpredictable. You can have a lull period before a crushing one springs on you unexpectedly.
As a mid-level copywriter in Singapore, the average salary ranges from S$3000 – S$5000.
The Corporate Marketing Copywriter
Primarily, you will be working in the marketing department of a company, be it a multinational, local SME or fast-growing startup.
While you focus on a single industry and write about a category of products, your area of expertise will be more comprehensive. You will be able to write for a myriad of channels ranging from social media pages to web product pages to landing pages!
You get stability and corporate exposure but you won't be able to work with multiple brands and types of work.
Working as a corporate marketing copywriter is a double-edged sword. You can definitely look forward to being involved in other aspects of the business, such as taking part in the planning of marketing campaigns and all that entails.
On the other hand, this could take away time from developing your writing skills and limit your exposure to writing for a range of industries.
For a junior to a mid-level copywriter in Singapore, the average salary could range from S$2500 to S$6000.
The Freelance Copywriter
As a freelancer, you are running your own small business. Being a freelance copywriter in Singapore entails much more than just writing, you will have to juggle the demands of finding and retaining clients while still creating your best work.
On the upside, you will have full flexibility to choose the type of copywriting that suits you best (both skill-wise and in terms of earning potential) as well as being able to choose your clients.
You can earn good money but you need to develop business skills too.
As a freelancer, you will pick up new skills needed to run your own freelance business. These include sales and marketing on your website or through channels like Linkedin.
As a freelancer, there is no fixed salary range. Earning six figures per year is not uncommon for professional freelancers, but if copywriting is just a side gig you have going on, you can expect to bring in S$1000 to S$3000 a month.
Ultimately, it depends on how committed you are to finding clients and writing well for them!
Taking the Plunge to Become a Copywriter?
Here are 3 tips to Maximise Your Chances.
Having a degree in communications or marketing is a definite plus. But even if you don't, there are many ways to break into the copywriting industry.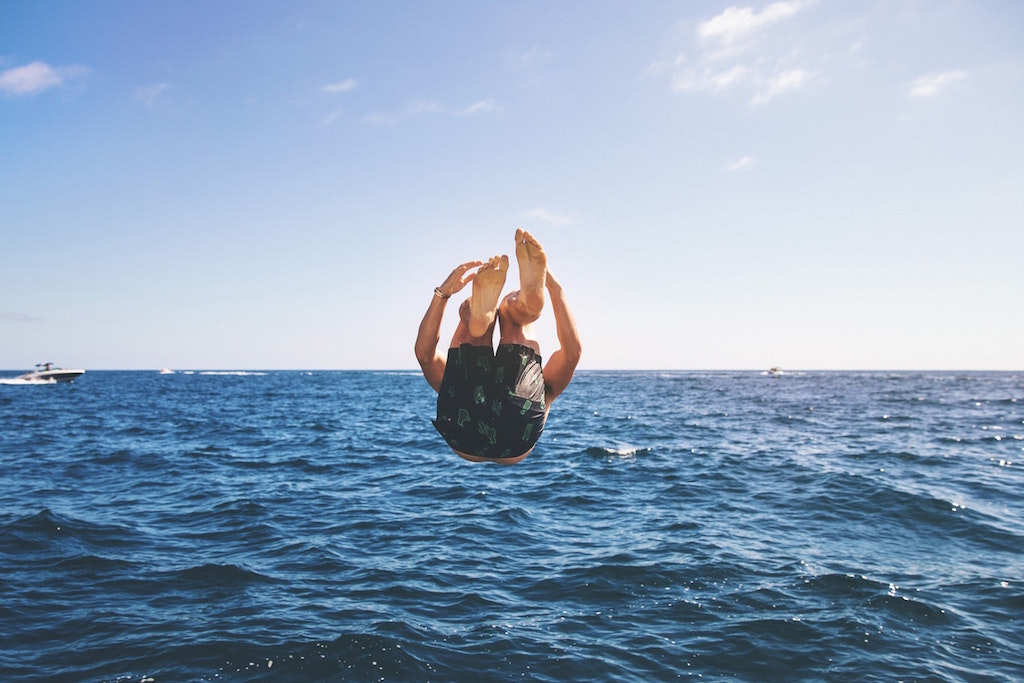 Tip 1: Be Proactive – Do an Internship
While doing a course is a good step forward, nothing beats the real-life experience you can get from an internship!
Not sure what type of role would suit you best?
Start by actively seeking out opportunities to experiment with these roles. To get the most exposure to the diverse types of copywriting, we recommend interning at an advertising agency or creative agency.
You'll broaden your horizons by gaining first-hand knowledge of the industry and applying some of the ideas you have.
Tip 2: Network & Network Hard!
Networking is of utmost importance, whether you are looking to break into the field as a corporate copywriter or as an agency writer!
Meeting people already in the field help you build long-lasting relationships and understand if a copywriting job is something you want to pursue.
Pro Tip: Always seek to add value to their lives instead of just taking. Invite them out for lunch or coffee or offer to do something for free!
Tip 3: Get Some Work Experience Before You Freelance!
Make sure you have some corporate or agency experience before you decide to strike it out on your own and go freelance!
Freelancing can be brutal if you are new to managing all facets of your business, such as sales and marketing.
You will need to get your writing chops down first (you need to deliver quality work after all!) before you commit yourself to freelance.
Start Your Copywriting Journey Today!
Becoming a copywriter in Singapore isn't difficult, but it will take the right steps forward and commitment to always improve your writing skills.
We hope this guide has given you a clearer understanding of the copywriting scene in Singapore (and everywhere else, actually) as well as the best steps you can take before the plunge.
Have some thoughts to share on breaking into the copywriting industry?
Feel free to message me at sean@speechsilver.com.