Top 20 Content Marketing Blogs To Level Up Your Content Game
October 25, 2021 | Sean Foo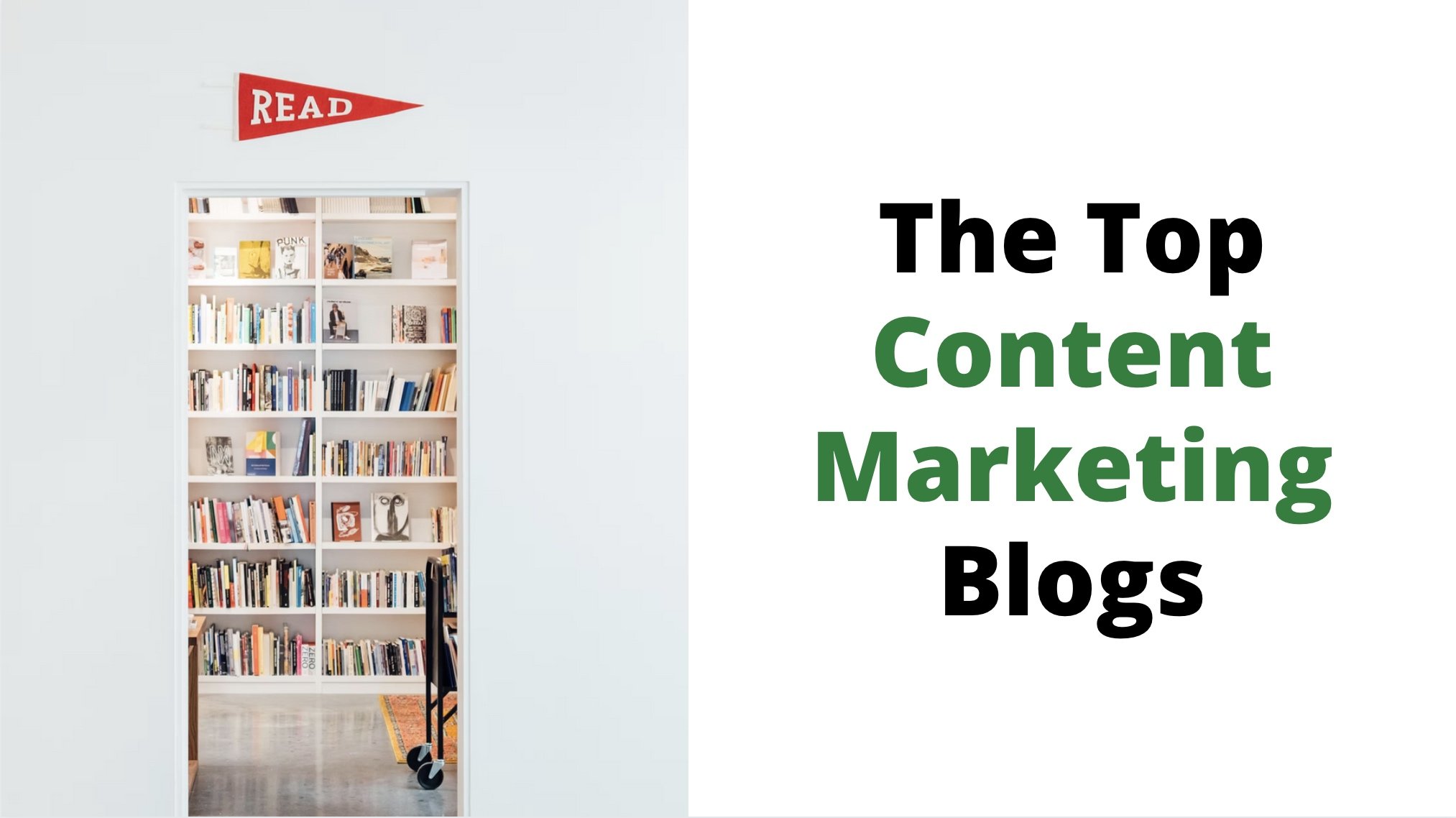 If you consider yourself a content marketer, at least one of your marketing goals aligns with these objectives: generating quality leads, driving more sales, and increasing brand awareness. 
But are you effectively reaping the benefits of effective well-written content or are there still holes in your content marketing ship?
Whether you are writing for your own blog or looking to scale your company's content efforts, learning to master content marketing isn't easy and you'll need help along the way!
From learning to develop your content strategy to using the power of storytelling to enchant your readers, it's time to learn from the best & we have you covered!
Dive into our curated list of the most successful and helpful content marketing blogs from iconic marketers that will help take your content game to the next level!
Copywriting is an indispensable part of content marketing. Just as what Copyhackers believes in, 'Copywriting is salesmanship in print. When you up your game, you up your results.' 
When you can write better, your content gets sharper.
By polishing up on your copywriting skills, it'll do wonders for your overall marketing ROI in the long run. 
CopyHackers specializes in helping content marketers to master the art of lead and revenue generation through better writing.  Their blog covers the essentials of how to write more engaging content and more importantly, how to convert your hard-won attention to leads and sales.
Doesn't matter if you're a seasoned digital marketer or a newbie blogger, CopyHackers's resource package is well compartmentalized and has something for everyone to up their content game!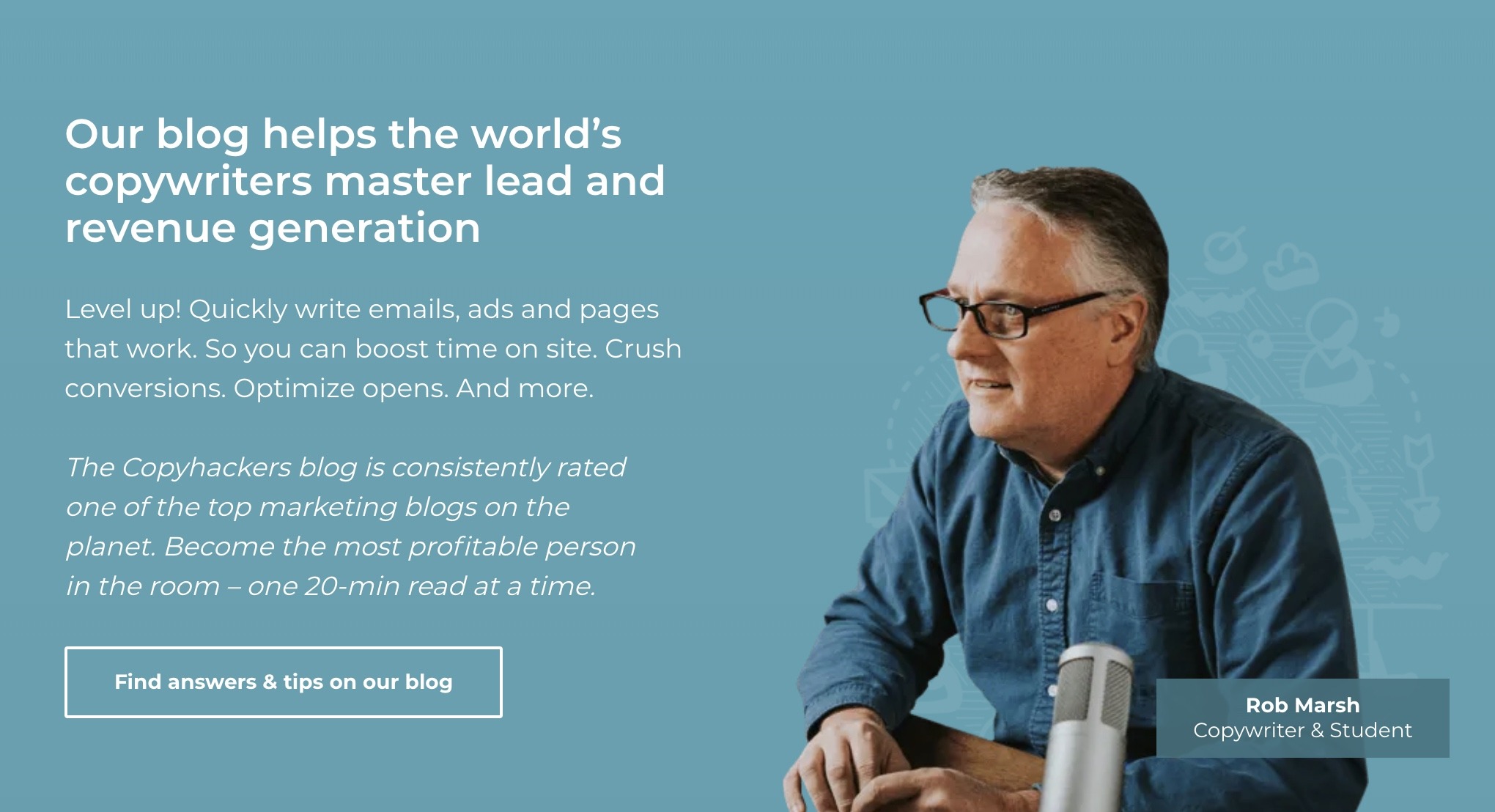 Be sure to check out these articles:
Founded by Brian Clark, CopyBlogger boasts to be one of the most effective and result-driven copywriting and marketing blogs around. 
Surely a blog that made 8 figures in revenue has plenty of valuable insights to offer! 
CopyBlogger is all-encompassing and quite literally tackles each and every facade of content marketing, including copywriting, email marketing, SEO, CRO, blogging, landing page and sales page optimization. 
If there is a specific area of your content marketing strategy that needs some brushing up, CopyBlogger is the right avenue for you. 
From an in-depth analysis of your business to coming up with personalised content strategies and proposals, CopyBlogger promises measurable returns with every read!
If you are new to the world of content, be sure to check out their 101 guide on how to get started with content marketing.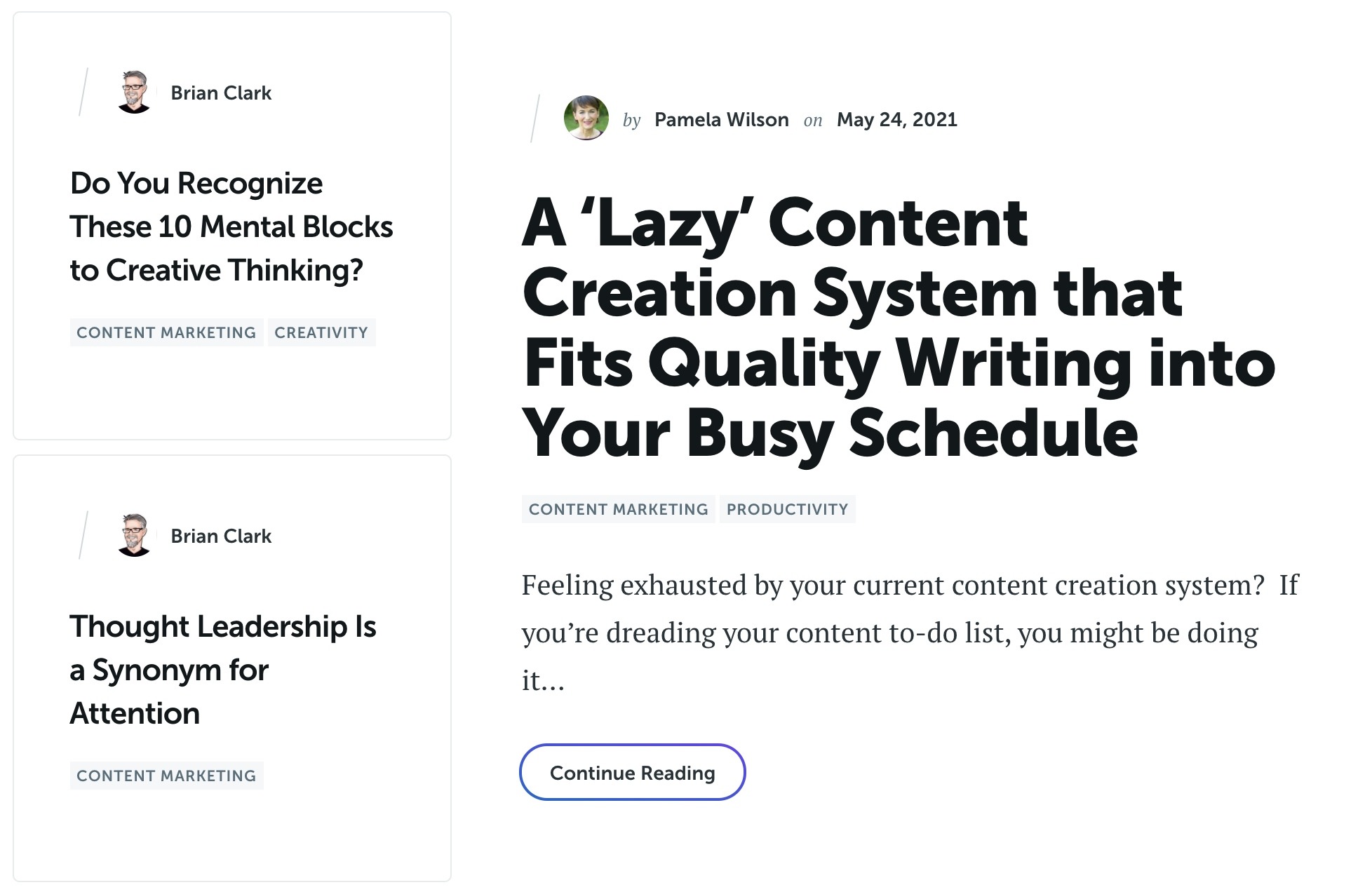 Here are two articles that are worth diving deeper into:
It is essential for content marketers to be updated on the latest trends and to constantly have new ideas. 
Content Marketing Institute, the authority on all things content marketing, has a great mix of beginner resources to expert strategy guides from industry experts and content gurus.
From training courses that focus on developing buyer personas to articles that impart novelty ideas and data-driven knowledge, you will be able to learn the intricacies of content strategy all the way down to writing an engaging content piece.
In fact, almost every article is backed up by incredible original research imparted in a highly digestible manner, allowing readers to harness the insights and data to help solve their content marketing challenges.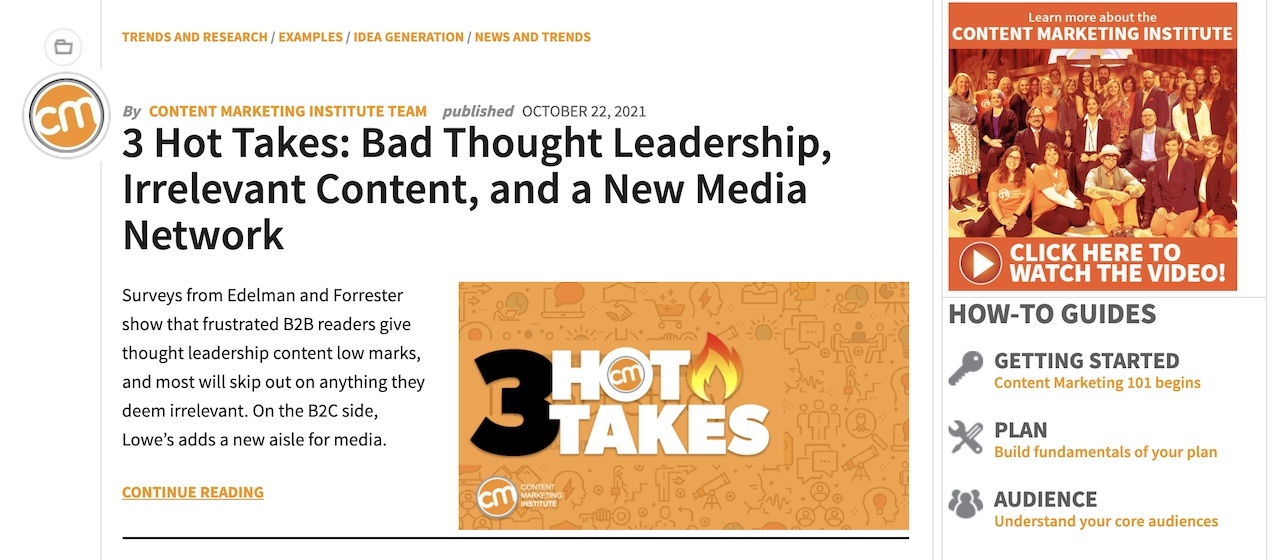 Here are two articles to check out:
The timeless secret to capturing your audiences' attention is to win both their minds and hearts! 
Emotional appeal is an elusive but powerful strategy that works like a charm – you'll learn this and more at Contently's blog.
Their blog, The Content Strategist, niches in helping content marketers to master the art of storytelling – really dissecting your audience's emotions. 
From maximizing your audience engagement through storytelling to developing a rock-solid content strategy, you'll want to bookmark this blog throughout your learning journey.
But that's not all! Contently even offers a free collection of online courses and webinars to help polish up on your strategies and better hook your audience in!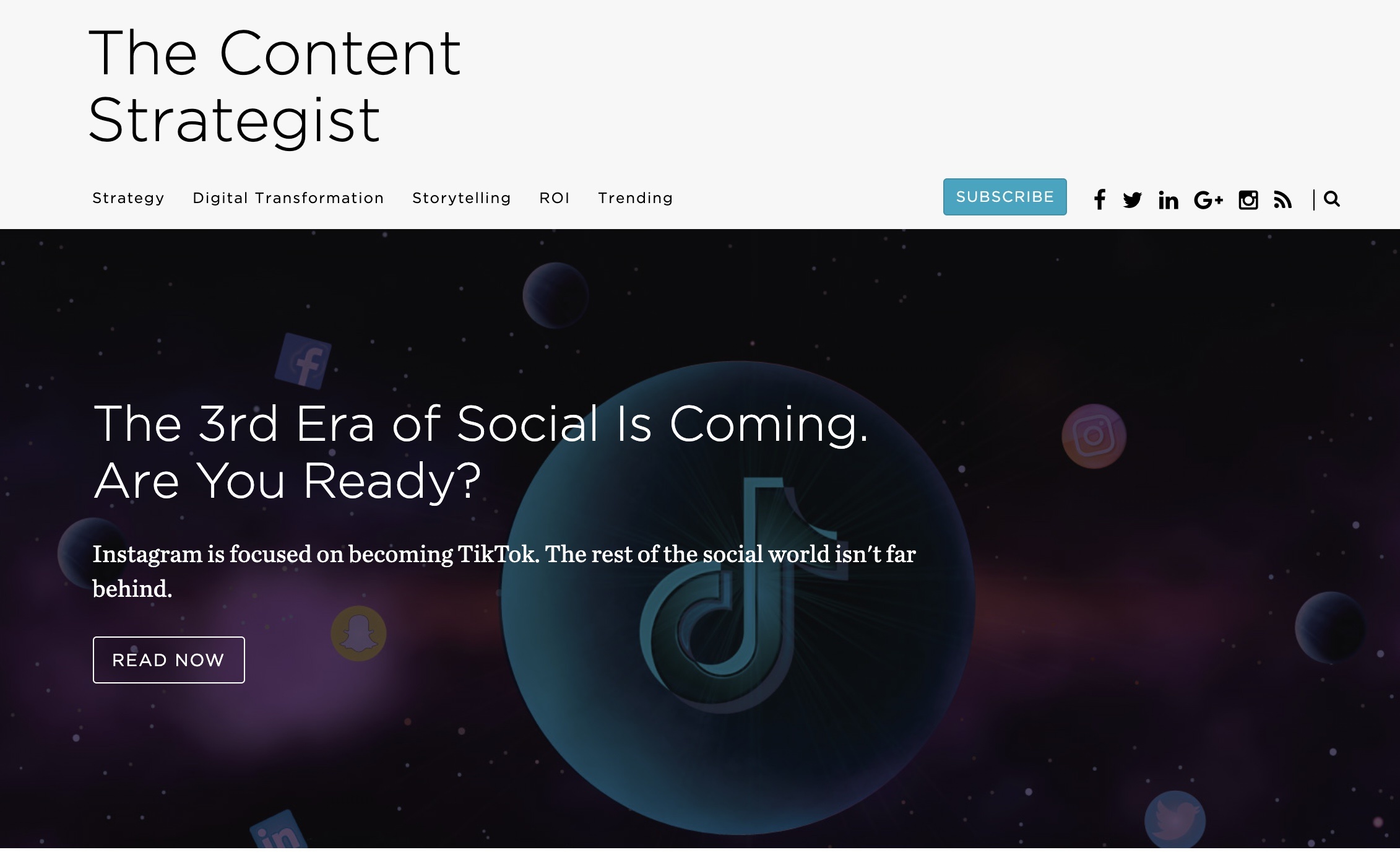 Here are some inspiring posts to check out:
Neil Patel is one of the top experts when it comes to SEO, content marketing and social media marketing.
His blog covers every aspect aspiring content marketers need to know with highly actionable guides that cover both high-level strategies to boots-on-the-ground content writing.
He even launched an SEO tool, Ubersuggest, that will help you better identify keyword opportunities for your content marketing efforts to help drive targeted traffic to your website!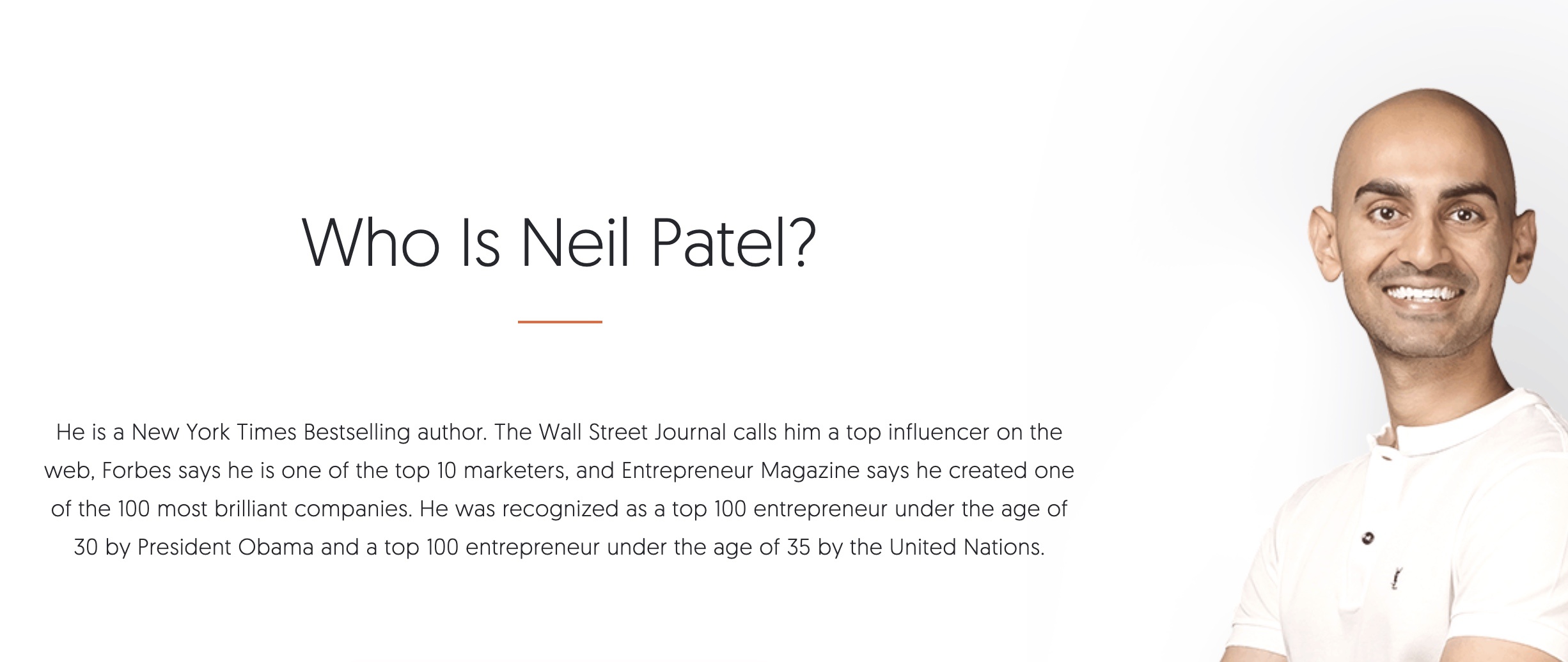 Be sure to read through these two posts from Neil's blog:
Marketing Insider Group, by Michael Brenner, focuses more on B2B marketing and thought leadership. 
Its wide breadth of blog articles and services covers every nook and cranny of content marketing, from the fundamentals of B2B strategy to content performance measurement!
Be sure to check out his collection of customer case studies as he unveils his thought process on how he was able to deliver fantastic results for his customers.
You can even listen to insightful talks by Michael himself as he shares his wealth of knowledge gleaned from years of research and keynote speaking!

Here are some blog posts to get you started:
Founded by content marketing icon Jay Baer, the Convince and Convert blog is a treasure trove of strategy-focused articles and real-world actionable advice. 
It niches in digital marketing across industries like Tech Saas, Travel and Hospitality, Healthcare, and more. 
Dive deep into topics spanning social media, influencer marketing as well as content marketing success.
With its focus on data-driven marketing and marketing automation, this is the perfect blog for marketers looking to learn how to drive up quality leads and increase conversion rates via their digital channels!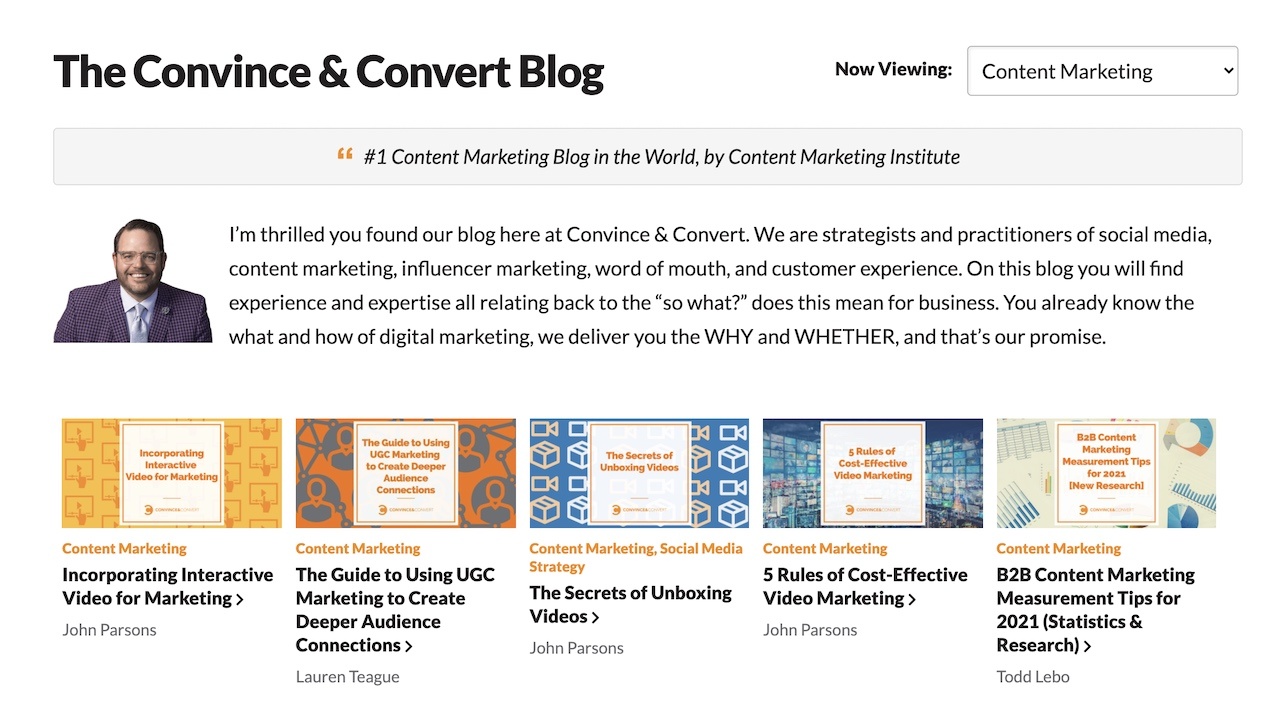 Here are my picks to read on the blog:
With Hubspot being one of the most authoritative marketing publications out there, you'll be sure to find all the quick tips and complete guides that you'll need in your pursuit of content marketing mastery!
Priding itself with its 'inbound marketing' methodology, Hubspot provides a 3-steps approach to help you better understand the finer intricacies behind successful conversions. 
Their blog offers a consistently updated library of actionable guides to help you succeed throughout your digital marketing journey – from blogging and social media to sales enablement and productivity hacks.
Be sure to check out the rest of their resources such as free tools, ebooks and courses that you can tap on to deepen your knowledge and wipe out any uncertainties you might have.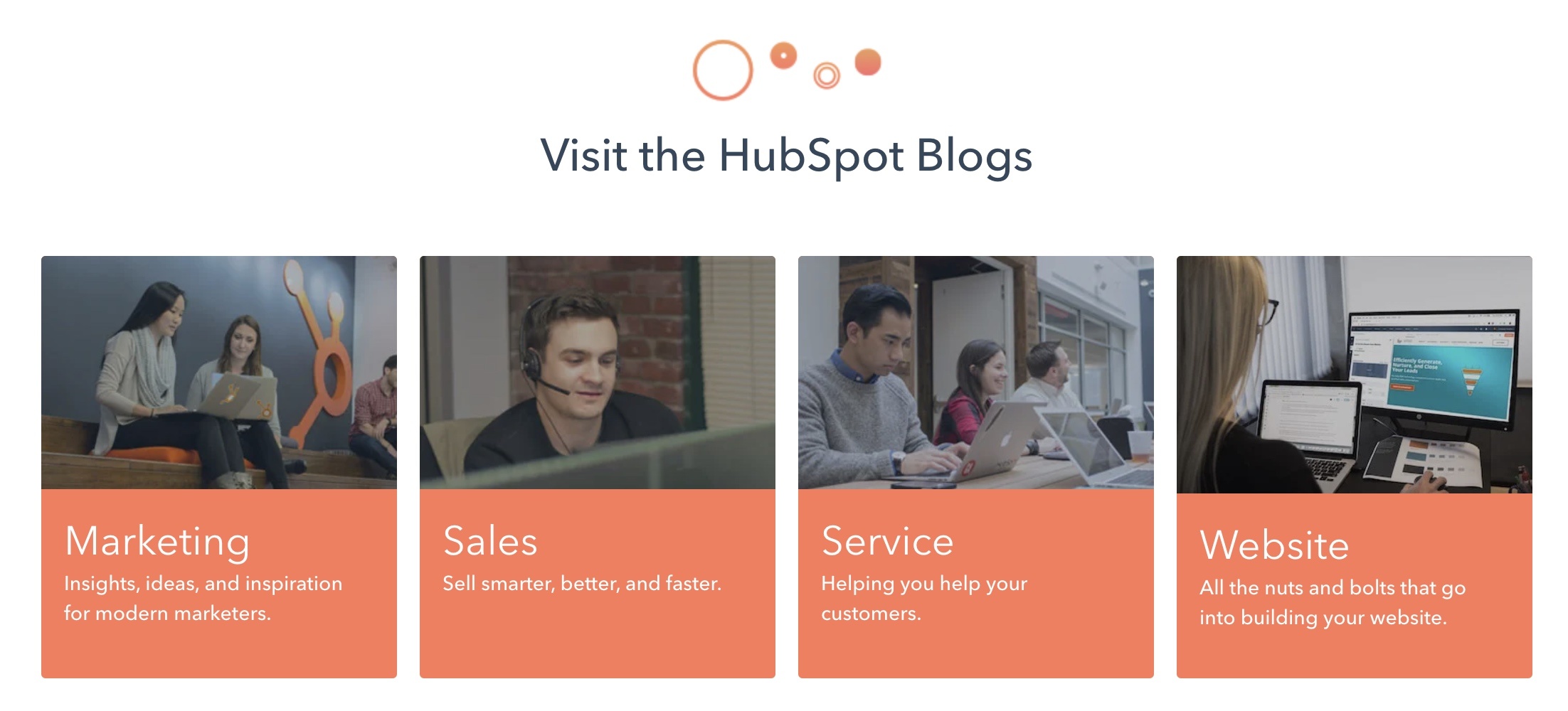 Level up your content marketing skills with these two articles here:
"You can't change a mind without winning a heart".
The Story Of Telling, by Bernadette Jiwa, navigates both the art and science of storytelling with key principles of persuasion. 
Her blog teaches readers how to cultivate trust with your audience, how to craft powerful stories and more importantly and how to evoke emotions out of your target audience.
Skills needed to win over your readers while building an audience.
In her book, What Great Storytellers Know, Bernadette helps marketers to realise the power of storytelling and how to develop their own brand voice out of it. This makes for an excellent read!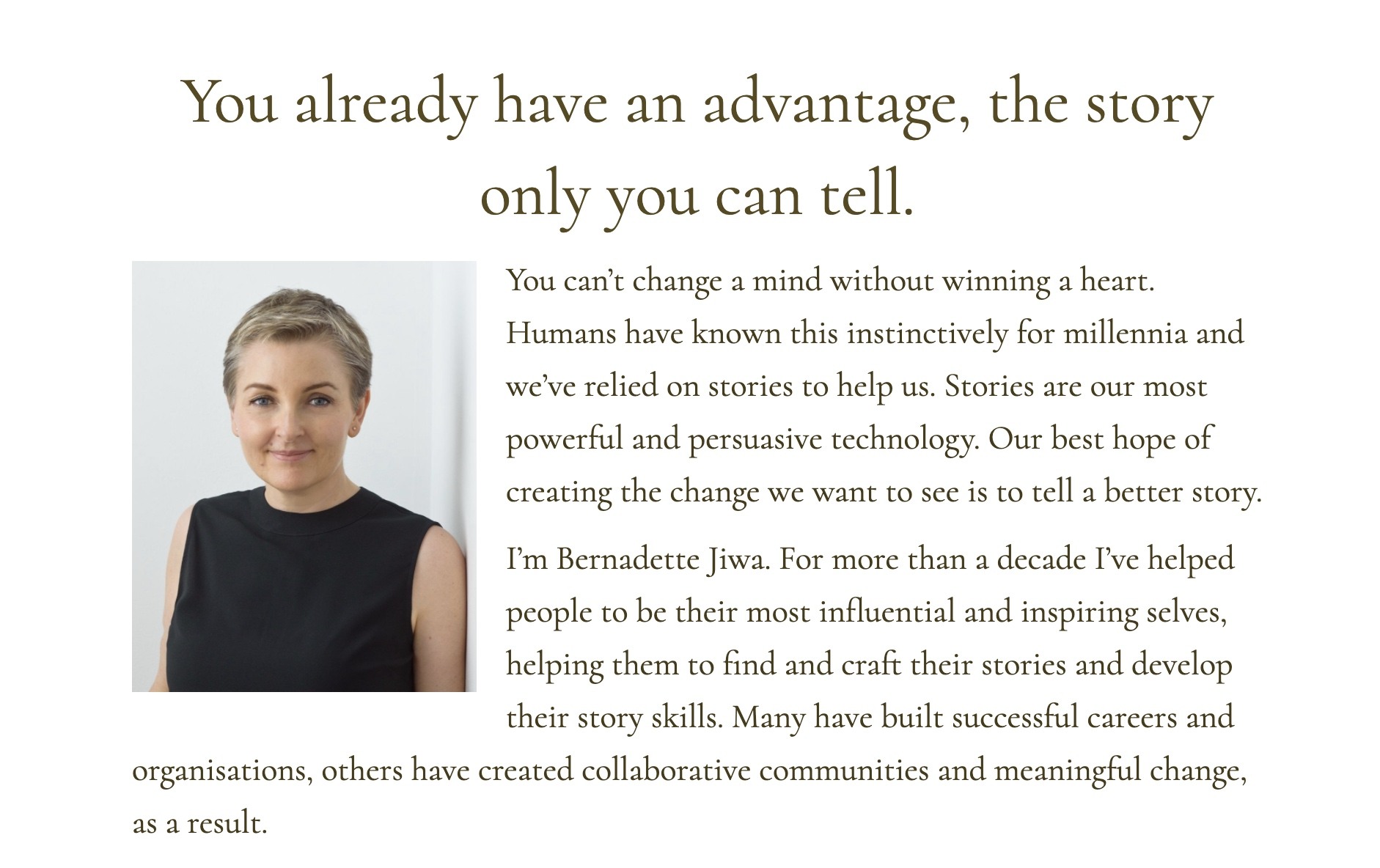 Here are some of my favourites of how storytelling weaves into exceptional content:
Moz's focal point is all things SEO – which is a core element of content marketing.
It quite literally provides an entire learning curriculum to help marketers master the game of SEO, from beginner's guides in content marketing to explaining the more intricate features like link-building and Google algorithms. 
You can read the #1 most popular introduction to SEO, trusted by millions here! 
Or check out the series of highly demanded Q&As answered by a community of SEO experts!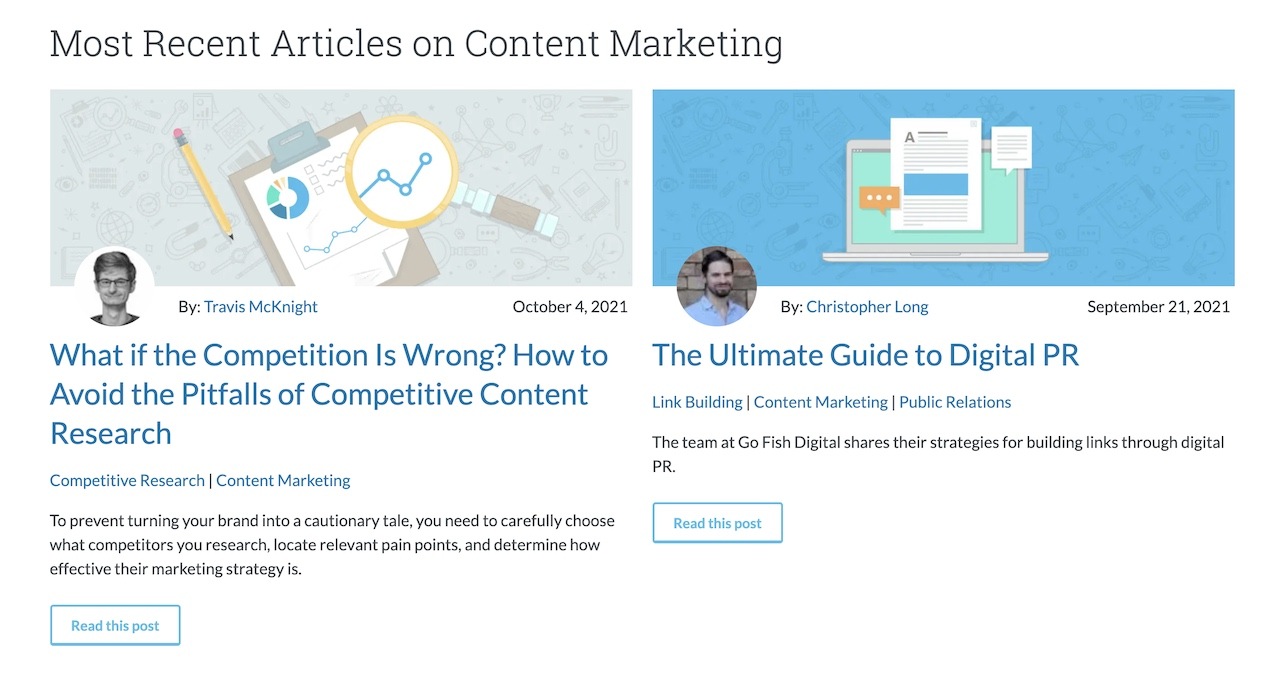 Learn more about Moz's SEO approach towards content marketing:
Rock Content offers some of the most interesting insights when it comes to audience engagement. 
What sets it apart from the other blogs is its provision of guides on interactive content, and live experiences. 
Apart from the usual static materials like e-books and blog posts, Rock Content interests audiences with a change of heart by integrating interactive content such as quizzes and animated infographics into their marketing strategy! 
Rock Content also introduces live blogging as a form of content strategy. 
This allows marketers to generate real-time content while also managing social interaction and engagement simultaneously.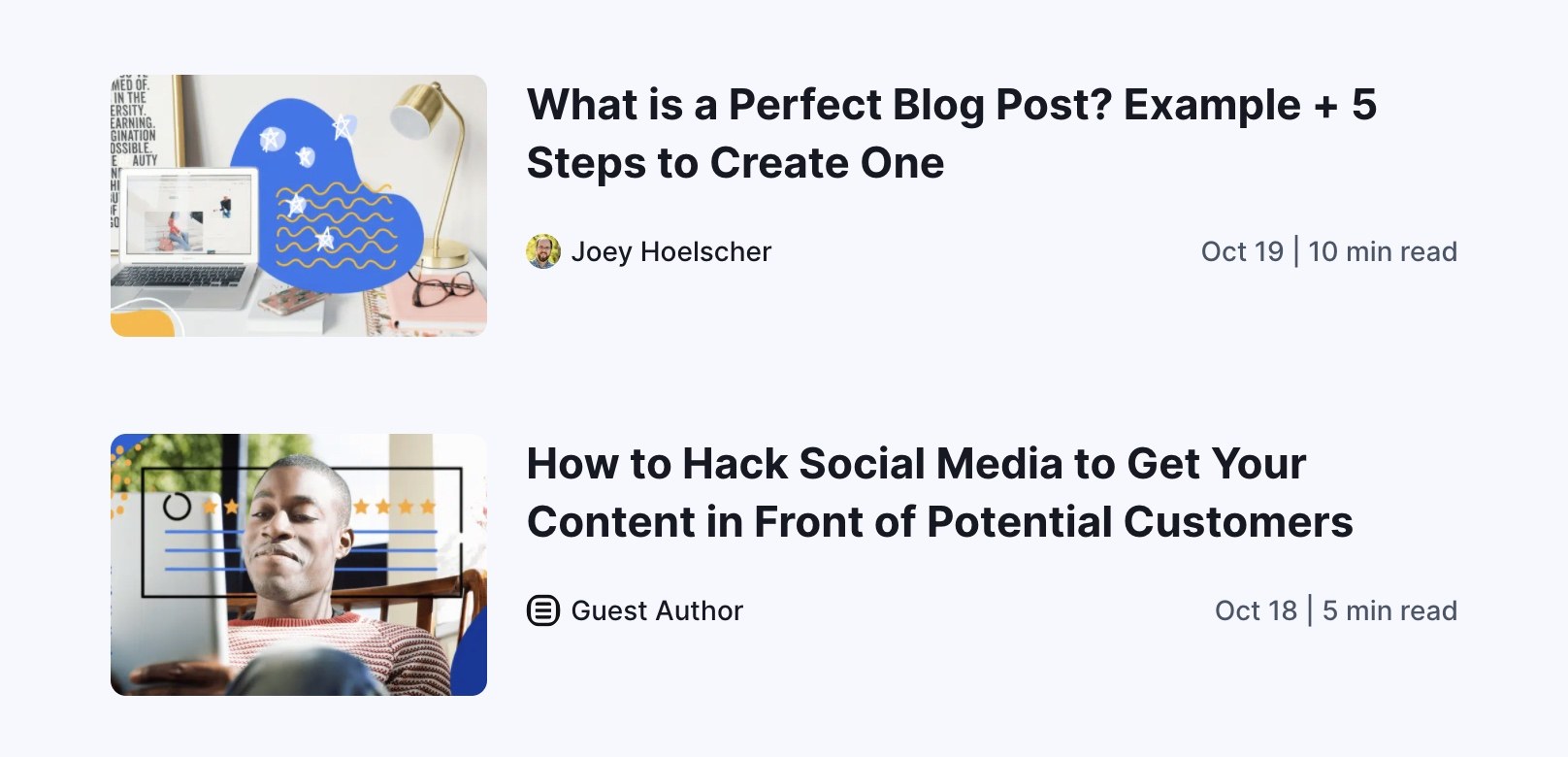 Here are a few inspirational pieces that freelance copywriters should read:
From building awareness and attracting prospects to nurturing them into paying buyers, CMO provides just the right trends and research data that you need to strengthen your marketing strategies! 
Well balanced with evergreen solutions and timeless thought leadership articles, CMO is here to pave the path for your next marketing project! 
Some of their articles include educating marketers on how to effectively blend creativity and data in their marketing tactics and why both aspects do not have to be mutually exclusive.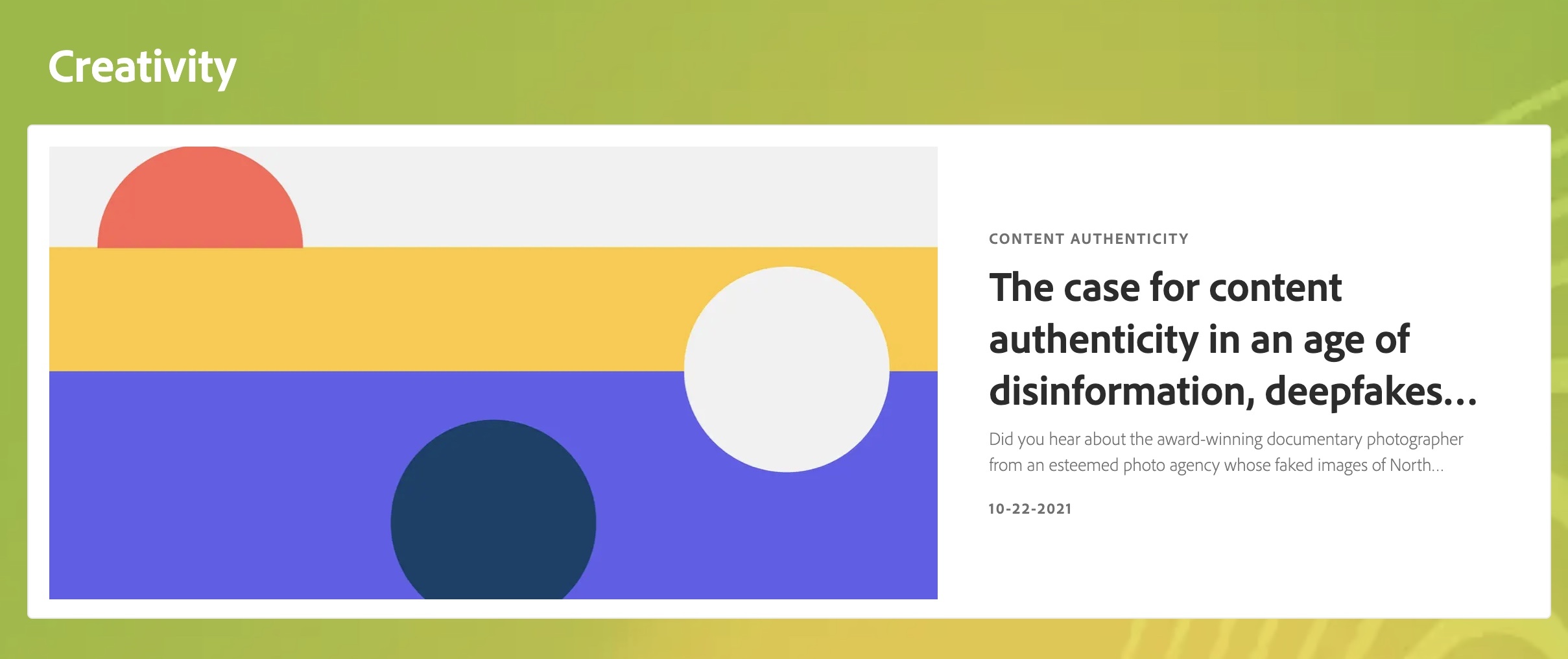 Dive deep into content marketing excellence with these articles:
Educating and empowering businesses all over the world, SEJ provides some of the best marketing practices from their independent research. 
SEO is an essential part of successful content marketing – you definitely want your content to rank!
From keyword research to even writing the optimal length of your content piece, it's time to learn the essentials of blending effective content writing with practical SEO strategies.
As your one-stop SEO resource library, SEJ offers a range of articles and webinars that dive deep into the mechanics behind every successful SEO content strategy. 

Not sure where to start? Here are two posts to get started:
With our world working at lightning speed today and with the ever-evolving social media landscape, marketers might find it tough to keep up and constantly be all-in-the-know. 
Thankfully with Social Insider, you can leave all the tough work to them. They also provide a premium social media analytics and data service as well as a highly curated collection of comprehensive social media strategies. 
Its blog articles include tips and tricks on how you can scale up your social media content and engagement across various popular platforms, including TikTok and LinkedIn.
Much of their content is created through original research studies packed with data-driven insights that you don't want to miss!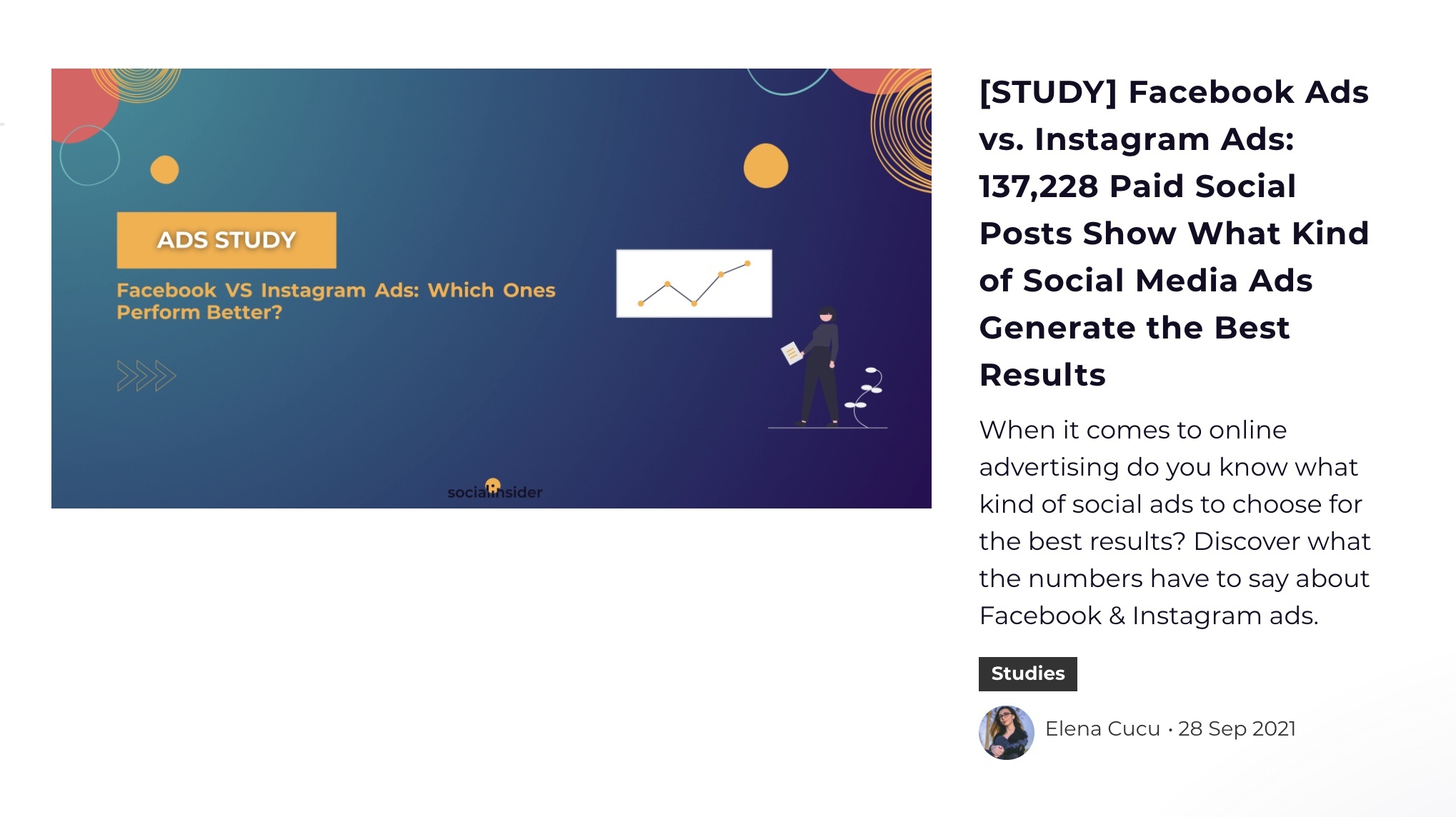 Not sure where to start? Here are two posts to get started:
Founded by Andy Crestodina, Orbit media's blog is a treasure trove of wisdom for both newbie content marketers and seasoned veterans of the game.
Their collection of articles are filled with contributions from successful marketers as well as from their in-depth original research.
They perfectly weave together the disciplines of SEO, content marketing and web design together, allowing practitioners of all three to better understand how they fit into the bigger picture of digital marketing.

Here are two content marketing articles that you need to read:
Need to master your SEO skills on your journey towards content marketing mastery?
Or maybe you want to level up your keyword research skills to target the best topics to write on?
Then the Ahrefs's blog is one of the best resources you can find that explains everything digital and content marketing step-by-step.
Powered by their SEO platform, you'll be able to dive deep into concepts and learn critical skills such as:
Conducting original content research

How to create link-worthy content

How to conduct a comprehensive competitor content analysis

How to optimize every article for SEO excellence

Developing evergreen content that will last for years
Oh, if you prefer learning in video format, they have a whole YouTube channel that you should check out too!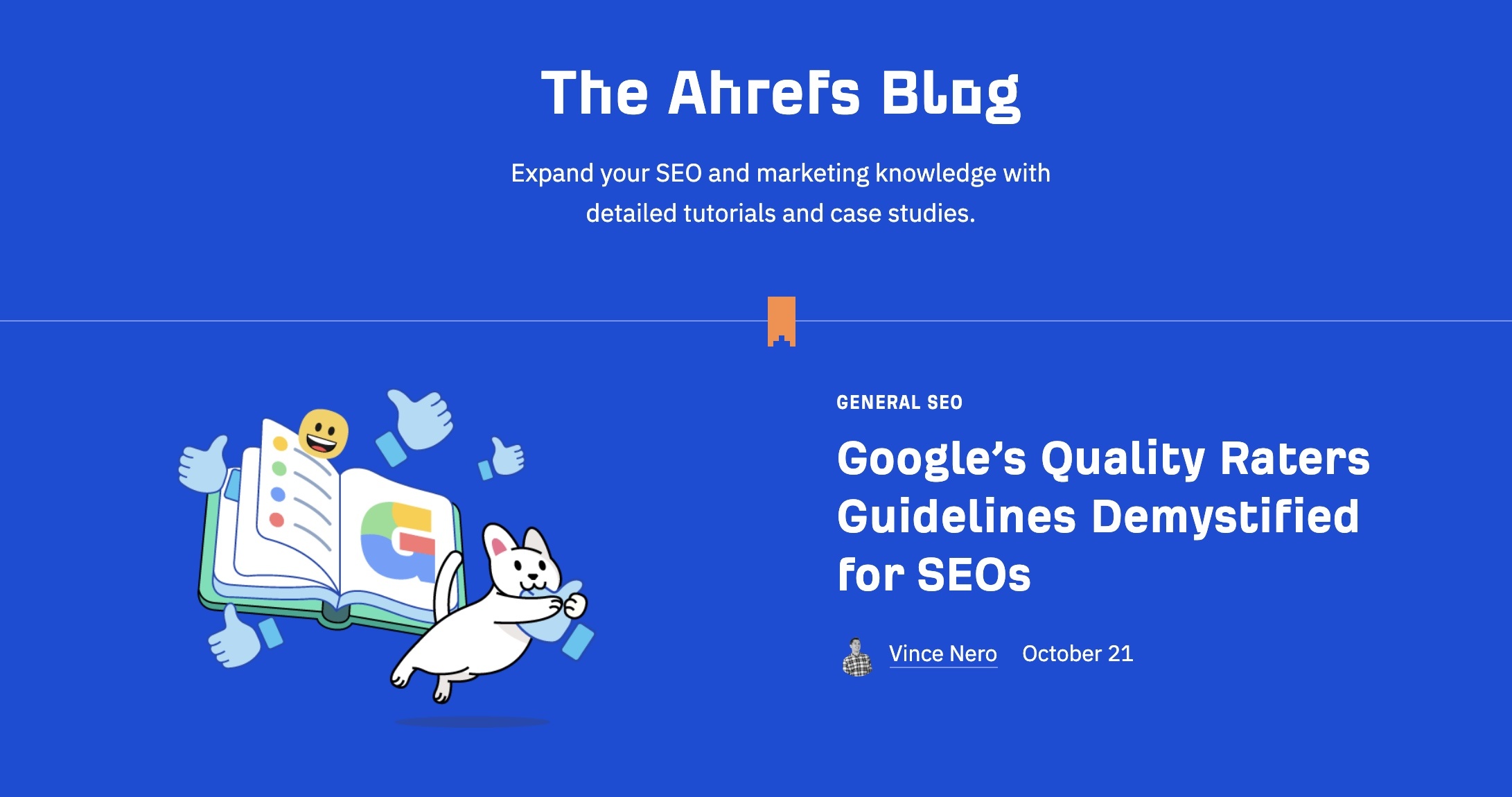 Here are some articles to get you started with the Ahrefs blog:
When it comes to capturing the audience's attention, your content has to be continually refreshing and relevant.
BuzzSumo's blog focuses on teaching readers how to create content that is both evergreen and trends-relevant.
Thanks to their content analyzer platform, they regularly conduct data-driven research that brings to you the best content practices to follow to steer ahead of the competition!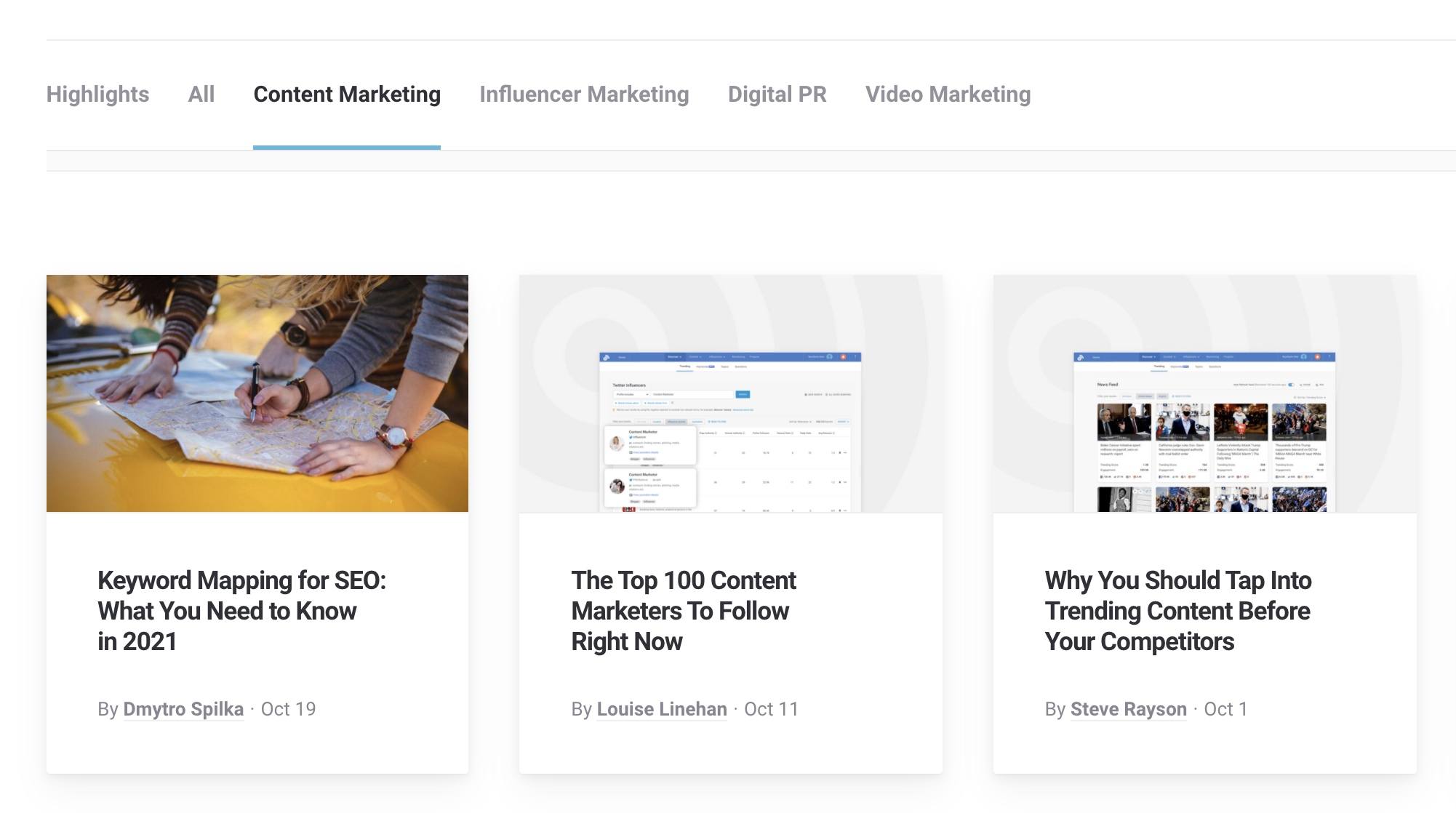 Here are two awesome original research articles you need to read:
Backlinko by Brian Dean is another authoritative SEO-focused content marketing blog to help you with all your SEO challenges and how to write content that is both engaging to human readers and Google's ranking robots.
As Backlinko's reputation precedes itself, it has value-added to many renowned and established brands' SEO strategies including INC, Forbes, The Huffington Post, and more!
Backlinko shares an abundance of insights from its in-house research to provide the most actionable and easy-to-follow tips in creating compelling, novelty content. 
From link-building strategies to writing that perfect headline, Backlinko's blog is a great place to level up your content game.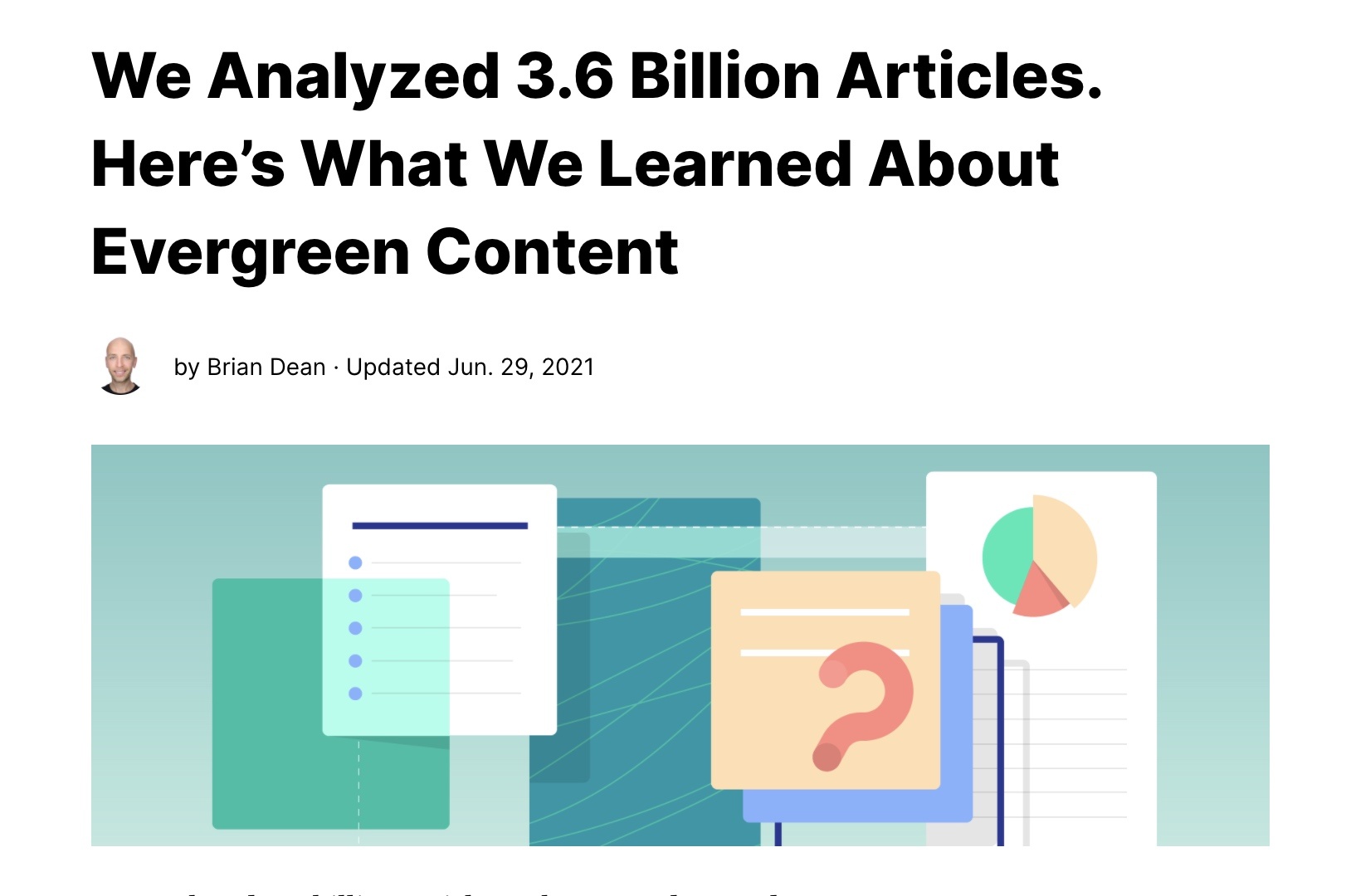 Get started with these two articles below:
Unbounce's blog is dedicated to helping marketers go beyond just content marketing and driving traffic by focusing on the end goal of all marketing campaigns – to get the conversion!
Specializing in landing page content, copywriting and conversion, the blog helps educate newbies and conversion specialists on how to better launch their next ad campaign.
It's time to learn all things conversion and how content marketing fits into the picture of generating leads and closing sales.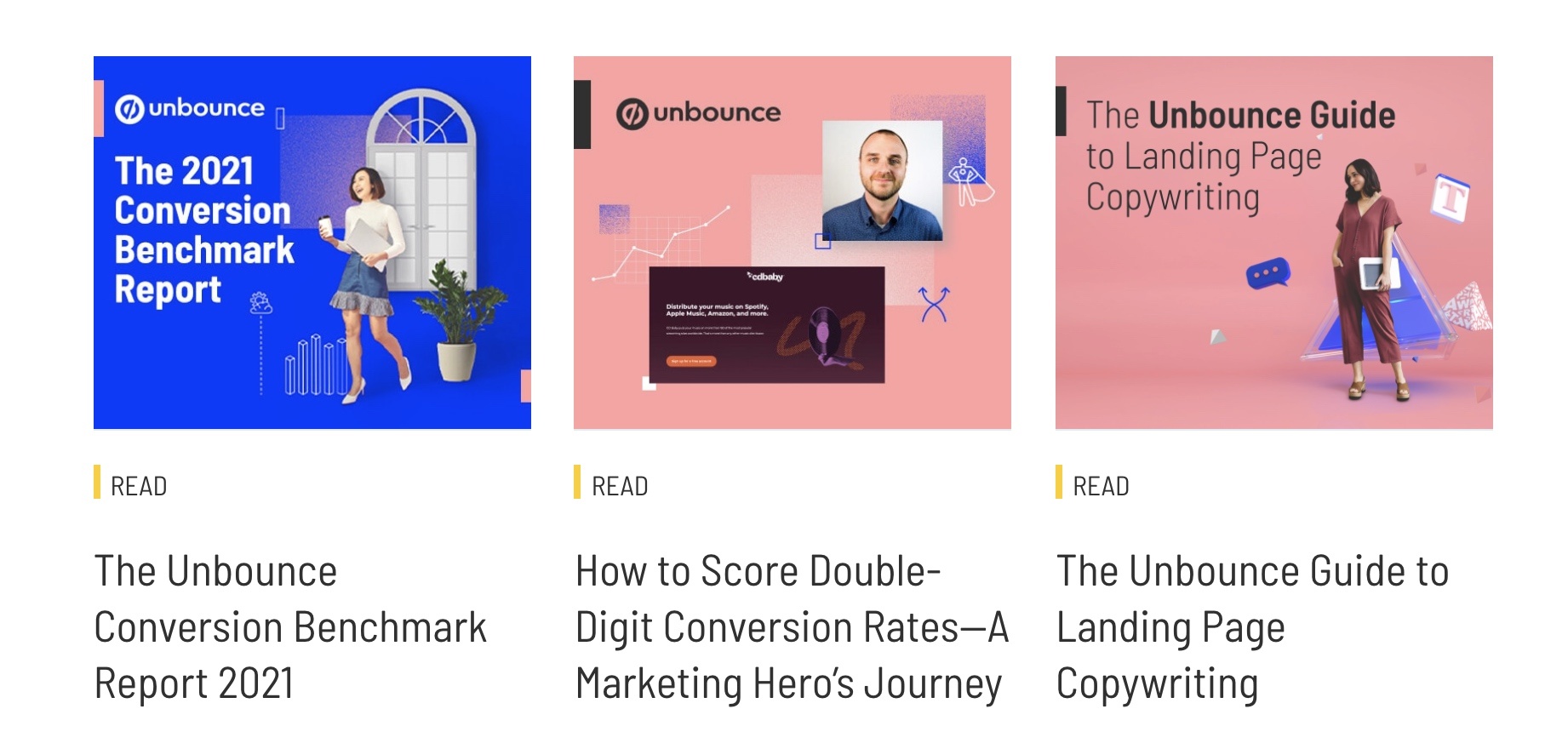 Here are our top picks to get you started:
If you are a social media marketer making content on Facebook, Instagram or Twitter, Buffer's blog is one place you can't afford to miss!
As masters of content marketing, Buffer grew their blog to over 1 million monthly visits in just three years!
Not only do they cover the most sought after topics in content marketing and social media, but their 'Flow' marketing sub-blog is also packed with real-world marketing stories from winning brands themselves.
So get ready to immerse yourself in Buffer's world of content marketing the social media way!

Learn more from Buffer's blog here:
Level Up Your Content Marketing Game!
Continuous learning is essential in helping content marketers, including myself, to stay abreast of the ever-evolving, dynamic landscape of digital marketing. 
By simply reading an article a day from these blogs, especially those centred around original research, you'll be able to easily leap past the competition and stay in pole position.
If you want more, be sure to check out our curated list of the top 17 copywriting blogs to read – perfect for rounding up your conversion marketing skills!