14 Benefits Of Content Marketing (& Why To Invest In It)
May 2, 2019 | Sean Foo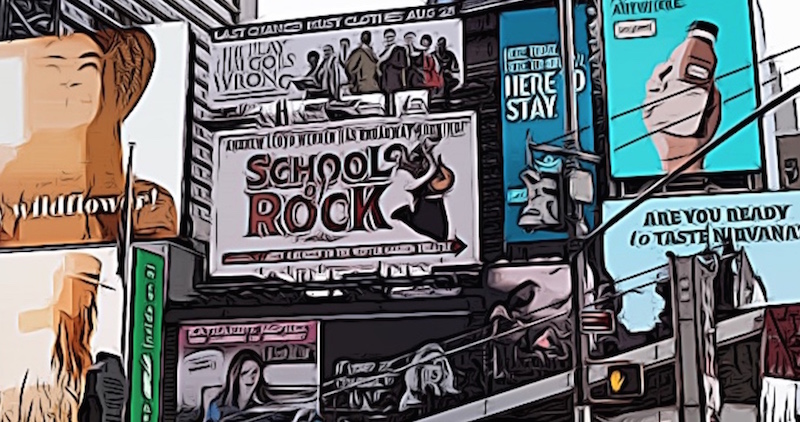 Would you rather hunt for clients or let them come to you?
When it comes to marketing, the old model of reaching your customers through advertising is dying and businesses that refuse to adapt will be paying top dollar for poor results.
However, the one marketing strategy with staying power is and will be – Content Marketing.
At its core, content marketing is the beating heart of an inbound marketing strategy (where your customers come you).  
Without quality content, there will be nothing valuable to share with your audience, nothing substantial to optimize your website for search and nothing compelling to build your brand with.
Content marketing is the future of marketing
In fact, it might be the only reality left going forward!
People today want to be delivered quality value. They want their problems to be solved thoroughly when they go looking for answers. They don't want to be bombarded by poorly timed advertisements or commercials when they don't need them!
This is what content marketing does. It adds massive value to your audience which will drive leads and sales for your business.
In this article, we will be covering the top 14 benefits of content marketing and how it can transform your business into a marketing powerhouse!
Content Marketing:
1. Brings you more search traffic
Google accounts for over 44% of referral traffic compared to Facebook's 26%.
What does that mean? If you want to start bringing in traffic from the world's biggest search engine, you will need to start ranking well on Google!
But how do we do that? Simple, awesome content marketing!
As David Siegel, CEO of Investopedia mentioned:
"When you create great content, Google tends to reward you."
Google's mission to its users is to provide a search experience that delivers the most accurate and relevant information that they are looking for.
Creating high-quality content that is informative is the hands-down the number one way to please Google and their users – allowing you to rank higher and capture even more traffic from your competitors!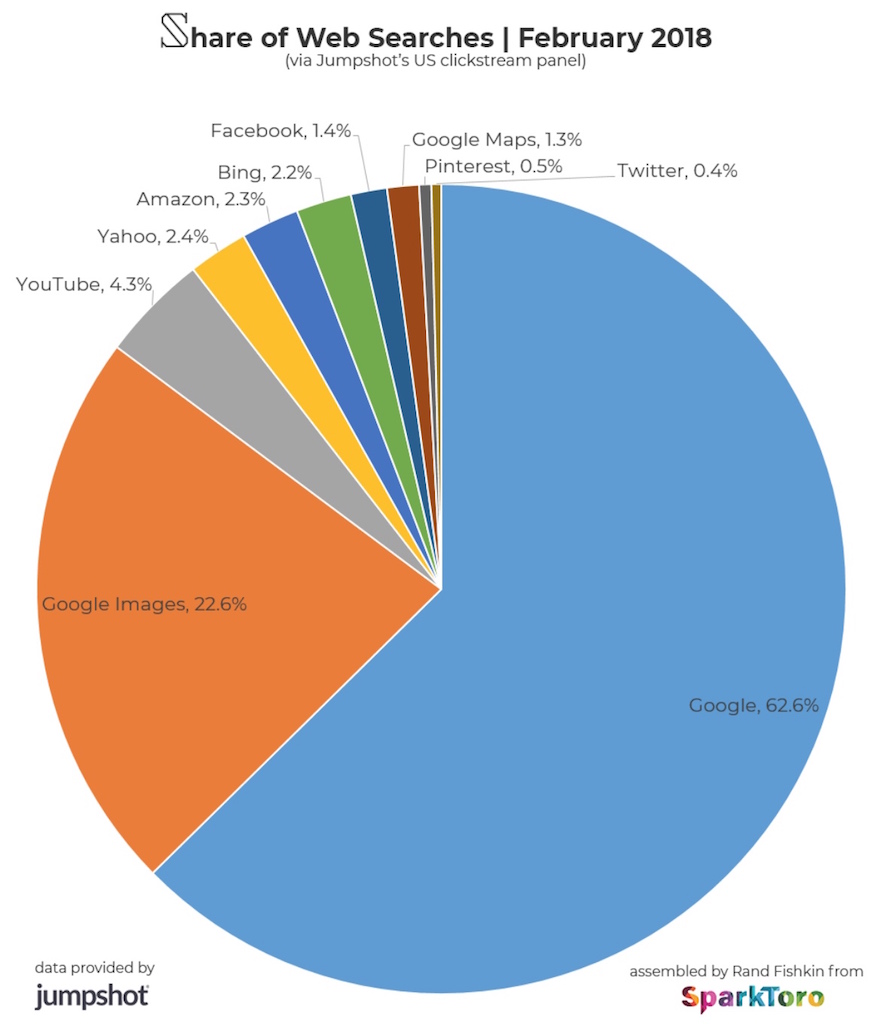 In a 2018 study done by Rand Fishkin of SparkToro, it is discovered that 90.8% of all searches were done through Google's search engine.
Content marketing is the key to capturing valuable traffic from the world's biggest and most effective search engine – traffic that will translate to leads and sales.
2. Delivers you qualified inbound leads
While a boost in search traffic is great, does it deliver your business leads that convert well?
Yes it does!
Leads from content marketing are considered inbound leads which are superior to outbound leads (eg. cold calling, cold emailing, direct mail).
The Aberdeen Group concluded that conversion rates are 6 times higher for businesses using content marketing versus that don't.
In fact, leads from organic search have a 14.6% close rate compared to outbound marketing leads that close at only 1.7% – that's almost a 9x difference!
Why is that? Why do leads that come from content marketing close at such a high rate versus traditional marketing methods?
Because at its core, content marketing allows your audience and prospect to:
Build a bond with your brand –

Most businesses just seek to just sell, sell and sell without doing something for them first. Content marketing seeks to add value first, build that bond which will, in turn, get them to buy from you naturally.

View you as an authority –

Quality content that adds value signals your business is a leader in your industry and people follow and buy more from leaders.
3. Helps speed up your sales process
Most of your customers won't buy the first time they encounter your brand. They probably won't buy the second time they visit your website.
Almost 50% of buyers consumed 3-5 pieces of content before engaging with a sales rep.
Whether you are selling an expensive service or a product for the masses, people will have to go through the sales process before they become a paying customer.
The challenge is 'How do you get them through the process as quickly as possible without them heading off to your competitor?'
Simple, with content marketing of course!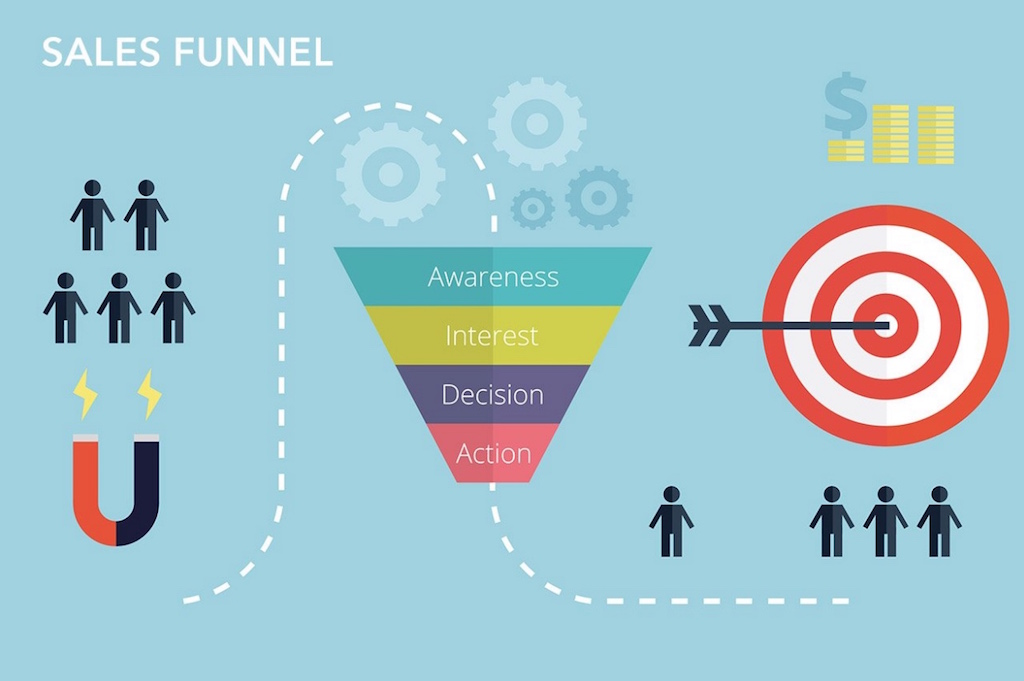 Before someone becomes a customer, they will have to realize they have a problem (awareness), they will need to do adequate research on the subject (Interest) and then thoroughly understand your solution (Decision) before making a purchase (action).
Content marketing allows you to educate your prospects online by creating quality content in every section of the sales funnel!
In fact, almost 50% of buyers will consume 3-5 pieces of content first before engaging with a sales rep.
Need your brand to get discovered? Create infographics and blog articles to get found on search engines for your audience's popular questions and topics of interest.
Need to hook your audience's interest? Create deep dive content that includes guides, videos and e-books while subtly promoting your solution within the content.
When it comes to decision-making time, feed your audience with content such as customer case studies blog posts to help close the sale.
A fully fleshed out content marketing plan allows you to guide your prospect through every part of the sale without losing their attention.
With 67% of the buyer's journey now done online and 9 out of 10 of B2B buyers highlighting that online content has a moderate to major effect on purchasing decisions, content marketing is one avenue your business can't afford to ignore!
4. Is natural & welcomed
One of the benefits of content marketing is that your target audience will be actively seeking you out – instead of you constantly interrupting them with advertisements.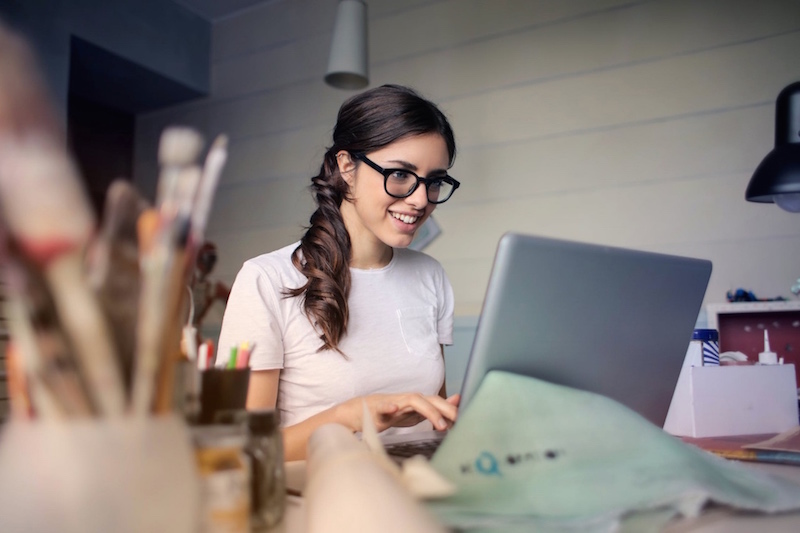 The old model of relying solely on interruption advertising isn't the way to go!
Facebook ads, Google banner ads, LinkedIn ads, sponsored ad – all these are considered interruption advertising and should only be the push to conversion once you have built up enough goodwill and relationship with your audience.
And the stats prove it:
– 11% of every internet user is using ad-block to avoid intrusive ads
– The average click-through rate for Facebook ads is 0.90%
– Banners ads on Google display network have an average click-through rate of 0.35%
In fact, if you are a business relying on banner ads, you are more likely to survive a plane crash or win the lottery than have someone click on your banner ad!
Let that sink in!
Let go of the past tactics, invest in content marketing instead!
Build a strong relationship with your customer first and the sales will follow!
5. Drives traffic to your product and service pages
Driving traffic to your money pages (product and service pages) is what will help you close sales – and that is precisely what effective content marketing will help you accomplish.
2 awesome ways this happens:
Great content helps you build links

(helping your entire website rank higher as a whole)
When you create awesome content such as blog posts, other websites tend to link back to that content (making it rank higher and acquiring even more traffic). We are talking about high-quality editorial backlinks.
Each link builds up the credibility of your website as a whole and over time, all your product pages will naturally rank higher for the keywords your customers are searching for.
Quality content allows you to naturally link to your product pages
When your content covers topics that are directly related to what you sell, a big portion of your readers will naturally visit your product pages after they have finished reading your article.
In fact, with strategic linking out to those pages, you can get your reader to click through to your money pages much earlier!
6. Is cost effective (with fantastic ROI)
When it comes to marketing, the big question is how many leads am I generating versus my marketing cost?
Well, compared to outbound marketing, content marketing generates over three times as many leads and cost 62% less!
But why is that?
Think about it, if you were conducting a traditional marketing campaign such as billboard placements or television ads, you will have to work with a dedicated marketing firm that could easily run you up thousands of dollars for the placement every month…
And that's not even counting the amount you need to spend to create the commercial, which could even reach 6 figures or more!
Content marketing, however, allows you to create quality content at a good pace without breaking the bank.
7. Skyrockets your brand awareness
Getting your brand out there is key in both quality and quantity – it takes your audience 6 to 8 encounters with your brand before they transform into a sales lead.
That means the need to get your brand in front of your audience as many times as possible – exposing your brand to people who have the highest probability of becoming a client.
That means targeting people who are actively searching for your content, not rudely interrupting people with intrusive ads.
Content marketing helps with skyrocketing your brand awareness in two main ways:
Higher search impressions
Say you create a blog post on 'Top Pet Food For Cats' that ranks 1st on Google, and 5,000 people search for that phrase (or some variation of it) and stumble onto your blog post.
That means your website and your brand gets seen by 60,000 potential customers! Not too shabby!
Greater social shares
Great content, from articles to infographics, are consistently shared by people to their friends and network!
Maybe you created an awesome infographic matching the different dog breeds to their ideal doggie treats, dog lovers will be sharing it to their other doggie owners furiously on Facebook.
In fact, that very same content could have caught the eye of dog superstar influencer Caesar Milan who shares it on Twitter with his million-strong following!
8. Serves as your 24/7 customer service team
Answering the same old questions again and again can get pretty old and painful, but worry not – content marketing comes to the rescue!
Whether it is instructions on how to use your software to queries on your delivery times, you can create in-depth content such as videos and blog posts to answer the most common questions your customers seem to have.
Take SEMrush for example, as an SEO solutions platform, I can only imagine the amount of questions they might have on how to operate it – especially from their customers new to SEO.
Thankfully by creating video content, their users can immediately reference those to learn how to use their platform – instead of bombarding their customer service hotline!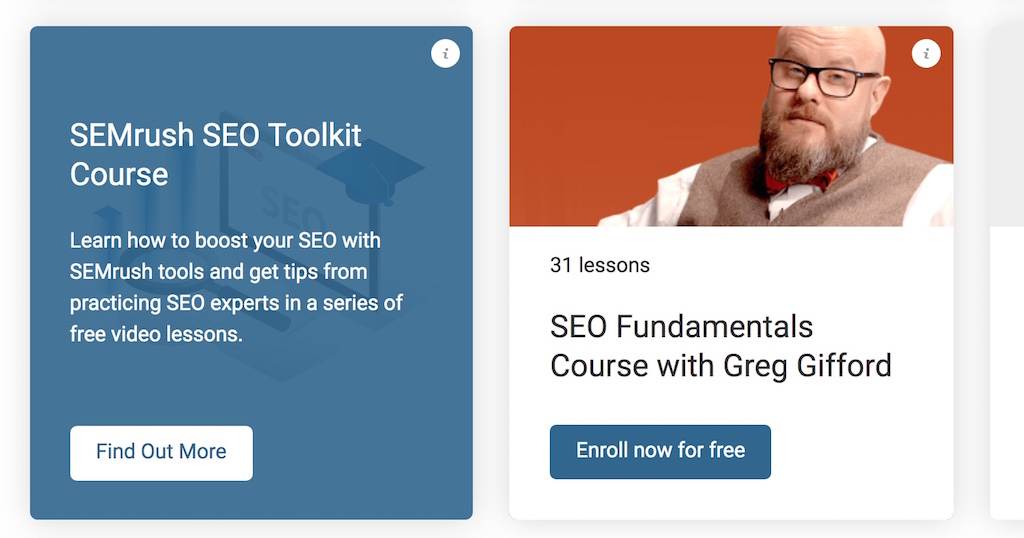 9. Delivers compounding ROI
While paid search might give quicker results, content marketing wins the long game by a huge margin!
The thing about paid search is that it is pay-to-play, the moment you stop paying for your ads, the leads will immediately dry up.
So just keep paying to get more leads?
Not so fast, as your competition grows, your cost per click (and cost per lead) will go up dramatically.
However, a well-created piece of content will deliver you traffic every single month and if the article is amazing, its organic search traffic will increase over time!
Let's say you have written 10 awesome blog posts and they each bring in a thousand readers every month, that equals to 10,000 readers every month!
As you begin to add more pieces of content, your new readers will also consume your old content – that means more shares and more links, helping to boost their reach even further.
And before you know it, those original 10 articles could be driving 15,000 visitors or more a month to your business!
10. Helps you build your email list
Sure, driving traffic and leads to your website is great, but with content marketing, it can get even better!
When you are consistently producing helpful content for your readers, you will leave them wanting more content – you know the exclusive stuff, the good stuff!
By creating quality content known as lead baits, you can exchange these premium content for your user's email.
These lead baits could be anything from ebooks and infographics to original research articles – well-produced content that adds so much value your visitor will happily exchange their email contact for it!
Building your email is one unique benefit of content marketing that can't be replicated.
You have to give value up-front first.
11. …Allowing you to market to your subscribers forever
Building an email list is more than just collecting a bunch of emails, it is about building a fan base that are customers just waiting to be converted!
When you built your email list through content marketing, you will gain access to a marketing channel that delivers 4,400% ROI and $44 for every dollar spent!
In fact, email marketing is one channel that drives more conversions than the rest of the other marketing channels, with conversions greater than even search and social combined!
How crazy is that!
That's not all, your email list will be the first natural distribution outlet for all your future content as well!
Finished a brand new article? Send it to your email list, a portion will share it to their network – amplifying your brand awareness.
It's so effective that your email subscribers are 3x more likely to share your content via social media than visitors that come from any other source!
12. Lets you control the direction of the sale
Many potential customers looking for your solution will have some pre-conceived notion of what they need and many times it could be completely wrong or incomplete!
Content marketing allows you to educate them about what is best suited for them and their needs – allowing them to get exactly what will help them (and you potentially getting a larger sale and definitely less buyer's remorse!).
Let's say your customer is looking for a basic email marketing software, but you know that they will need add-ons such as templates and graphics that will help them save time and that is what exactly your solution offers.
Why not create a series of blog posts talking about the importance of templates and graphics and how business owners like your reader are saving time with them all in the same platform!
Content marketing gives you a natural way to control the conversation and lead your customer down the direction that gives them the most benefit – especially when they are at the critical decision point and comparing your solution to the competition.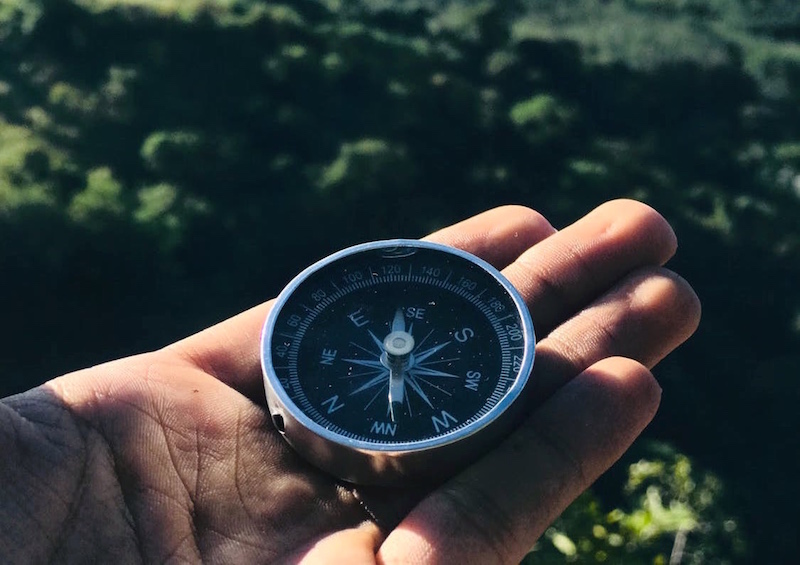 It sounds cheesy, but you need to be your customer's compass!
13. Builds your social media following
The benefits of content marketing extend beyond just Google and your own website.
It helps build your social media following.
With around 79% of adults online using Facebook, social media today is a cornerstone of many businesses' digital marketing efforts.
And the businesses that rock it understand that social media marketing essentially is content marketing – offering massive informational or entertainment value to their followers first before going for the sale.
Instead of just articles and blog posts, social media requires more visual and video content to captivate your audience (as they won't be actively searching for your brand but scrolling on their phones).
Your social media strategy today cannot just be about putting up your products and services expecting people to buy – you need quality content to build brand awareness and loyalty.
After all, 76% of people scroll through their Facebook feed to discover interesting content – and smart brands use content marketing to reach new potential customers and build their following.
From written content to video and visuals, social media marketing essentially is content marketing
14. Allows you to become an industry influencer
Unless you are a celebrity or already famous in your field, you (and your company) will need to build your industry authority and maintain it – and yes, this is where content marketing comes in!
What do industry thought leaders and influencers like Moz's Rand Fishkin or Gary Vaynerchuk have in common?
The willingness to share information about their industry, the trends that are happening and how they foresee the future.
Whether your climb to influencer fame starts by guest blogging on high profile publications such as Forbes and Entrepreneur or through building a Youtube channel, guess what you'll need?
Quality and authoritative content!
Without a well researched and superbly written piece, the gatekeepers at these publications probably wouldn't let your article see the light of day – and even if it gets through, you wouldn't build any lasting credibility despite the thousands of readers that view your subpar piece of work.
Invest in content marketing, it will pay you and your brand dividends that last while making it that much easier to become an industry authority.
It's Time to Invest in Content Marketing!
While paid advertising will always have its place in marketing, the benefits of content marketing make it hands-down the best strategy that every business and brand should embark on.
It is a strategy where your customer seeks you out, where your benefits compound every week and where you can establish your business (or yourself) as an industry authority.
Ready to start your content marketing campaign or looking to learn more? Head over here, we will be glad to help!