17 Copywriting Blogs Every Marketer Must Read To Write Better
May 21, 2021 | Sean Foo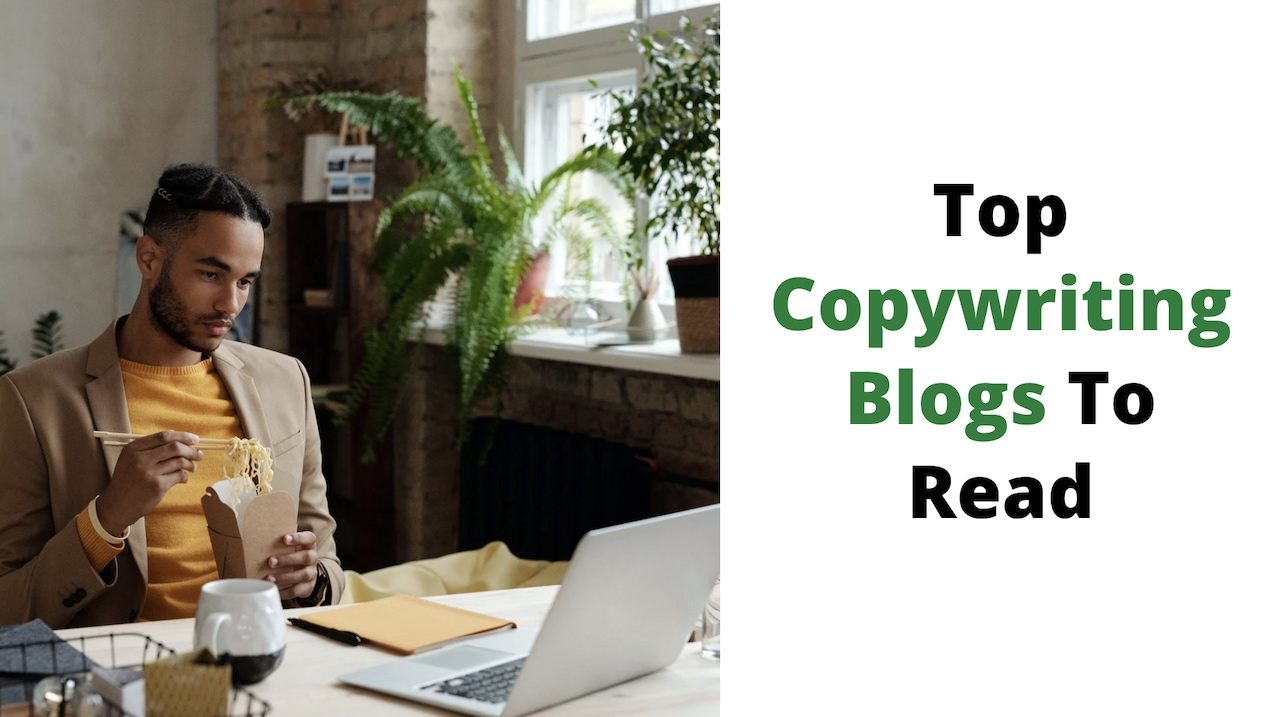 Well-written copy is essential to capture the attention, engage their audience, and succeed in driving conversions.
But if you've dabbled into copywriting, you'll know that writing well isn't an easy feat. 
Being able to write world-class copy that engages and converts is a craft that requires a very special set of skills. 
Whether you are a marketer running an advertising campaign, a business owner crafting your copy for a landing page, or a freelance writer trying to work with high-value clients, you need to learn how to sharpen your copywriting skills. 
And the best way you can do that is by reading; especially works by copywriters who have already perfected their craft!
Fortunately for us, the internet has enabled us to have a plethora of talented copywriters to learn from all at our fingertips – from the all-time greats to modern writers blazing a path through the industry!
So we've put together our list of top copywriting blogs that you should be following to learn the secrets of copywriting. 
Founded by Joanna Wiebe in 2011, Copy Hackers have grown to become a trusted source focused on conversion copywriting for the web. 
Even Neil Patel, perhaps the top influential digital marketer and SEO expert, purchased a copywriting course from Copy Hackers to level up his own writing skills. 
Apart from their courses and books, Copy Hackers has a copywriting blog with hundreds of free valuable resources that teach businesses the art of copywriting so that any company and marketer sell better through more persuasive copy. 
If you are a blogger, do pay attention to their headlines – while they might be longer than most, they are very well written that are value-packed to draw in clicks. Pure persuasion perfection.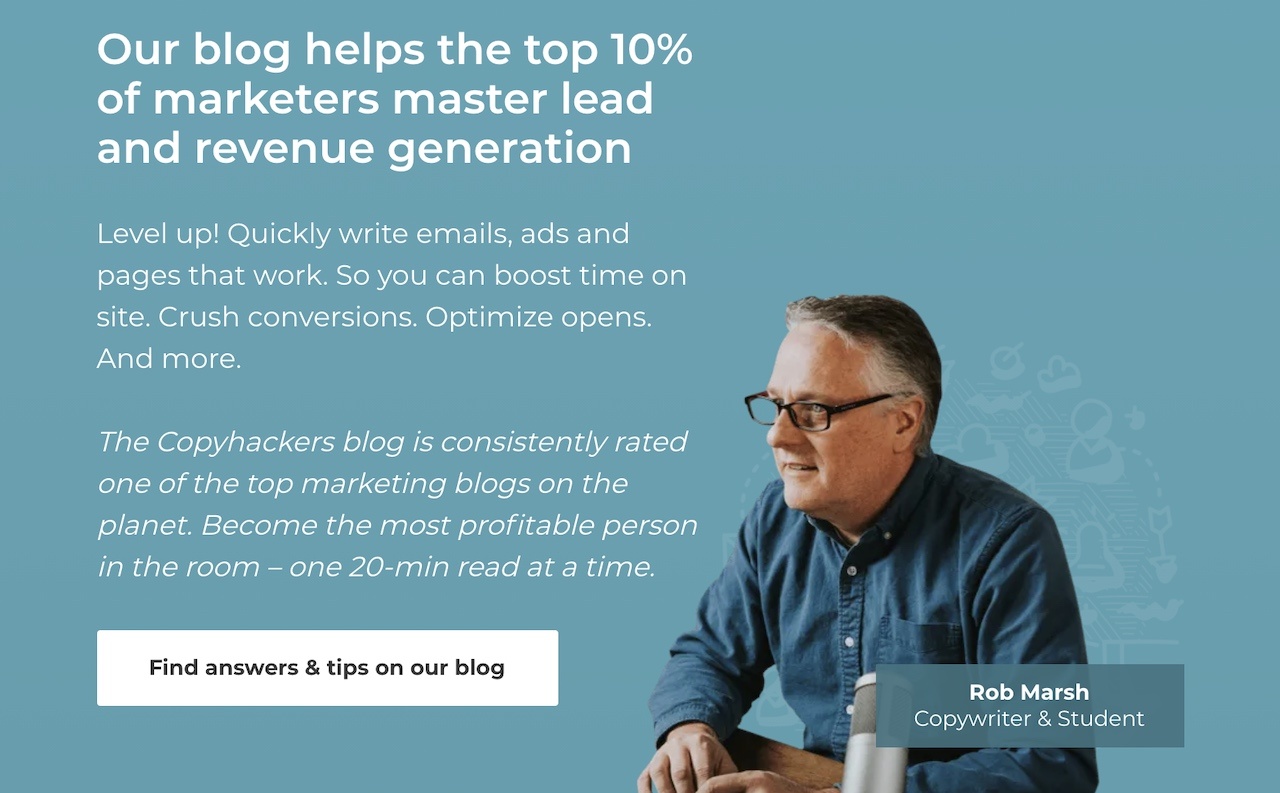 Here are some of our absolute favorites:
Copyblogger, founded by Brian Clark, is one of the most noteworthy and powerful copywriting blogs globally. 
I personally read it weekly to sharpen my skills.
There is no better place to learn than from a blog that made eight figures in revenue through the art of words!
The blog aims at teaching writers the essential metrics of copywriting for the web. With original and up-to-date articles, Copyblogger shares tips on writing audience-focused copy that is well-suited for marketing and SEO purposes so that you can better drive traffic to your blog and convert your readers better.
Plus you can also decide to go pro and learn from their collection of paid Masterclasses in a more structured way from their well-curated line-up of copywriting & marketing experts.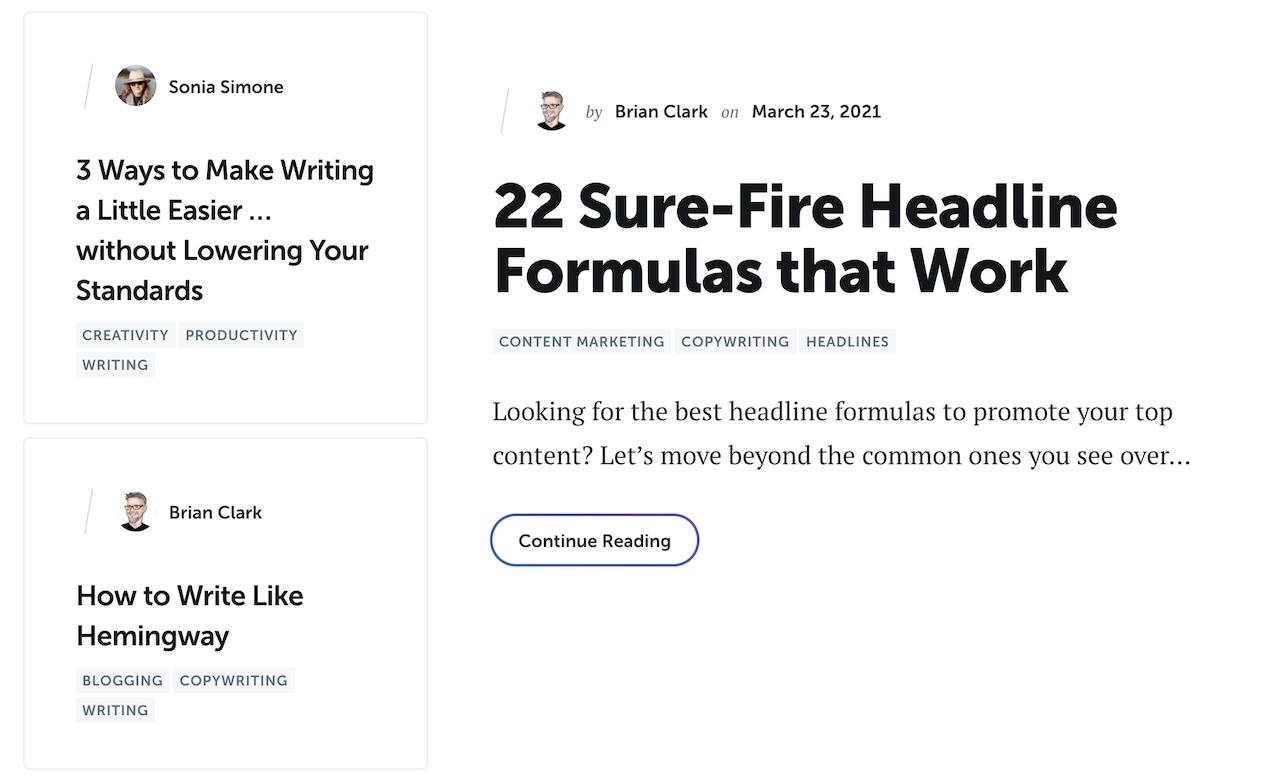 Be sure to check out these articles that we just love:
Our world works at lightning speed today, every business needs to communicate with its audience efficiently, especially when it comes to capturing attention.
Run by Neville Medhora, Copywriting Course focuses on efficiency through simplicity. He mainly posts instructive guides and templates (with rather quirky and unique illustrations) to help you get started quickly even when you have zero knowledge to begin with. 
While most copywriting blogs aim at web content, Copywriting Course shares the fundamentals of copywriting at every conversion funnel stage; websites, emails, and even offline materials.
Packed with guest posts and interview with marketing icons such as Sam Parr and Noah Kagan, you'll be learning much more than just how to write – you'll learn how to become an overall better marketer.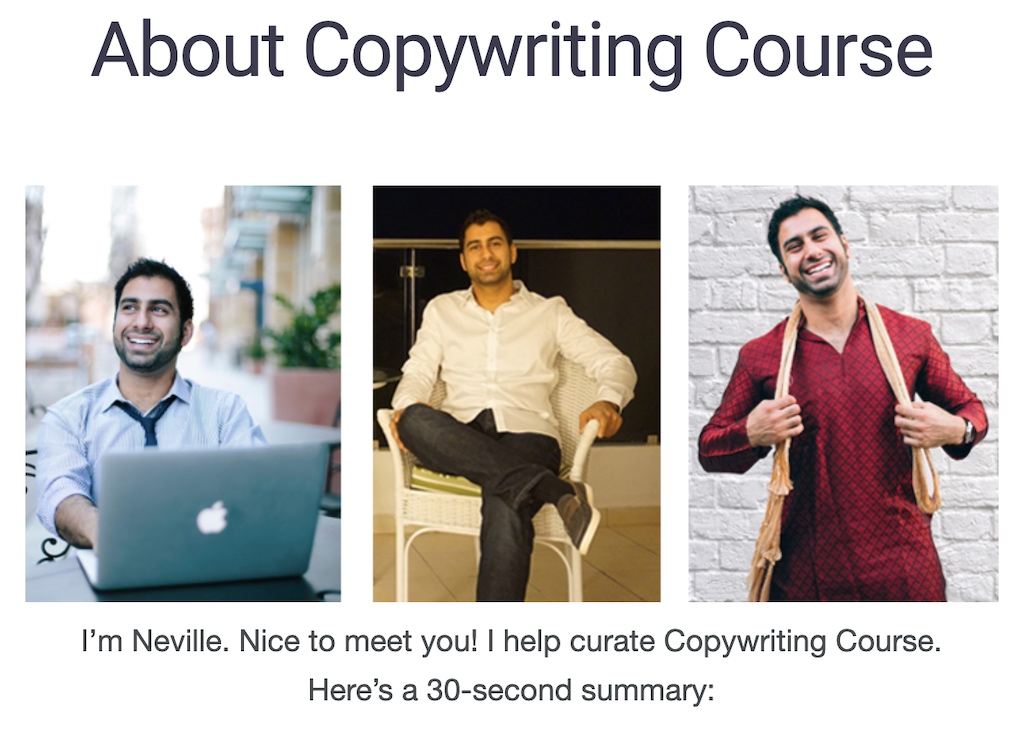 Here are some of my all-time favorite posts to check out:
Any copywriter, or anyone that writes at their job, knows that good grammar is essential. 
You may already be using Grammarly's AI-powered writing assistant, or you may have seen ads for Grammarly come up on YouTube, but did you know that Grammarly has a blog that offers more than just grammar advice?
They have an informative, engaging, and well-formatted blog that provides a mix of content, from writing and grammar tips to communications trends and inspirations.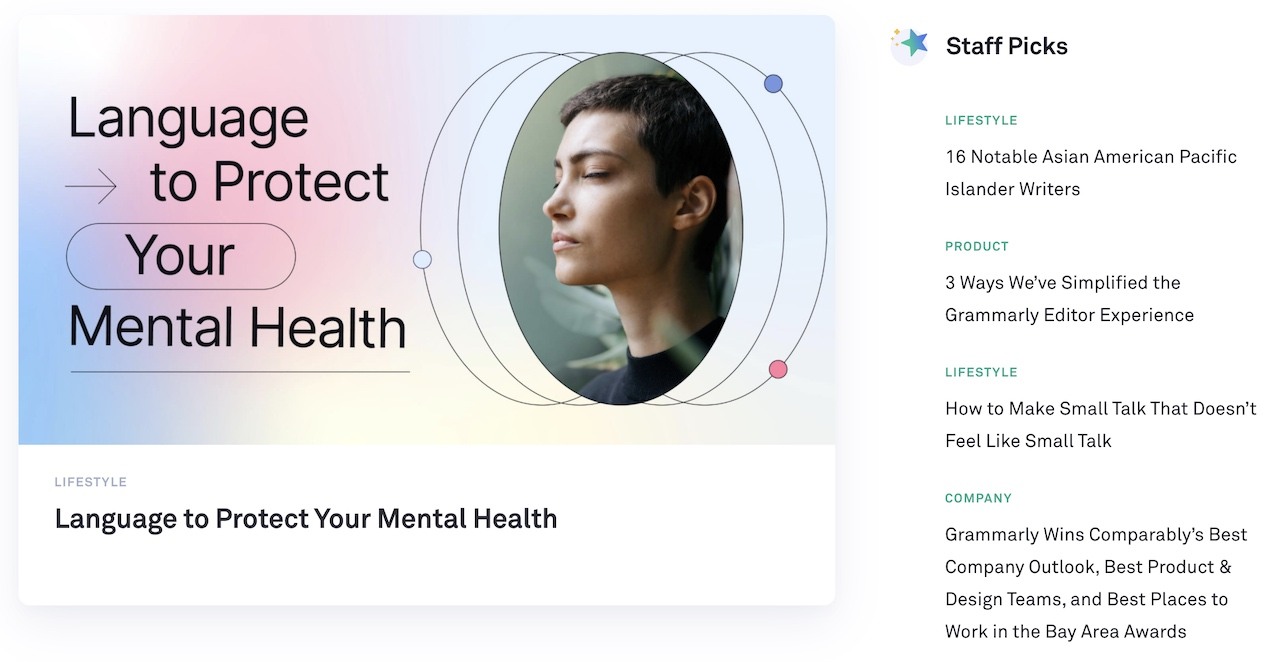 Here are some useful posts to check out:
Ben Settle is the world leader in email copywriting; some even call him the email copywriting poet. He specializes in selling and making money through email marketing. 
His blog articles are not your typical listicles and how-tos; instead, he writes in unique and captivating ways to deliver his views.
If you're interested in learning more about email marketing and how he made millions in sales through email campaigns, be sure to sign up for his free newsletters as well. 
You'll get to analyze first-hand how he writes his high conversion emails from a master of email marketing.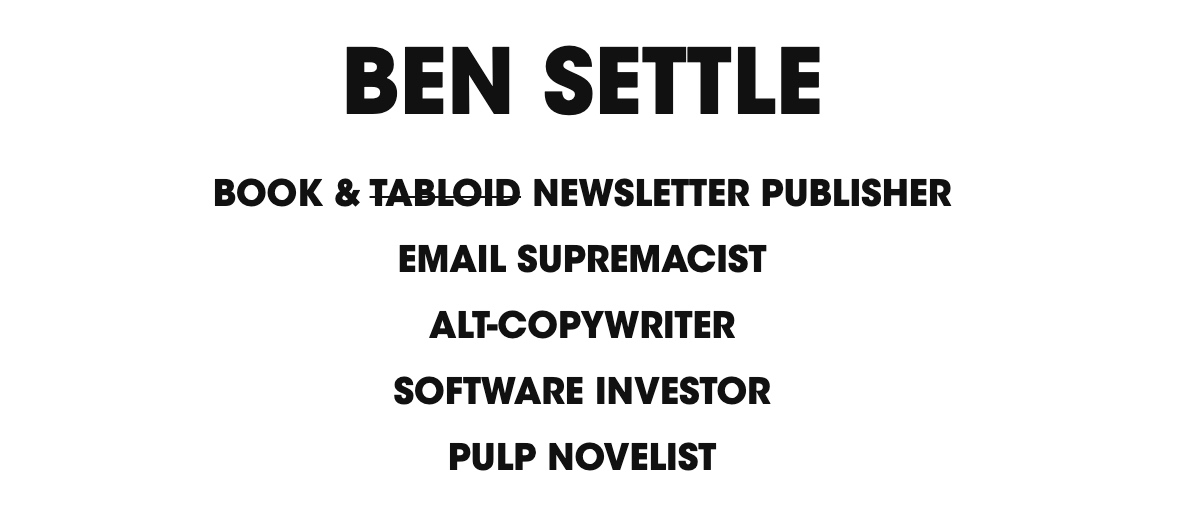 Here are some interesting posts to read to get into the contrarian mind of Ben Settle:
"The most ripped-off writer on the web" and "the most respected writing teacher alive", John Carlton is one of the OG copywriting legends and arguably an even better copywriting teacher. 
He even has a long list of leading marketers who freely talks about him as their primary mentor for writing sales messages!
John Carlton's blog provides you with good insights, advice, and revelations marked with trenchant wit and scathing humor. 
Every single post is written by him and not someone he hires for mass content publishing. 
Read through ten years worth of free archives and you'll find just what you're looking for to learn and expand your copywriting toolkit.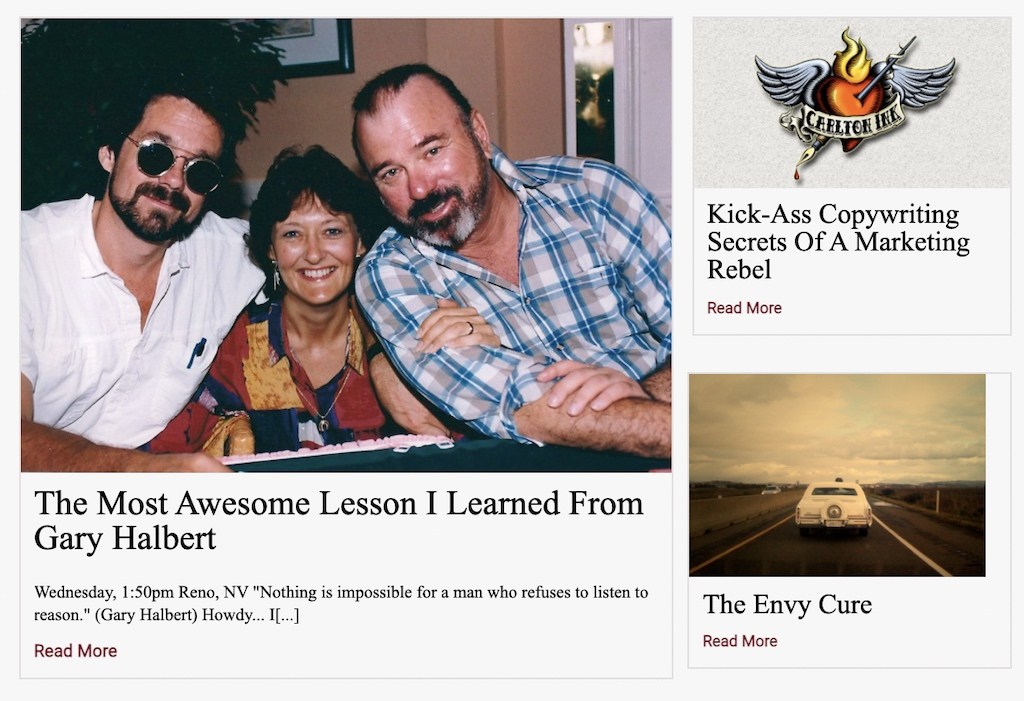 Here are some blog posts to get you started:
When you're neck-deep into your copywriting, SEO, or content marketing research, you would have chanced upon Neil Patel probably at least a hundred times.
He's everywhere!
According to Forbes, Neil Patel is one of the top 10 marketers and was recognized as a top 100 entrepreneur under 35 by the United Nations.
Neil Patel doesn't just write about copywriting or content marketing; you can also find an array of digital marketing, conversion optimization, and eCommerce topics that can help you boost your writing and sales efforts. 
He takes a very tactical and actionable approach to his blog posts, ensuring readers gain maximum value that they can apply immediately to their business.
Aside from his blog, he also offers a free SEO tool, Ubersuggest, that will help you with copywriting by suggesting keywords, content ideas, backlink data, domain overview, and etc. 

Plus, he also creates interesting instructional videos on everything digital marketing on his YouTube channel that you should check out if you prefer to learn via videos.
Here are 2 posts to dive deeper into his copywriting posts:
If you're creating content daily, The Content Strategist by Contently is a must-read!
Whether you are a freelancer or a business owner, Contently wants to help you connect with your audience through better storytelling skills – an essential ability today if you really want to capture attention and retain it.
Contently focuses mainly on copywriting and content marketing on its blog with a plethora of articles that touch on unique subjects from storytelling to strategy and digital transformation.
But that's not all! 
Contently has a wide collection of free content marketing courses you can attend to deepen your knowledge on creating compelling content from blog posts to videos across your channels.
Here are two articles that'll give you a taste of what the blog has to offer:
Proven methods and words may help your business make sales, but creative and poetic copies catch the eye of your readers and help you build a long-term relationship with them. 
Honey Copy is the king of creative writing that sells. 
Cole Schafer, the founder of Honey Copy, breaks the rules of traditional copywriting for advertising in a clever and amusing way. 
Get inspired by his punchy and ridiculously intelligent copywriting blog that will teach you how to sell like hell with beautiful words!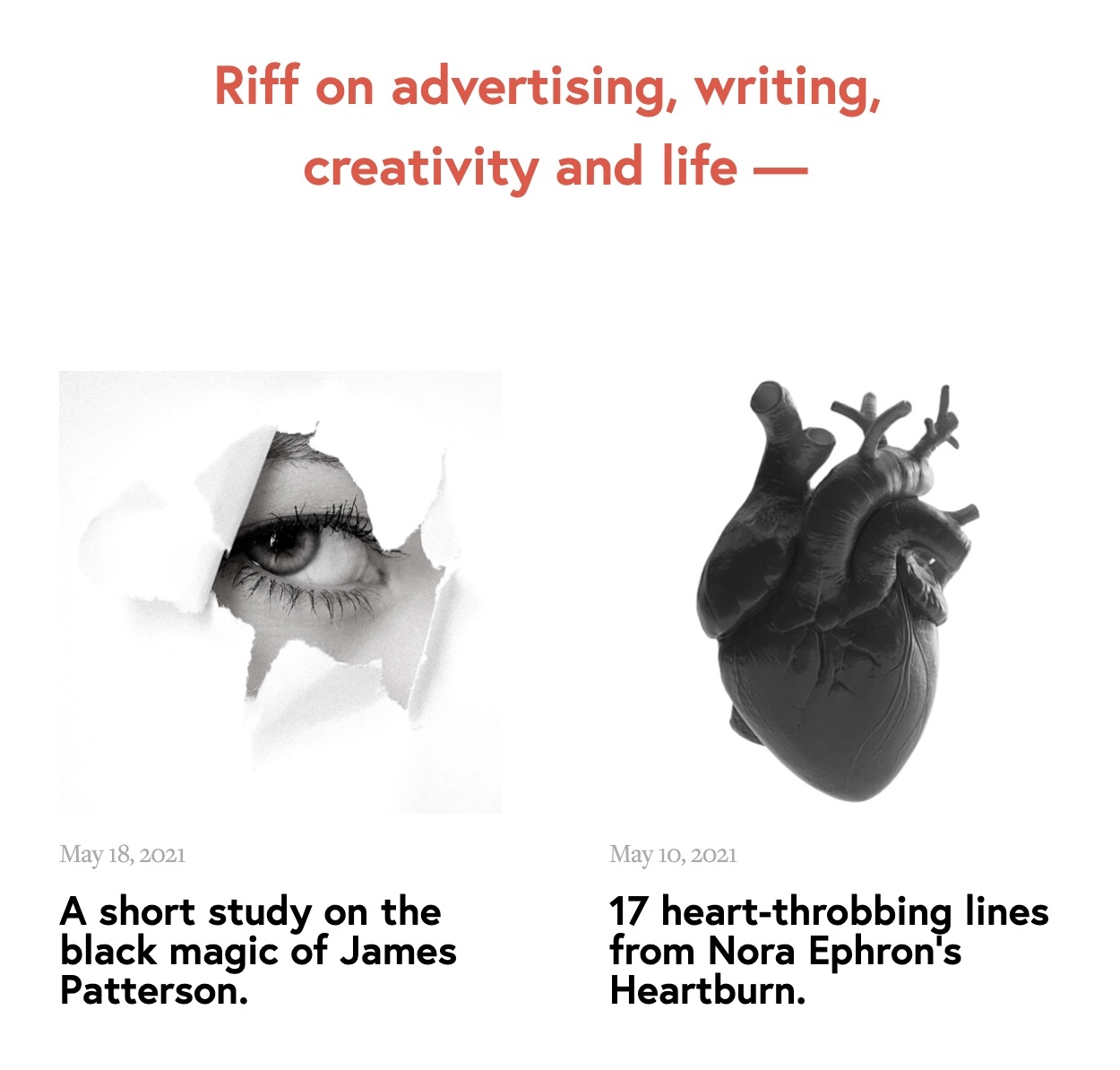 Here are two of my favorite posts that I just love:
Many freelancers and businesses try to sound sophisticated and professional, but most of the time, they just end up speaking monotonously – that means not connecting with your readers.
Being able to write as you talk isn't easy.
Writing Revolt is a blog that utilizes conversational style writing to make words more personable, relatable, and highly engaging. 
The articles can help you unleash your unique perspective and natural verbal style to give your brand a personality and voice. 
Additionally, the blog is a treasure trove of inspiration and tactics for freelance writers looking to establish themselves, grow their portfolio, and command better rates.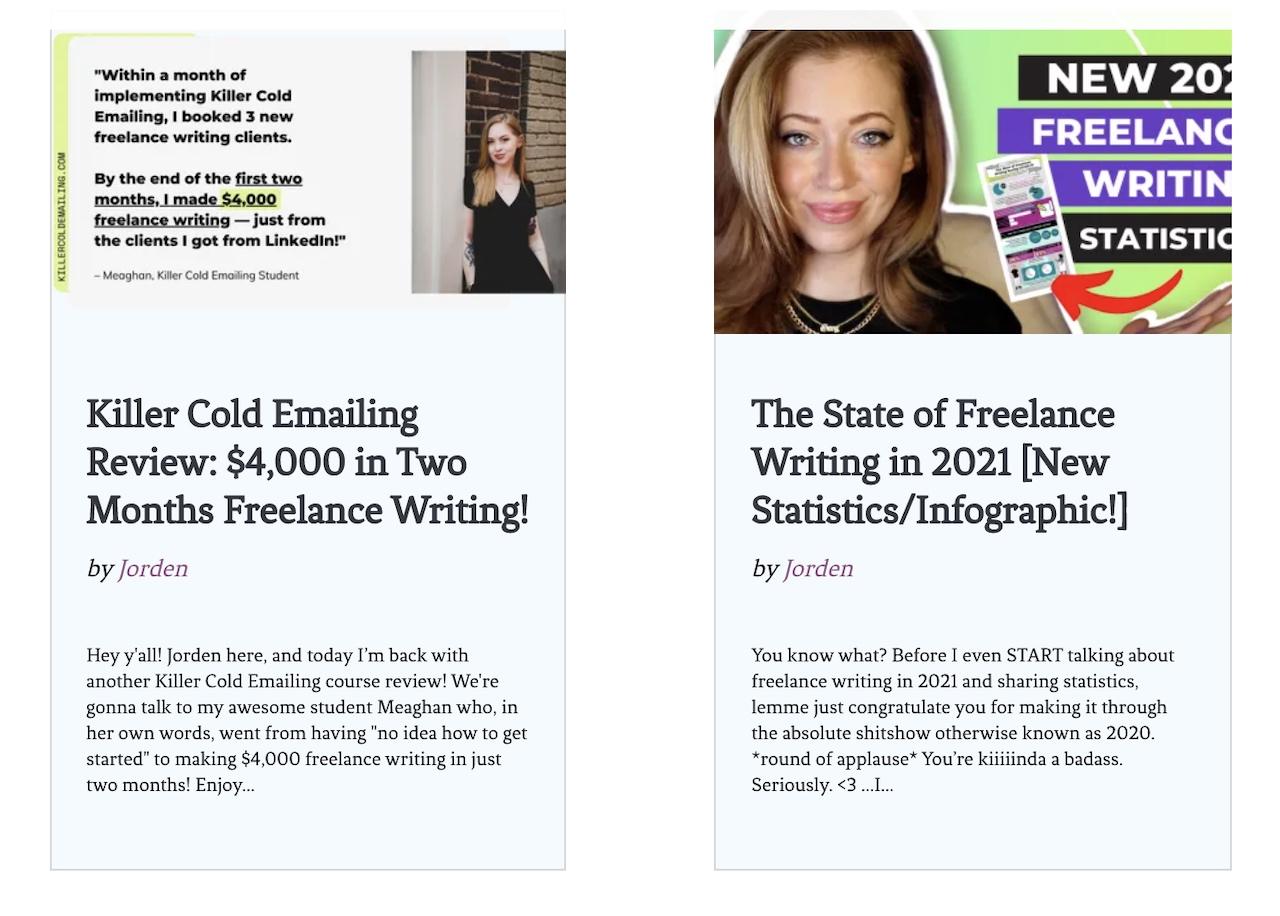 If you are freelancing, be sure to check out these two posts:
If you are a freelance writer or if you intend to make a living from freelance writing, The Freelancer's Year will be your go-to blog to get started. 
The page is filled with interviews from seasoned freelancers, editors, and content marketers, as well as heaps of strategies and tips to help you run your freelance writing like an actual business. 
Not only can you apply these strategies for your clients, but you can also use them on your own freelance writing business – to do what you love and land more clients!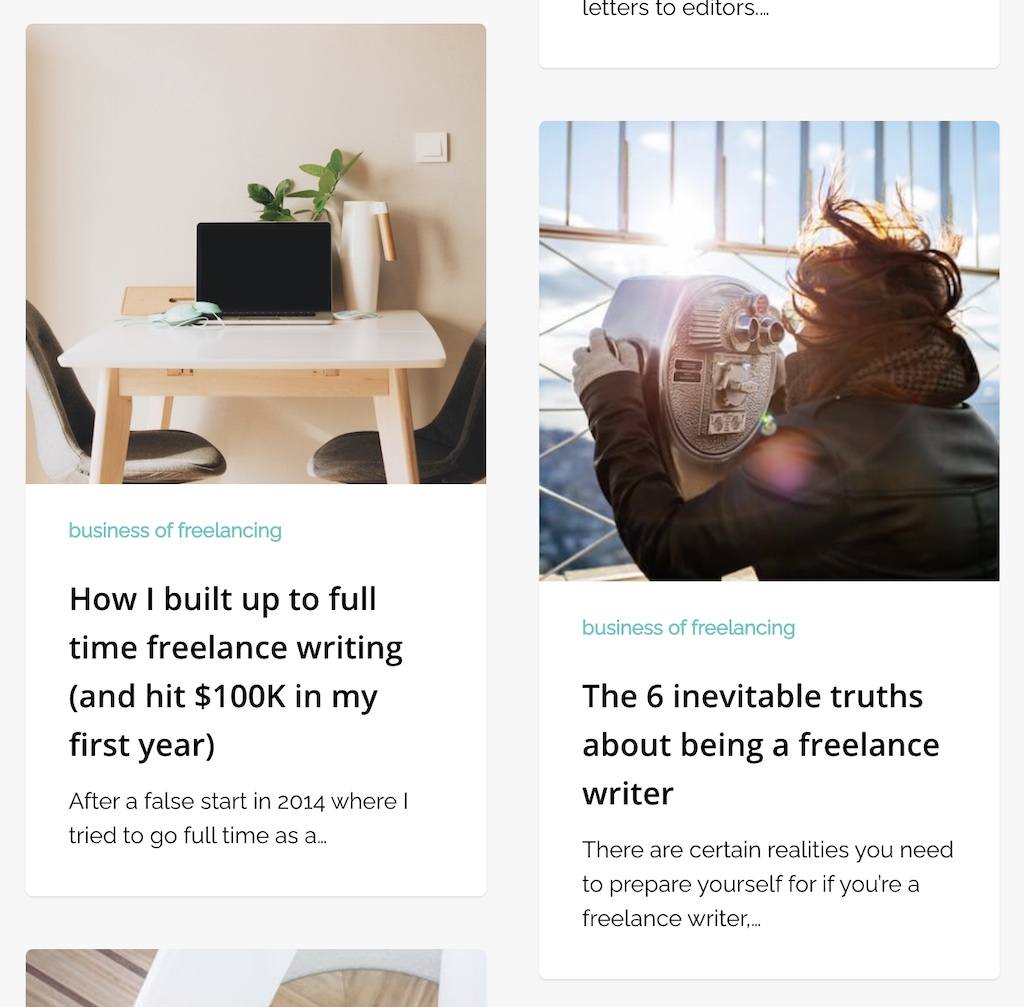 Here are a few inspirational pieces that freelance copywriters should read:
Do you want to learn to Copywrite or become a kick-ass copywriter yourself? AWAI, American Writers & Artists Institute, is the page for you.
They have an effortless and straightforward copywriting blog that will teach you to create better copy and how to manage your work as a growing copywriter. 
Top copywriters, like Steve Slaunwhite, contribute to their blog so that budding copywriters can get insider knowledge from different industry professionals all in a single place. 
Plus, if you are a beginner copywriter, do check out their library of free resources to get you started.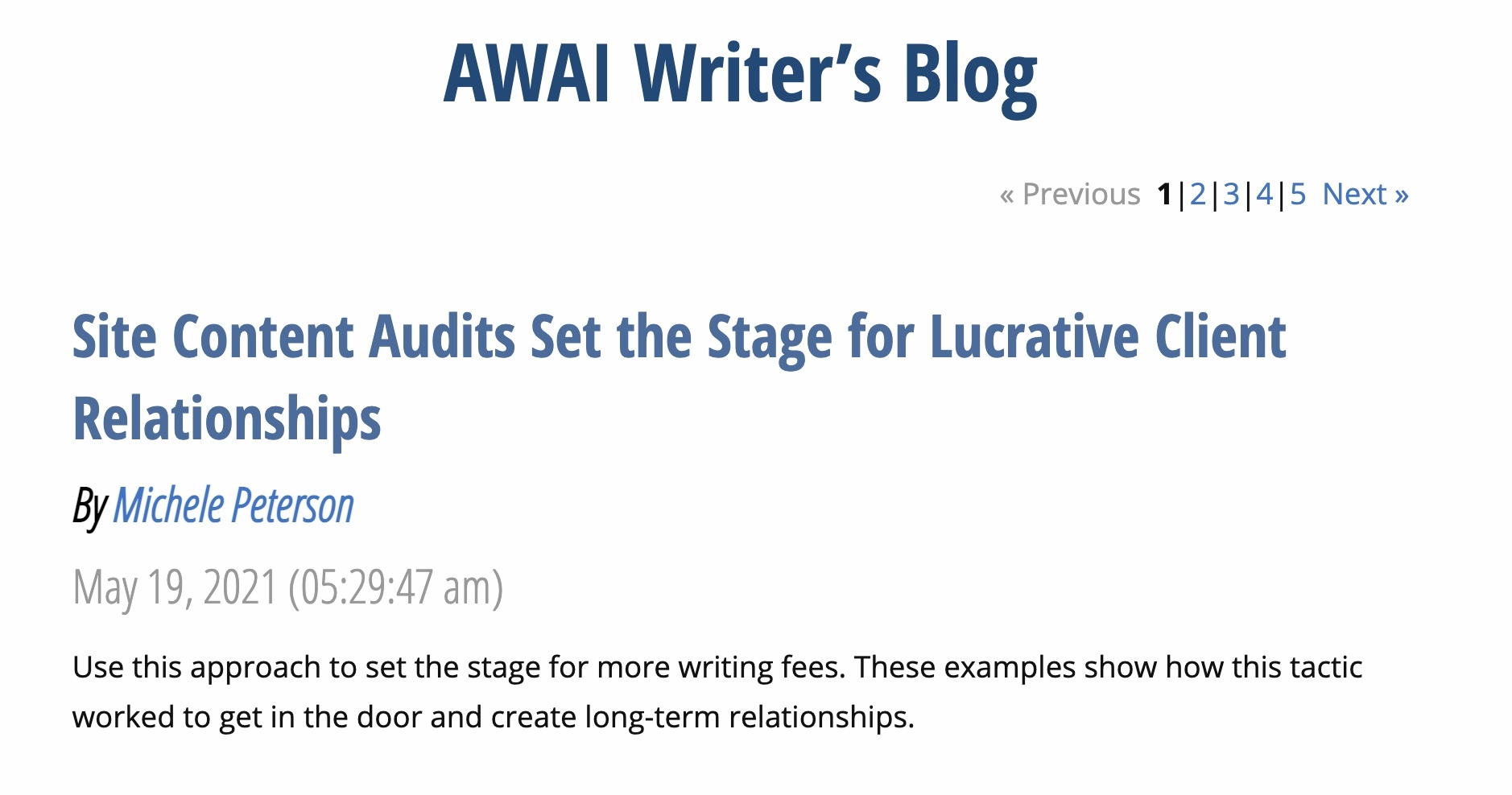 Here are some good posts to get your wheels turning:
Similarly to The Freelancer's Year, Make A Living Writing is a page that provides practical help for freelance writers. 
There are thousands of free posts full of been-there tips and valuable resources dedicated to helping freelance writers thrive and make freelance writing a full-time career. 
Carol Tice, the founder of Make A Living Writing, has 20+ years of freelance writing experience, making her a highly credible source to answer any question on writing. 
The blog covers everything from how to start to maintaining a lucrative freelance writing business from home. 
If you are a fresh beginner, be sure to check out her resource on how to start making money writing!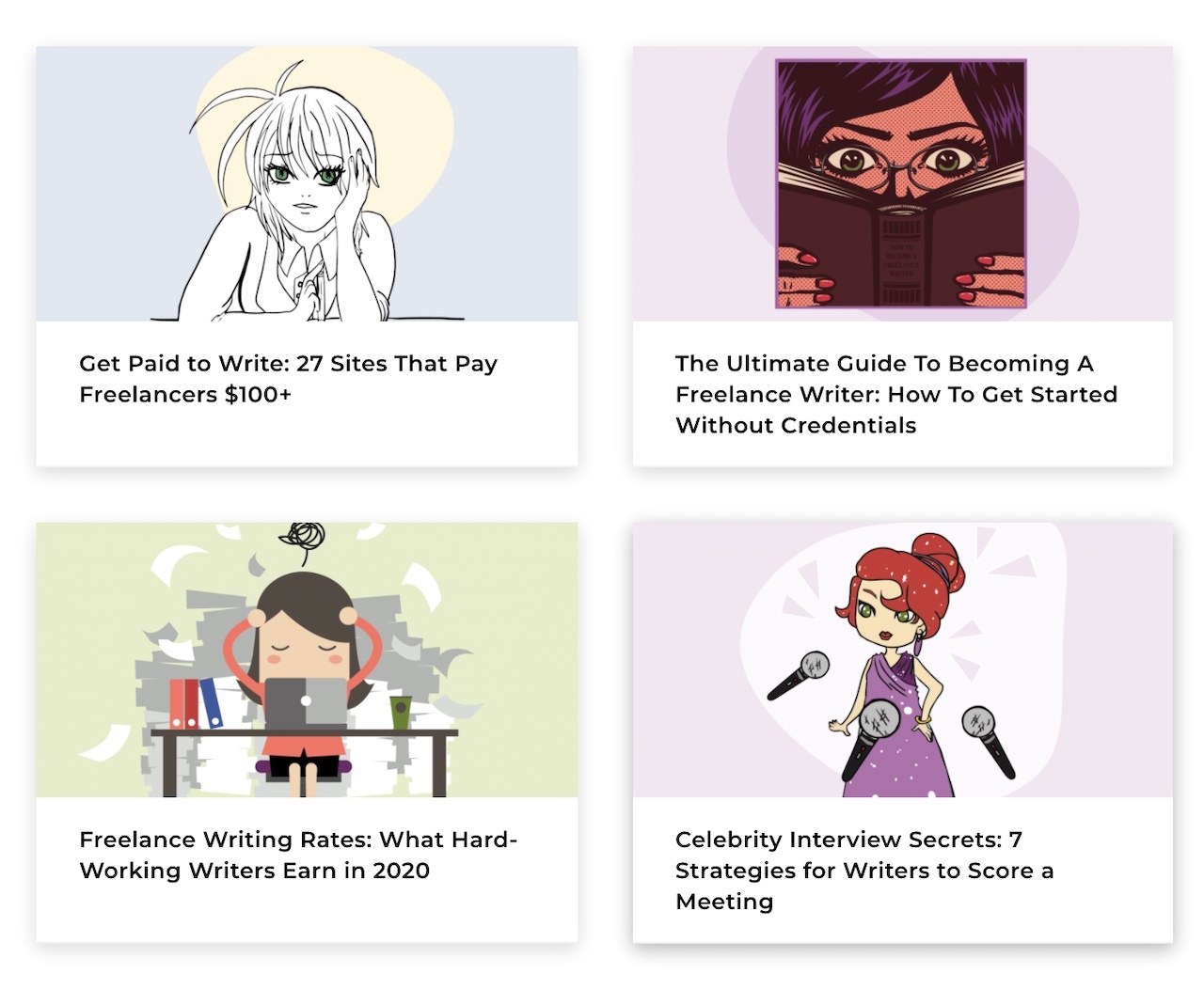 Not sure where to start? Here are two posts to get started:
As the name suggests, Blog Tyrant is all about blogging. 
Anyone can start a blog, but having the capabilities to increase engagement in your post, generate more traffic and create a loyal fan base requires strong copywriting skills.
But that's not enough, you'll need to learn other critical skills to survive and thrive.
Blog Tyrant's content will help you start a blog and build a steady income through tried-and-tested content, SEO, and email marketing strategies. 
Be sure to read their wonderful guide to starting a blog from scratch and how to make money with it!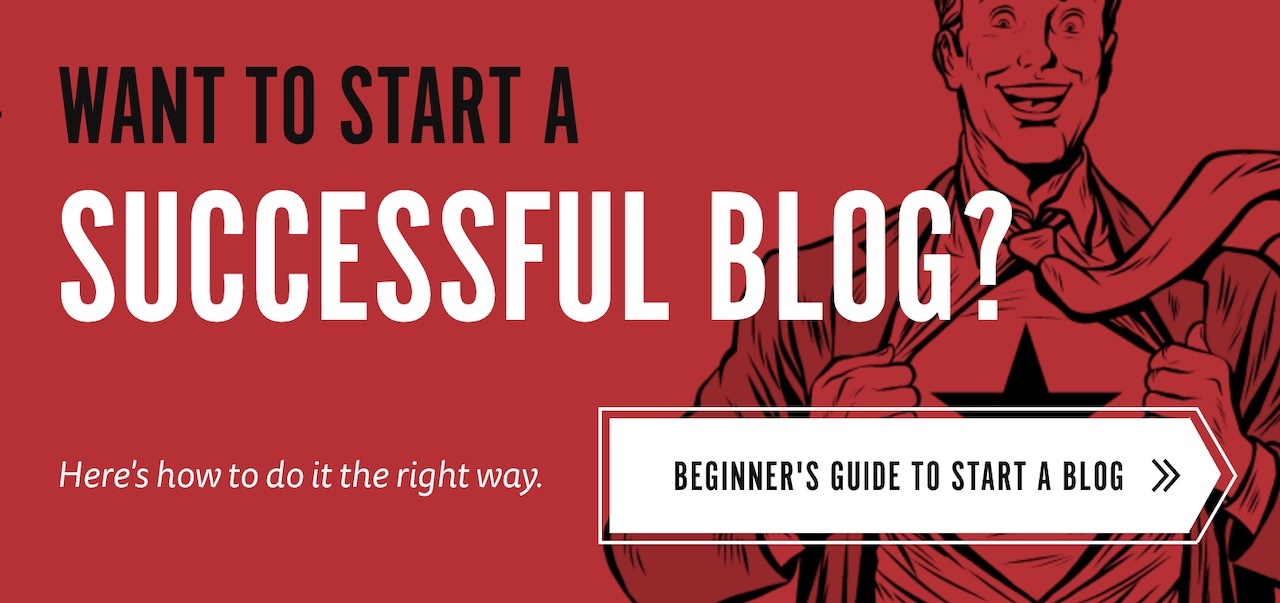 The Well-Fed Writer shares tips and tricks to succeed in copywriting, specifically in commercial copywriting. 
From a great idea to a broadcast-ready commercial, your business will need an excellent commercial copywriter. Commercial copywriting is not for entertainment; it is meant to sell!
Peter Bowerman created The Well-Fed Writer to share stories from commercial freelancers globally. The website and blog explore avenues and strategies about how to land lucrative writing gigs and becoming a well-compensated writer. 
After every article, The Well-Fed Writer will pose guiding questions to their readers to encourage a circular exchange of information – be sure to share a comment or two!
Oh yea, if you want a down-to-earth guide on how to succeed in copywriting and become a freelance writer, get his book here! (I bought one 3 years ago and can personally vouch for it!)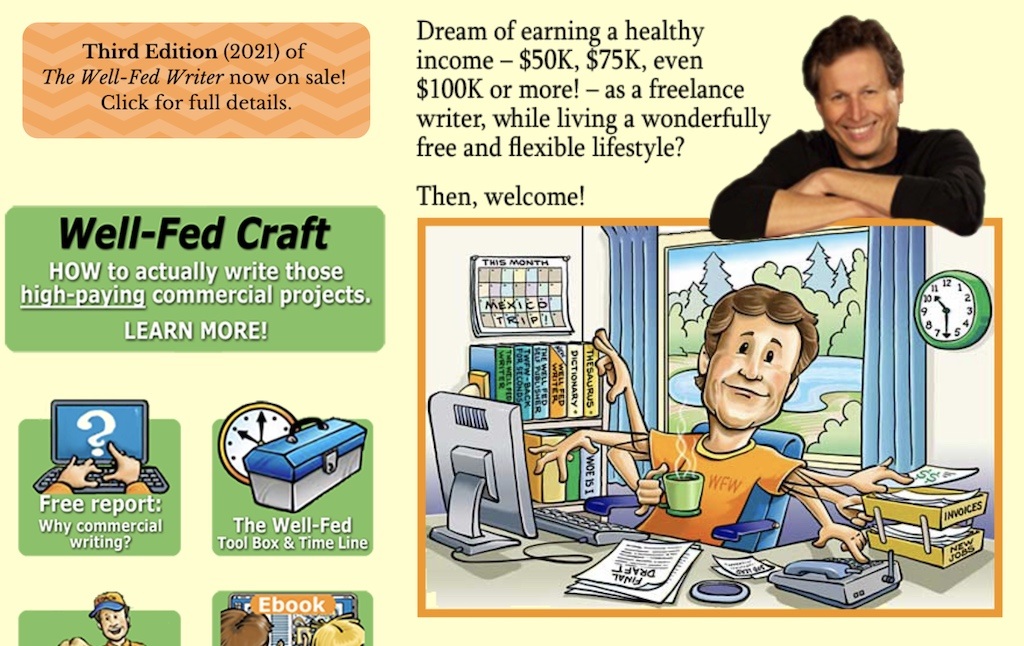 If you want to learn from a copywriter with a wealth of experience and knowledge, Susan Greene is a great choice.
With more than 25 years of freelance copywriting experience in different industries, she is a true veteran when it comes to writing that generates leads.
On her blog, she teaches a whole host of tips and tricks that you can use to drive more traffic to your website and write your very own marketing copy.
What I love about her blog is her willingness to share tidbits and adventures in her own personal life that you should take a read for a good chuckle or two!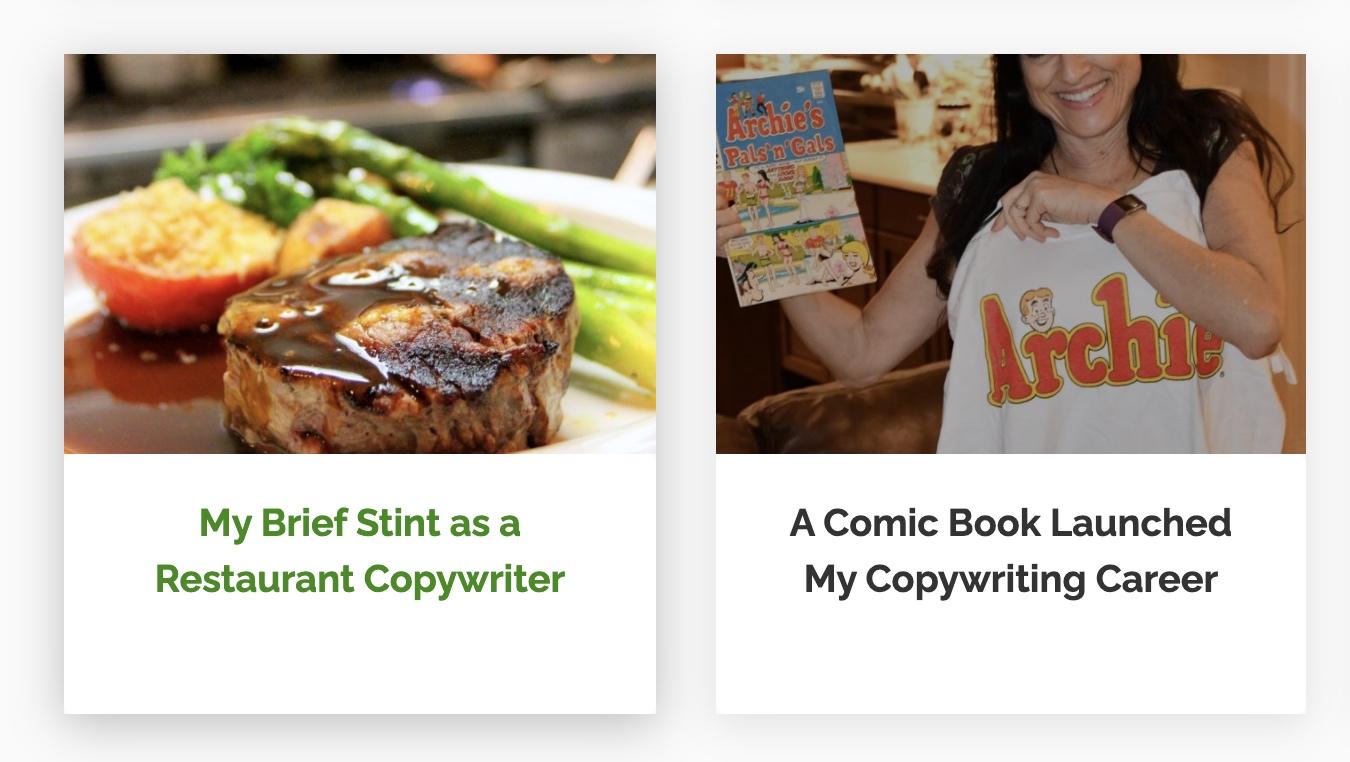 17) CXL
If you are looking for the Avengers of copywriting, you best bet you can find them on CXL. 
CXL brings together the world's top 1% of professionals in each digital marketing arena to teach you their craft – and boy are they good!
Through their copywriting-specific blog, you can learn from industry experts on how to write copies that connect with people, persuade readers to take immediate action, and turn them into paying customers. 
And if you decide to take things a notch up, be sure to check out their conversion optimization guide to begin optimizing your messaging and value proposition to squeeze every lead from your traffic!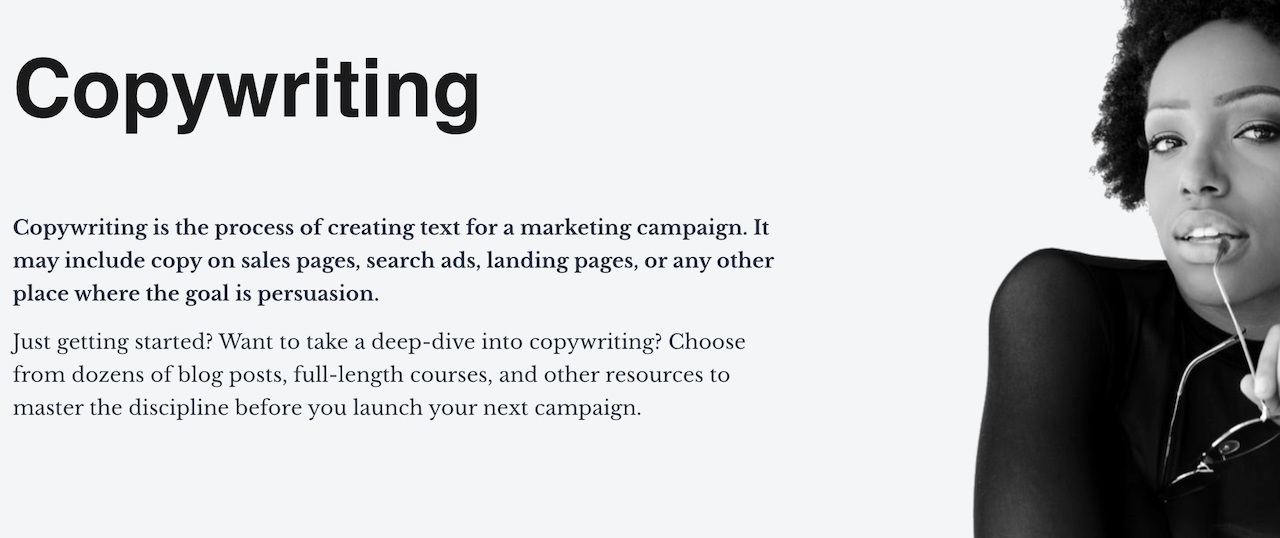 Bonus – Continue Your Learning With These Swipe Files
While blogs are a great resource to learn from, some of the best lessons come from actual ads and landing pages that have proven to drive conversions!
Thankfully, with swipe files, you can dive deep into the past and learn from timeless ads that will show you how creative copywriting has evolved and why some principles of persuasion will never change!
You can find them here at Swiped & Swipefile.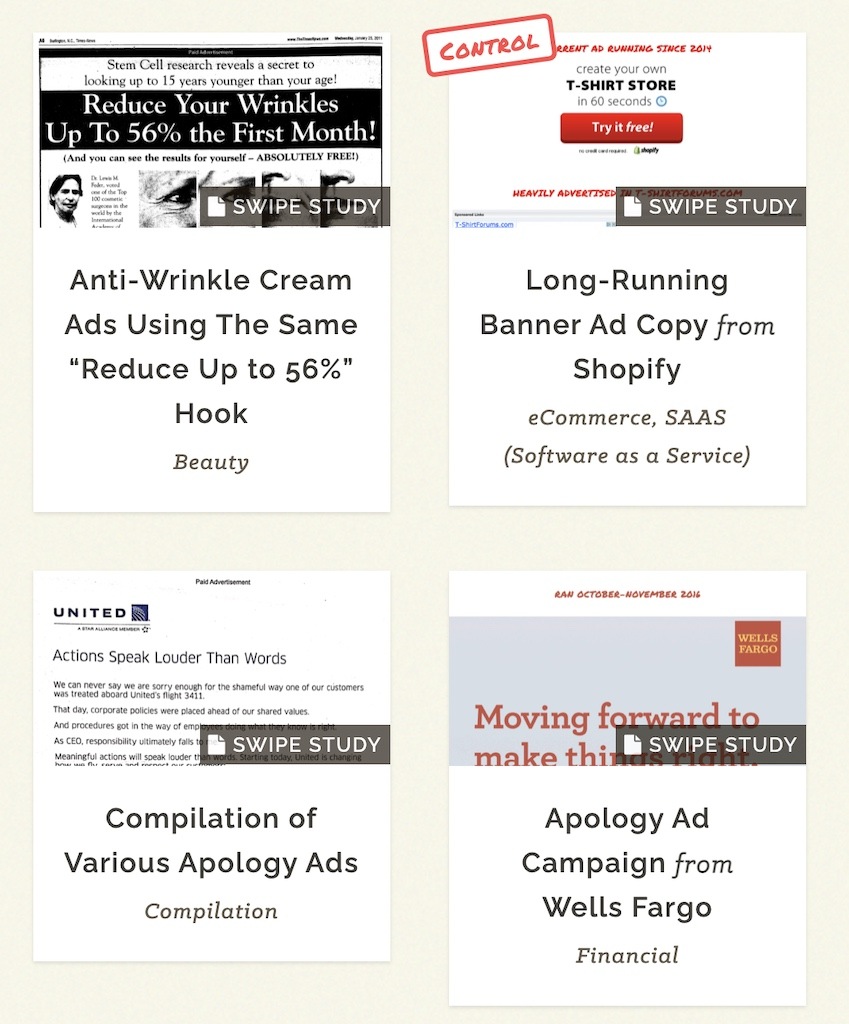 Ready To Write Better Copy?
We hoped this collection of copywriting blogs will help you learn a thing or two about how to write more persuasively to enchant your audience and convert them into customers!
The value that these copywriting blogs bring to the table is more than a single paid course can deliver, so bookmark this site and keep yourself in the know as you explore the wonders of what copywriting can do for you and your business.
If you want more, be sure to check our list of 18 copywriting books to read – each one of them is well worth ordering from Amazon!