The Top 15 Blogging Content Marketing Tools [2019 Edition]
April 28, 2019 | Sean Foo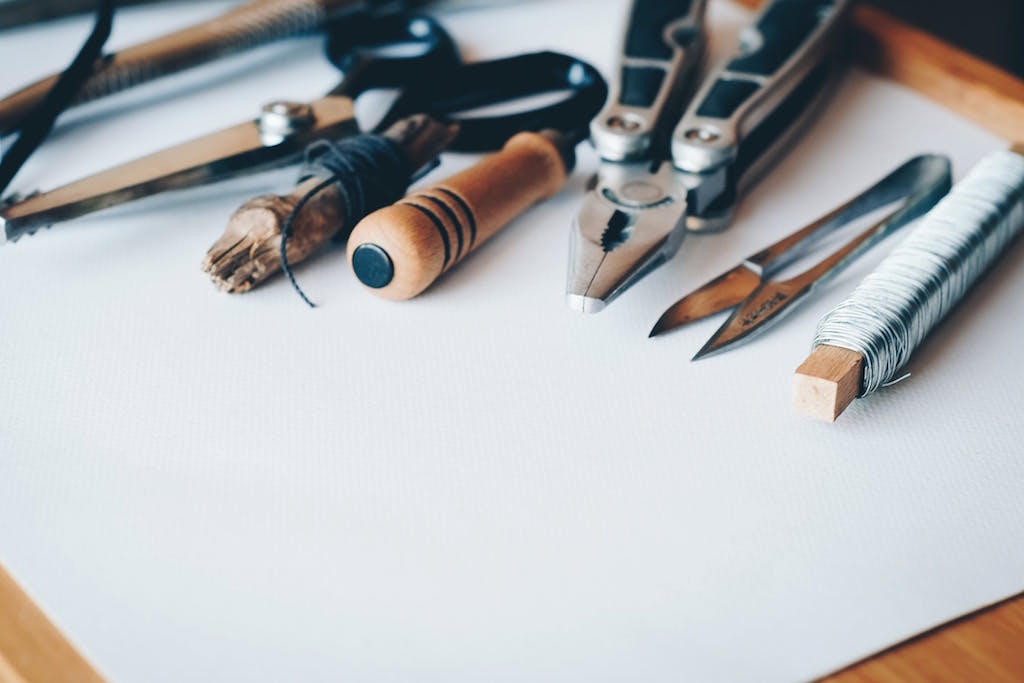 Content is still king.
Though various aspects of the digital marketing world have changed over the years, 53% of marketers say that blogging continues to be their top content marketing strategy according to Hubspot. 
Featuring a blog on your site gives you:
– A 434% better chance of higher SEO rankings
– An opportunity to connect with your customers – buyers, consume 3-5 pieces of content before starting to purchase
– A cost-effective lead generation strategy
Launching a business blog as part of your content marketing strategy is a valuable process, but it's also something that requires time and focus.
You'll need to make sure that you can handle all aspects of effective content creation and marketing, from planning to distribution.
The easiest way to optimize your results? Access the right content marketing tools!
Content marketing tools are key to your business blog's success
Simply creating a blog and posting regular content isn't enough to deliver genuine ROI. Hubspot indicates that 43% of people only "skim" blog posts, which means that you need to work extra hard if you want your audience to pay attention to what you're saying.
Creating quality content is tough enough, you don't want to waste precious time with tasks that can be automated away using tools (many of them are actually free!)
With the number of bloggers expected to reach 31.7 million next year, according to Statista, it's essential to get ahead of the curve while you still can.
Here is a list of the top 15 content marketing tools to help you make the most out of your blog!
Tools for Planning & Deriving Content Ideas
The first challenge in effective blogging is making sure that you create the right content for your audience.
You need to make sure that you're speaking both to your target audience, and the search engines responsible for ranking your website. The following tools will help.
The Salesforce 2015 State of Marketing Report reveals that over half of businesses believe content management to be critical to creating an effective buyer journey.
For your blog to thrive, you need to make sure that you're producing the right content and directing it towards your audience in the correct way.
Buzzsumo is a popular website that allows you to see which content has been shared most across all social networks so that you can see which information might have the best impact on your customers.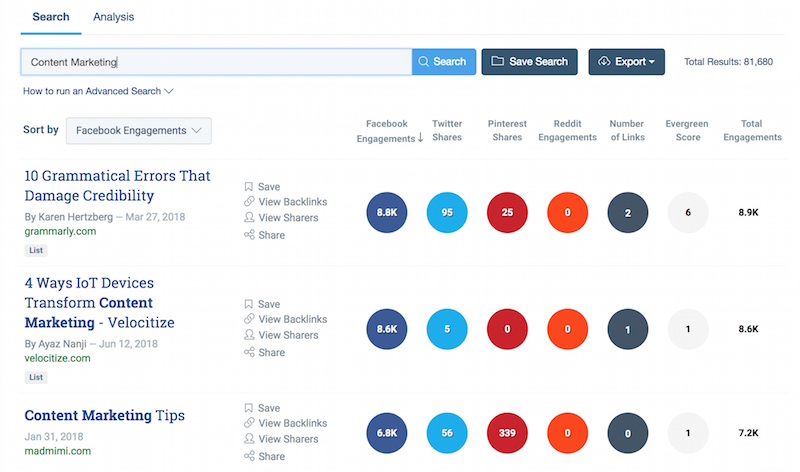 With Buzzsumo, you can track successful content from:
Competitors: Enter a competitor's domain to see their top-performing posts and learn what resonates with your audience.
Specific topics: Search for the genre most connected to your business and blog for inspiration. Topic search allows you to boost your strategy with both evergreen and trending ideas.
Buzzsumo is also useful when it comes to finding influencers who may be thought leaders in the niches most vital to you, so you can start creating a strategy for outreach and backlinking opportunities.
This is a go-to tool for many marketers, and it features handy notifications including content alerts when your selected keywords are mentioned and updates when competitors post new content.
Keywords are the heart of any strategy to build brand awareness online.
The question is, how do you find the right keywords to rank for? Ubersuggest is an inspirational tool that gives you an opportunity to derive ideas from a central keyword or concept.
Ubersuggest breaks results down into 3 distinct sections for keywords.
Search volume

SEO difficulty

Paid difficulty
With the information you obtain from Ubersuggest, you can determine straight away whether your initial keyword is too competitive or not.
Ubersuggest provides a comprehensive list of keyword suggestions too, so you don't have to waste as much time brainstorming ideas.
Once you've found your keywords, Ubersuggest also offers a SERP analysis system with the top 100 results for your input keyword, along with links to things like social shares, domain score, root domain and more.
Take, for example, doing a keyword search on the term 'blockchain' reveals the average monthly search volume of almost 15,000 a month and a moderate SEO ranking difficulty, showing the amount of effort you need to rank well for the term.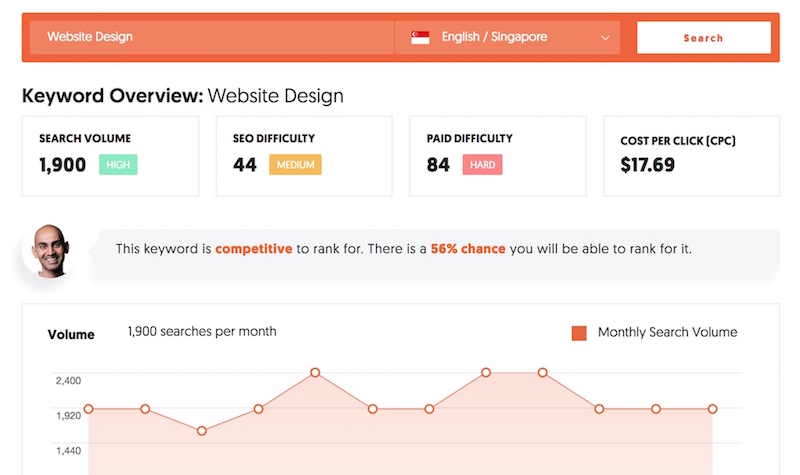 Ubersuggest also provides a comprehensive list of the search engine results for your search term, allowing you to conduct a competitor and content analysis of the best forming pages online.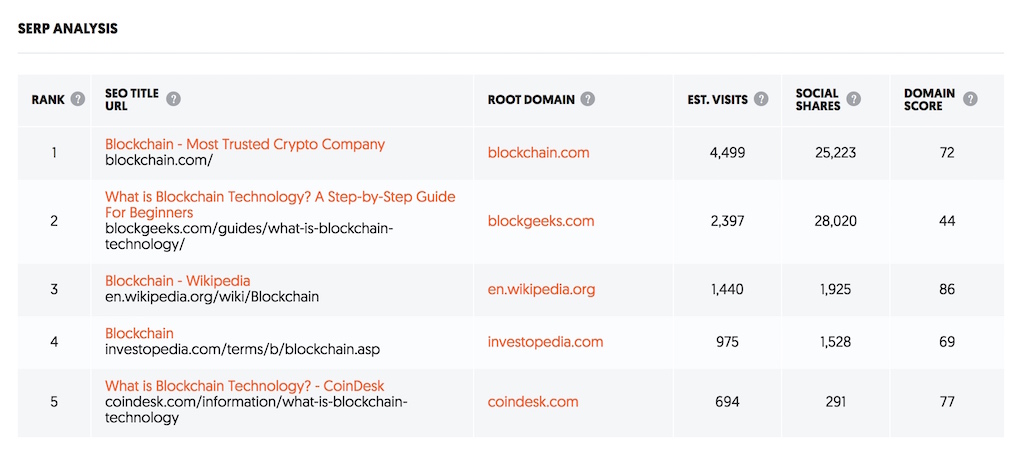 People value blogs. Research from Hubspot shows that blogs are the 5th most-trusted source of accurate online information.
While many of your content preparation tools will focus on finding keywords or seeing what your competitors are doing, it's also a good idea to be aware of what your prospects are saying about you on social media.
SentiOne is a compelling social media listening tool that allows you to act as the "fly on the wall" for your reader's social conversations.
You can listen in to Instagram comments, forum posts and more. This is ideal if you aim to improve brand awareness in your online campaigns. With SentiOne, you can track word-of-mouth buzz easily, monitoring the results of your campaigns, and picking up on viral trends as you go.
With SentiOne, you can also track the sentiment of your brand, and make sure that you're following precisely what's going right or wrong for your business.
Collaboration and Teamwork Tools
It's difficult to accomplish much in the marketing world when you're flying solo.
Whether you're outsourcing your content needs to agencies, or a group of freelancers, you'll need to manage responsibilities like:
Planning content

Handling writing and production

SEO optimization

Content marketing and distribution
In fact, 61% of the most effective B2B content marketers meet with their teams either daily or weekly and if you want to soar, you will need to collaborate effectively with your team.
Trello is a collaboration tool that's been around for years now – and it's no wonder why.
As one of the most effective and simple ways to manage projects, group together content creators and assign tasks, Trello is a must-have for any business.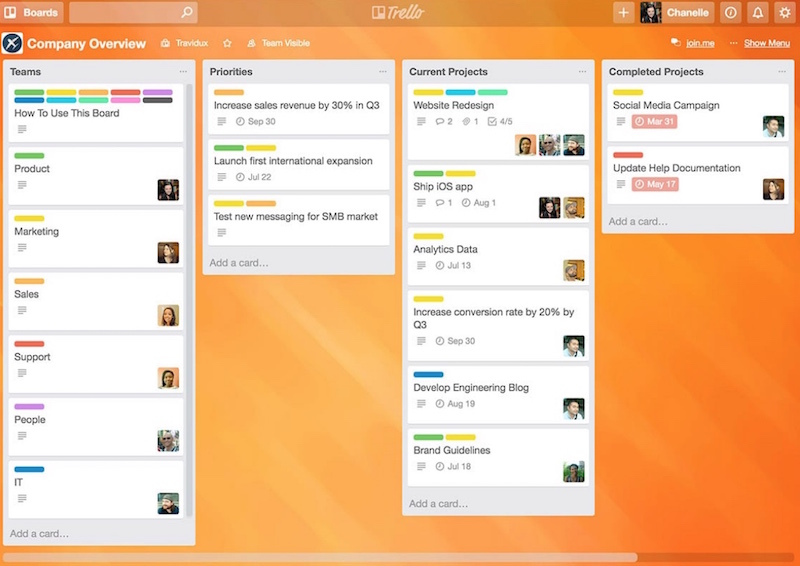 Not only is Trello completely free to use, but it's also highly accessible too.
With this simple and intuitive platform, you can easily manage and create tasks by making cards which you "assign" specific members of staff to. You can even set due dates and leave annotations on work.
Let's face it – everyone has heard of Google Docs these days. If you need a simple way to share content and manage your posts through the cloud, then Google can help.
With Google Docs, multiple members of the same team can work together on the same post.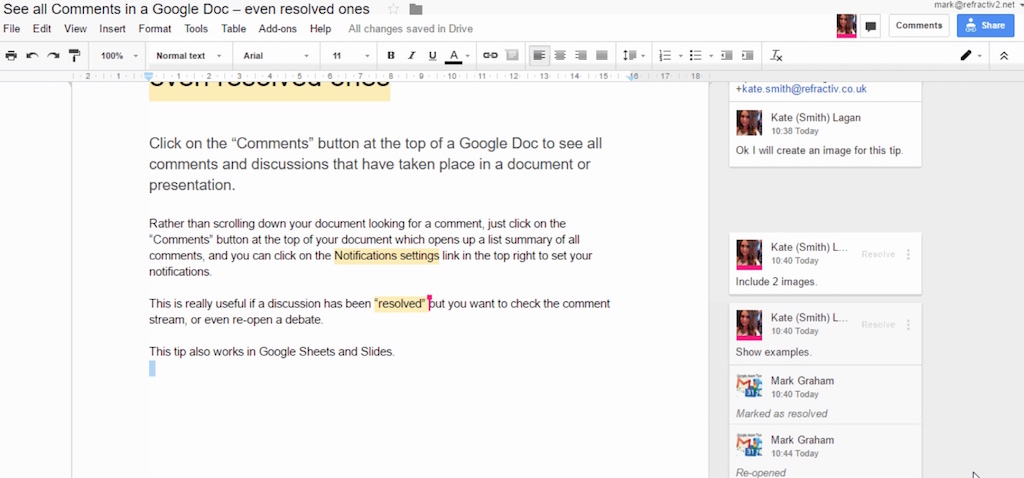 Some of the most compelling collaboration features on Google Docs include:
Granular access privileges

Adding ad-hoc members to documents with their email address

Leaving dynamic feedback in the form of comments
The layout of the tool is similar to Microsoft Word, which means that it's very easy to use too!
As you become more confident with your content strategy and begin to see the results that it can deliver, you'll need to start making sure that you have a system in place for consistency.
A dynamic editorial calendar keeps everything running smoothly.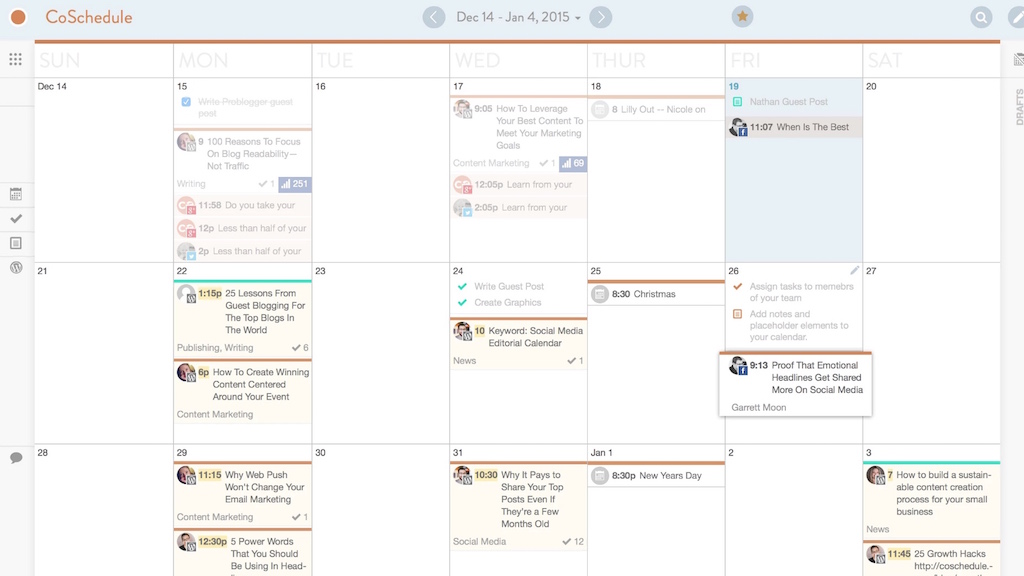 CoSchedule offers 2 main features for business blogs, including the ability to manage project workflow so that you can create a more unified experience for every person in your team, and social scheduling.
With social scheduling, you can manage your social posts in advance, and spend more time ensuring that you deliver the right value to your audience.
SEO Optimization Tools
No guide to better content marketing would be complete without a discussion of SEO.
Google receives around 63,000 searches per second each day according to Internet Live Stats, and if you want to make sure your content appears in front of the right audience, then you need to optimize your content.
7. Optimize for search engines with Yoast
Yoast may have started off as a simple WordPress plugin, but it's so much more than that today.
One of the most powerful tools available for content optimization, Yoast allows companies to instantly measure the SEO potential and readability of their content before they publish it.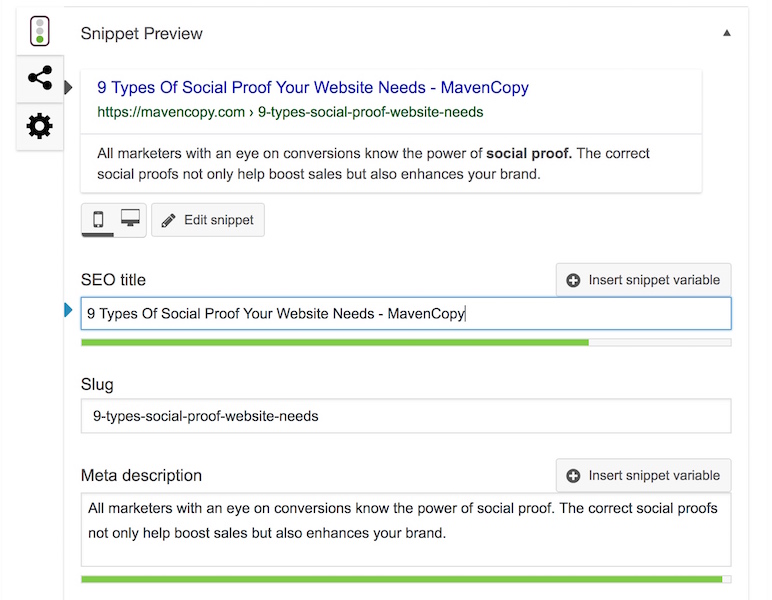 With Yoast, you can make sure that you handle any issues with your blogs and pages before you send them into the web, addressing everything from lack of transition words, to overly wordy sentences.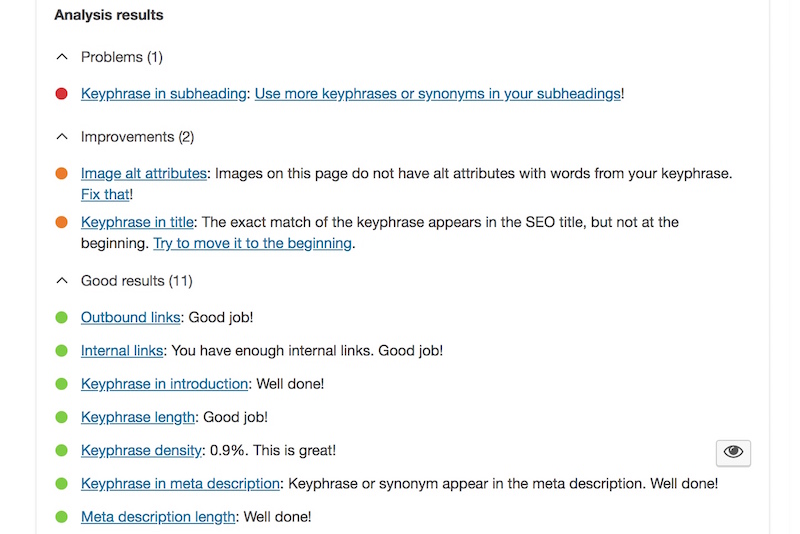 Yoast also allows business leaders and marketers to set focus keywords for individual posts, providing a checklist of objectives, including best keyword density practices, so that you can ensure your article is perfectly optimized for your keyword.
Visual & Graphic Creation Tools
Did you know that it's not just the things you say on your blog posts that matter, but the way that your content looks too?
Including a visual or image with your blog posts is crucial if you want to gain greater brand awareness. In fact, Blog articles with images get up to 94% more views!
One of the most important differentiators between a stunning post and a generic blog is how "branded" the title banner looks.
While Photoshop may be one of the most professional options for picture editing on the market, it's hard to find someone who knows how to properly use this tool.
Fortunately, if you're not a photo-editing expert, then you can always try Canva instead – a tool for graphic design that makes it easier to create stunning pictures.
Canva offers everything from pre-built templates to a drag-and-drop toolbar that helps you create pictures best suited to your brand.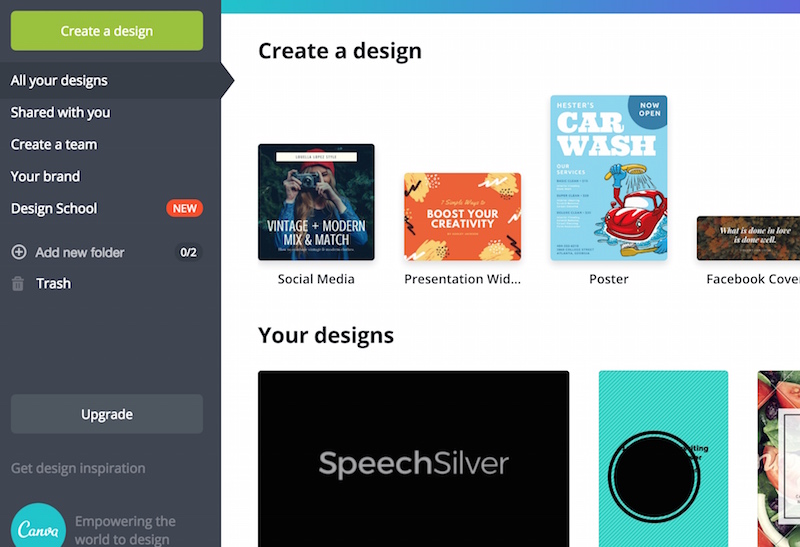 You can even create exciting graphics to provide additional context to your blog posts, all without having to rely on stock images.
Something as simple as updating old blog posts with new Canva pictures can be enough to boost organic traffic by 111% according to Backlinko.
Content Distribution Tools
Ultimately, creating amazing content is only the first step towards digital success.
You'll also need to deliver your blogs to the right people, in the correct environments.
If you're a brand with a pre-existing presence on social media, or you have an established email list to connect with, content distribution will be a breeze!
On the other hand, if you're starting from scratch, a few tools can be all it takes to simplify the distribution process.
Social media is one of the most valuable tools today for content sharing purposes.
If your brand has a following across a wide range of platforms, including Twitter, YouTube, Facebook, and LinkedIn, then Hootsuite allows you to manage all of those audiences with the same intuitive dashboard.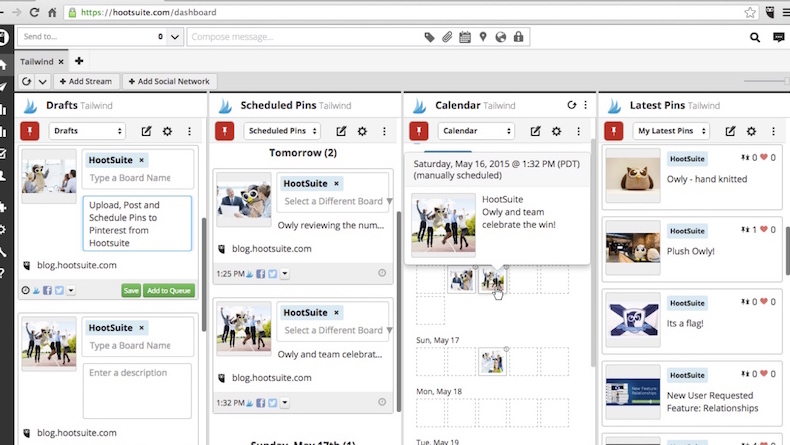 As a digital asset, a blog post can easily be repurposed into various forms of social content, including infographics, quotes, images and more.
If you're building your audience from scratch through Facebook ads and other options, Hootsuite will empower and optimize your campaigns, while providing you with useful insights into the strategies that work.
Email today is still the third most influential source of information according to ImaginePub, and Myemma tells us that 59% of B2B marketers find email to be their most effective channel for revenue generation.
With email marketing, you can provide your audience with regular updates on your business and keep them engaged with everything from drip newsletters to autoresponder sales sequences.
MailChimp makes it easy to create a range of campaigns, and it provides analytics and metrics to show you your top-performing content.
You can even use Mailchimp to automate email distribution and save yourself valuable time.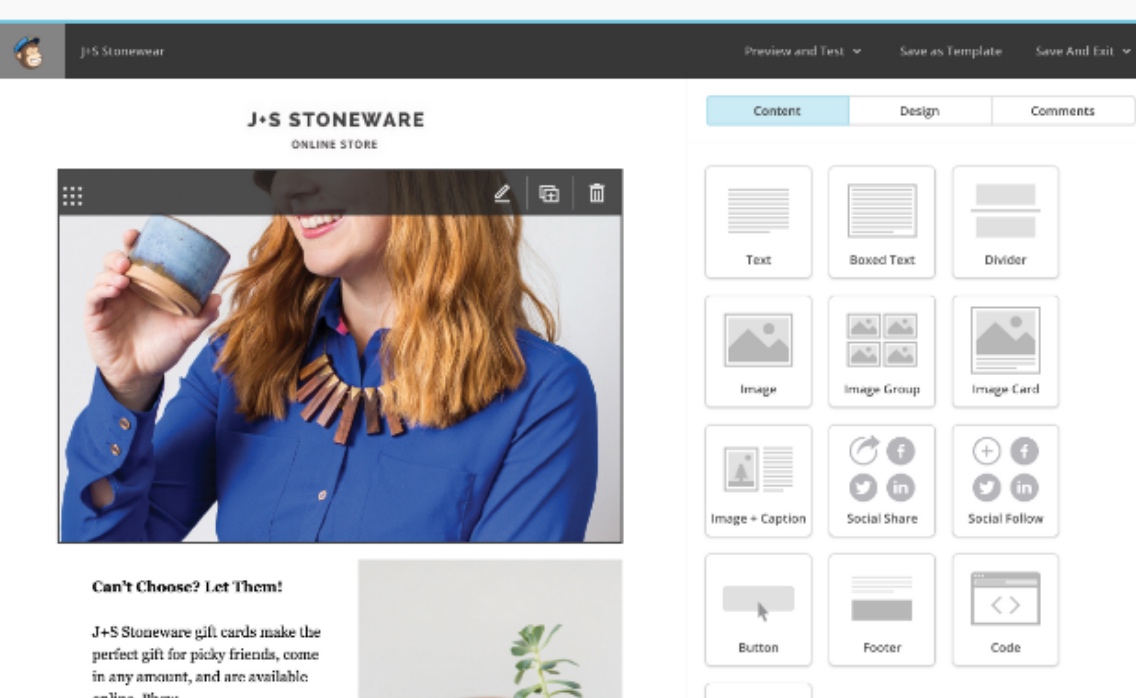 The most obvious "next step" after you have distributed your content to existing audience is to reach out to influencers in your industry so that they can help you to distribute your content even further.
You'll also be able to start accessing backlinking opportunities for relevant blogs and websites.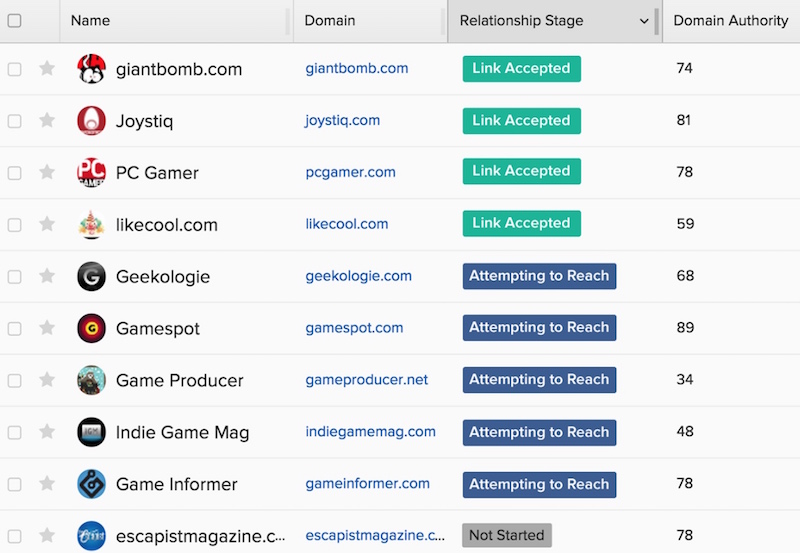 Influencer outreach is one of the best long-term strategies to help you build valuable relationships and accomplish incredible things.
This service will allow you to pitch your ideas quickly to the right influencers while keeping a record of your conversation history. With Buzzstream, you can stay on-point with your conversations and personalize your messages more easily.
Once you've made the most out of your current viewership, and you've pitched to your key influencers, you can begin throwing out a broader net to boost your viewership.
For instance, you might have seen other companies placing "Recommended for You" boxes at the bottom of their articles. They do this by using tools like Outbrain to ensure that you're viewing the best content for your needs.
Outbrain offers a way to find your audience with criteria that include things like location, demographic, time of day and buying interests.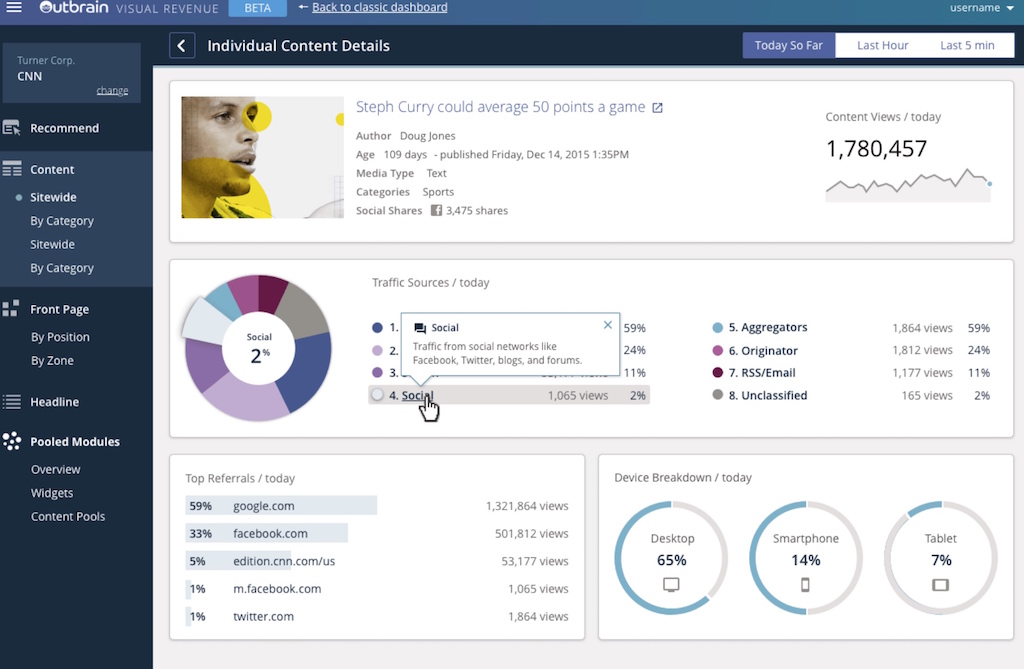 However, it's important to experiment with these strategies before you fully invest in them with a large portion of your budget.
Analytics Tools
Finally, search engine marketing continues to capture some of the largest share for online spend according to Web strategists.
However, to make the most of your investments, you'll need to analyse your articles and blog posts after they've been uploaded. Without analytics, your content creation and distribution efforts could result in wasted time and money.
There are 3 types of analytics that every business owner needs:
Objective-based analytics (conversions and signups)

Engagement metrics (average session duration and page views)

Content performance
13. Understand your blogging performance with Oribi
For blogging purposes, Oribi is a tool that allows you to track which of your posts convert the best, so you can identify your most valuable content, and make better decisions about future investments.
For instance, you can see if people subscribe to your newsletter after reading certain posts – awesome for tracking the effectiveness of your blog posts!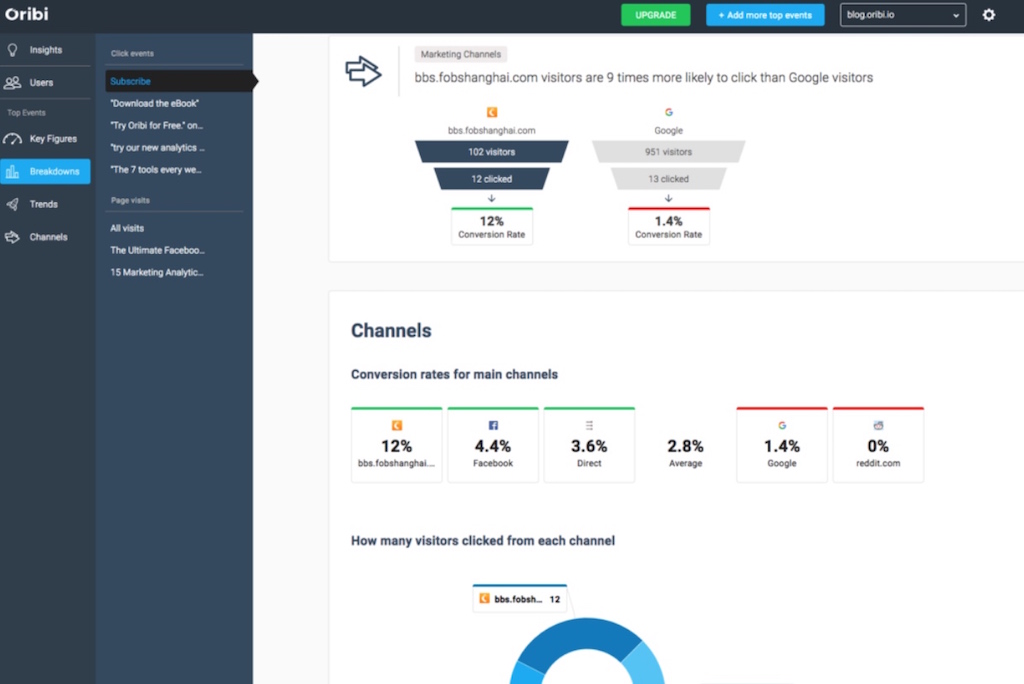 Oribi also allows companies to discover how their readers move around their website to explore other pages, and how they progress through the sales funnel.
You can look at everything from the call-to-action button that led your conversions, to the social channels were signups occurred.
Probably the most popular free analytics tool on the market, Google Analytics provides companies with access to all the key metrics they need, including page view information, time on page, and bounce rate.
Ultimately, Google Analytics is your first stop for getting an overview of how your marketing efforts perform before you dive down into more granular details.
With Google Analytics, you can discover components of 3 core pieces of information, including:
– Which posts are your most shared and popular pieces of content
– The type of content people look for on your website
– The clickable page elements your visitors use the most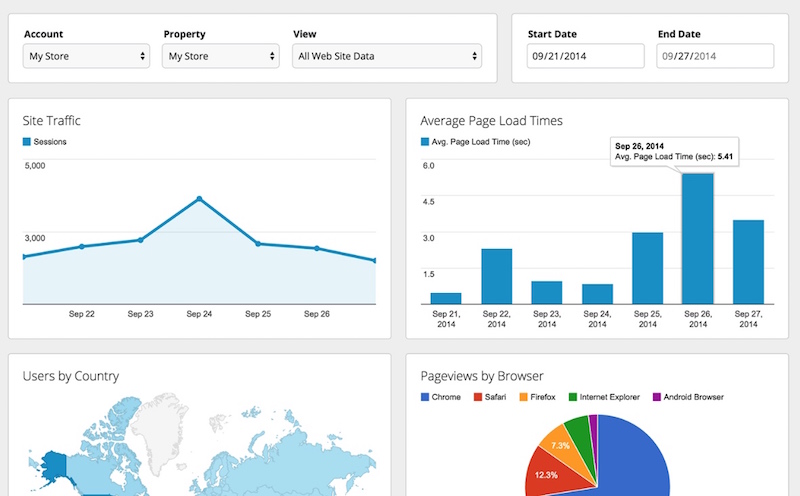 It's crucial to make sure that you understand how each of your blog posts is performing, and you can do this with heatmaps, showing where your customers move within your site and blog posts.
Your content tends to follow a similar static style and format whether you realize it or not.
With heat maps, you can determine whether you need to change the style or tone of voice in your work or the content itself to better engage your readers.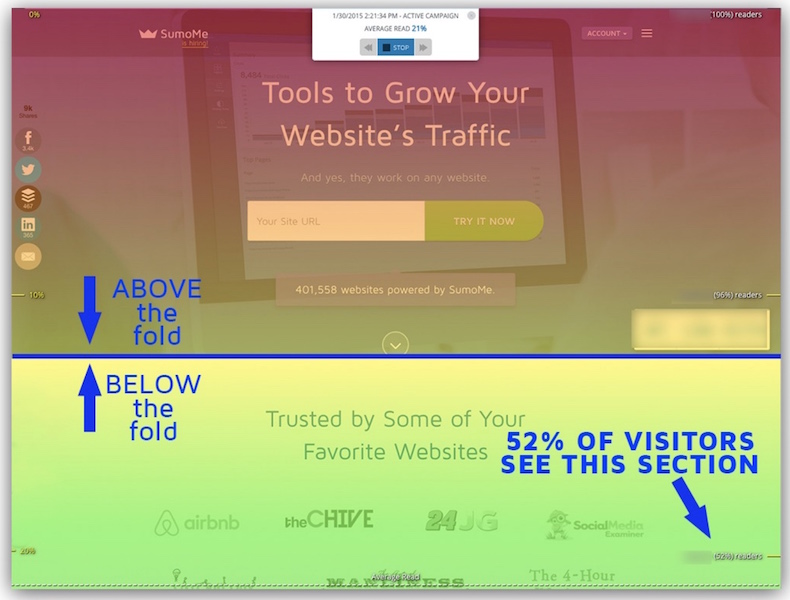 Heatmaps also allow you to move vital content to specific areas in your blog posts.
You can even figure out where you should be placing your call-to-action to ensure that you're getting your reader's attention in the most vital spaces.
Let's Make Your Content Marketing Great Again!
Ultimately, content marketing remains to be one of the most valuable ways to boost your digital results, and bloggers are constantly increasing their use of promotional techniques to drive greater traffic to their websites.
With simple and effective tools, like the ones mentioned above, developing your business blog becomes easier, and more cost-effective!
Looking for a content marketing agency to do everything for you?
Tell us what you need and we'll be glad to help!