Attract Your Ideal Client & Sell More With The Right Customer Avatar
January 23, 2019 | Sean Foo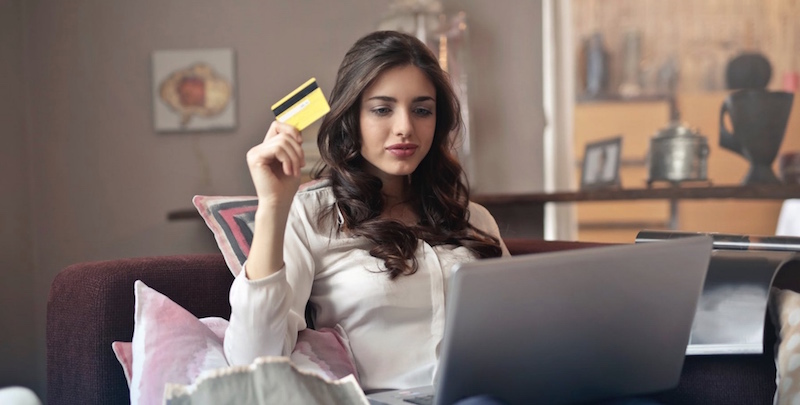 One thing we've learned over the years writing for clients is the importance of knowing your customer inside out.
Because when you don't, a whole host of problems will start to surface:
– You don't attract prospects and your ads get fewer or worse, no clicks.
– You get more customer complaints and refunds.
– Your lead generation system is corrupted with unqualified leads.
– You don't get to acquire and retain loyal clients.
All this will add up to a grand waste of time and money.
That could be $10,000 down the drain and worse…6 months of your time lost, never to be recovered again.
Even if you manage to close a sale or two from the masses out there, the sale might lead to buyer's remorse that could lead to refunds and complains.
Why? It's simply because your product doesn't meet their expectations.
However, there is a fantastic solution that will literally boost up your conversions by simply defining the right client.
The kind of client that pays more with a smile!
Know Your Customer (KYC)
The process of knowing your customer is simple…but not easy.
There is a process that we use personally for our clients that just is effective and simple.
1) First, we create the empathy map
2) Using the empathy map, we create the customer avatar
The ultimate aim is to get the customer avatar because once you get this crucial piece of profiling, it will become 10x easier to start crafting your sales message or copy that can be used in your marketing channels.
From blog posts and sales landing pages to youtube ad videos and Facebook sponsored posts…well, you get the idea.
The Empathy Map. What Does My Ideal Customer…
The empathy map helps define what your ideal customer experience on a daily basis and is where to start before even writing a single word of copy.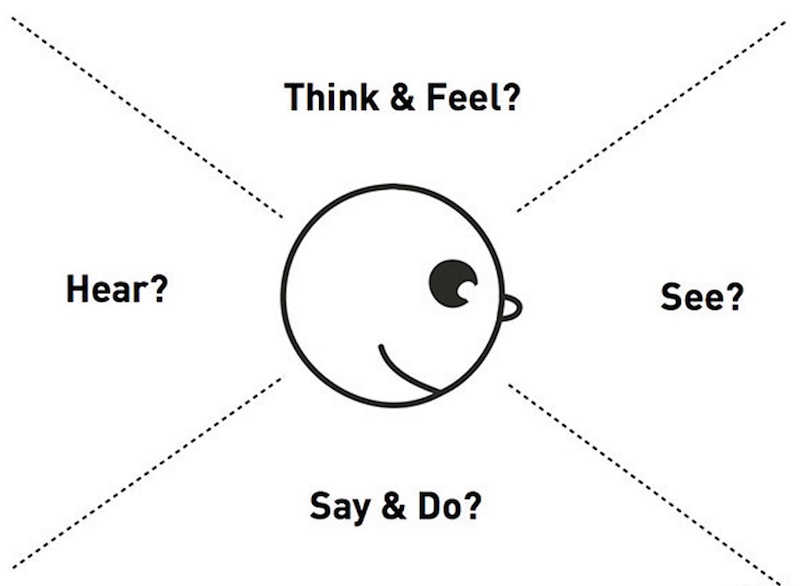 A. What does he think and feel?
B. What does he hear in his daily life?
C. What does he see?
D. What does he say and do?
From here we can break it down even further to accurately define their profile. So in relation to the problem your product is trying to solve:
What does he think and feel?
What does he hear in his daily life?
What do his friends and family say?

Who really influences him and how?




 
What does he see?
What is his daily life like?

What types of offers is he exposed to daily?




 
What does he say and do?
What is his attitude in life?

What could he be telling others about that problem?




 
You might be thinking now…ok…how do I apply this?
Let's move to a real-life example we did for a client sometime back.
Crafting The Ideal Avatar For A Travel Company
So a big regional travel agency brand (with more than 250,000 followers/likes on Facebook) had a problem targeting the customers they wanted.
They wanted to target a certain type of customer, a customer who is willing to spend and is looking for adventures.
Not exactly a generous spender looking for luxurious 5-star holiday packages, but definitely not a cheapskate.
So we decided to build a customer profile or avatar for them and to do that, we started from the empathy map.
What does she see and hear in his everyday life?
She probably has friends who are traveling to exotic locations from hiking in Iceland to running with lions in the African Savanna.
What is her daily life like?
She is most likely working in an office job, maybe she is a manager of a software company.
A very busy person…who is most likely stressed out and looking forward to a holiday.
What type of offers is she exposed to daily?
Every day she gets bombarded with such ads: 'CHEAPEST TICKETS HERE.' or 'TRAVEL TO EGPYT FOR ONLY $199.'
She doesn't trust these deals, because those deals mean she has to put more work into everything else (booking the hotel…getting concert tickets).
She isn't a cheapskate traveler. She wants value and convenience.
Once you get this precious information, you can form the customer avatar that SPEAKS to your ideal customers' desires, wants and needs.
Creating the customer avatar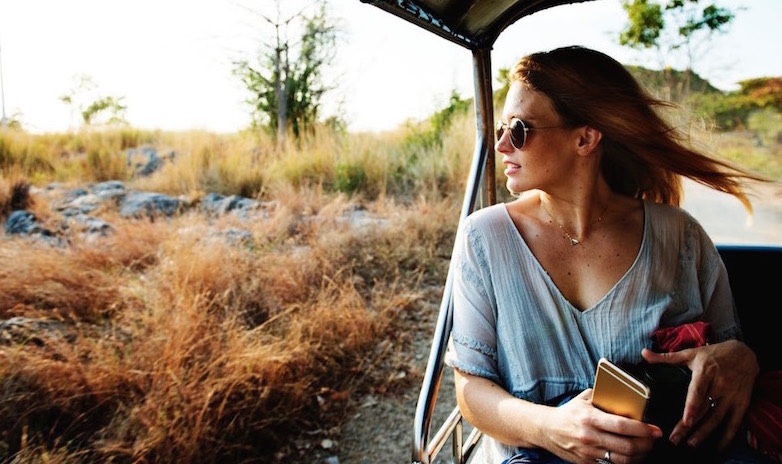 "This is Sara. She is 29, is newly married to Tom and works as a corporate executive. Lately, she is overworked, stressed and looks forward to her 2 annual holidays. One with Tom, one with her friends from her high school days.
When it comes to booking and arranging the flights and hotels, her husband and friends leave it all to her.
Sara works from 9 am to 6 pm and only has a free time of an hour before she sleeps.
She wants to complete the bookings of both trips in one day. She wants a pre-planned holiday with her husband. Everything from plane tickets, hotel bookings to the concert tickets for her favourite band playing that night. With her friends, she is more flexible. She just wants plane tickets."
Now with your newly created customer avatar, it becomes quite clear what your ideal customer really desires.
So what does she want?
1. She wants to save time booking her holiday
2. She wants to book everything from start to the end
3. She also wants flexibility in her trips if she ever needs it.
That means your sales messages or sales copy MUST address these 3 wants.
If not, that group of ideal customers you want will just zone out and go elsewhere.
Creating A Client Avatar For A Saas Company
So quite recently we had a client commission us to do up an email marketing campaign for their marketing automation software (basically an email service platform with custom content).
So we got to work.
And the very first thing we did to create the customer avatar.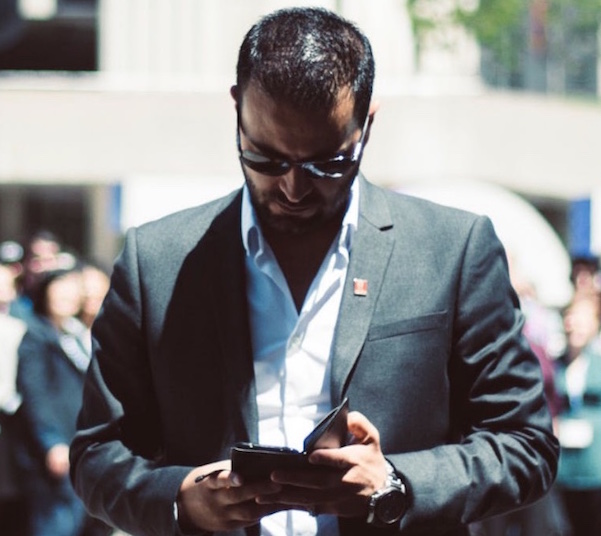 "This is John.
He is the owner of a business that grosses between $300k to $1mil a year. He runs the business mainly and has 3 employees under him handling logistics and sales.
Most of the deals he does are partnerships with other businesses and from word of mouth. He knows the existence of social media, his business has a Facebook page but he doesn't know much about lead generation other than occasionally promoting his business on Facebook ads and Google Adwords only because his competitors and friends are doing it.
He has no idea about nurturing and converting his traffic by means of building an email list. He has no idea that an email list is a gold mine.
He runs a tough schedule daily, how could he not? He has to pay his employees around $200k a year while supporting his 2 children and his wife. That means he will need to keep getting business in…focusing on what he knows; direct sales and partnerships where he has to be physically present. He is more of a salesman than a business owner. He doesn't have much time in a day itself.
He has attended tons of talks and seminars but the courses only touch on the superficial aspects of digital marketing, worse of all he has to set everything up himself. He has to learn and implement it on his own, with no guarantees on the end result and if anything goes wrong, he won't know how to troubleshoot.
He does have a marketing budget, but it is limited and it has to show an ROI. There are so many options around, he doesn't have the time to experiment around. The last time a hot lead came to him was through a referral, but those are few and far between, he can't rely on those as a steady pipeline."
So if you are to sell to John, your target customer, what must you address?
What does he want?
1. His wants an ROI on any marketing investment he spends on.
2. He requires a turn-key solution, plug-and-play. He has no time to learn or set-up any system.
3. He wants examples to show him the solution works on various and diverse industries.
4. He doesn't need to sacrifice any more time from his day to manage the solution. He wants it to work passively in the background.
5. He desires hot qualified leads, so he can close the sale directly and not spend time convincing prospects to buy.
That means for an effective sales message to be crafted, the copywriter must address these 5 key points.
That is the power of a customer avatar.
It gives you a roadmap to your customers' desires.