Hiring A Copywriter? 6 Questions You Must Absolutely Ask Them!
January 20, 2019 | Sean Foo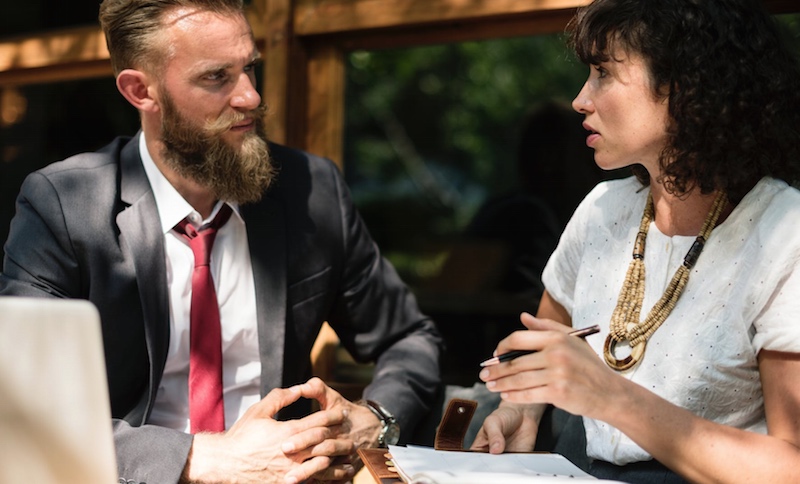 You have an awesome product, you have a great design team and now you are looking to hire a copywriter to craft content and stories that not only captivate your readers but also lead to conversions and sales.
But it is rather confusing on how to quickly identify the best copywriters out there, the ones that not only have an understanding of your business but with the ability to deliver real business results.
 
Well, you can attempt the trial and error method, but who wants to waste hours and possibly even thousands of dollars to find the best copywriters out there right?
 
The right question to keep in mind is 'How do I hire a copywriter that delivers fantastic results, protects my brand and delivers on time?'
 
At SpeechSilver, we have handled tons of clients, both in Singapore and abroad and at least 10% of our work is what I call 'copywriting clean-up jobs'.
 
Basically, that meant that a brand or a company have hired the wrong copywriter, wasted thousands of dollars and are now facing real business consequences:
 
– Marketing funnels that don't convert subscribers into customers
 
– Facebook ads and landing pages that don't capture qualified leads
 
– Content articles that don't add value to their readers
 
– A negative brand perception from their customers (if their content isn't of quality, maybe their products are just as bad)
 
– Wasted time, launch delays.
 
I could go on and list ten more reasons but you get the idea. Hiring a poor copywriter has serious business consequences that you can't afford whether you're a startup or a big brand.
 
You Need A Process To Weed Out The Wannabes From The Professionals
 
You need to dig deeper and not be satisfied with just superficial answers such as:
 
'Yes, I can help you get leads and clients'
 
'I can write for you a well-researched 1,000-word article for $XXX.'
 
If you are serious about hiring professional copywriters who can fully understand your business and put a powerful marketing spin on it, you will need to have a proven process to find the ones who can deliver results.
 
In this article, we will cover the 7 most important questions to help you hire awesome kick-ass copywriters that deserve your business.
 
The 7 Essential Questions To Ask To Hire The Best – And Not Get Fleeced!
 
1. What Is Your Process
 
A good gauge of the experience of your copywriter is if he or she has a well laid out process of how he will take your copywriting project from start to finish.
 
A professional copywriter with years of experience will readily have a structured and concise process outlined for his clients.
 
Understand that while copywriting does need some creativity and language flair, it is both an art and a science and that means there is a structured process of writing it.
 
When clients ask us for our process, we go through our quick 3 step process below:
 
A. We will start off with a Skype call or meeting at our office to understand the scope, expectations and directions of the project and for us to ask any questions needed before giving you a price quote and a project timeline.
 
B. We will then go create a customised questionnaire for you to fill up that contains all the important product, customer and technical information that we will need to craft an effective copy.
 
C. We will begin the content creation and get back to you with the first draft in 5-7 working days depending on the depth of the project scope. Our pricing will cover up to 3 revisions.
 
Now as a client, you will need your copywriter to show a professional sequence of events of what will happen from start to finish of a project when you engage him.
 
If the copywriter can't effectively give you a process that is clear and to the point, it is a red flag that points to two things: either he is inexperienced and you happen to be one of his first few clients or he isn't good in marketing himself.
 
You don't want either situation. After all, if he can't market himself and sell his services easily, what are the chances he can do the same for your business and products?
 
2. Do You Have Samples Of Relevant Work On Hand?
 
There are many different forms of copywriting out there, from email copy to landing page copy to branding copy.
 
It is important to note that the writing style and nature of copy changes from one platform to another.
 
A digital copywriter focused on driving conversions and social shares might not be able to handle copywriting for a brand style guide. The former focuses on capturing attention and driving an immediate response, while the latter requires creativity and the communication of intangible emotions and concepts to the reader.
 
At SpeechSilver, our team is diverse with specialised expertise in each platform and field and we can safely say that the difference between each can be tremendous.
 
When you ask for relevant samples, a well-prepared and credible copywriter will have samples at the ready, eager to show you his previous work and the brands he has worked with.
 
If your prospective copywriter readily points you to his website and shows you work that is relevant to your industry, you are probably talking to the real deal.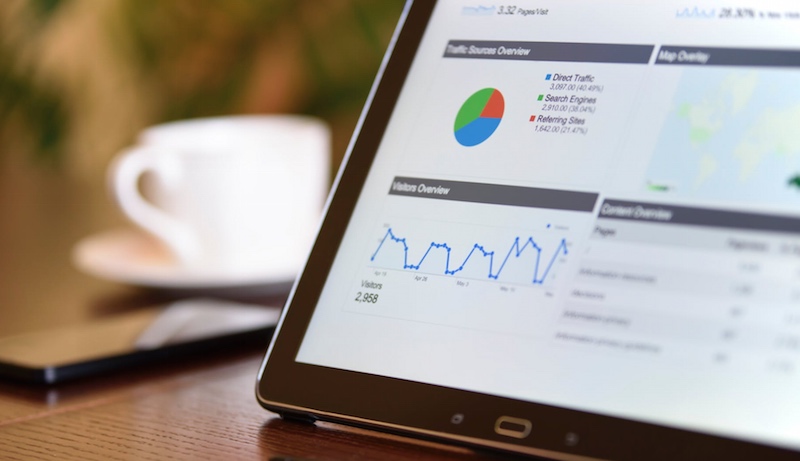 3. What Kind Of Results Has Your Writing Delivered?
Copywriters are hired not to write words onto a piece of paper but to deliver business results.
 
Depending on the project, it could be click-through rates, sales conversions, social shares or blog comments.
 
Maybe you are looking to launch a Facebook Ad campaign and looking for a copywriter to help capture attention for your ad.
 
The results you want to be hearing is click-through rates, engagement and shares (if that is a mechanic of your ad, for example, competitions).
 
Driving traffic to a sales landing page? Your copywriter should be sharing strategies and tactics with an end goal of higher conversions.
 
4. What Is Your Turnaround Time?
 
The first criteria of copywriting is whether it is effective in communicating your product or brand story to your clients and the close second is the amount of time needed to deliver the copywriting.
 
As a business owner, you probably have strict deadlines and have a marketing plan that has to be executed by a specific month, week or even day.
 
Time is money and you are probably juggling your time with different partners, vendors and employees…the last thing you want is your copywriter to deliver his copy late!
 
If your copy isn't delivered on time, not only will you be missing out on opportunities (especially if it is a seasonal promotion), but you will also be incurring costs!
 
You could be losing money for a late delivery!
 
Let's say every week you are closing $10,000 worth of sales online while you are paying your employees $2,000 a week. You expect your new strategies together with your website and copy to close 20% more sales on average.
 
Now if your copywriter delivers the project a week late, you have just lost $2,000 worth of potential sales and an additional $2,000 worth of manpower time as your employees just sit and wait for the copywriting.
 
Without knowing it, a late project has just cost you $4,000!
 
Deadlines are critical and professional copywriters respect that, but always come to a firm agreement regarding the delivery date of your project.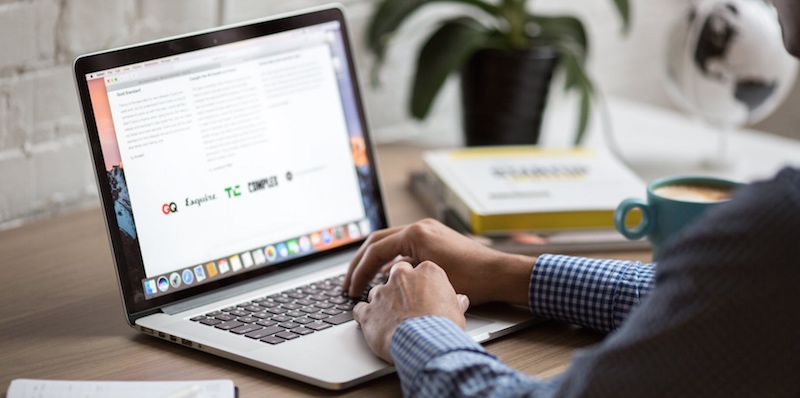 5. How Do You Conduct Your Research?
It may seem that asking this question might come across as rude or questioning the copywriter's ability, but nothing can be further away from the truth!
 
As a client, you need to be sure proper professional care is given to fully understand your industry, customers, product and tone of voice.
 
Each aspect requires adequate research to not only develop a compelling angle that speaks to your customer but also to address any potential objections or advantages your competition has.
 
While a sentence might look like another sentence elsewhere, the amount and quality of research could differ tremendously.
 
Opening an e-commerce store? Your copywriter should take you through his process of how he finds the relevant keywords on SEO & aspects of his competitor analysis to help make your marketing message stand out.
 
Looking to launch a series of authority thought leadership content on your business's blog and promoting it on Facebook? Your copywriter should take you through his research on evergreen and trending topics using tools such as BuzzSumo and his metrics for determining the importance of the content (eg. social shares on Twitter).
 
This is not asking you to poke your nose into every little detail though! All you need to know is his research methodology and why he is doing what he is doing.
 
6. Which Industries Are You Specialised In?
 
Most great copywriters choose to focus on a few industries and concentrate on increasing their depth of knowledge in those fields.
 
While it is true that a copywriter can easily learn how to move his copywriting through different medium and platforms such as web copy to print brochure and Facebook ads…
 
It will be quite an impossible challenge for him to be a master in many different industries.
 
Every industry has a different customer persona and selling them requires not only a whole depth of knowledge and experience but also the ability to craft a different tone of voice with an appreciation for the different approaches and angles.
 
Selling the latest Korean beauty cream to office ladies will require a whole different approach versus selling upscale winter holiday homes to rich businessmen and celebrities.
 
Sure, you can definitely hire a generalist and there is nothing wrong with that. But if quality is your end goal and your results driven, a specialist is the way to go.
 
A big caveat though: hiring specialists will cost more, significantly more, but if you are looking for quality copywriting that delivers, the initial investment will be more than worth it!
 
Conclusion
 
As with most service providers, I have always found it better to hire specialists with experience that provides a higher level of skill than to hire multiple amateurs.
 
In the long run, quality will always trump quantity and in the world of results and digital marketing, you want a return on your copywriting investment.
 
So before you decide to hire any copywriting agency, freelancer or a full-time employee, save this page, open it and ask them these 6 questions.
 
Your business will thank you for it!