How To Write A Call To Action That Converts Attention & Closes Sales – The Guide
January 25, 2019 | Sean Foo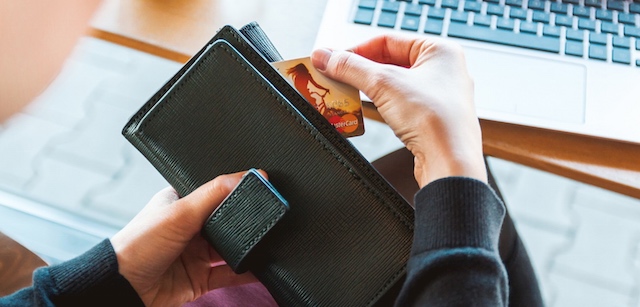 The end goal of every marketing campaign, landing page or sales copywriting is conversions, plain and simple.
And depending on your end goals, conversions could mean the prospect leaving their email details to build your subscriber list.
It could mean a sign-up trial for your new Saas product or a direct sale online through your e-commerce store.
The point at whether your prospect and reader becomes a conversion or leaves your website is determined by your Call To Action and how compelling it is.
Now you might be wondering…'but isn't a call to action just a nice fancy button asking the reader to buy or sign up now?'
Not exactly, you need to dig deeper than that. You have to create a CTA that not only gives good information, reminds them of the great benefits if they take action but also banishes away any last minute doubts that might linger in their minds.
A Powerful Call To Action Not Only Brings You More Clients…
But Also Better Quality Clients That Pay More And Complain Less!
While getting more paying clients or sign-ups is great, won't it be doubly awesome if these customers are not only a pleasure to deal with but also buy more over a period of time?
A powerful call to action can help reduce the chances of encountering customers who have either misunderstood your product or service promise, allowing you more time to handle happy customers who are sure (or have convinced themselves) your product is the best choice out there!
Whether you are looking to launch your next marketing campaign on Facebook or driving traffic via Adwords to a landing page, this guide will help you double or even triple your conversions in a proven and systematic way.
But First, What Is The Goal & Purpose Of Your Call To Action?
Before we begin crafting that CTA of yours, let's take a step back and clearly define the goal and purpose of your campaign or website.
Is the end goal simply to build an email list by getting your readers to leave an email address?
Or perhaps it is something much bigger: you are looking for a direct sale for your online course through a credit card transaction.
The more commitment and effort that you desire prospect to take will mean the need to develop a more persuasive CTA section.
Getting someone to leave their email in exchange for a free ebook or guide is rather simple and straightforward…
However, getting a prospect to sign up for your paid software with his credit card details will be a much harder affair and will require a very strong call to action.
Let's take a look at VendHq's CTA.
They obviously want paying customers at the end of the day, but right now they are looking to get trial signups and email addresses, so that they could market to them later in the software itself and through follow-up emails.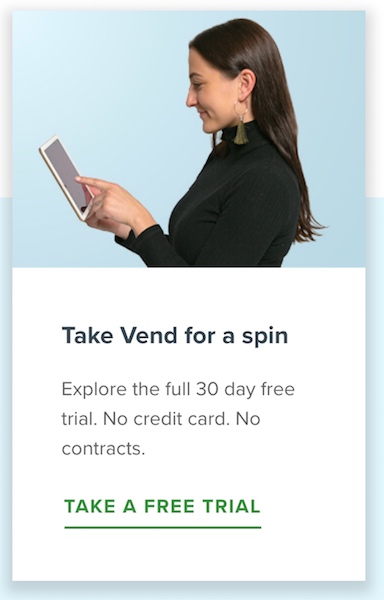 As someone who shops online for productivity software, the top three questions that come to mind when I'm deciding on such a product are:
– Do I get to test it out first?
– Must I commit to a paid contract?
– Will I get to experience everything, or will it just be a basic version?
At the end of the day, the call to action has to address all these concerns and VendHQ does a fantastic job without any fluff.
By letting their customers know they get to experience the full free trial without any contracts or the need for a credit card, they build immediate trust and removes any mental obstacles I might have had to give this a try.
And why not, there is nothing to lose!
Let's look at another example, Russell Brunson's best selling book that is a physical product and gets shipped directly to you.
The book is free BUT the customer has to pay the shipping fee of around $7.95.
Almost immediately, you can tell this call to action is packed with many persuasive elements.
From emphasizing this is a limited time offer, to the price of the book retailing for $19.95 to a reassurance of 'Your information is secure and will not be shared', Russell is trying his best to assure his potential customers that the process is safe.
With persuasive actions like 'Now', 'Yes!' and 'Today', he is maximizing every opportunity he has to ensure maximum conversions from his call to action section.
A call to action is not just another rehash of your product's benefits and features, your reader already knows it.
It is about giving them the final push to take action, it is about leading them down the path of least resistance to take the most important step: to convert.
But before we can develop a winning strategy, we need to understand what motivates action for anyone and everyone.
The Two Biggest Action Triggers
You Must Know
The Fear Of Missing Out (Also known as FOMO)
Everyone wants a good deal, but what they really want is a good deal that is going to expire soon if they don't take action!
When people think they might be losing out on a great opportunity, it is that very fear that will spur them to take action.
You probably have seen it a million times on emails, landing pages and even on Facebook message promotions…
Stuff like "Limited to the first 200 walk-in customers!" or "Enjoy 25% off our annual plan this Christmas only!"
Assuming you have already proven value in the earlier sales copy, it will be hard for your reader not to take action when they have a valuable time-sensitive or limited offer in front of them.
Quickbooks entices their prospects with a huge offer, 50% off and combines it with a FOMO limited time offer that doesn't specify when it will end.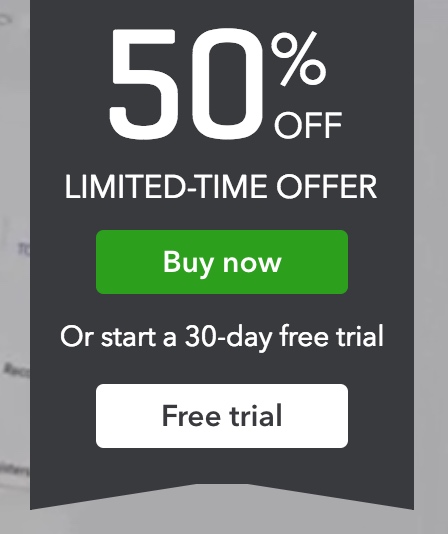 Hope & Change (Even More Effective Than Fear!)
To tap into this emotion, you will have to concisely remind your reader of the problem they are facing and the effects it is having on their lives.
While you might have covered that in the earlier parts of your landing page, you will still need to repeat it in your call to action section.
1. Remind them of the challenge they face
2. Re-emphasise how it is impacting them
3. Show your solution
4. Mention the awesome tangible results waiting for them
Let's say I am selling an email marketing software that helps my clients get more sales and book more meetings.
Following the structure above, writing one isn't that hard at all:
Having Your Emails Ignored Is Costing You Money!

Double Your Response Rate & Start Closing More Sales With Our Platform Today!

Sign-up For A Free Trial. No Credit Card Required!
Now that we have gone through the mindset of how a call to action should be crafted, its time for the big reveal!
The Proven & Time-Tested CTA Formula That Conversion Experts Use.
Whether you are selling a physical product online, an online software platform or even a downloadable ebook, you can maximize the chances of your success of conversion with a well-sequenced call to action.
1. Showcase your biggest benefit (The end goal your customer really desires)
2. Justify with your key features (You need to convince them logically too)
3. Remove any potential objections (Take away any last minute risk)
4. Provide an obvious CTA button & tell them to take action now
HubSpot, the inbound experts, follows this formula to the tee when it comes to their call to action sections.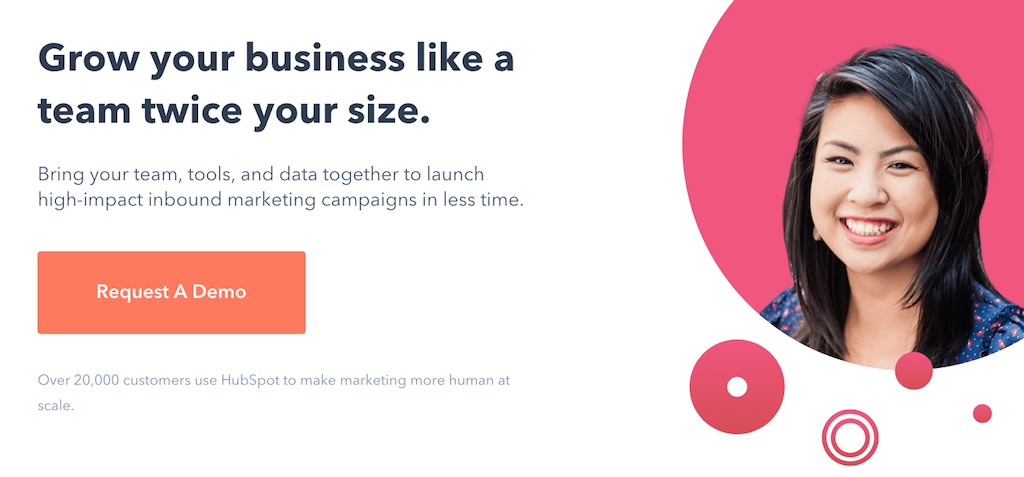 HubSpot clearly understands the end goal of their audience is to grow their businesses but many small businesses face the challenge of a small and limited team compared to big corporations – which is addressed perfectly with their headline of 'Grow your business like a team twice your size.'
They then justify how it happens: by bringing your team, tools and data together.
Now while HubSpot is a giant of a company with tons of credibility, they still understand the need to remove any potential objections and a big one is: how popular is this product?
They address this by showing the number of customers they have, over 20,000! Surely they are all not wrong to choose HubSpot right?
Quickmail also follows this formula for their call to actions.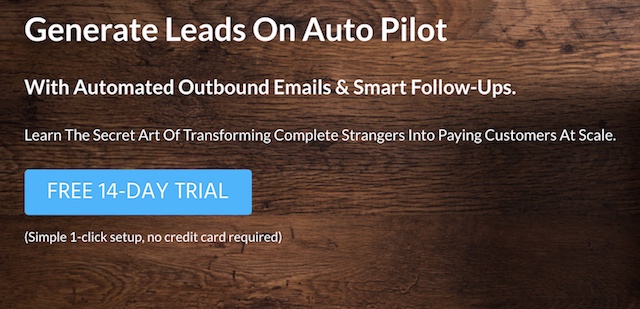 Their headline reminds customers of the end goal of why they are even seeking an email marketing service, it is to generate a consistent pipeline of leads without having to micromanage the process.
They then zoom into two key features that help accomplish that before knocking away the biggest objection their customers face with a free trial – 'Do I get to try the software to see if it really fits my needs first?'
Perhaps The Best CTA In 2017
(made me Sign-up!)
Spotify!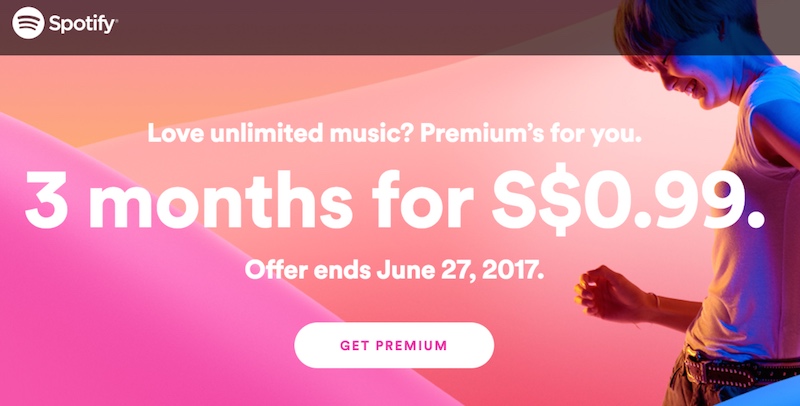 Disclaimer: I don't work for Spotify, they have paid me nothing.
What I absolutely love about Spotify CTA is they absolutely know their audience and hit the nail on the head with this CTA.
The headline "Love Unlimited Music?" sucks in music lovers and speaks to their greatest desire, a non-stop supply of quality music.
Unlike other subscription services, Spotify knows pricing is an important factor and they smash away any doubts about affordability. In fact, by offering 3 months for only S$0.99 they put on the table an incredible offer that is dirt cheap.
To seal the deal, Spotify used the power of FOMO (the fear of missing out) with an exact date when this incredible offer will end.
The end result – an incredible sense of urgency for readers to immediately sign up!
Final Takeaways
Dedicating time and effort to craft your CTA is key to the success of any website or landing page.
By understanding your customers and following a proven formula for your call to action sections, you will optimize your campaign and achieve a much better ROI of your marketing dollars!