The Top Digital Transformation Blogs In Singapore & Beyond (2021 List)
January 29, 2021 | Sean Foo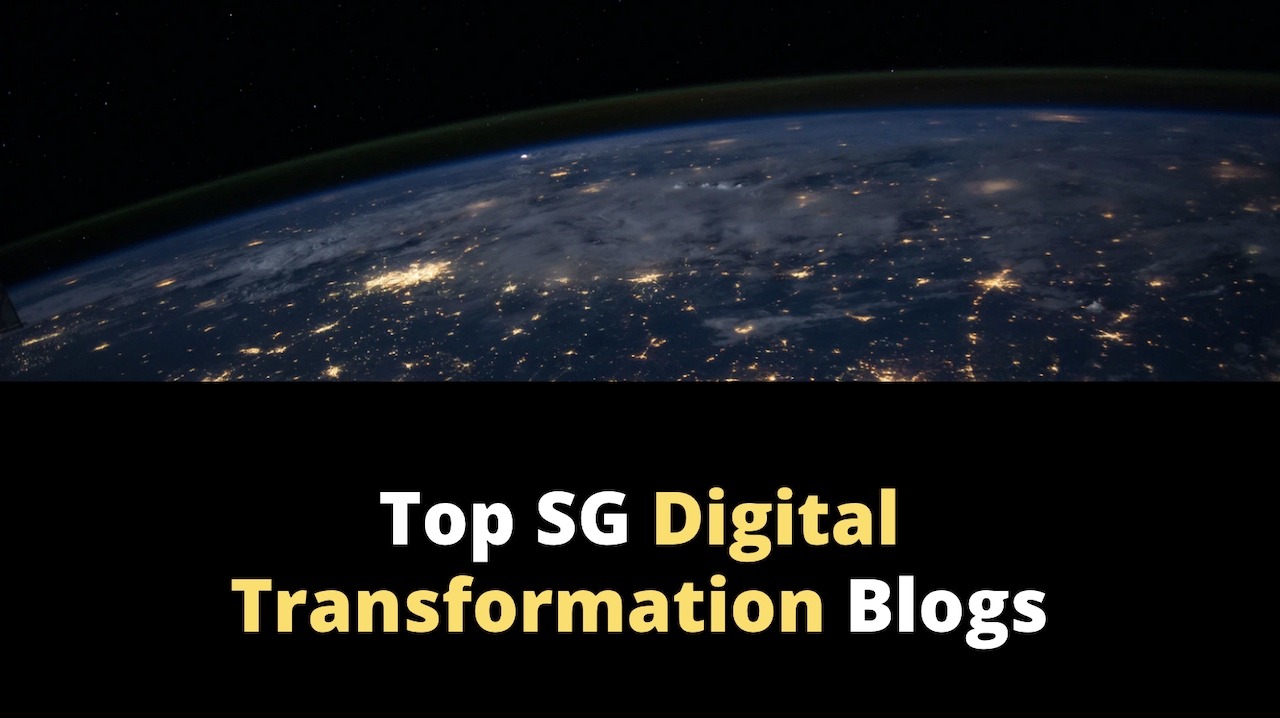 It's no secret that the rise of opportunities (and competition) online has resulted in many enterprises beginning to digitalize their business processes to stay relevant.
However, it is more crucial than ever today to accelerate the adoption of digital solutions, especially amidst the pandemic raging across the globe. 
After all, consumer behavior (including our own) has been transformed drastically from the effects of COVID-19, from the way communication is done to remote working fast becoming the norm.
Businesses will have to adapt by embracing digitalization throughout their organization – from tapping on big data to building online marketing funnels on social media.
Want to learn more about how you can take your business to greater heights in today's digital era? 
Check out our top picks of digital transformation blogs that can equip you with the knowledge to expand, compete, stay relevant to your customers and unlock business growth opportunities.
If you use a smartphone or have wi-fi set up at home, chances are you've heard of Singtel, Singapore's communications giant. 
As a provider of a host of solutions including 5G, data hosting, cloud network infrastructure and analytics, Singtel is a thought leader in driving digital transformation for SMEs.
Through their blog articles, you can educate yourself on topics such as 'how to ensure digital resilience in a hybrid world' and 'how to accelerate your digitalization journey'.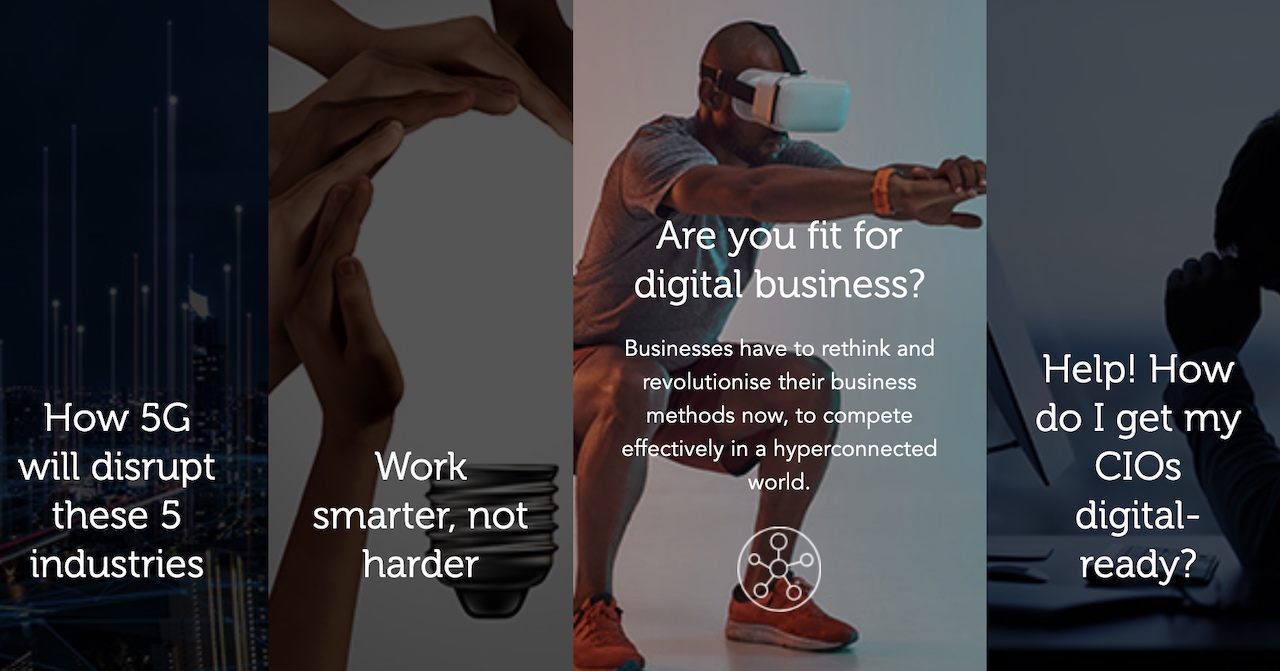 With a goal to help organizations create the change that matters most to them, McKinsey drives transformation and builds businesses by helping them to grow and thrive in the digital space.
Their blog offers digital insights that cover a variety of topics including data, artificial intelligence, new technology and more. 
Be sure to check out their curated article selection on what comes after the 2020 digital dash to better succeed in the new normal.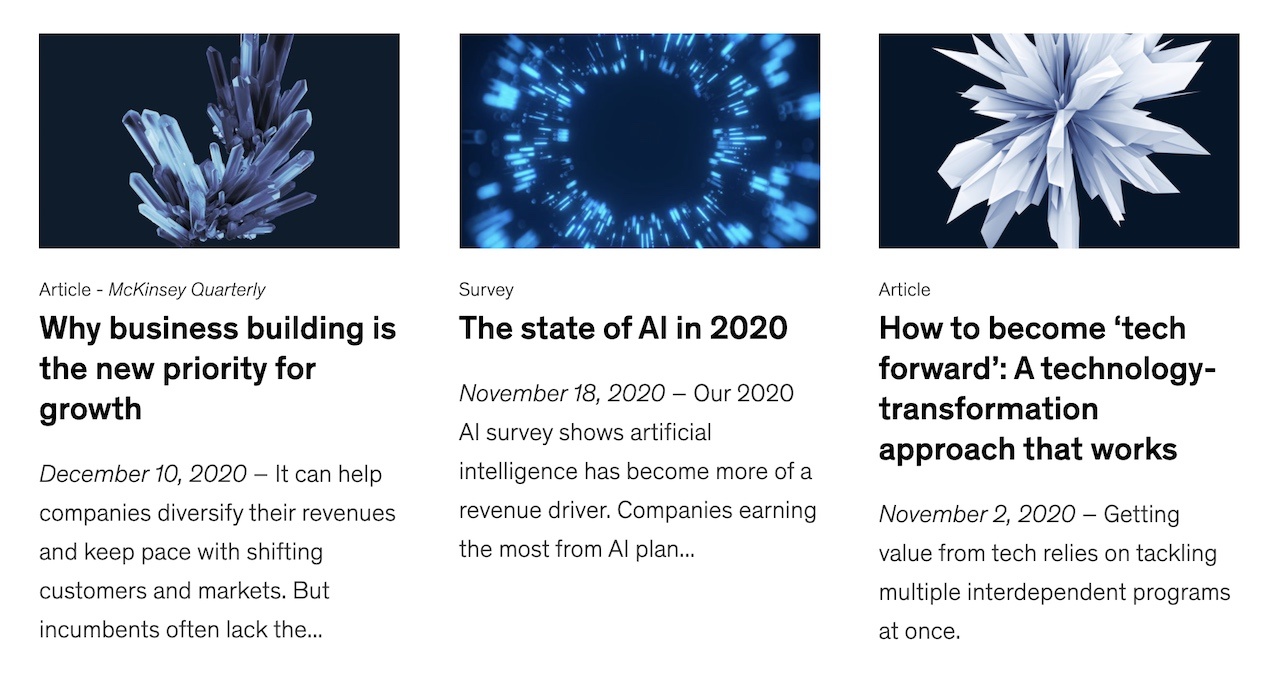 With news, how-tos, features, reviews and videos, CIO's blog is a go-to for enterprise CIOs and business technology executives.
Gain key insights on digital transformation tips for businesses via their articles such as '5 ways to accelerate digital business in 2021′ and get inspired by '4 amazing digital transformation success stories'.
If you're not as familiar, go back to basics and read up on what digital transformation is before you go deeper.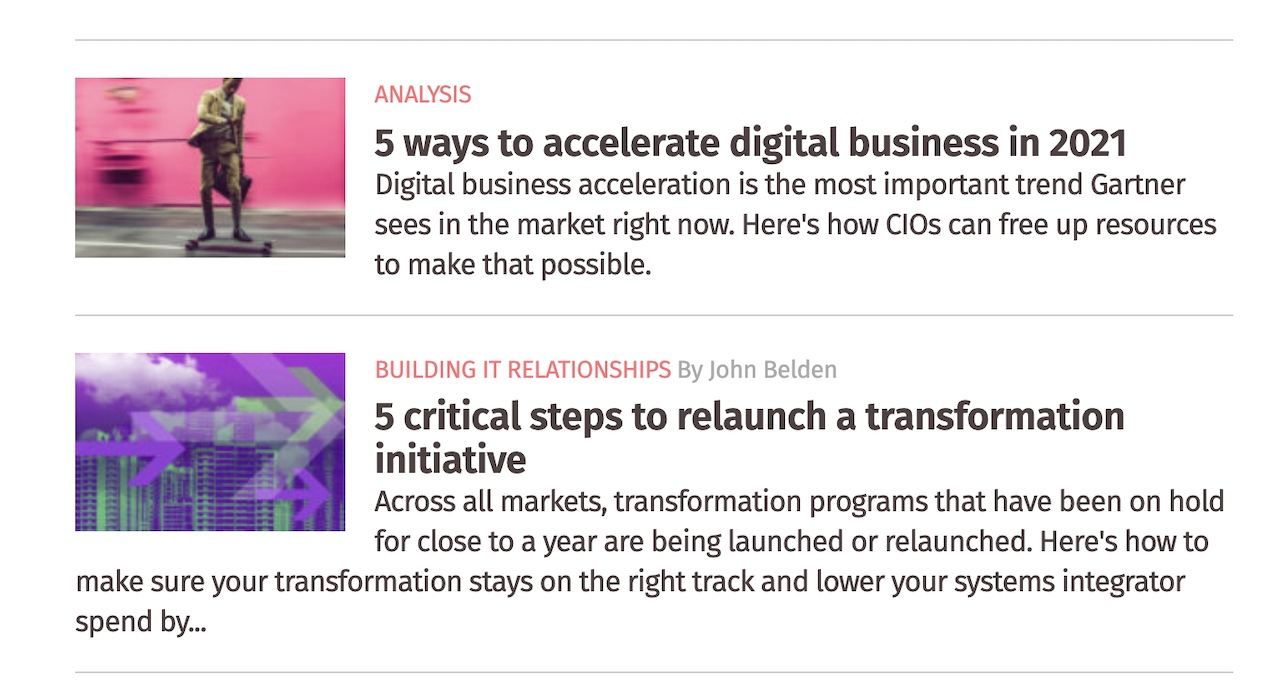 SGInnovate was established to help entrepreneurs who want to build 'technology-intensive' products borne out of scientific research.
By tapping into the full power of Singapore's ecosystem, their Deep Tech Nexus strategy involves adding tangible value to two key areas: Human Capital and Investment Capital.
Their blog tells stories of innovation and enables you to explore interesting topics such as 'the ways to innovate into a responsible and sustainable future' and 'why deep tech matters for the future of food'.
They also have podcasts available on their Spotify page – be sure to check it out if listening is more your style!

As we adapt to the new normal, will movie theatres survive when audiences can stream new releases? 
Explore industry insights like these and more when you read through the articles on Harvard Business Review's tech blog – a blog dedicated to delivering unbiased expert opinions on business growth, digitalization and
Founded in 1994 as a not-for-profit, wholly-owned subsidiary of Harvard University, Harvard Business Review's mission is to improve the practice of management in a changing world. 
Expect to dive into a variety of topics such as 'Disruptive Technologies: Catching The Wave' and 'Rise of the Chief Marketing Technologist'.

Established in 2020, SAP Insights might appear to be the new kid on the block, but there's more than meets the eye. 
SAP Insights operates as a platform for senior executive and organizational leaders to learn about what's coming up next in digital business as well as what to do about it.
Their articles are a mix of data-driven research combined with knowledge from experts and leading thinkers from around the world.
Give yourself a crash course by learning the basics of big data, machine learning and artificial intelligence, or explore trending topics such as 'the future of business travel' and 'how customer experience will evolve'.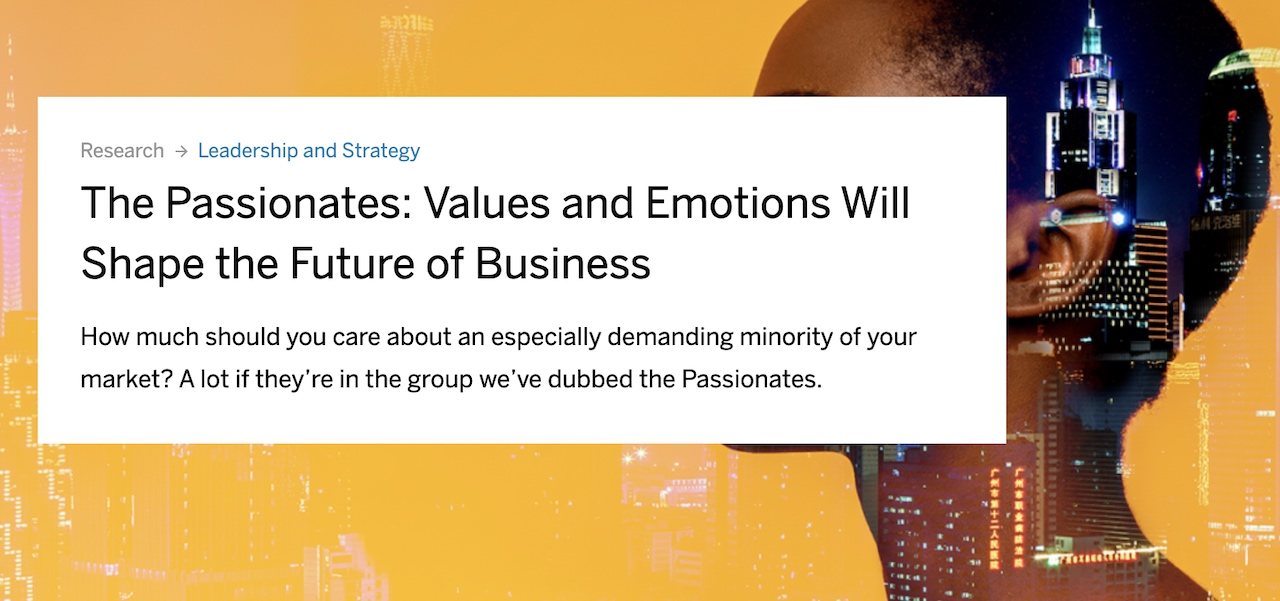 MIT Sloan Management Review's content revolves around how the practice of management is transforming in the digital age. 
Apart from that, they explore trends that shape how organizations operate, create value and compete in a technology-fuelled world.
Through evidence-based analysis and insights into how digitization is changing the ways we work and lead, their articles cover a variety of topics with actionable insights such as 'the new elements of digital transformation' and the 'key principles to govern digital initiatives'.

With leading capabilities in digital, cloud and security, Accenture offers strategy and consulting, interactive, tech and operations services across over 40 industries.
Their blog, Smart Nation Voices, features the latest takes of subject-matter experts on the most pressing issues facing Singapore's business enterprises and economy.
The content is split into four categories: customer experience, digital transformation, future workforce and situational awareness. 
Want insights into how to create a customer-centric experience in your business?
Then read on to discover 'how to design truly human-centered digital services' and 'why e-payments need a people-first approach' in a human crisis.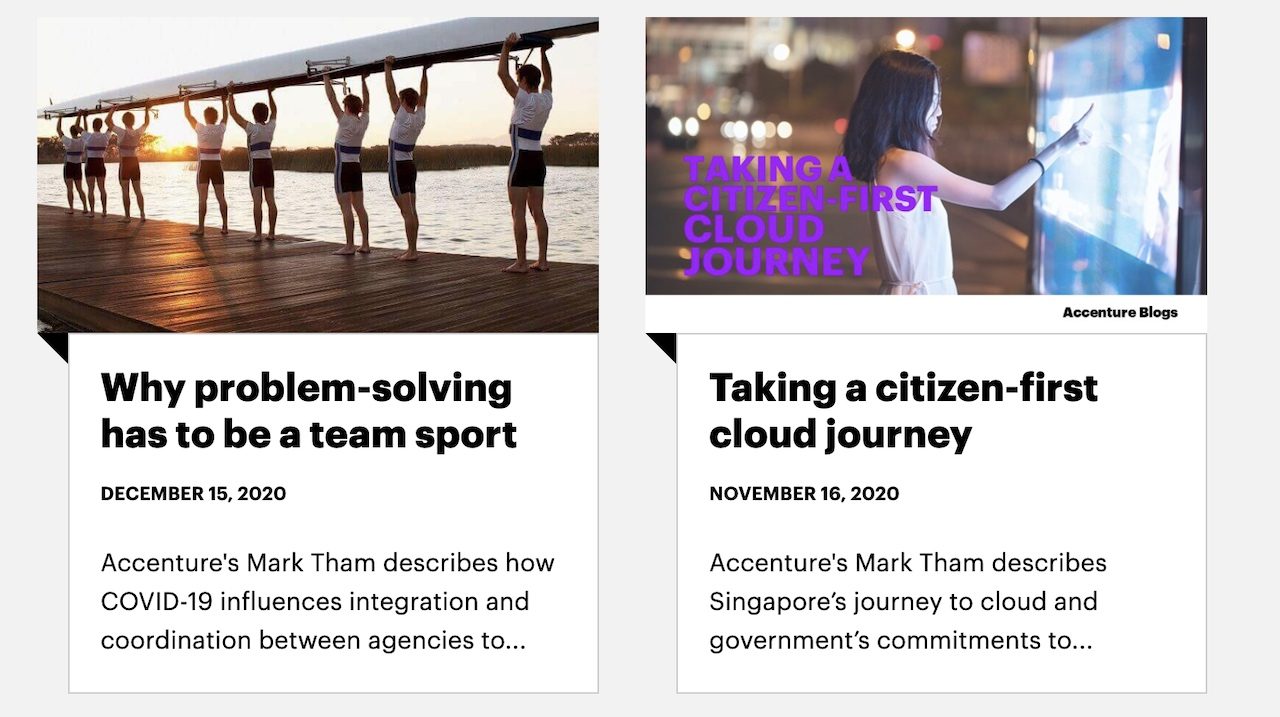 With an affirmation that that digital transformation can unlock human potential and accelerate new and better ways of working, EY believes in utilizing data-led insights, blockchain and AI to enhance the workplace.
And they reflect this belief and thought leadership in their highly-researched blog content.
Discover the latest business trends such as how COVID-19's regulations are making remote working the new norm and how the pandemic might become the catalyst for lasting change in the digital world.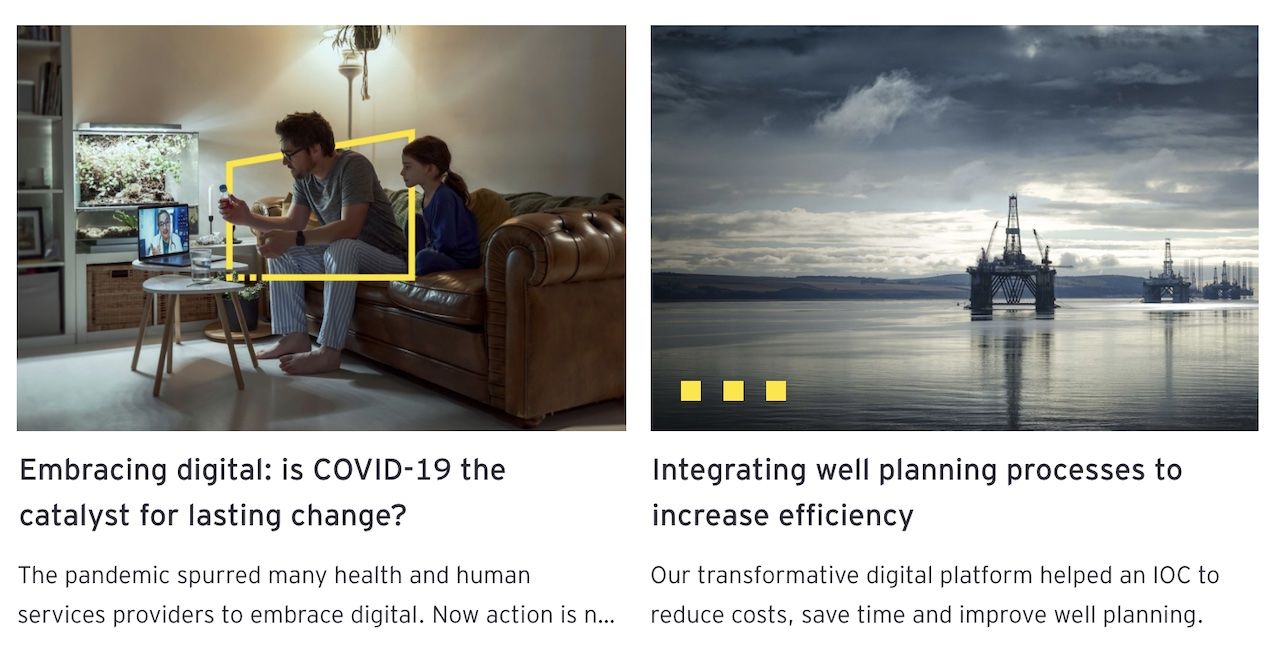 EDB's mission is to create sustainable economic growth with vibrant opportunities and good job opportunities for enterprises and businesses in Singapore. 
Apart from assisting with investments, they also engage Singapore's existing base of companies to transform their operations and boost productivity.
Through their blog, they explore why Singapore is one of the world's most innovative cities and shares their insights on business trends & opportunities across South-East Asia.
Discover how businesses in Singapore have transformed for 2021 and how businesses can keep up with consumers in South-East Asia and continue to ride shifting consumption trends.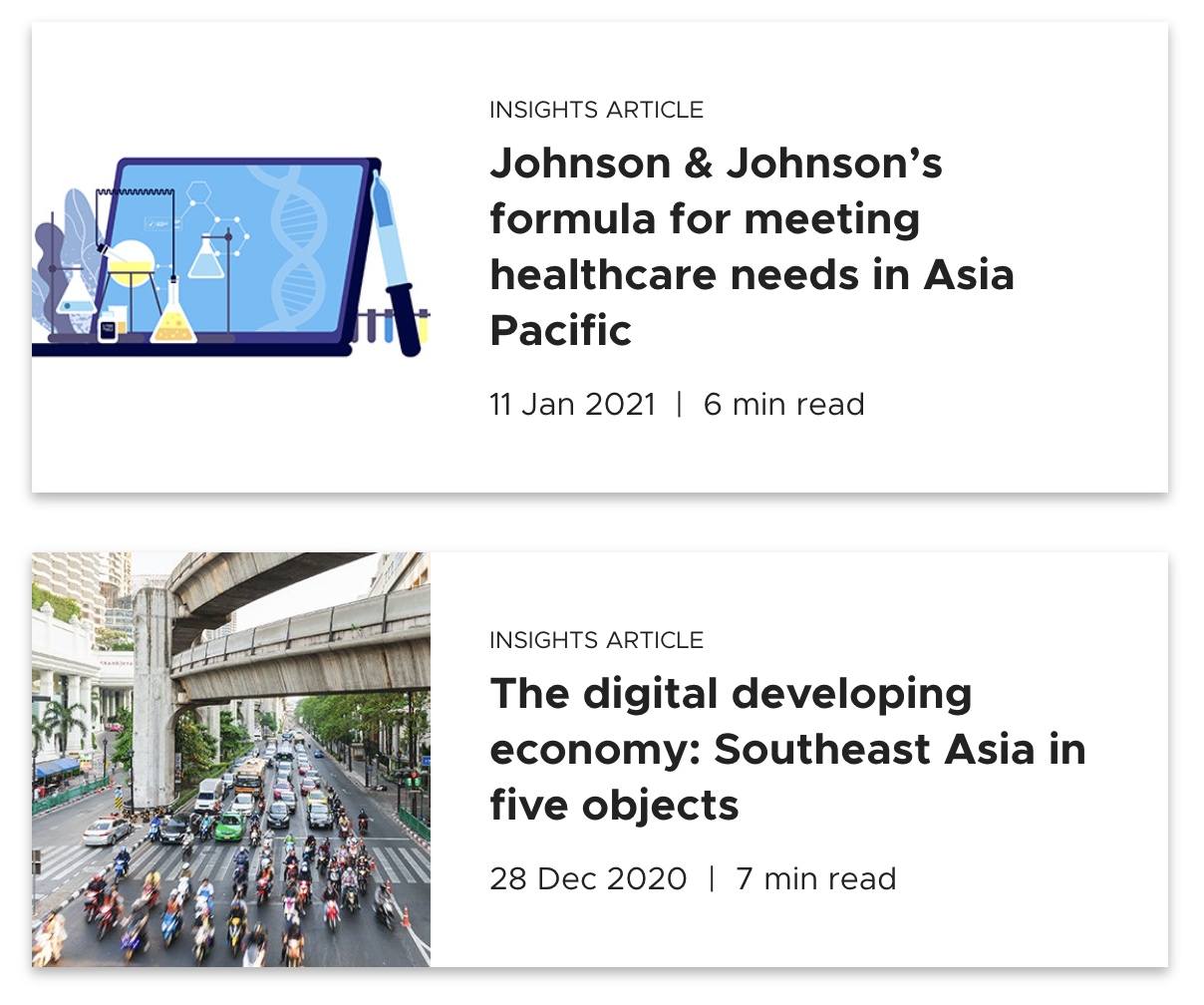 Founded in 1984, Cisco develops, manufactures and sells software, networking hardware, telecommunications equipment and other tech services and products.
A key part of its DNA is establishing long-lasting customer partnerships and working to provide solutions that address their customers' needs – and this is showcased by the depth of research and insights shared on their blog.
Be sure to explore insightful topics such as 'building a global community of innovators', 'the current state of technology financing' and 'how to regain control of your digital experience'.

Wipro Digital is a digital transformation agency that helps enterprises go digital from scratch, creating solutions that include strategy, customer journey engineering and technology.
With insight articles and digital transformation case studies, their blog offers a treasure trove of information for anyone looking to learn more about digital transformation and tech.
Be sure to check out some of their insights such as 'transforming the technology operating model' and 'how to accelerate the enterprise cloud journey for your organization'.

Embark On Your Digital Transformation Today
As competition increases and disruptors arise across industries, businesses will have to embrace digital transformation in order to grow.
We hope that the above collection of blogs will help you kick-start your digitalization journey to help your organization innovate better and compete harder.
Did we miss out on any good digital transformation blogs? 
Drop me an email at sean@speechsilver.com and we'll include it on this list.
And if you're looking to create your own tech content for your brand, contact us here and we'll get in touch!