The Top 16 Personal Finance Blogs In Singapore (2021 Updated List)
December 31, 2020 | Sean Foo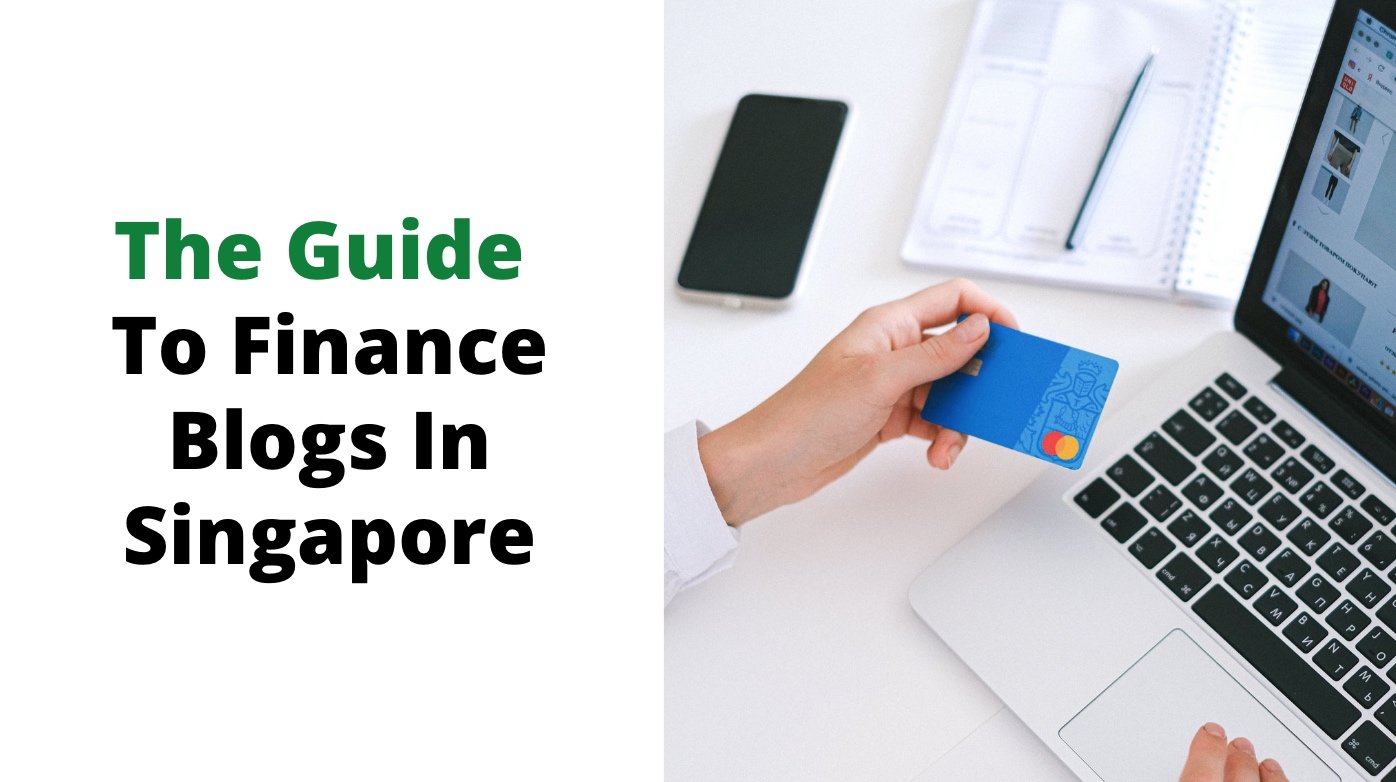 Year after year, Singapore has always made the cut for being one of the most expensive countries to live in. 
With the increasing standard of living, many locals are finding it more challenging to save for retirement, make investments, and allocate their CPF, especially if you don't even know where to begin. 
To boost your financial literacy, we'll take you through the top personal finance blogs in the country that will leave you equipped with the knowledge you need to live your best life financially. 
Our List of Singapore's Top Personal Finance Blogs & Websites
Established in 2016, Seedly started as a personal finance tracking app to help Singaporeans make smarter financial decisions by tracking their progress and managing their money.
Today, they are best known for their blog content that tackles a range of topics like saving and spending, trading, as well as property. 
Over the years, their blog has gained more traction among readers as they have a strong focus on finance tips in the Singaporean context such as BTO & Housing, which is incredibly useful for their local audiences. 
The blog has become so successful that it was acquired by ShopBack in 2018 to help tap into their established millennial audience before being resold to the Hong-Kong based CompareGroupAsia in 2020.
If you're keen on investing, they have multiple resources for beginners from insurance for undergraduates to fully insuring your child with child insurance.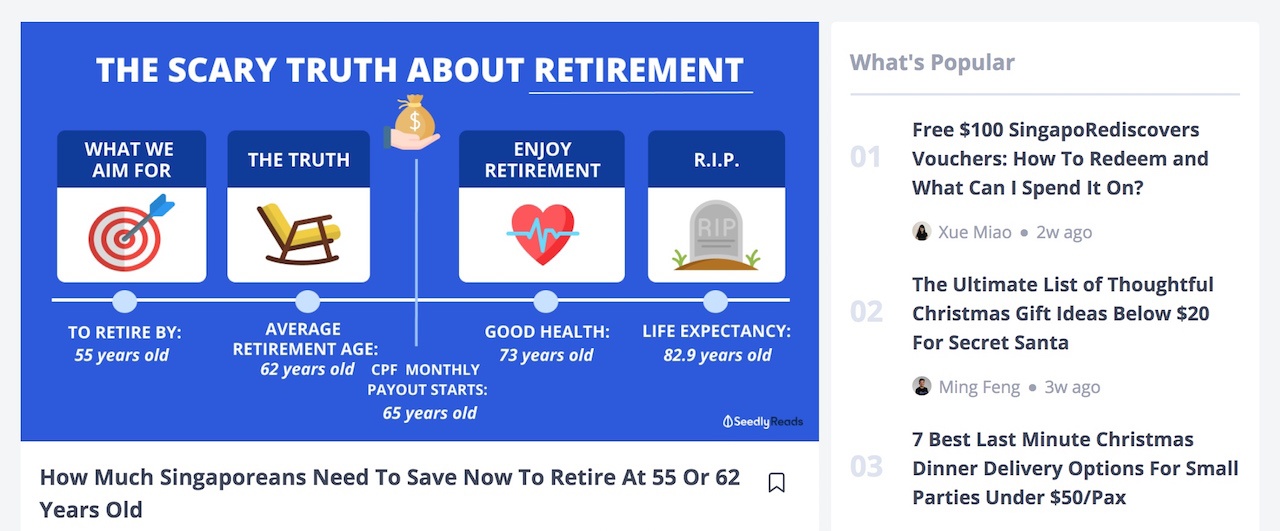 Think of it as one of those websites that compares the cheapest flights and hotel stays when you're going on vacation.
Except, it's a personal finance portal that allows you to compare loans, insurance, and credit cards—that is one of Moneysmart's most unique features. 
Having been around for many years, MoneySmart has established themselves as one of the leaders in Singapore's personal finance industry – and they accomplish this through their personal finance blog content.
Even back in 2015, they garnered an average of 1.5 million page views every month, which is an extraordinary figure even on a global scale!
While they primarily provide information on loans, insurance, and credit card comparisons, they also have resources on why it's important to build investment habits and ways to reduce your personal income tax. 

If you've ever searched for finance articles on Google in Singapore, you've probably already come across DollarsAndSense. 
Despite having a much smaller team compared to their counterparts in the field, they are one of the go-to sites for financial information. The blog features multiple resources for readers from topics like Business, Trading, Investing, Savings & Spendings, Property and Insurance. 
By avoiding technical jargons and concepts, people with little to no knowledge on all things finance can easily digest bite-sized and quality content, and get their financial journey up and running. 
The company has been on a growth trajectory and aims to provide better all-round advice with their acquisition of FundMyLife, an Insurtech company in 2019.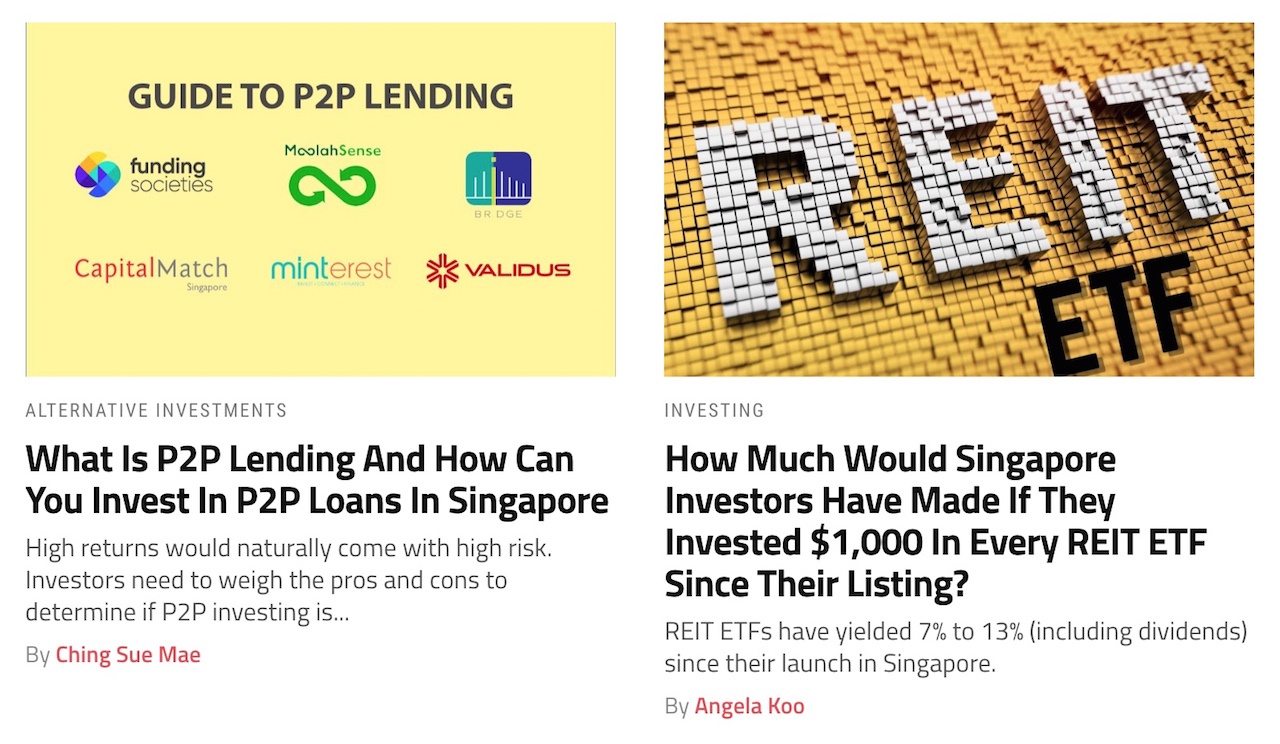 To reach a wider audience, corporate banks in the country have also tapped into finance content marketing – one great example is DBS bank.
As their Head of Group Strategic Marketing and Communications, Karen Ngui highlights "Delivering relevant and meaningful content has never been more important. For DBS, this means building ecosystems and partnerships that can bring us closer to where consumers are."
The DBS Nav Planner is not just an effective personal finance tool that can help users keep track of their finances, it is a content resource hub that helps educate readers and young adults on how to build wealth.
Clearly inspired by the word "navigate", this newly-launched tool can help you focus on cutting your expenses, taking stock of your finances and keeping tabs on all of your investments. 
On top of that, you can also build your emergency savings and retirement fund all on the same platform.
Besides helping you manage your expenses, their blog also touches on trending topics like how to improve your credit score and how to grow your money.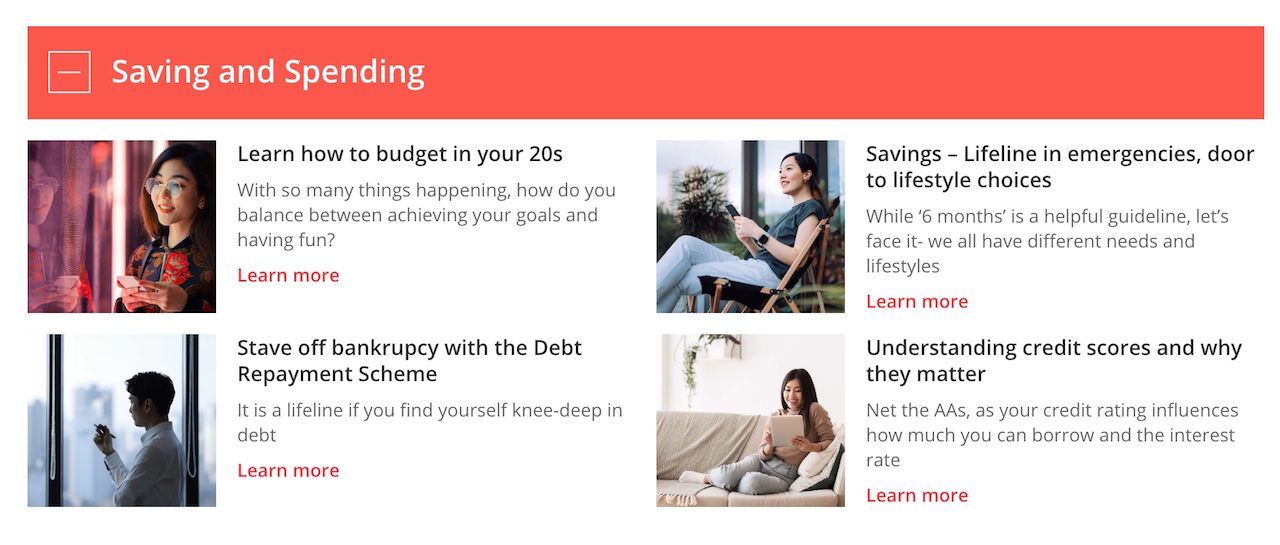 Having established themselves under the wings of Asia's leading fintech company CompareAsiaGroup, SingSaver has grown to become a leading platform in providing users with the best credit card and personal loan comparisons.
Through their personal finance blog, they provide readers with valuable information needed to make the right financial decisions. 
Readers can gain insights on credit cards, personal loans, investments, and even different promotions that can save you a good amount of money. 
SingSaver is also on top of the latest lifestyle happenings, so be sure to read up on how to spend your SingapoRediscover Vouchers and updates on the Sentosa's entrance fees and parking rates.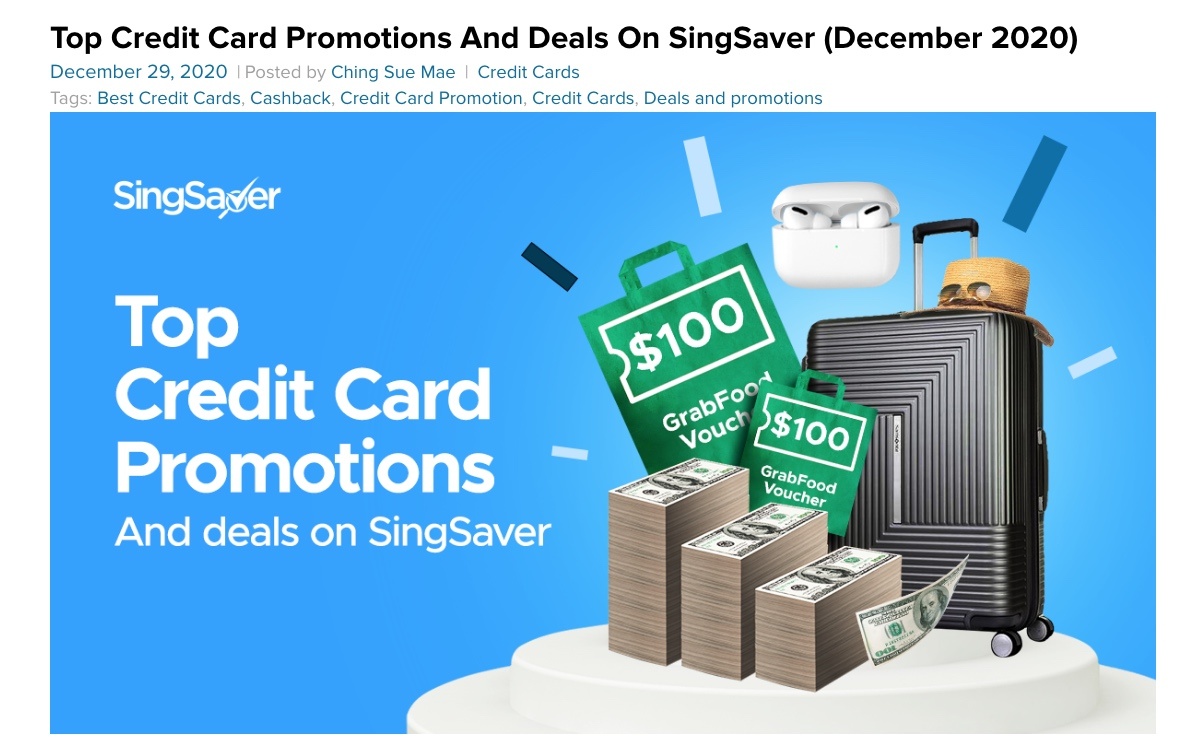 If you're a confused millennial that doesn't have the slightest clue on money matters, The Simple Sum is your one-stop-shop to improving your financial literacy.
Formerly known as Asia Finance, the guys at The Simple Sum break down complex financial concepts using simple words and accompanying graphics. 
By effectively communicating lessons on personal finance in an impressive and straightforward manner, readers can easily gain more knowledge on how to take control of their finances with ease. 
To get you started, they have plenty of relatable articles that tackle all sorts of millennial problems from things to consider before moving out to effective budgeting for the lazy.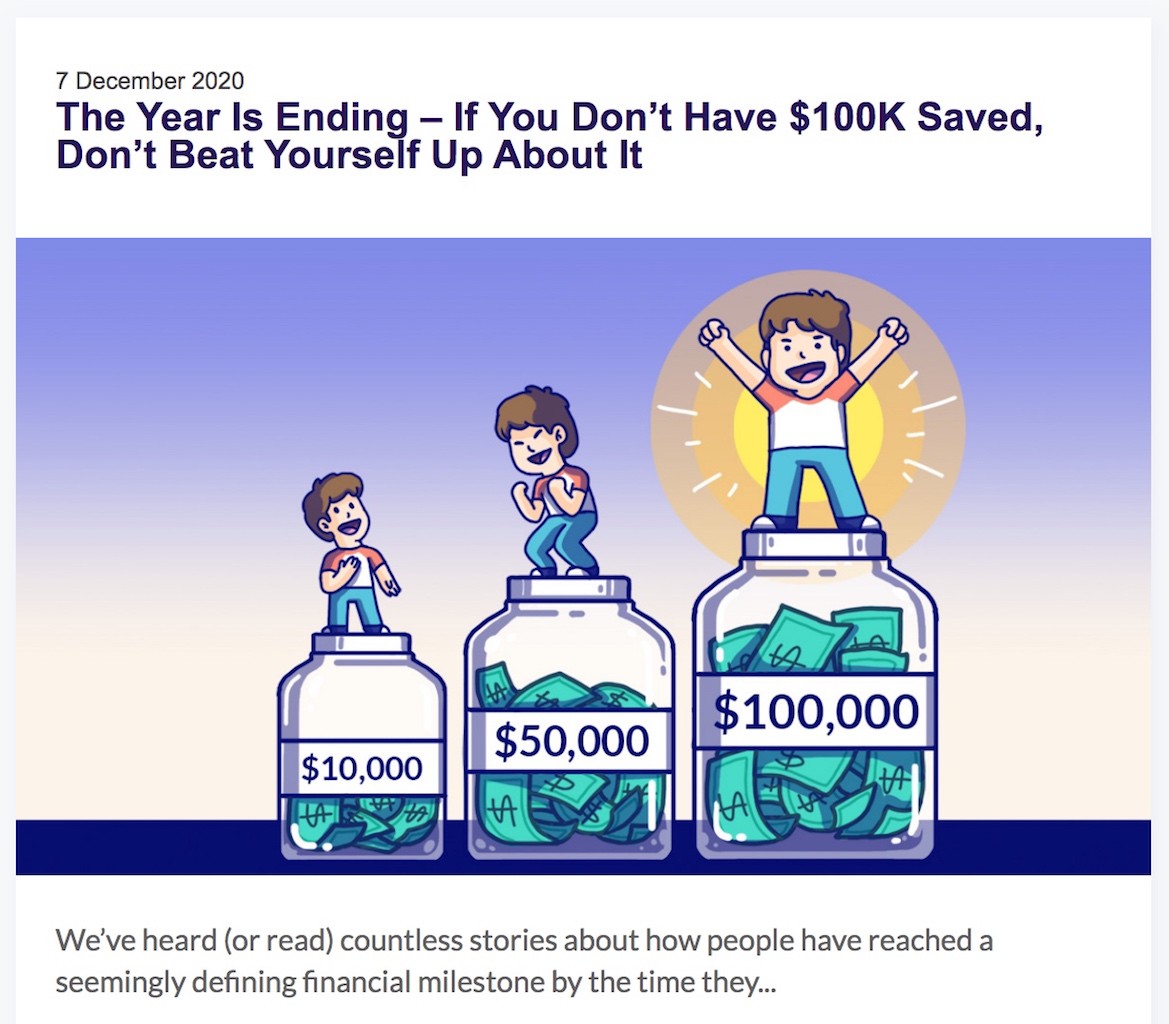 When your monthly paycheck finally comes in, many of us don't pay too much attention to our CPF.
But did you know that planning your CPF savings is actually essential to a comfortable retirement? 
BeReadyWithCPF is an initiative launched by the CPF Board to help members understand the different aspects of their savings from their first day of work to their golden years.
Apart from being a tool to plan your CPF savings, members can find videos, infographics and articles on how to get themselves up to speed on everything they need to know. 
You can check out one of their articles on how to make your CPF work harder for you to optimise your savings early in order to leverage its benefits for your retirement. 
But that's not all, be sure to utilise their handy tools to calculate how much you must save to get the monthly payouts you desire.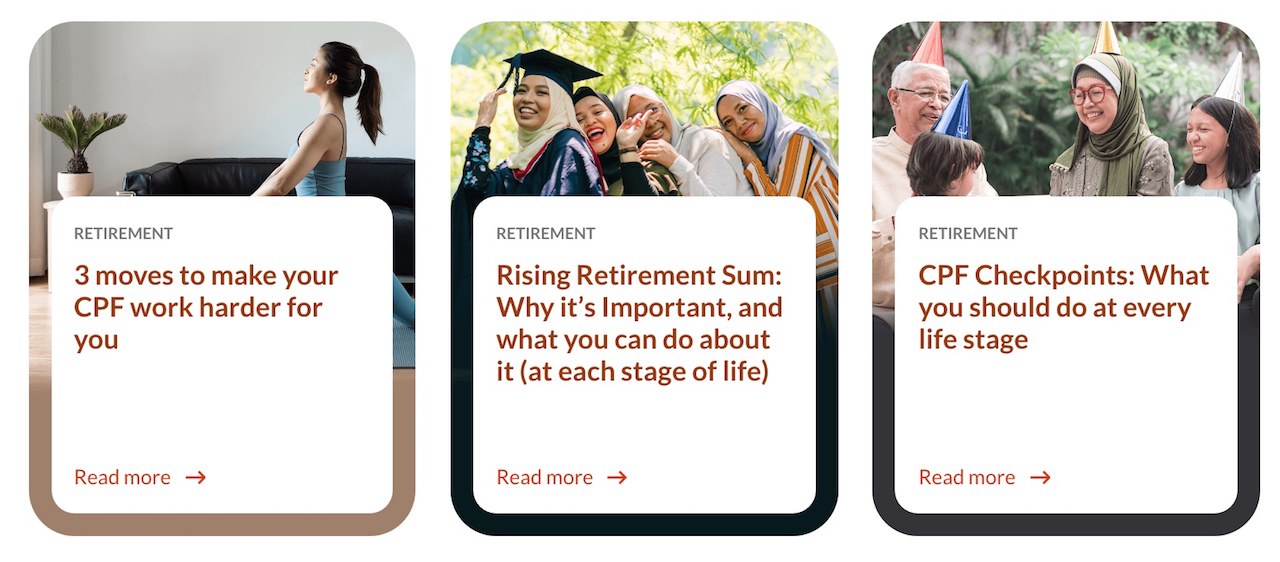 Previously known as BigfatPurse, Dr Wealth focuses on providing investment education to encourage ordinary Singaporeans to kick start their investment journey. 
Through these curated courses run by actual investors in the industry, their goal is to equip people with sufficient knowledge and the right skills in order to invest on their own. 
In addition to their investment courses, they also have a wealth of articles on their blog that focuses on personal finance and investment strategies. 
To start, read up on the basics you need to know before embarking on an investment course.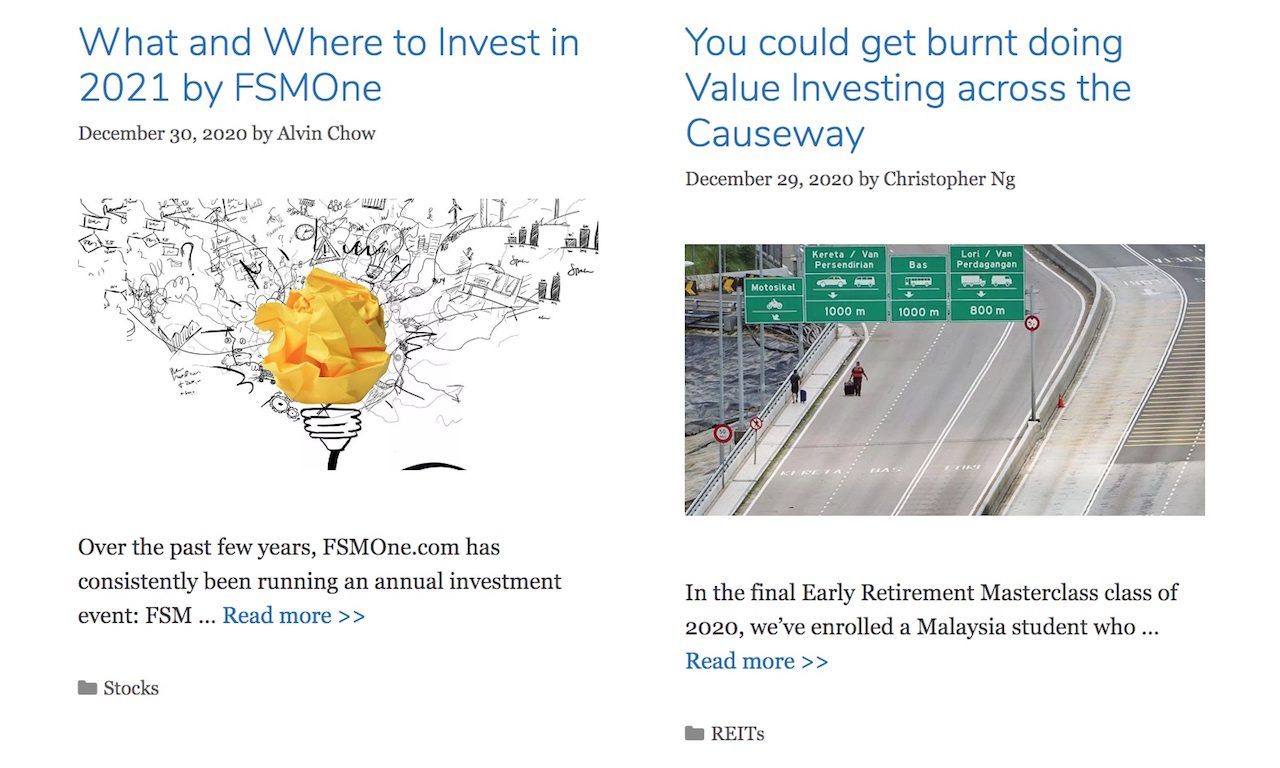 If you ever end up on this website, you might not take them for a finance blog at first glance.
In contrast with regular blogs, The Woke Salaryman puts their own spin on financial content by turning strings of words into informative and digestible comic strips. 
These simple yet interesting graphics gives readers the perfect visual representation of certain financial problems you might face along the road and how to deal with them. 
For those going through their quarter-life crisis, here's their content on changing careers in your 30s and the problem with playing it too safe with your money in your 20s. 
If you prefer to swipe and binge through their comics, you can do so at their Instagram page too!

Looking for financial resources on international markets and investing in stocks? The Fifth Person is the right place to be. 
Through the years, their team has committed to helping people achieve financial independence through financial literacy and sound investment knowledge, which ultimately leads to better lives for them and their loved ones. 
Their blog covers various personal finance and investing topics, with a strong emphasis on stocks and real estate investment trusts (REITs). 
In 2018, The Fifth Person team won their second SGX Orb Award for Best Independent Investment Website, simply reiterating their well-deserved position in the industry.
Looking to start your investment journey? Allow them to fill you in on how to build that 6-figure investment portfolio you've always wanted.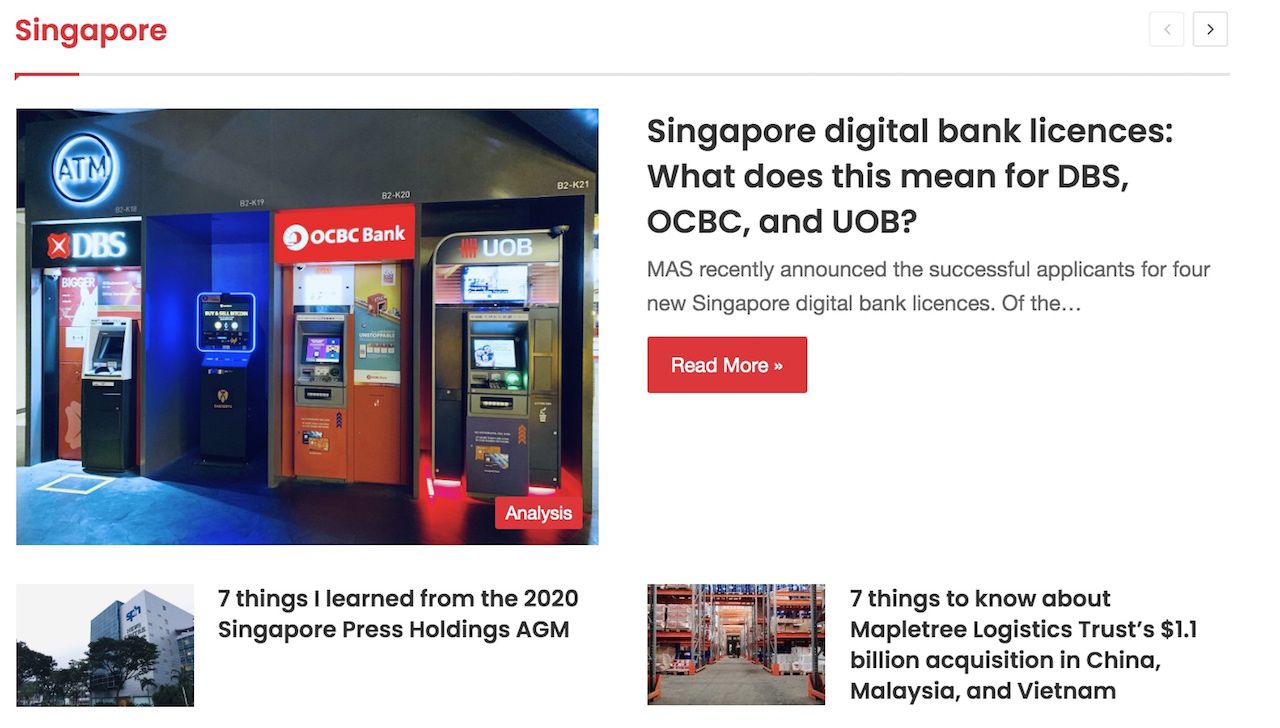 Endowus is a Singapore-based financial technology company that allows Singaporeans to invest funds from their cash savings, CPF, and Supplementary Retirement Scheme (SRS) money. 
From there, they will curate your investment portfolio at the lowest cost possible, allowing you to spread your capital across more than one investment category. 
With a strong focus on all things investment, Endowus's blog provides financial news and advice on their blog like ethical investments you can partake in as well as investing tips that all beginners should know.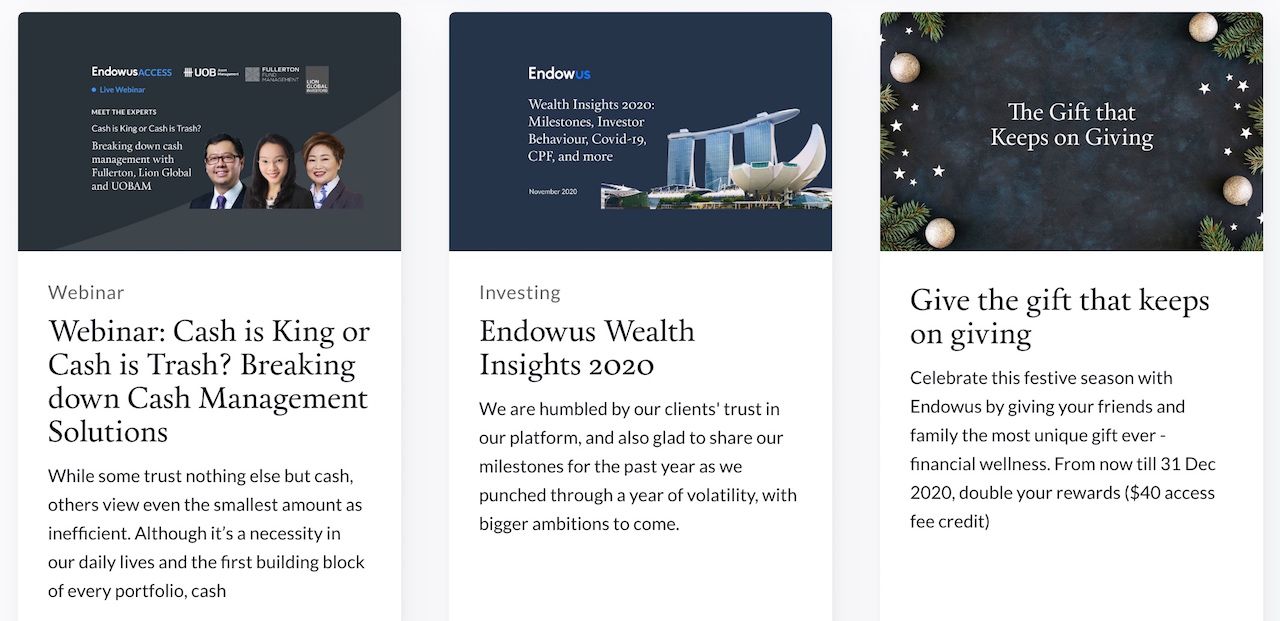 Run by one of Singapore's most popular financial bloggers Dawn Cher, it's no question how SG Budget Babe has become a familiar name in the game. 
Dawn's area of expertise lies in simplifying complicated financial concepts into easily digested messages for her readers.
Since she still works a 9-to-5 job, Dawn also incorporates unique relatable content on her blog, keeping her articles informative and personal at the same time. 
If you want to achieve financial freedom in your life, head over to her blog and read Dawn's article on how to achieve financial independence.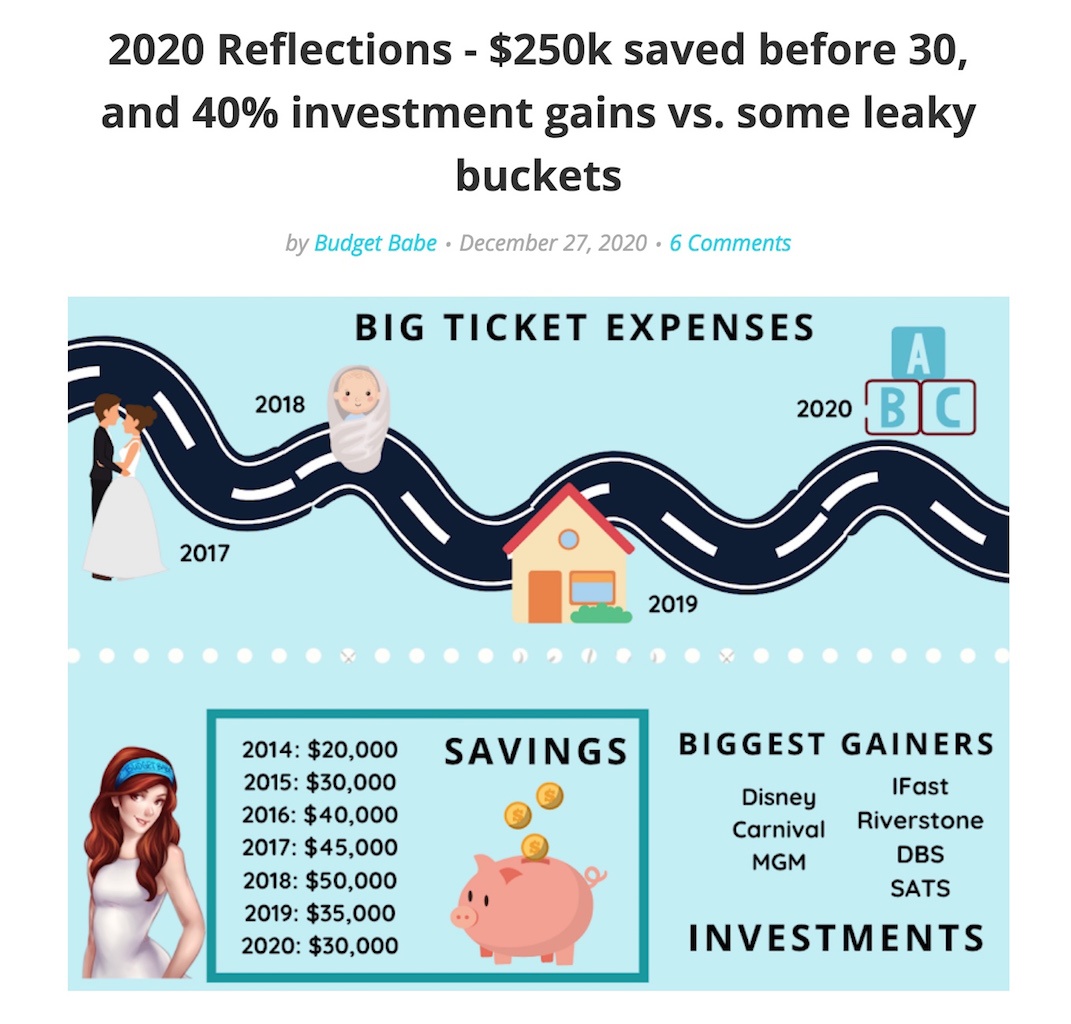 Established way back in 2003, MoneySense is Singapore's national financial education programme. 
This scheme was launched by the government with the aim of teaching Singaporeans how to make wiser financial choices. 
Apart from their programme, their blog also features a comprehensive library of resources filled with articles on setting financial goals and understanding bank accounts, that can enrich both beginners who are just starting out to pros who want to upgrade their financial knowledge.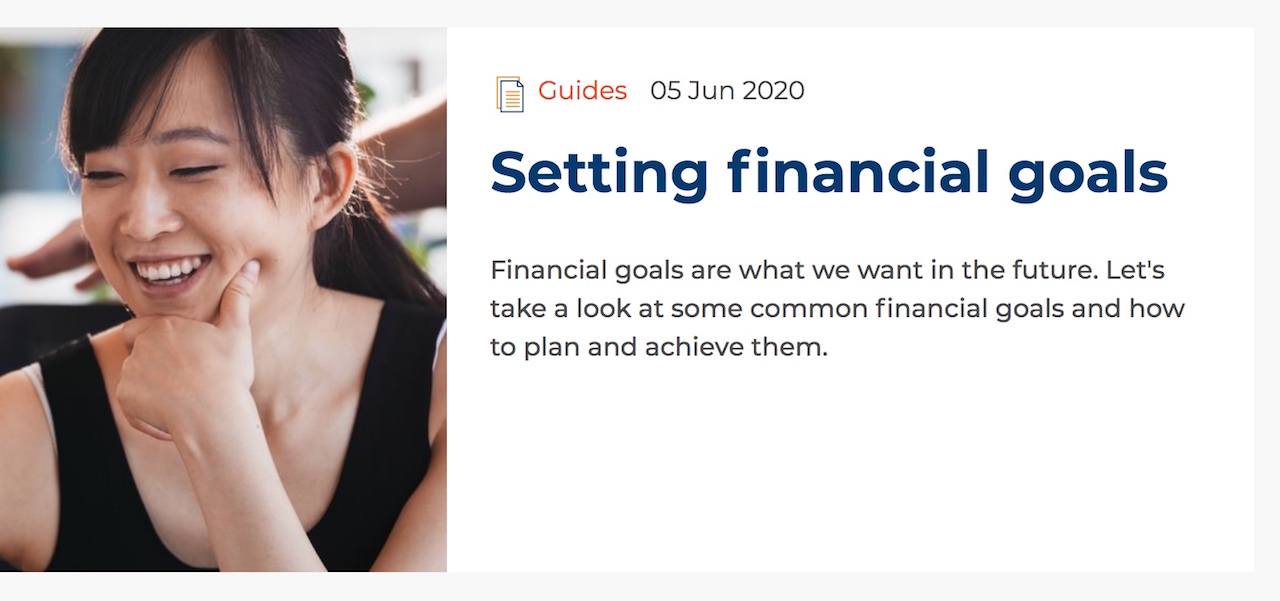 Calling all globetrotters and miles junkies! 
Unlike typical financial blogs that provide information on investments, insurance, and spending, The MileLion focuses on sharing tips and tricks on hope to earn miles to enable you to travel for less. 
From different rewards credit cards to hotel loyalty programs, The MileLion has got it all. 
Have a credit card that collects miles?
Then head over to their KrisFlyer Guide to know the ins and outs of flight redemptions, upgrades, and more.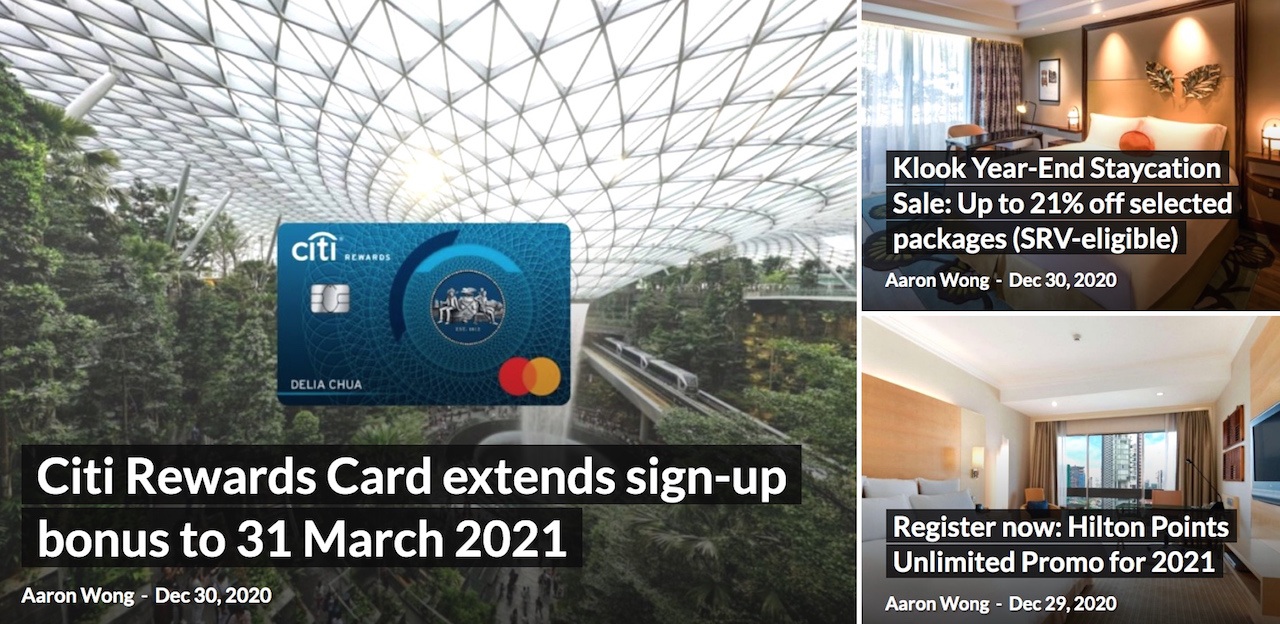 Just as their name suggests, Value Invest Asia is dedicated to helping new investors learn the ropes on the concept of investing and how to grow your wealth slowly but surely. 
Since this independent website was created for investors by investors, you can be assured that you're learning directly from professionals with skin in the game! 
Not sure where to start? Go here to learn more about investing in the stock markets with their Investment Starter Kit for 2021.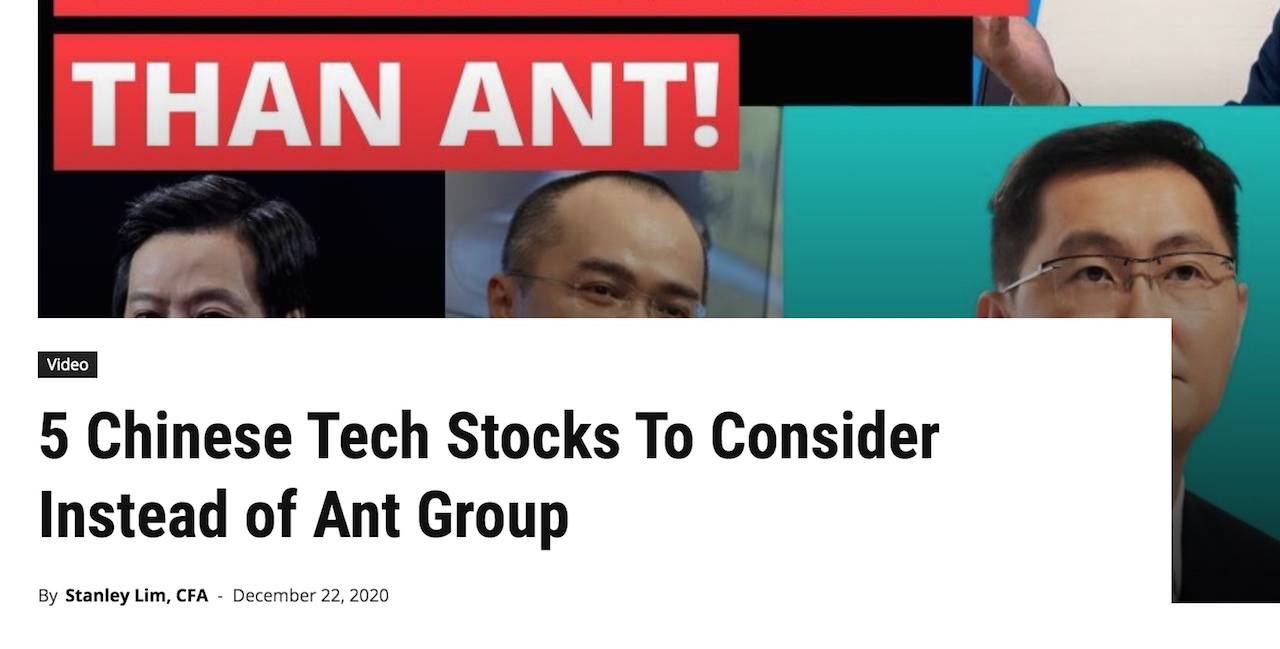 Planner Bee seeks to help consumers in Singapore better manage their finances with ease, creating an App that works as a personal mobile financial advisor – rather handy!
As part of their mission to develop financial literacy in everyday people, Planner Bee has a comprehensive blog that dives deep into topics covering investing, saving, and homeownership.
If you are looking for a way to determine how much you need to save for various milestones including retirement, be sure to check out their calculators that'll help you with fast and straightforward estimations.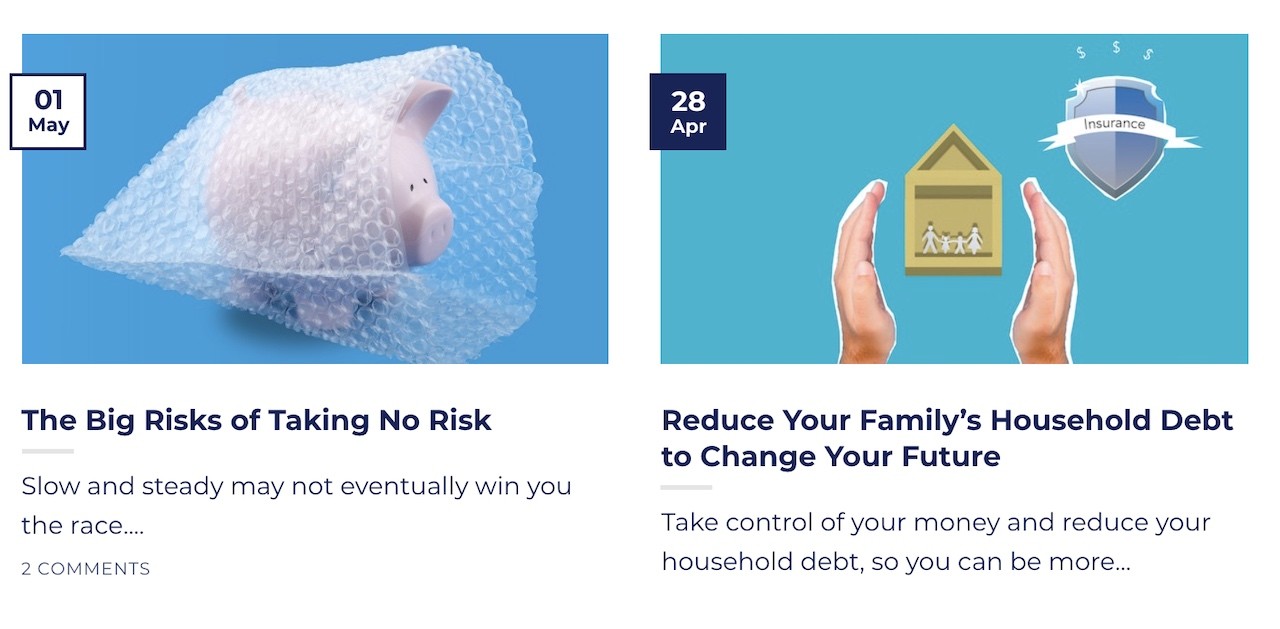 Did We Miss Anything Out?
Let us know if you have a favourite financial blog or website you feel should be on this list. Simply email me at sean@speechsilver.com and I'll check it out!
If you're looking to develop finance content or looking to build your corporate blog, contact us here.