Top Food Blogs In Singapore For Your Next Culinary Adventure (2021 List)
April 1, 2021 | Sean Foo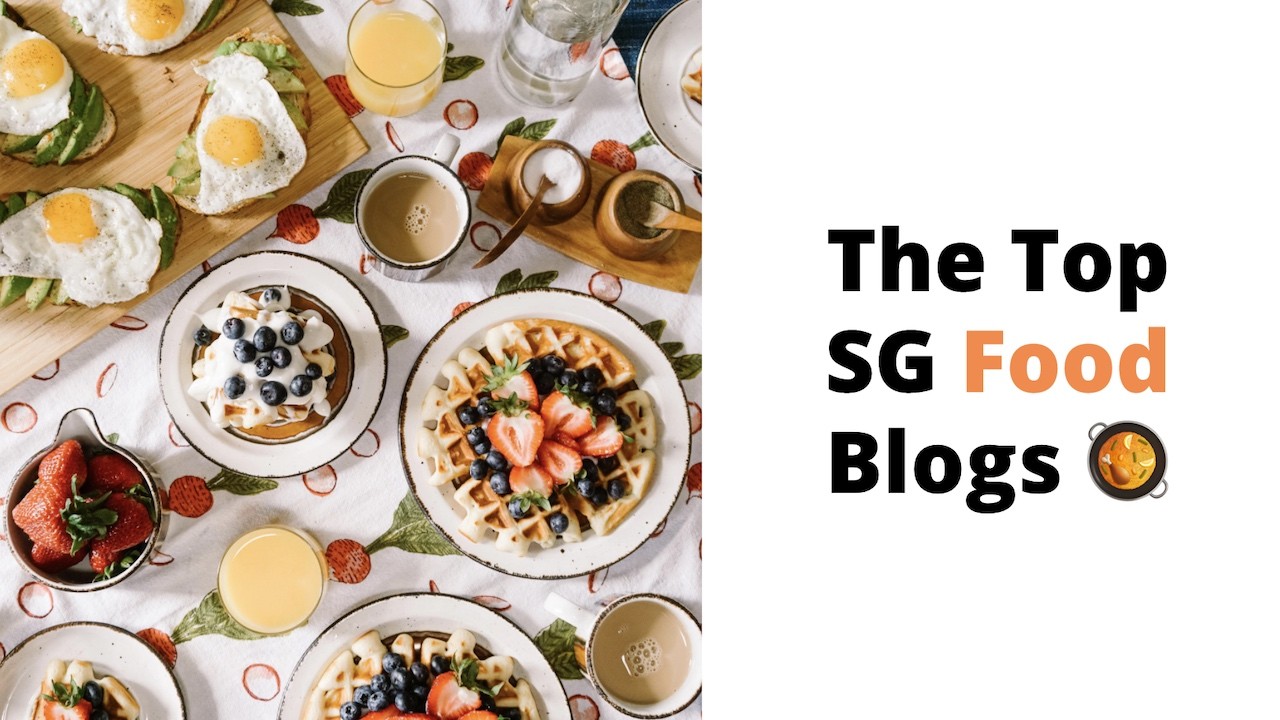 If there's anything that unites Singaporeans together, it's food! 
Since our independence, food has always played a significant part in our heritage, especially in a melting pot of cultures just like Singapore. 
Despite living in this tiny concrete jungle, you'll be surprised to find out there are still multiple food spots from east to west that have yet to be discovered. From casual eats, fine dining, to other exquisite cuisines, we have it all. 
To get you started on your gastronomical adventure, here are the top 15 food blogs in Singapore for you to explore and gain culinary inspiration! 
The Top 15 Food Blogs in Singapore 
Having started his blogging journey back in 2007, Brad Lau a.k.a. Ladyironchef has pioneered Singapore's food blogging industry and paved the way for newer entrants into the scene. With years of experience under his belt, Brad covered almost all the best eats in the country from local eateries to fine dining restaurants in the form of guides, honest reviews, and video content as well. 
In fact, the blog has grown to be so successful that it now has an estimated readership of 3 million users a month with half a million followers on Instagram. 
To get a taste of what to expect from Lady Iron Chef, here's Brad's take on the new Kushiyaki Restaurant by Sushi Tei.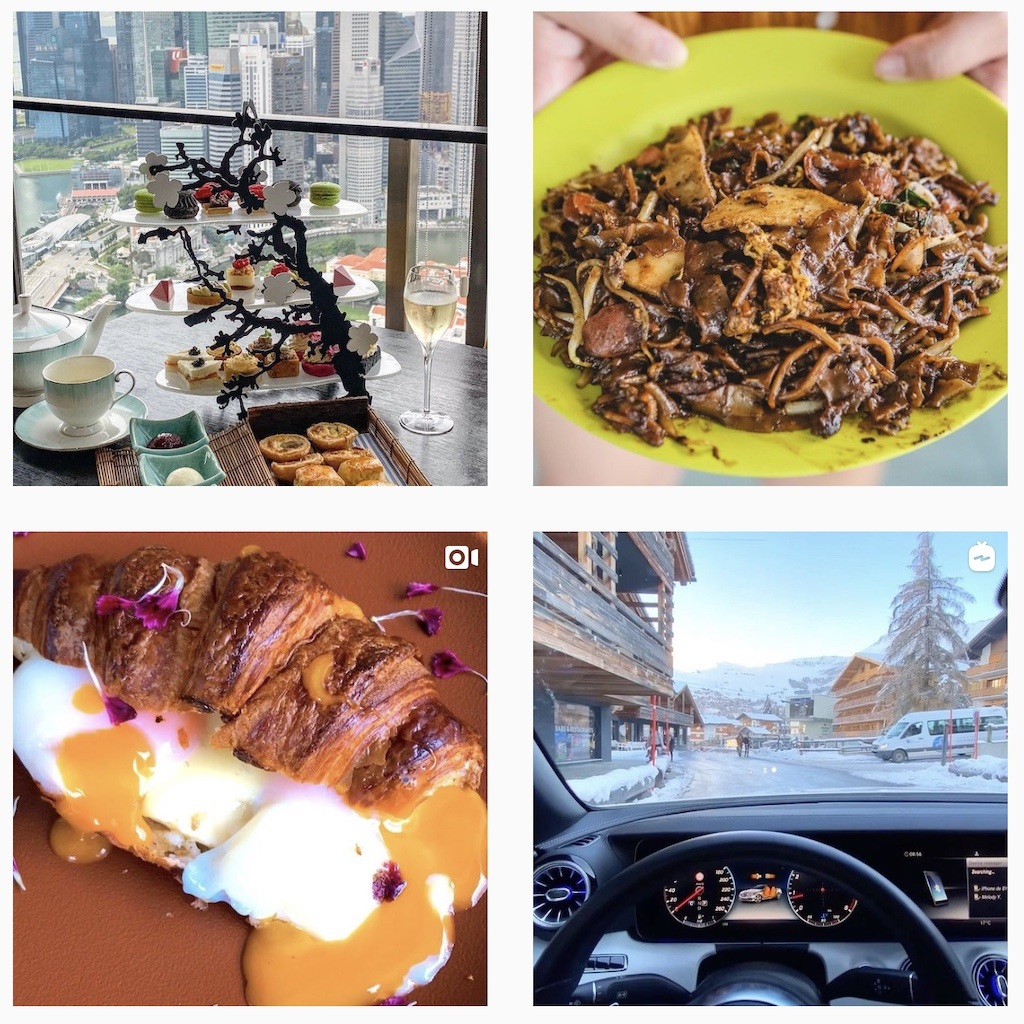 The first thing that stands out about Miss Tam Chiak is its uniquely local name, which is a common Hokkien expression meaning 'to be a glutton' or 'greedy'.
When it comes to food, you have to admit that we've all been there before. From its name alone, readers will already have an idea that this food blog specialises in Asian cuisine. 
Growing up with a family of foodies, Miss Tam Chiak creator Maureen Ow gives her readers a variety of recipes on local cuisines and Asian restaurant reviews that feature both-budget friendly choices and 'atas' options. 
If you have a prawn mee craving that you need to satisfy, the signature old-school prawn mee hidden in Bendemeer will do just the trick. 

Daniel Ang's love for food and knack for writing has spurred him to create DanielFoodDiary, where he regularly features food and dining experiences both in Singapore and around the globe.
Similar to his fellow pioneer food bloggers, DanielFoodDiary shares about different local cuisines, gourmet food, and international restaurants worth trying by sharing his honest reviews. 
Interestingly enough, when Daniel isn't busy writing for his blog, he is a lecturer and corporate trainer specialising in Mass Communications and Social media at various educational institutions. Now you know a little more about the man behind Daniel Food Diary! 
For those who miss travelling and the feeling of wanderlust, here are 10 Instagrammable cafes that will take transport to major cities like Morocco and Seoul without having to leave Singapore.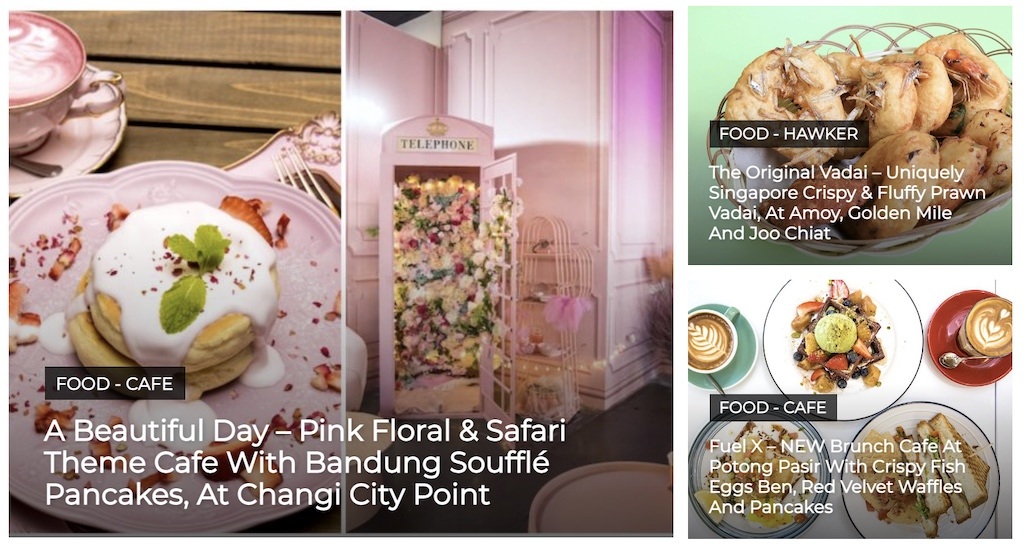 Receiving a Michelin star is the most prestigious honour in the culinary world. It's like the Grammy's of food. If you're not familiar with this world-famous restaurant rating system, then you've probably been living under a rock. 
As part of the editorial arm of the Michelin brand, the Michelin Guide covers a vast range of gastronomic destinations worldwide by providing comprehensive food reviews supplemented by quality images that will make you drool over your screen.
If you're looking for epic food adventures around the world, this food blog is right up your alley. 
One unique feature on their website is having their restaurant index organised according to regions or cities. This ranges from the United States, Portugal, Macau, and all the way to Seoul. 
With International Women's month drawing to a close, have a read at these inspiring stories from 22 female chefs who are leading Michelin Star restaurants across Asia.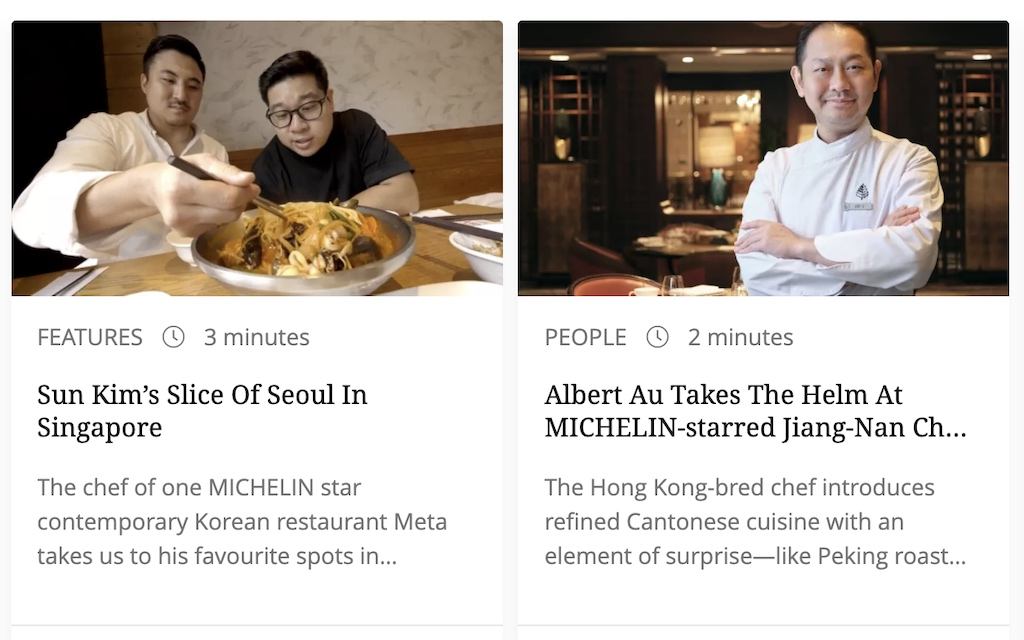 Seth Lui is also no stranger to the game and is a familiar name in the local food blogging scene.
What started as a small local food blog has now grown to become a full-fledged online food publication with an average monthly readership of 1 million page views and over 100,000 followers on Instagram!
If you are on the hunt for budget-friendly options, you're in luck. The unique feature about their articles is that you can filter them out based on affordability, making the search for the best cheap eats seamless and fast.  
For those who have plans to explore Arab Street this weekend, here 10 great spots that you can visit for a hearty lunch!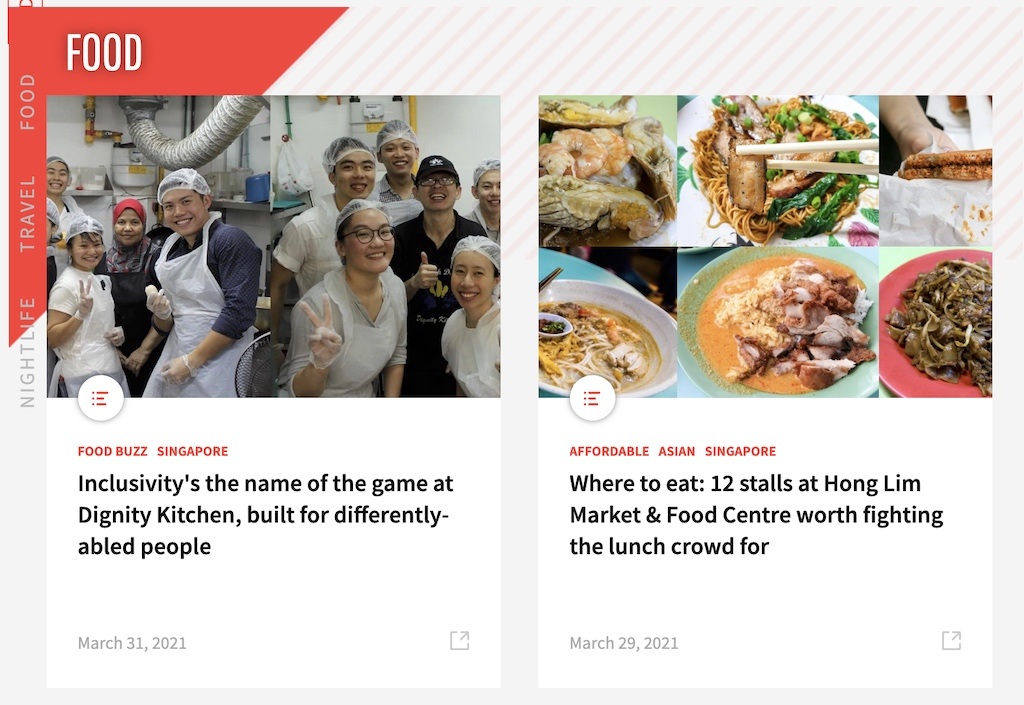 If you must know, Eatbook is not only managed by a group of passionate food writers, but expert cooks as well. Through their educational take on food, the team provides more insightful information that cannot be found in the digital food scene today. 
With that, they have gained a steady and loyal following among foodies in Singapore. Eatbook has everything categorised into specific sections from listicles of food trends, honest reviews, and news on the latest restaurant openings that are easily digestible among readers. 
Can't decide on what to have for your next family dinner? You can never go wrong with chilli crab. Here are 10 places to get the cheapest chilli crab in Singapore for just under S$80++.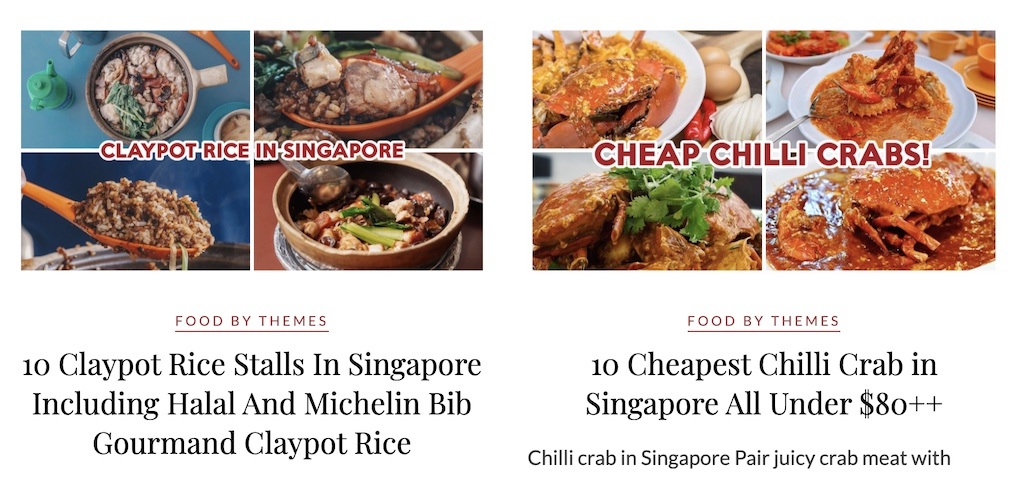 We all know Honeycombers as one of the country's leading digital lifestyle platforms. But did you know that they have a section dedicated just to food? Readers can explore different dining guides from various price points and cuisines, targeting a wide demographic of audiences. 
If you are a more visual person, then you're in for a real treat. Most of the images that you'll come across on the blog were shot in-house and are true works of art. From the artistic flat lays to the colour grading, it would be impossible to not feel hungry afterward. 
With Easter just around the corner, here are some egg-citing dining options ranging from hearty brunches to delicious takeaways.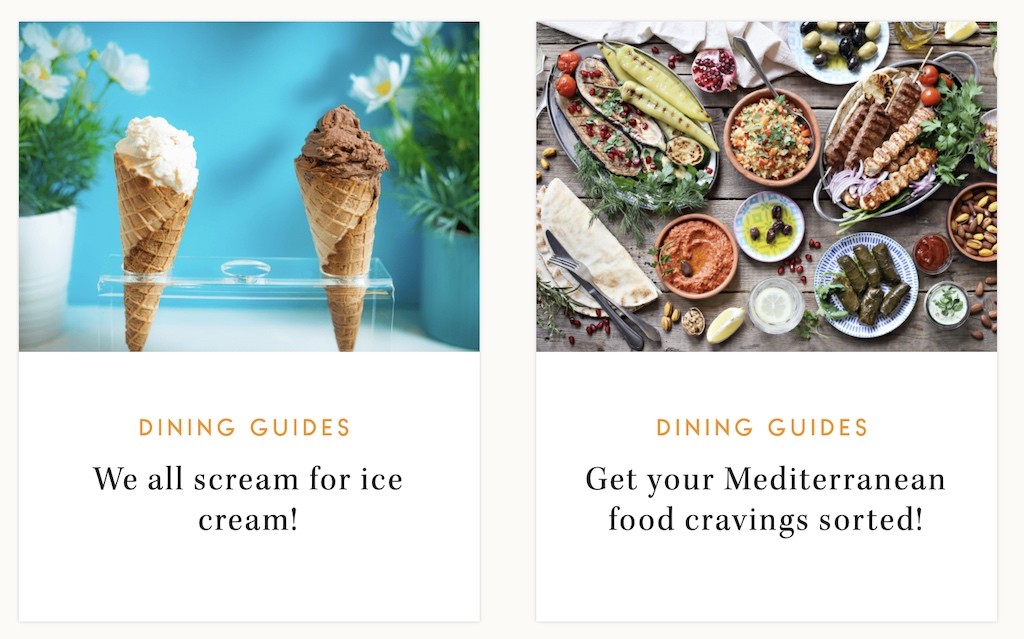 Wait until you find out that the person behind that sinful char kway teow recommendation is actually a local health professional! 
Dr. Leslie Tay is the brains behind ieatishootipost.sg and has a different edge compared to his fellow food bloggers. 
His approach to blogging isn't just about sharing how a place looks or how the food tastes. From the origins, art, science, and history of food, Dr. Tay delves into the story behind different dishes, leaving you with a better understanding of what you're eating and the right way to cook it.
Another unique blog feature of theirs is the 'eat', 'cook', and 'travel' categories, which are quite self-explanatory and convenient for readers as well.  
If you want to enjoy a home-cooked meal instead of eating out for a change, have a go at this savoury Kikkoman BBQ Soy Sauce Prawn recipe that can be enjoyed on a festive holiday or simple dinner with friends.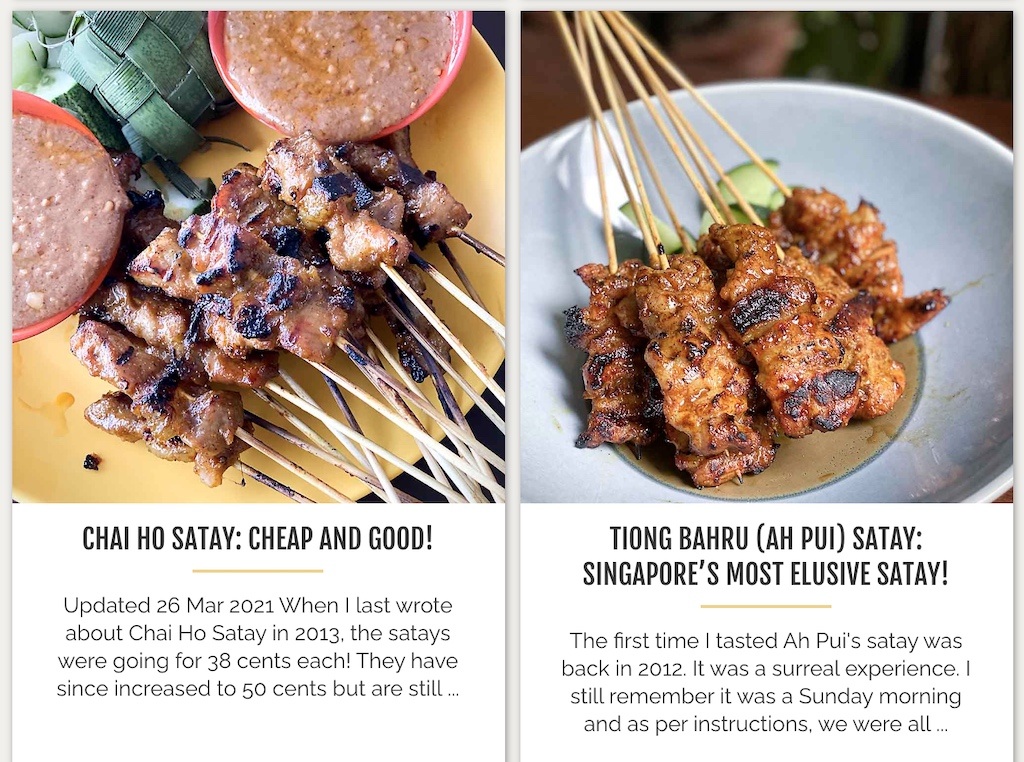 While you can probably already tell from its name, this blog specialises in all things Halal. The Halal Food Blog has been recommending the best halal eats in Singapore since 2012, making it the perfect food guide for our Muslim friends. 
East dwellers, hands up! If you happen to be around the Tampines area, don't forget to try out these halal eateries in Tampines 1 and Century Square.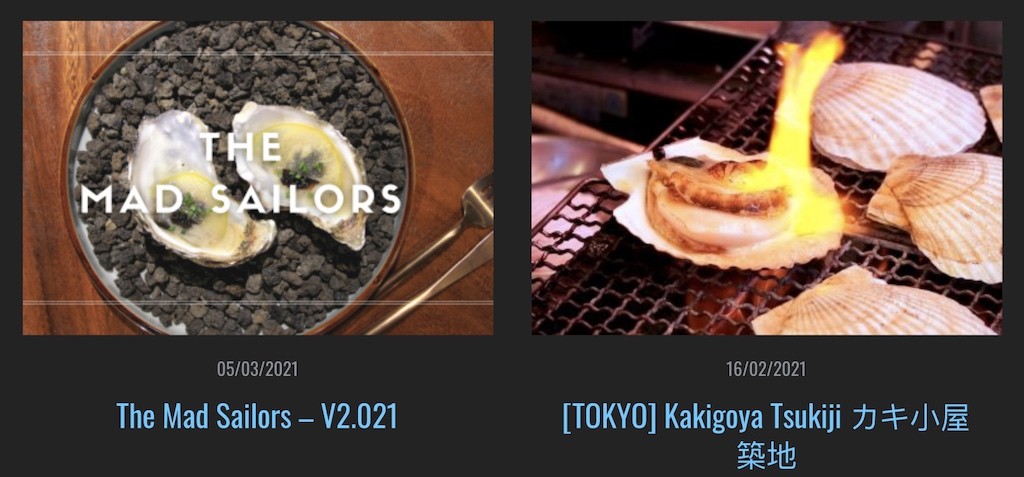 Behind The Ranting Panda is a trio of foodies who are trying to juggle their full-time jobs with their love or food. Despite having to manage all of this, this food blog has received numerous awards over the years including Site of the Month 2017 at the Singapore Website Awards.
Their content categories can be reviewed by cuisine, buffets, cafe options, and hawker food, which is great for all budgets. On top of sharing their best food finds, they also give their readers insights on their overseas travels and get candid for each tour review.
If you're looking for the newest dining spots in town, head over to their 'tRP Trending Reviews' section, where you'll gain access to their most recent and popular posts.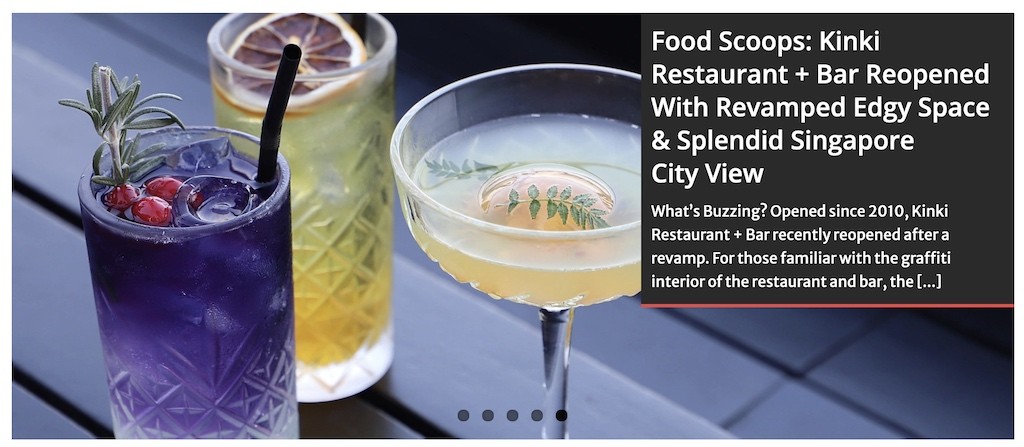 While they are best known for their lifestyle and living content, they also do food content exceptionally well. Timeout Singapore gives readers an extensive list of restaurant reviews and editor's picks from the best restaurants and cafes in the country. 
To make the reading experience seamless and pleasant, their content is categorised by several six pillars including bars by category and restaurants by cuisine. 
Valentine's Day may be over but it's always a good time to have an intimate dinner with your special someone. Here are the sexiest restaurants in the country to impress your date with charming views and indulgent dishes.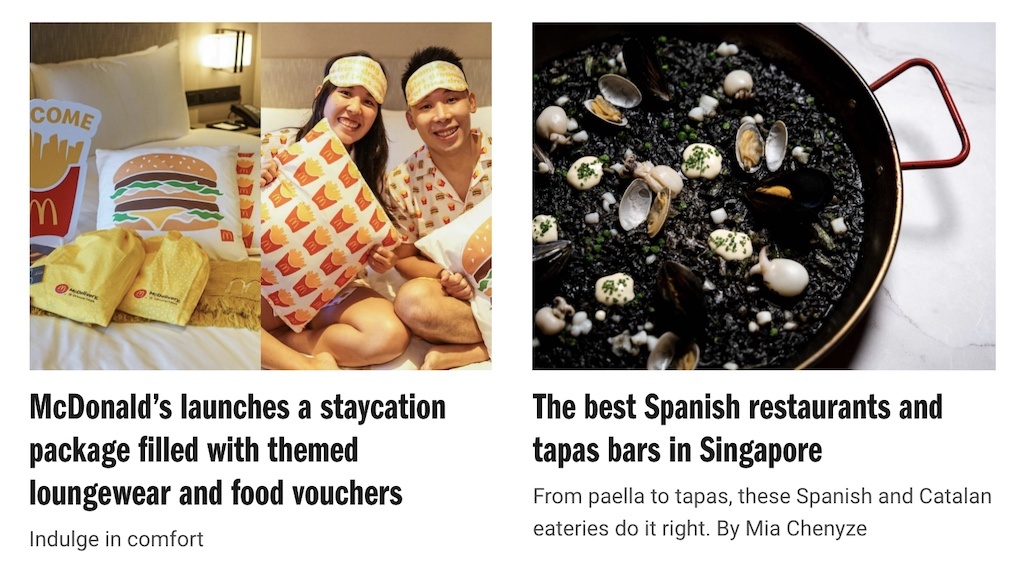 This food blog celebrates all things local by sharing only the best eats unique to Singapore.
With a steady following of over 100,000 followers on Instagram, Singapore Foodie is proving to be one to watch. 
If you're on a budget but still want to enjoy a delicious Singaporean meal, there are a bunch of articles on their website featuring ongoing food deals. To get you started, here are 10 sakura-themed F&B deals to enjoy starting from just S$2!

The concept behind this blog is very simple yet strategic at the same time. SG Food on Foot connects readers with the best eating spots in Singapore using the MRT line. Readers can choose a specific line like the North-East line to find restaurants from Serangoon to Potong Pasir, or perhaps the Circle Line to explore cafes in Holland Village and Buona Vista. 
Each review has clear instructions and directions, so you don't have to worry about getting lost on your way there. While locals constantly rave about SG Food on Foot, this could be great for first-time tourists as well! 

What started as a personal digital note-taking blog has now become one of the most sought-after food blogs in Singapore. Compared to other local food bloggers, Bibik Gourmand Creator Evelyn Chen covers the food beat for various media publications including CNN Travel, New York Times, and even Time Magazine. 
Through her blog, she offers curated food content for her readers and shares personal recipes that she has tried and tested. 
To put your baking skills to the test, try out a whole collection of yummy recipes, from banana tarts to brioche.
Unlike other food blogs in Singapore that are headed by culinary experts or experienced food critics, this one shares the real dining experiences of ordinary people.
The Ordinary Patrons isn't run by famous food critics or influencers, just a small group of people who have a knack for good food. 
Their food reviews are as honest as they can get, so there's no sugarcoating of any sort here. 
Apart from that, they also give you news in the Singapore food scene, newly opened restaurants, and exciting deals that can be great for those trying to save money. 
Be sure to check out their newest deals and promotions that you can enjoy!
Any Tasty Food Blogs That We Missed Out?
Whether it is a blog focused on yummy desserts or a site dedicated to just awesome burgers, let us know!
Just email me at sean@speechsilver.com and we'll include it in (if it's worthy of course).
If you are looking to create lifestyle content for your blog, contact us here and we'll be in touch.