The Top Property & Real Estate Blogs In Singapore (2021 Edition)
January 30, 2021 | Sean Foo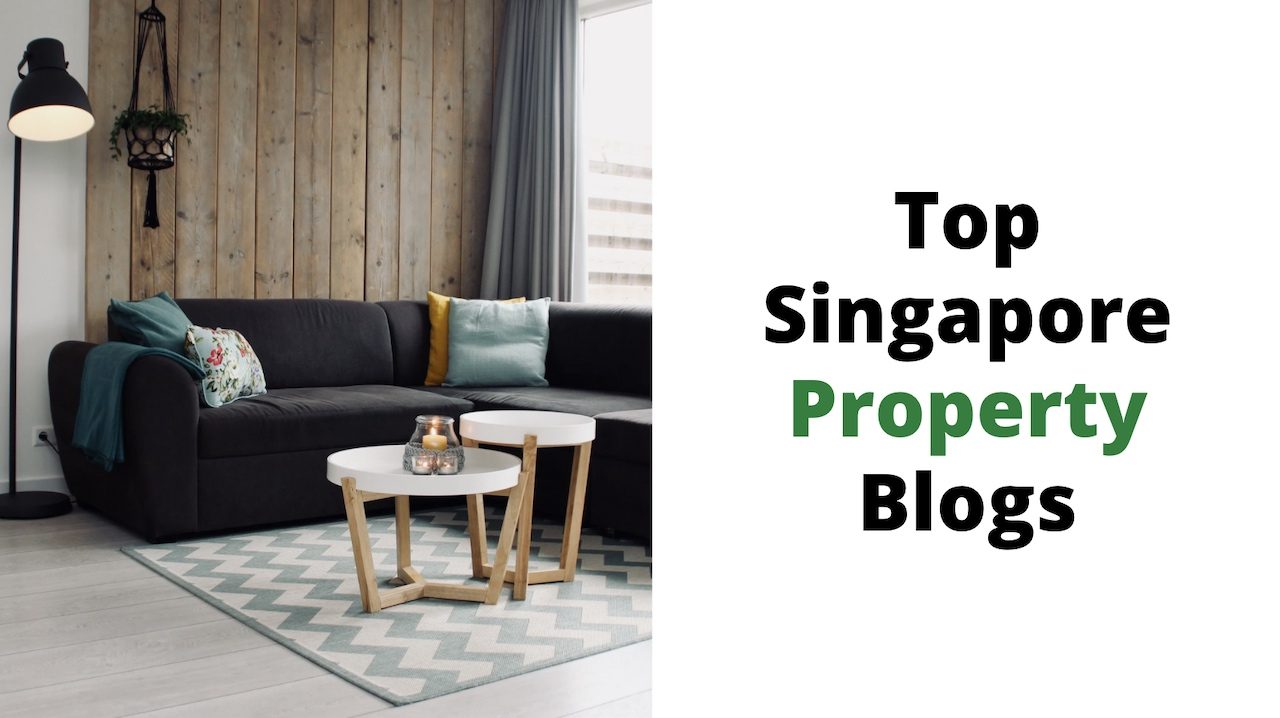 Whether you're looking to buy your first home or flip your property for profit, it can be daunting if you don't have any prior knowledge. After all, it is a big (and potentially costly) decision.
We believe that it is crucial to educate yourself and gain a deeper understanding before making any moves. That's why we've put together a list of the top property and real estate blogs, ranging from comparison sites to property listing sites as well as lifestyle sites.
It doesn't matter whether you're a total newbie, aspiring homeowner or a seasoned investor looking to grow your real estate portfolio – there'll be something in this list for you!
It can be overwhelming to sieve through all the data when it comes to choosing a home. 
99.co makes the process easier by enabling you to focus on your most important factors through a filter that lets you sort listings by area, accessibility of MRT stations, district and even the travel time from specific places you frequently visit. 
Apart from that, they have an interactive mortgage estimation tool and provide key information such as price trends and amenities whenever you click on a certain property. 
Their blog content ranges from expert insights into subjects such as the private property market in 2021 to survival guides such as how to survive a condo show flat experience without getting ripped off.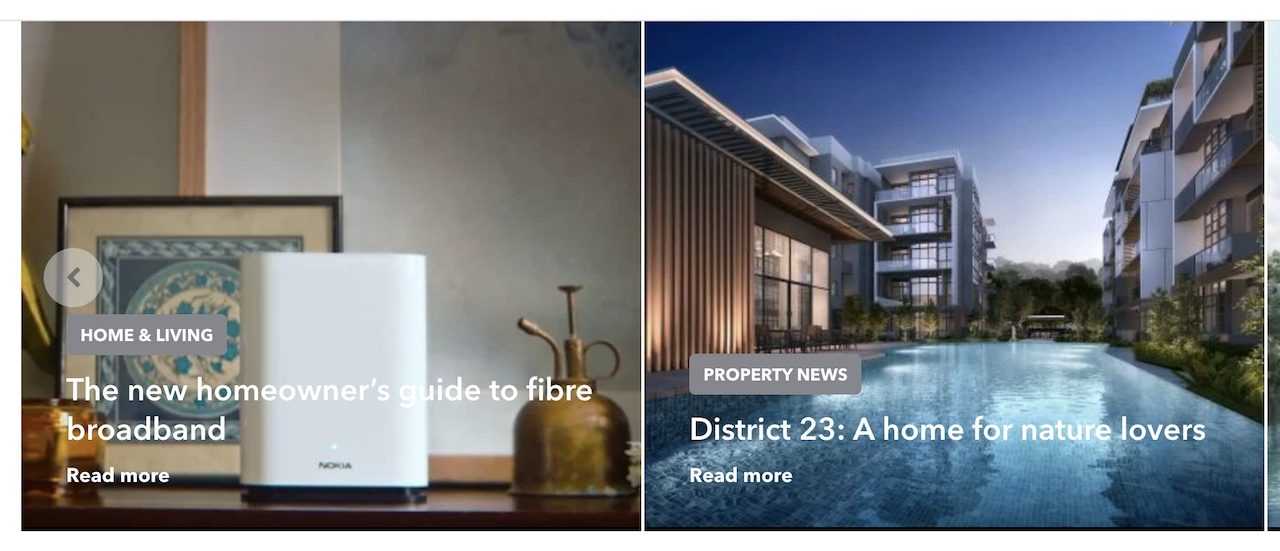 With the goal to help Singaporeans make better financial decisions, MoneySmart was founded in 2009. 
Their blog provides readers with money-related tips, tricks, reviews, news and commentary that is written in a conversational style so it would be less daunting for newbies.
Explore popular topics such as the common misconceptions first-time homeowners have when it comes to buying an HDB flat and even find out where you can get the best aircon servicing in Singapore via their articles.

Founded in 2007, PropertyGuru is one of Southeast Asia's pioneers in property technology, with a focus on making the home searching process a seamless, transparent one for everyone involved.
From mortgage calculators to home stories and HDB guides, PropertyGuru offers tips, tools and how-to guides that will help you through the process of buying, selling, renting and investing in property.
Discover ways to navigate the property market during COVID-19 and catch a glimpse into why a smart home can make you feel like a million bucks.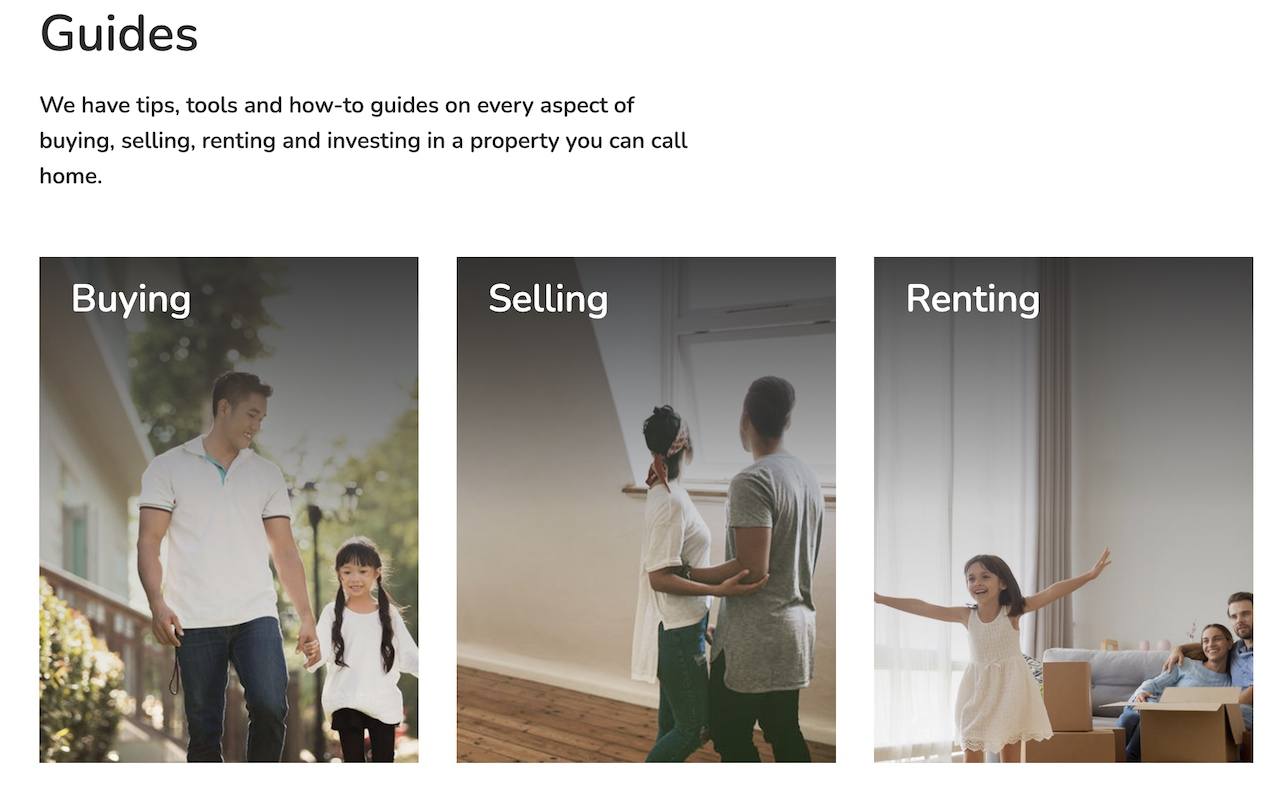 You might be familiar with Carousell, especially if you've used their app to buy and sell your trinkets, but did you know that it is more than just a shopping marketplace filled with bargains?
If you take a closer look, you'll notice that Carousell also contains a good collection of property listings from homeowners and real estate agents.
Find out if 2021 is a good time to buy property in Singapore and learn the benefits of taking a home loan in Singapore when you read their blog which covers a variety of home-ownership guides, from renting strategies to renovation tips.
Before you dive into the content, why not first find out what your homebuyer's personality is through their quiz?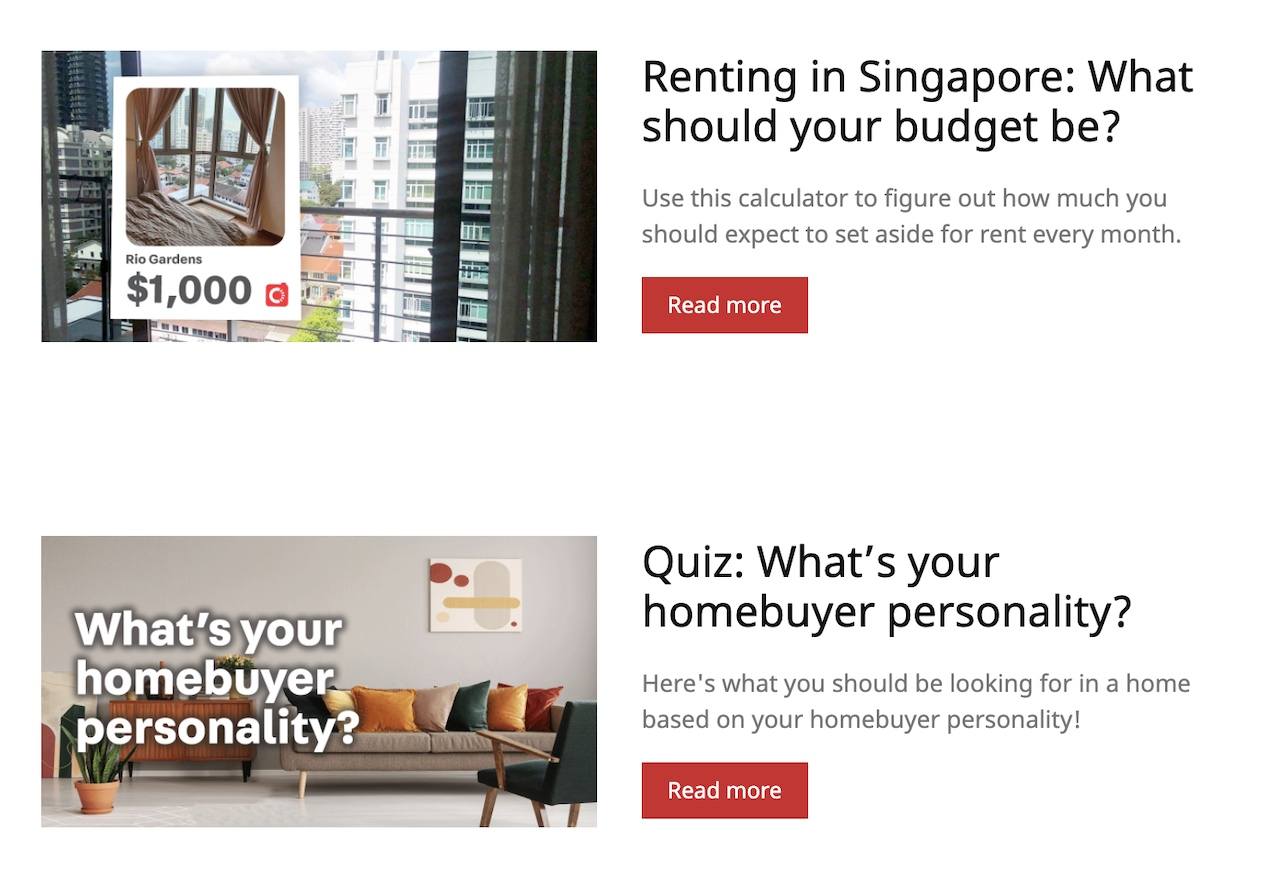 Are you curious about what your HDB homeownership options would look like if you're single and 35? 
Find out more about HDB, condo and en bloc-related articles or go deeper and learn through case studies to discover if it's worth investing in a 60-year leasehold residential property through the articles on Stacked Homes. 
Featuring the latest perspective and news from real estate specialists, Stacked Homes has been around since 2017 to provide the latest updates and analysis on the property.
If you're into podcasts, tune in to their series, Stacked At Home With, which features guest experts in the industry and their writers.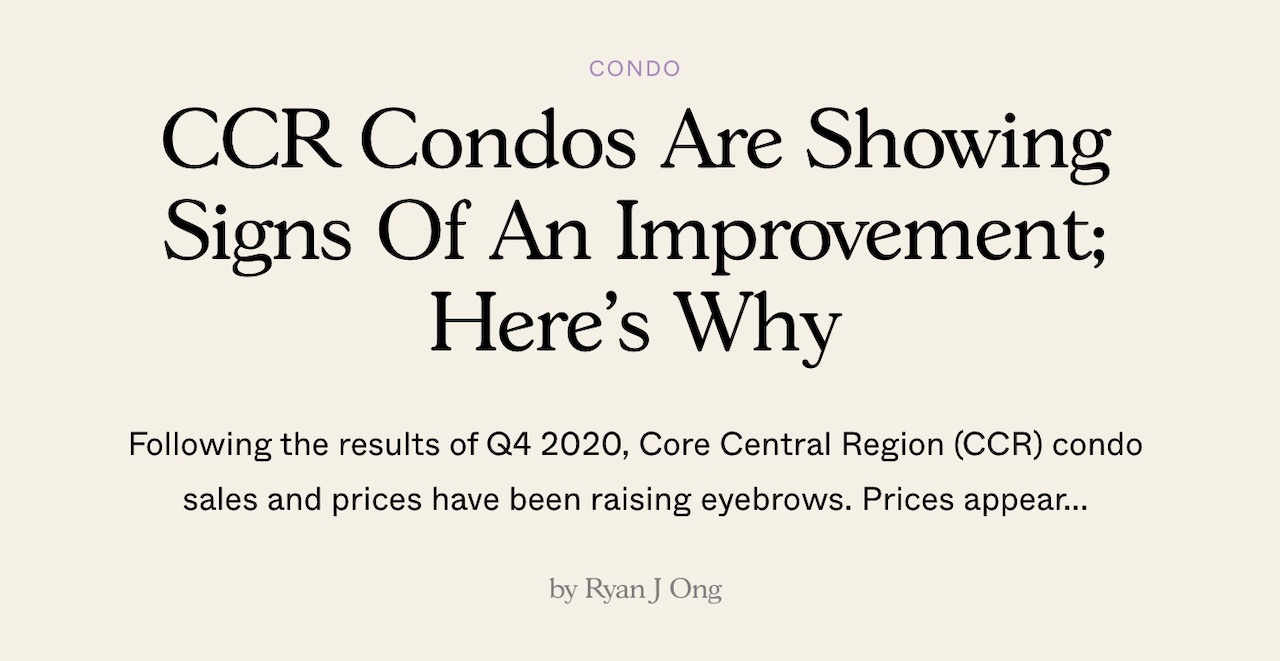 iCompareLoan was set up to help people with home loans either for refinancing or new property purchase. Through their website, you can compare rates and directly liaise with local banks when you finalize a package. 
Through their blog stacked with in-depth guides, you can learn more about why shoebox apartments keep Singapore's banking sector sustainable and understand the key valuation factors which can raise property values.   
Apart from that, expect to find guides to best home loans across prominent local banks such as OCBC, UOB and Maybank.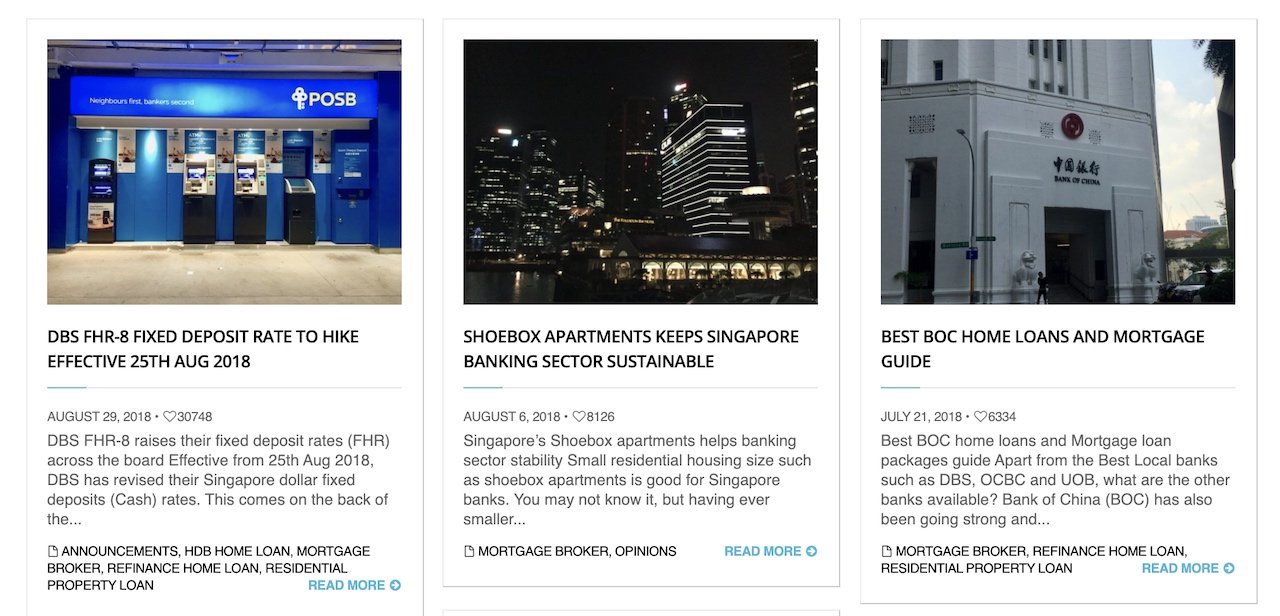 Did you know that you can negotiate for a lower mortgage rate in Singapore?
Dollar Back Mortgage addresses this and more through blog articles.
Founded on the premise of delivering mortgage-centric knowledge and information previously well-kept within the banking industry to the general public, Dollar Back Mortgage aims to educate homeowners so they can make an informed decision.
For first-timers, check out this easy guide to your first home mortgage loan in Singapore and how to determine if your mortgage broker is good.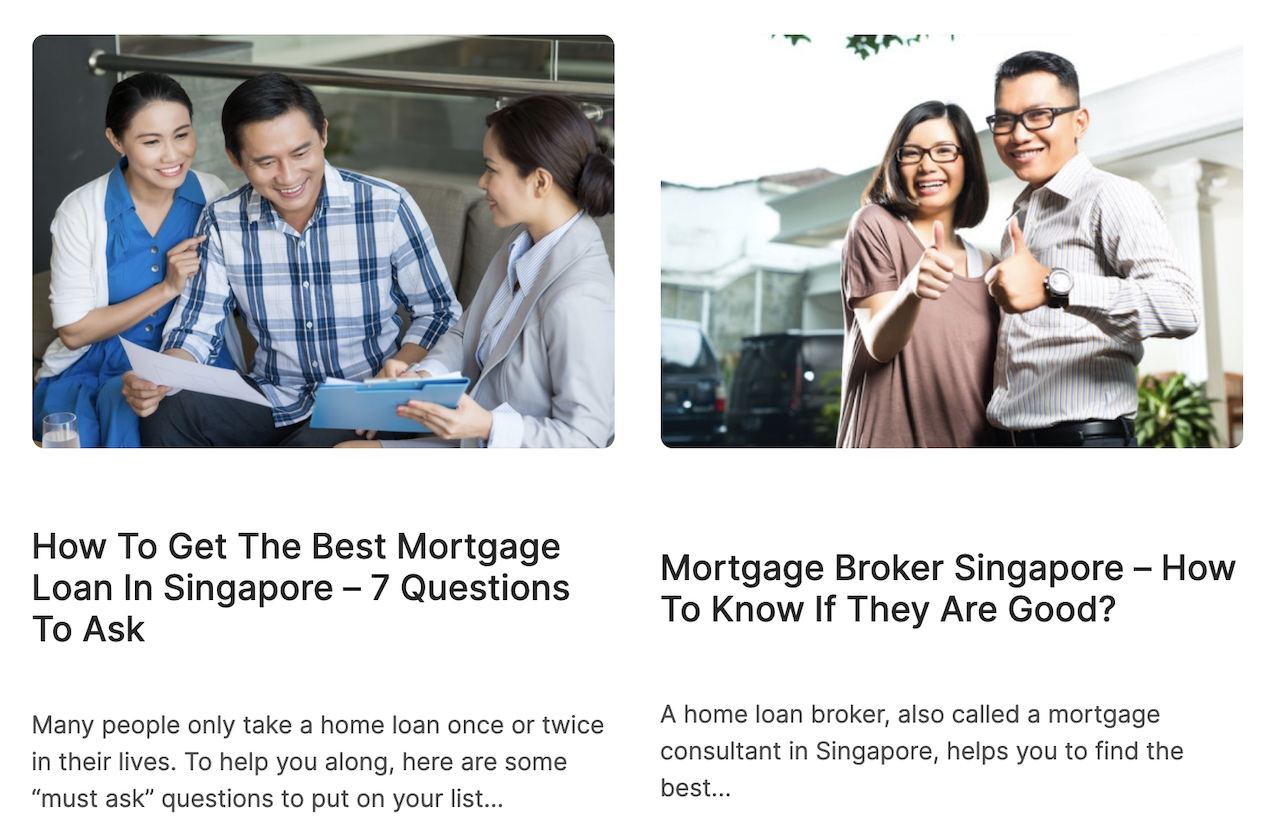 Since its launch in 2016, Seedly has helped users to handle their cash flow more effectively via its expense tracking app. 
Apart from that, there's even a community feature that enables users to crowdsource knowledge from peers before making a financial decision.
From time-sensitive updates about which BTO launch to apply for to a roundup of the best house cleaning services, expect a myriad of property-related articles on their blog.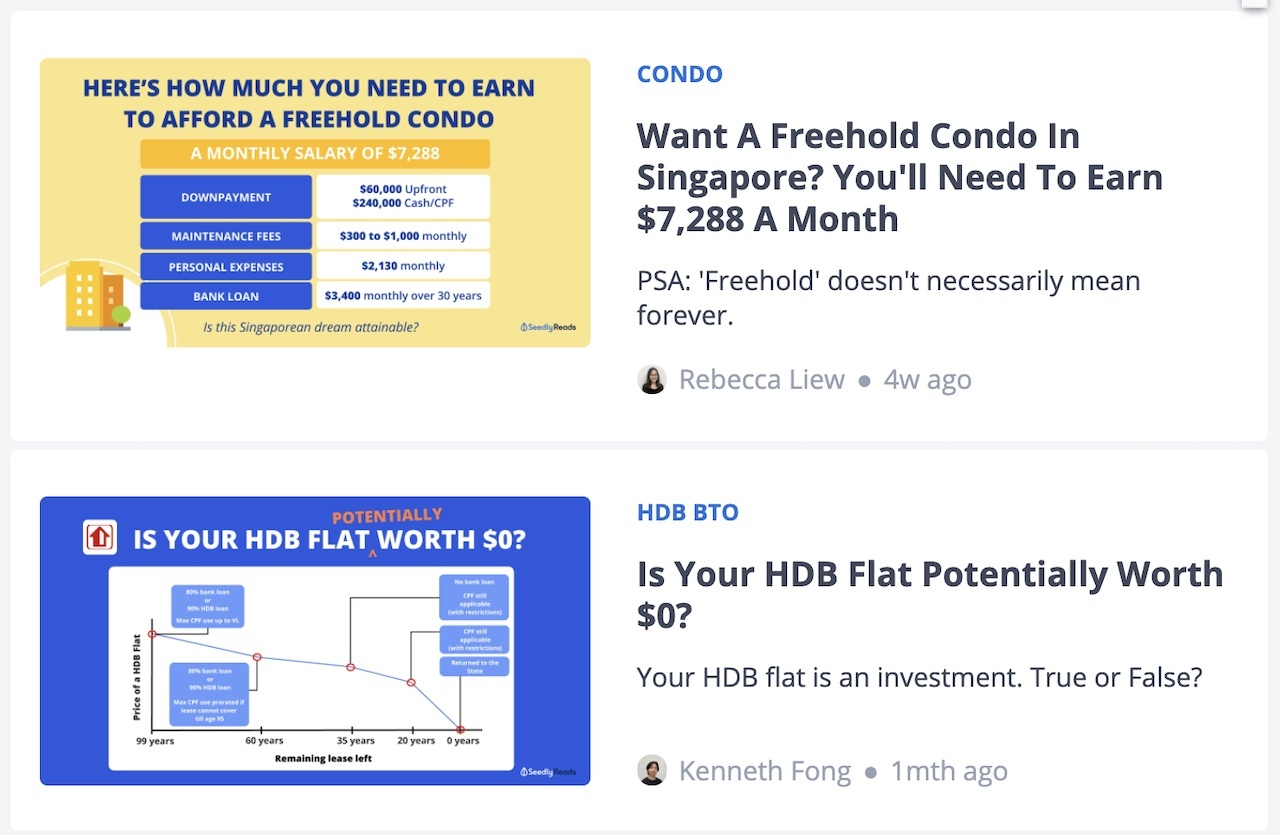 Property Soul is founded by property enthusiast Vina Ip, who started the website to share her experiences as a property investor in Singapore and to exchange ideas with fellow investors.
Categories on Property Soul's blog include market updates, expert interviews, smart tips and even a section dedicated to newbies. 
Discover what properties are best to buy in a recession and 5 property lessons to note from Vina's early years in Singapore.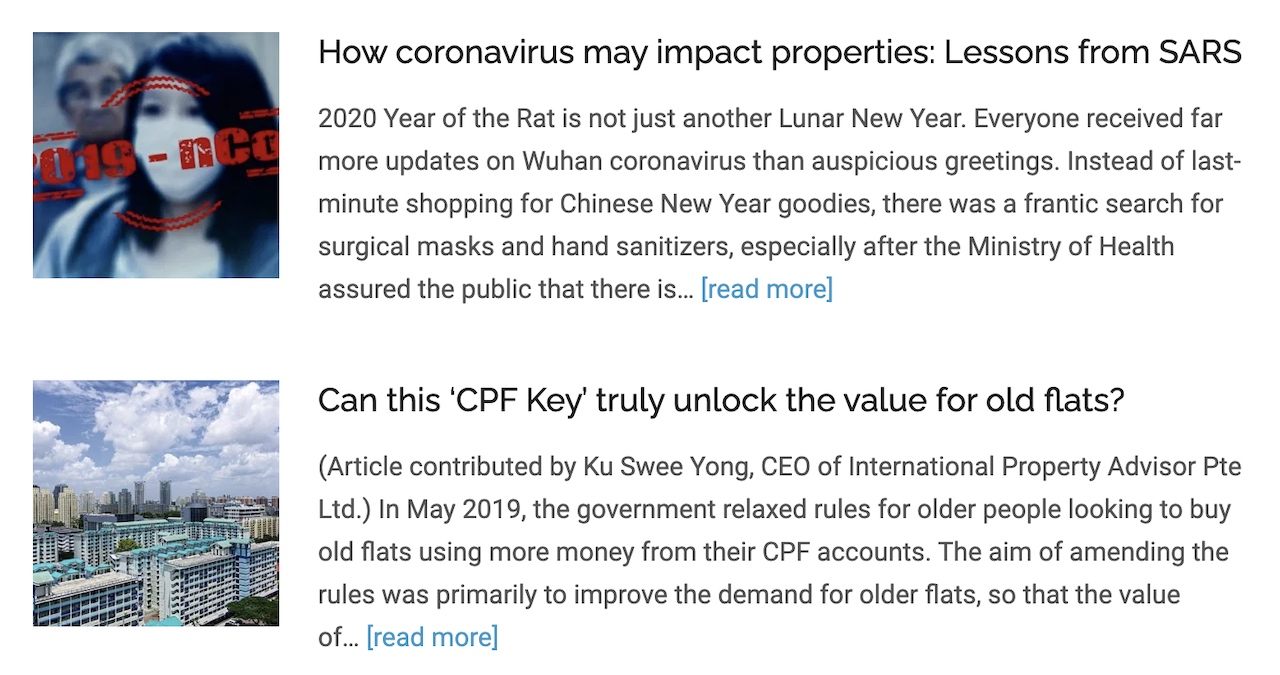 Ladies, The New Savvy is here to empower you to have greater awareness and healthier financial habits. 
With the aim of providing dedicated insights that are fast, fun and easy to understand, they simplify the process of learning about finance and investing. 
Dive into topics such as why you should start investing in Singapore property despite COVID-19 and whether you should skip public housing and own an executive condo instead.
First-time buyers, you might want to check out how to get started with investing in Singapore properties.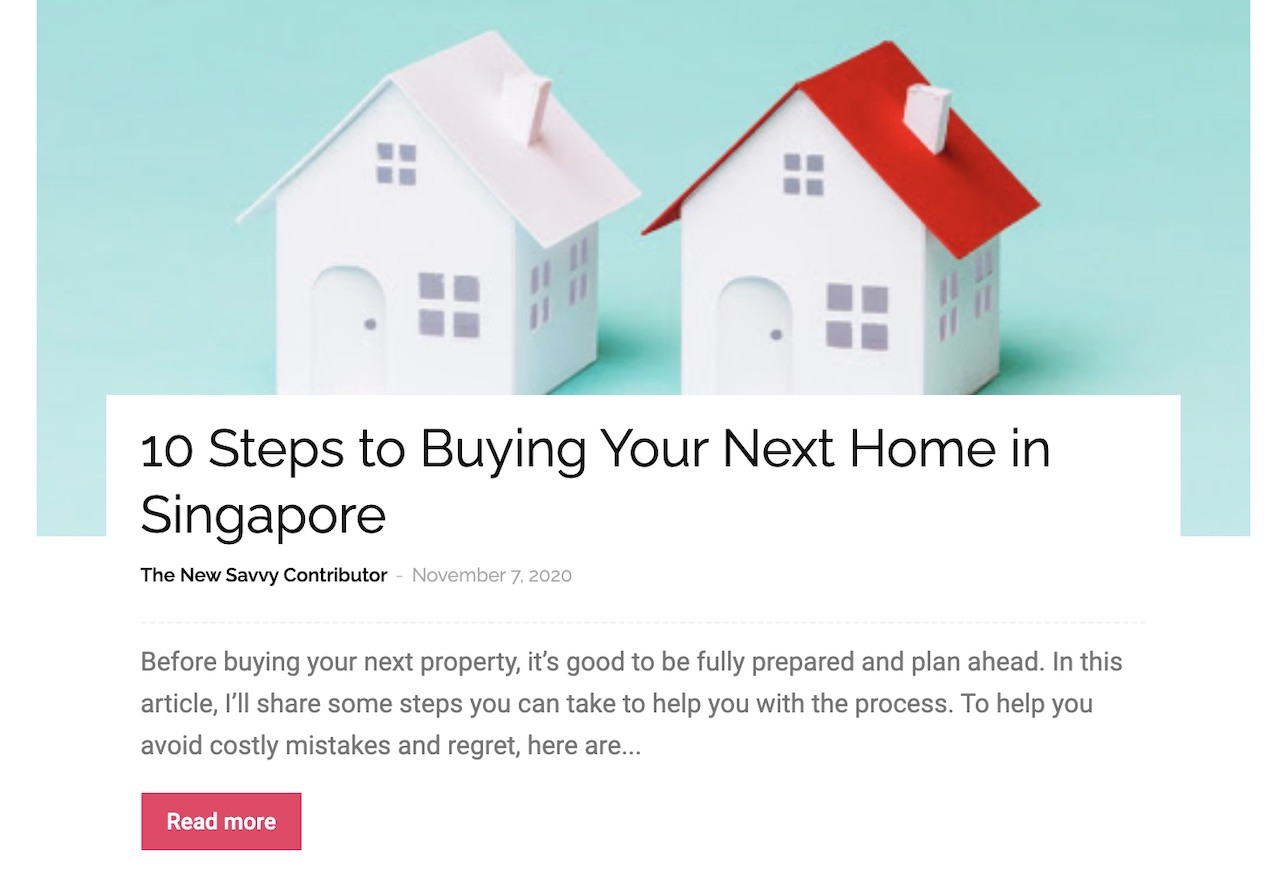 A comparison platform that helps consumers make personal finance decisions, SingSaver compares financial products from a range of banks and financial providers. 
Their blog caters specifically to homeownership and home loans.
Aspiring homeowners, find out how much you need to buy your first home in Singapore and the best mortgage insurance in Singapore in 2021. 
Also, be sure to explore all the legal loan limits you need to know about.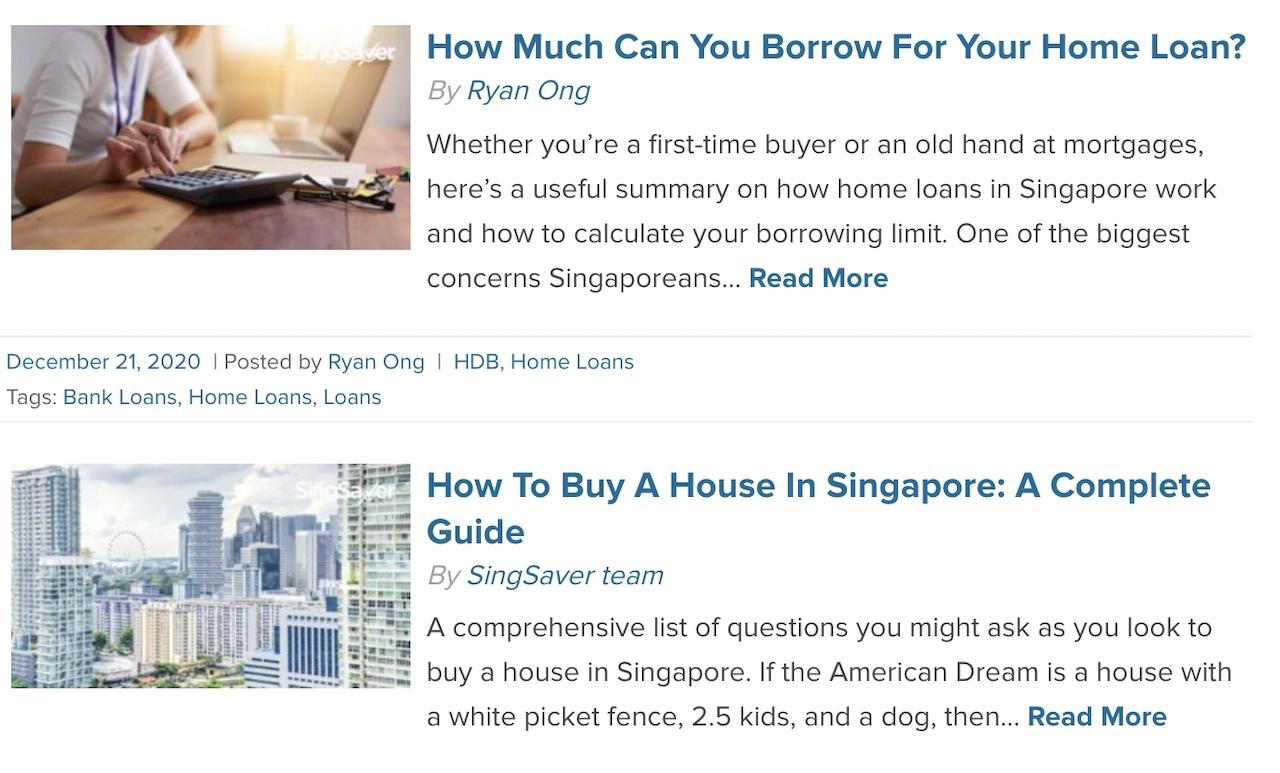 An active property agent since 2010, Jack Sheo is no stranger to the real estate industry. He started his blog to share his thoughts, stories and experiences about Singapore's property scene.
Some topics he covers include Covid-19's impact on Singapore's real estate prices, personal stories such as his first year in real estate and property asset progression.

Interested in becoming a real estate agent in Singapore?
Stuart Chng offers tips that can help you pass the real estate salesperson exam on your first attempt and more.
Apart from that, you can get tips on how to select a good unit at a new launch project and time tested strategies to profit from real estate investment in a crisis.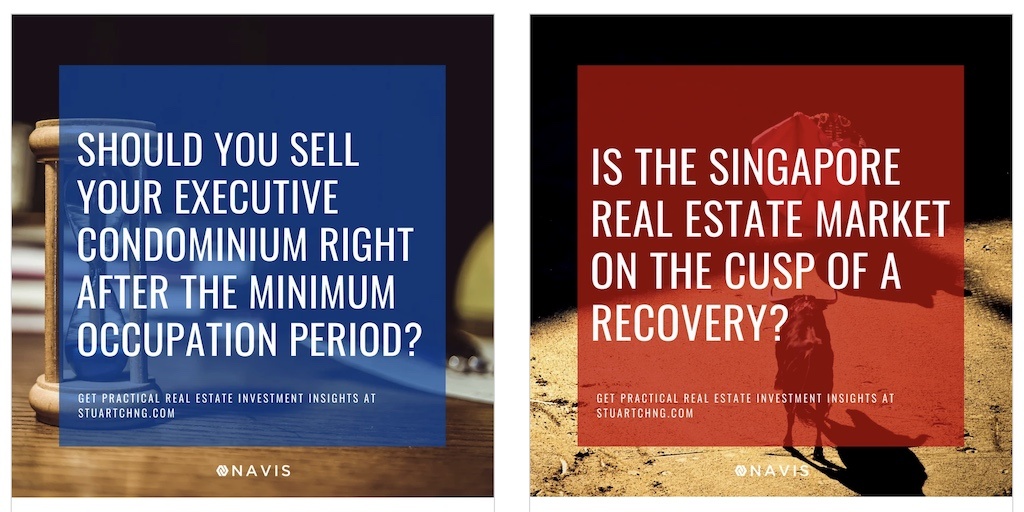 Start Your Home Ownership Journey Today!
We hope this collection of blogs will help you take the next step to better build your property portfolio or finally take the plunge for a condo upgrade!
Did we miss out on any valuable property blogs?
Drop me an email at sean@speechsilver.com and if it's good, we'll add it to the list!
And if you want to create content for your own property or investment blog, contact us here today and we'll get in touch!