Top 15 Travel & Holiday Blogs In Singapore (2021 List)
February 18, 2021 | Sean Foo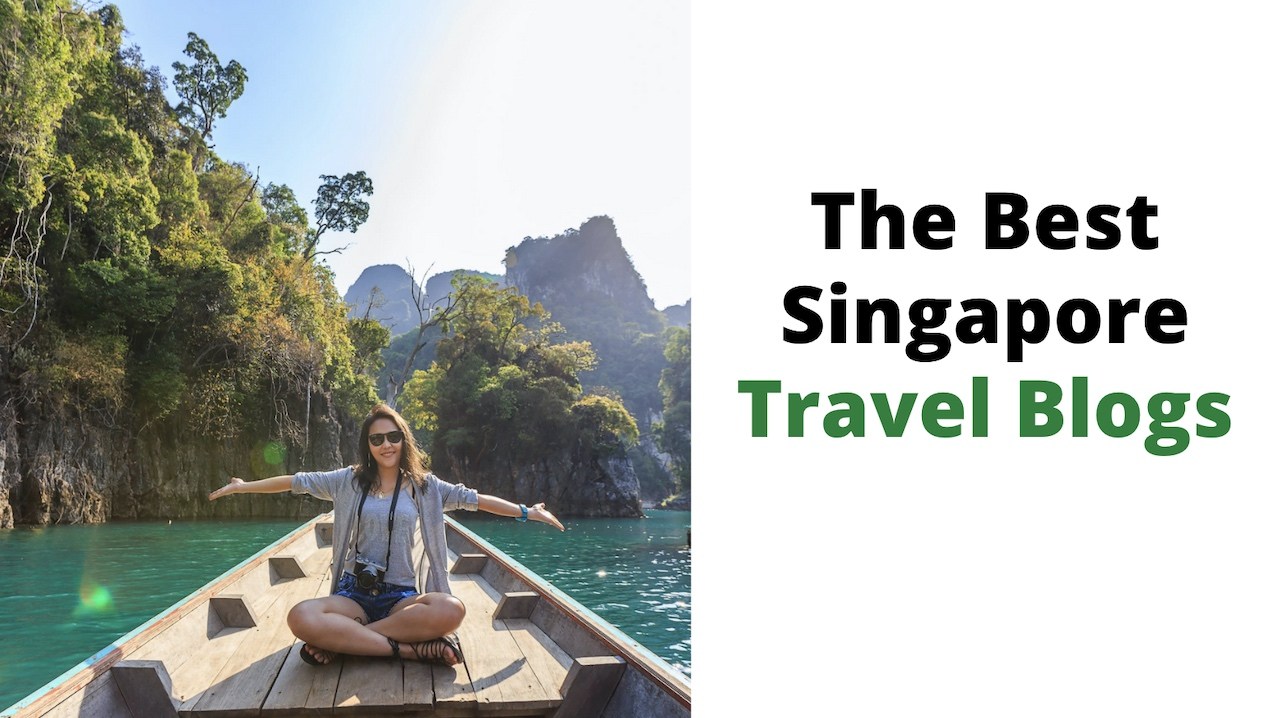 With the current landscape we are facing, it seems like it's still going to be a while until we can finally travel again. Travelling allows us to work on our self-growth, experience different cultures, escape the real world for a while, and build new memories with our friends and families.
Although many of us are still unable to travel, who said we can't plan ahead for when we finally can? When arranging your next big adventure, it's essential to be equipped with the right information about the places to visit, any cultural etiquette to take note of, and the budgeting as well. 
Here are our best picks of travel blogs in Singapore that can help you plan your next overseas escapade and or perhaps reveal hidden sights right here on our shores that you have yet to discover!
Singapore's Best Travel Blogs To Read Before Your Next Adventure
If you've ever been on a Singapore Airlines flight and miss flipping through their in-flight magazine, we have good news for you: SilverKris is finally online. This award-winning travel magazine is not only recognised locally but also among international travellers for its destination guides, travel tips and tricks, and the latest travel updates.
With 19.2 million annual international passengers and millions of followers on their social media channels, it's safe to say that SilverKris caters to tech-savvy global travellers all around. 
For those dying to find out what the 2021 travel trends look like, they have just revealed the latest predictions exclusively from experts.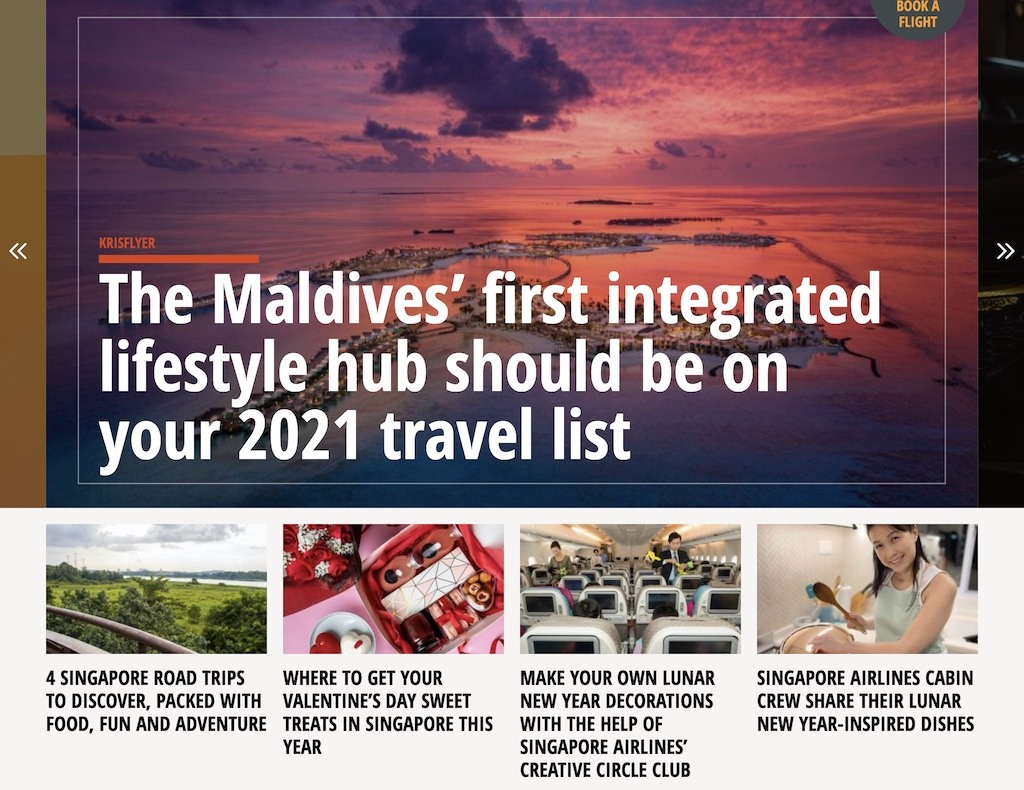 Established in February 2019 by local travel service provider Changi Recommends, Discoverist is a place for anyone seeking travel inspiration from city guides, tips and trends, and travel finance.
With a strong focus on lifestyle content surrounding the latest trends in Singapore and our neighbouring countries, it's no question why their readership comprises mostly Singaporeans and Southeast Asian audiences. 
It's no doubt that many of us are dying to leave the country for even just a short getaway. But for now, staycations will do. Check out these 2D1N staycation packages in Singapore to cure your wanderlust. 

Many of us are familiar with Expedia as a one-stop online platform for all your travel needs. From affordable flight bookings, hotel packages, and even car rentals in your chosen destination, they have it all. 
What they also have is a travel blog, providing spirited Singaporean travellers with information on the different destinations and activities you can experience in Asia and the rest of the world.
If you're in need of a temporary escape to a completely different world, read all about the 10 most heart-racing adventures around the world to get you pumped for your next escapade!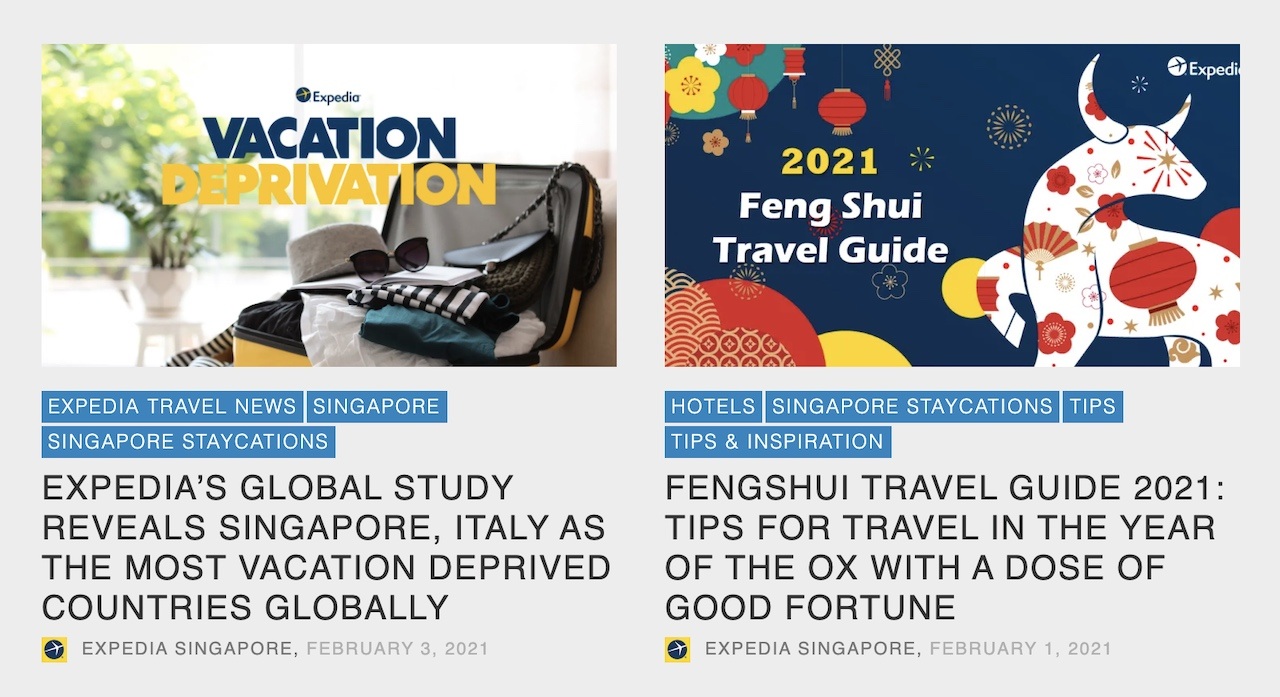 If you've recently used your SingapoRediscover voucher, then you've probably already heard of Klook.
Similar to Expedia, Klook is also an online booking platform that allows Singaporean travellers to book accommodation, transportation as well as tours for their travel plans. 
With their recent partnership with the Singapore Tourism Board, their blog content has been centred around Singapore sights to promote local businesses and domestic tourism. 
Be inspired by Singapore's official destination website where you can discover the best things to do and top places to see.
With local guides, travel essentials, and recommended itineraries, Visit Singapore caters to international tourists who are visiting the lion city for the first time. 
The extent of their content is incredibly vast, including guides for foodies, adventure junkies, culture shapers, and even social butterflies who just want to enjoy a good night out. 
To have a taste of the local street food that everyone raves about, read their piece on hawker food centres in Singapore that you need to add to your list.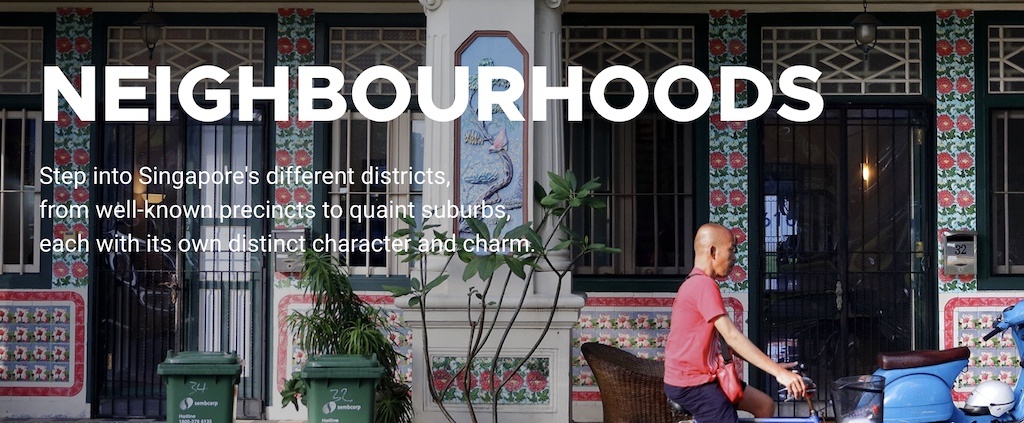 Travelling in itself can be quite a challenge. But travelling with kids is an entirely different story. 
Luckily, Our Little Smarties is a family travel blog covering a range of topics that will equip parents with all the tips and tricks to make travelling with children a breeze. At first, Founder Emily started the blog as a way to document and share her travels with her husband and son from around the world. 
Today, Our Little Smarties has become a great resource for families who are searching for suggestions on how to plan a family vacation and effective ways to make the most of their kid's school holidays.
Yes, bringing kids along on your travels can be difficult. But it can also be a rewarding experience where you and your family can bond and grow closer together. 
Be sure to check out their staycation section as they thoroughly review all of Singapore's popular hotels for that local weekend getaway.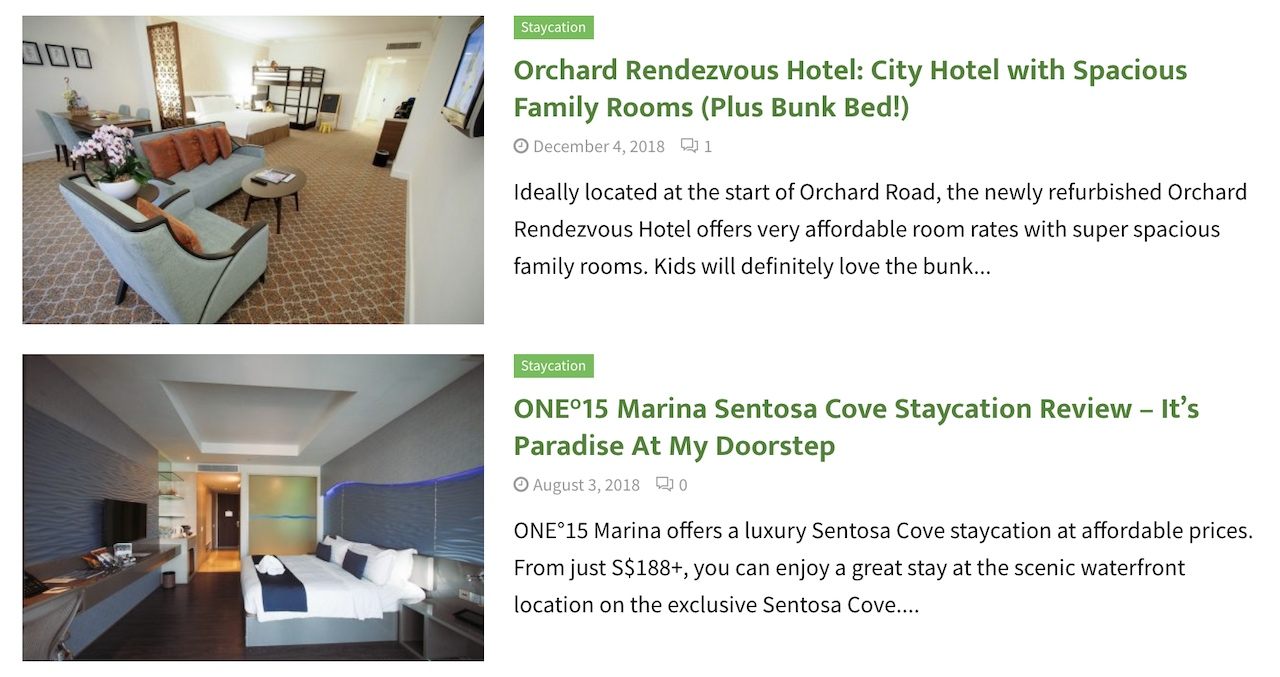 From a humble Singapore Airlines flight attendant, Irene Tan runs one of the leading travel websites in the country that has won her various accolades over the years.
She may have been born and raised in Singapore but she's definitely a citizen of the world!
What drives her readership is how far she's travelled from the little red dot and the way she shares her authentic travel experiences with no filter. From the depths of Southeast Asia, Europe, Africa, and North America, her travel guide will make you feel like you were right there with her. 
If you're looking for a travel blog that takes on a more laid back approach but is informative at the same time, have a read from Irene's Travelogue.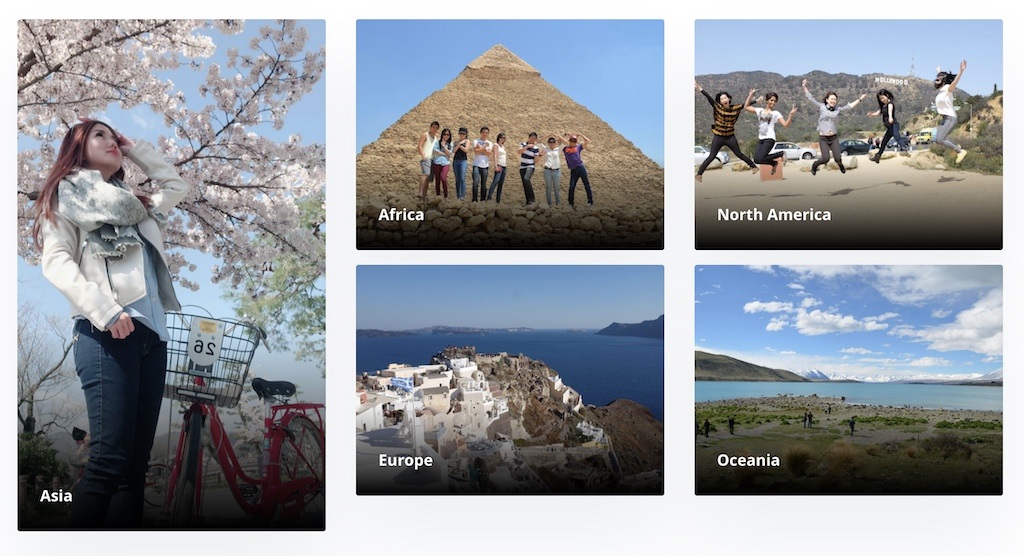 Follow Founders Zhiqiang and Tingyi's adventures as they take you through their travel experiences with PassportChop. Having been around since 2009, their experience has won them several awards from Lonely Planet and the Asia Pacific Blog Awards. 
From the best places to eat, see, and sleep, these two will take you on a journey through their blog.
You'll get unbiased reviews of various hotels and restaurants as well as useful tips to plan your travel itinerary across many destinations from Asia to Europe.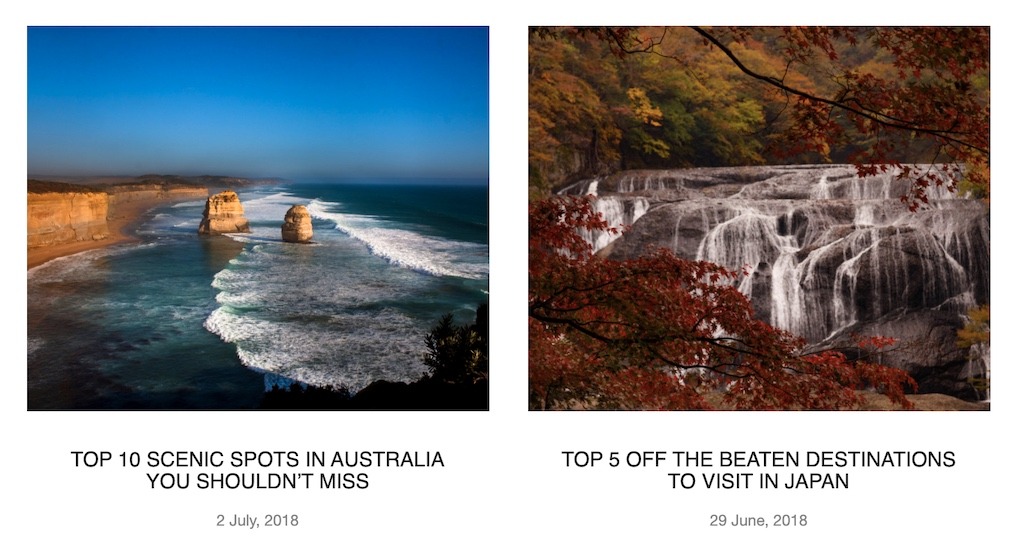 Yet another household name in the world of travel publications, TripZilla is no stranger to any of us. With their diverse readership in Singapore and our neighbouring countries, they are known as Southeast Asia's #1 travel inspiration platform. 
They specialise in providing curated guides and itineraries for South-East Asian travellers to explore the beauty of our region. On top of that, they also have close partnerships with travel agencies, hotels, and travel services around the region as well. 
Have plans to head over to the tropical gem of Boracay in the Philippines after the pandemic? Here's what to expect from the island's new normal.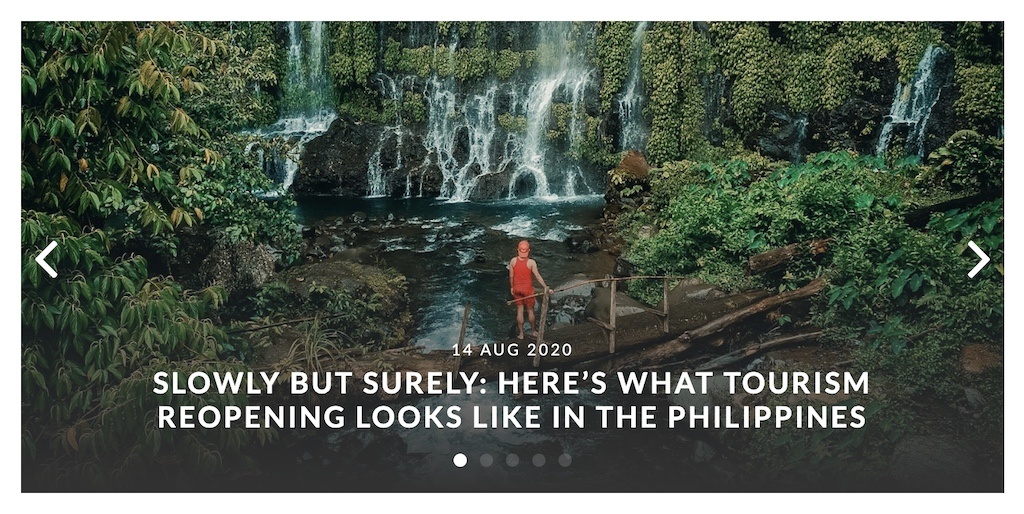 While its name is considered to be singular, The Travel Intern is actually made up of a community of explorers, eager to share their global adventures with the world. 
Through The Travel Intern Programme, which is a rotational internship that promotes travelling as a lifestyle, their promising team consists of skilled writers, videographers, and photographers. Not only do they cook up informative articles, but they also film vlogs that thoroughly document their escapades. 
Through their content, they are able to take Singaporean readers to far-flung places from the streets of Kerala all the way to Iceland's Golden Circle.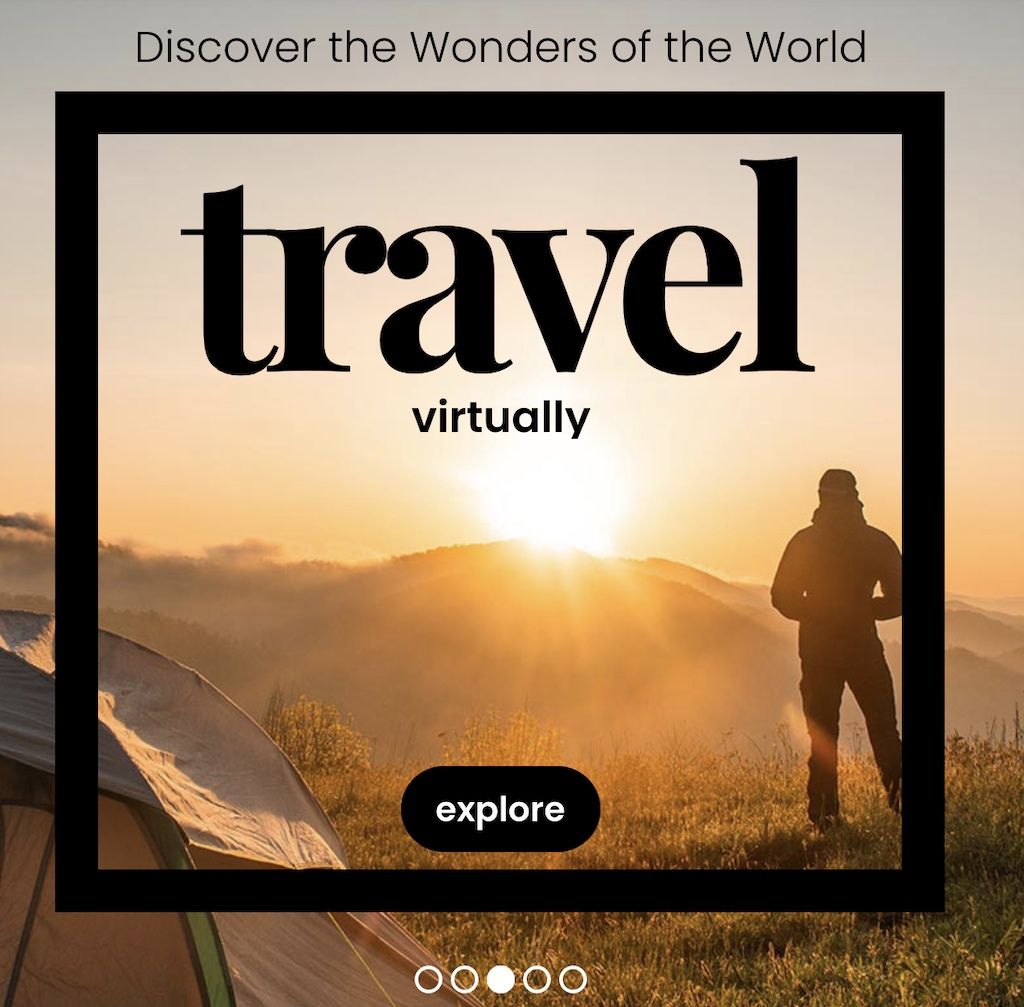 Jaclyn Seah is the occasional traveller. Since she doesn't always have the luxury of time, she shares tips and stories on how to plan quick getaways that are still full of quality experiences for those who are always strapped for time. 
Jaclyn is more than well-travelled as she has been to more than 40 different countries. But when it comes to her posts on her motherland, you can expect them to be in-depth and personal. 
Read her take on some of the best cultural sights in the country to step away from the hustle and bustle that we're used to.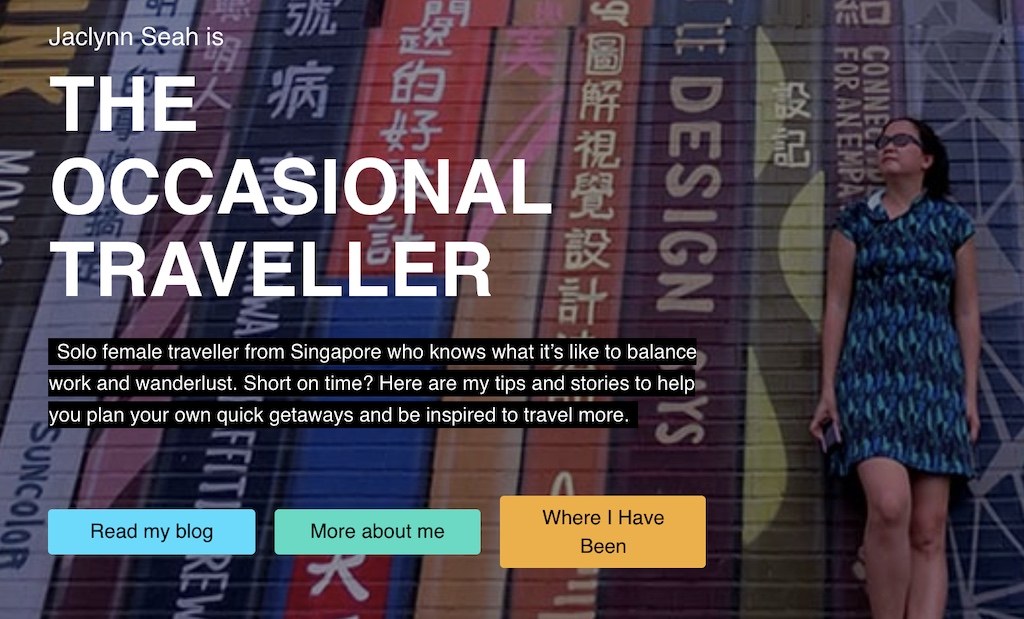 This Singaporean couple gives us a glimpse of the escapades they've embarked on in the course of their unique and inspiring married life. 
Beyond the fun stuff like sharing their favourite places in a specific country, they also get down to the nitty-gritty and have tons of practical advice for their readers including vaccinations, visas, and potential travel scams. 
Overall, the girl and the bald traveller are a fun pair that continues to inspire their readers with their content. 
If you're thinking about travelling during this pandemic, think again. The bald guy shares how doing just that could be an utter disaster. 

Having started back in 2008, Travelerfolio is probably one of the oldest travel blogs in Singapore.
Today, the team continues to showcase the best holiday destinations and have even been featured on news outlets like BBC Travel, CNA, and The Straits Times for their quality travel content. 
Just like their name, their travel portfolio is quite extensive. They have featured countries closer to homes like Hong Kong and Indonesia, and those that are miles and miles away including Israel and Tanzania.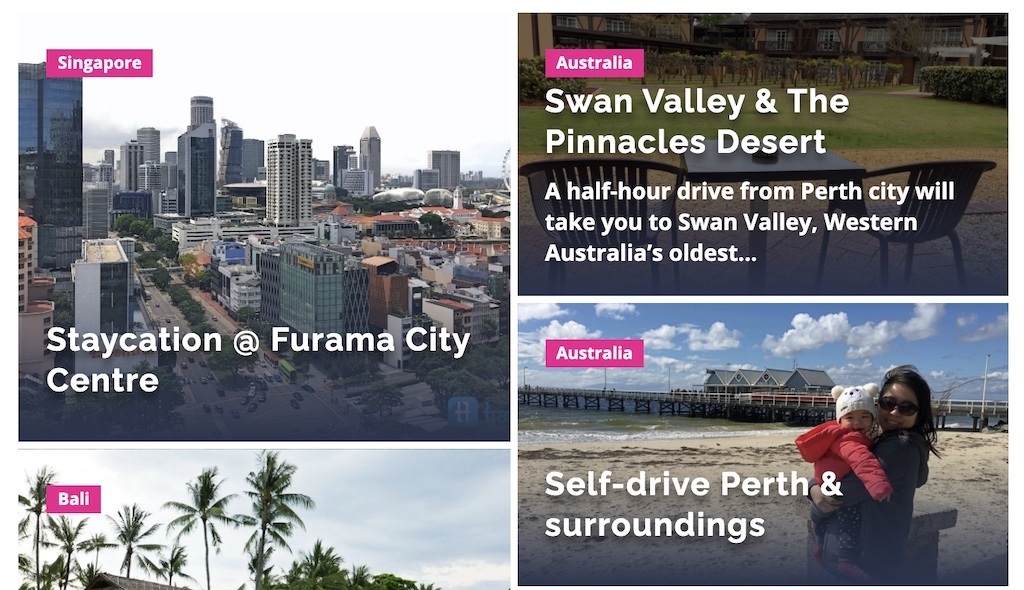 Sunrise Odyssey is the brainchild of avid Singaporean travellers, Gina and Daniel, who also happen to be a real-life couple. 
Unlike general travel blogs that show you the most iconic destinations in the world, the couple takes us deeper to more underrated destinations like Sipidan Island and on more intimate topics like why you should travel with your partner. 
Through the sharing of their experiences authentically, both good and bad, this certainly gives Sunrise Odyssey that edge over its counterparts.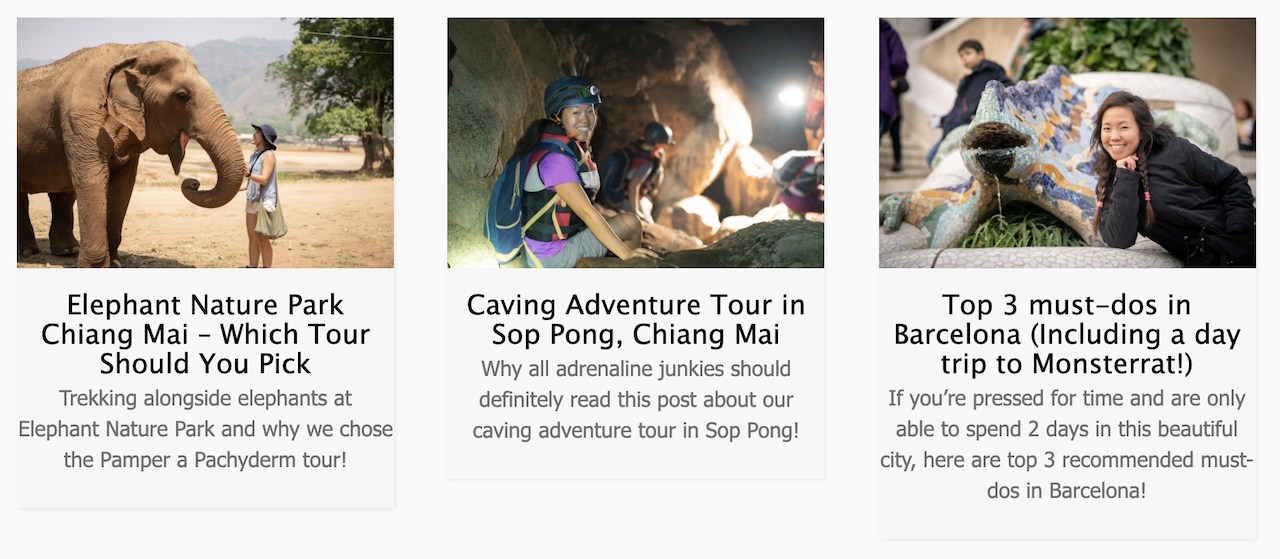 Keith Yuen is the man behind Travel Inspiration 360. This travel blog provides general travel tips as well as personal stories from Keith's own travels.
While Keith will take you 360 degrees around the world, one thing he specialises in is his stories on different vegetarian eats across the globe. Being a vegetarian himself, he understands the struggle of finding good vegetarian options when travelling and decided to share that with his readers. 
We found his article on the best vegetarian food in Taiwan to be quite insightful and can be useful on your next trip to Taiwan.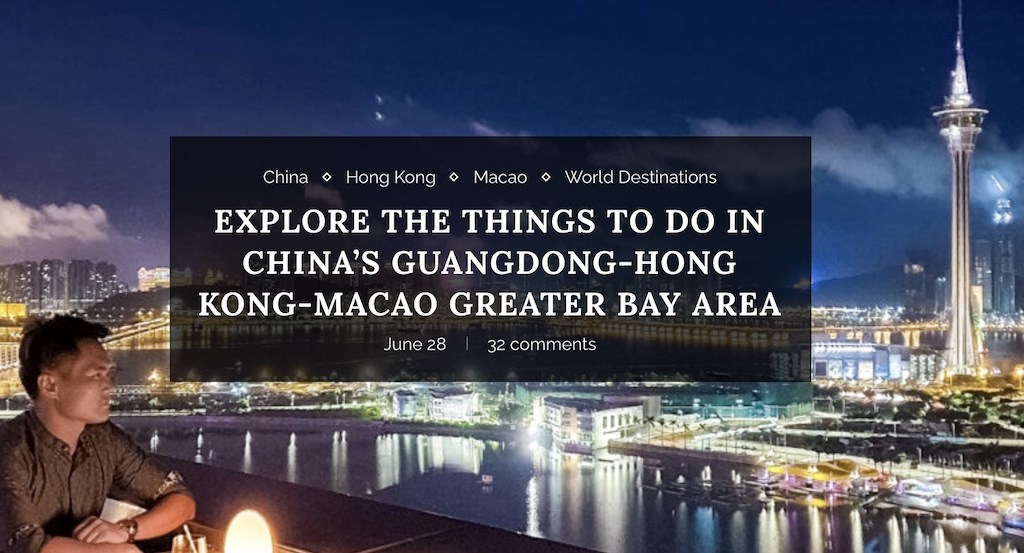 Did We Miss Out Your Favourite Travel Blog?
Whether it's a new travel blogger or a holiday destination site, let me know! 
Simply email me at sean@speechsilver.com and I'll check it out (if it's good, I'll be sure to add it in).
Looking to create content for your corporate travel blog, contact us today and we'll get in touch!