The Best Paid Sites For Quality Stock Photos & Images (2021 List)
March 1, 2021 | Sean Foo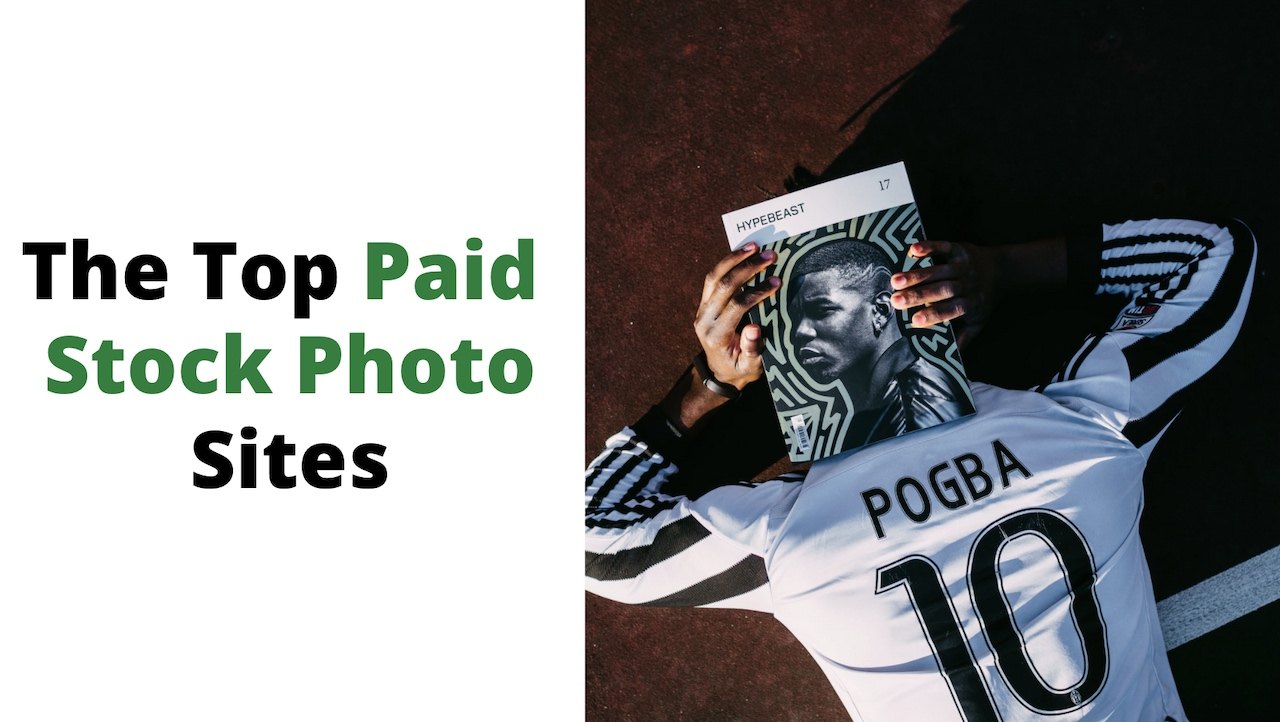 There's no doubt that the images you put on your website or blog articles have the power to make or break the aesthetic. 
They have to be carefully selected to not only complement your content but also to enhance it.
If you've been sourcing for images for some time, you might have chanced upon sites that offer free stock photos and used some of them for your projects.
While there are some great options for free stock photos, an issue you might face down the road is running out of options or facing a lack of variety when you search for certain keywords or worse – licensing issues for each individual picture!
Fortunately, you wouldn't have to worry about these issues ever again when you use paid stock photo sites.
As these paid stock photo sites give their photographers part of the image fee, the photos are high in quality and can be used in publications, on websites or other commercial purposes.
Apart from having the assurance that these images are of great quality, you would definitely find options that are a better fit for you if you're looking to create unique content.
Your paid plan would also cover license and commercial usability, so you wouldn't run into royalty-free issues.
Ready to make your blog posts more engaging and your website more unique? 
Explore your paid stock photo options on the web with our top selection of the best-paid image sites.
The Best Paid 16 Sites For Quality Stock Photos & Images
With over 360 million images, Shutterstock has one of the largest and most diverse collections of royalty-free images. It also offers illustrations, vectors, videos and music for your projects. 
Explore their Curated Collections which feature photos related to current trends and upcoming events or take things to the next level with some award-winning visuals in their Offset collection.
For those who wish to edit photos, you may do so using the Shutterstock editor.
If you're on a budget, the good news is that Shutterstock offers pay-as-you-go plans, which lets you get a fixed number of images for a flat fee. Alternatively, there are other plans at different price points depending on your specific needs.
Be sure to check out their Creative Trends Report to understand the latest and the greatest when it comes to design, images and photography.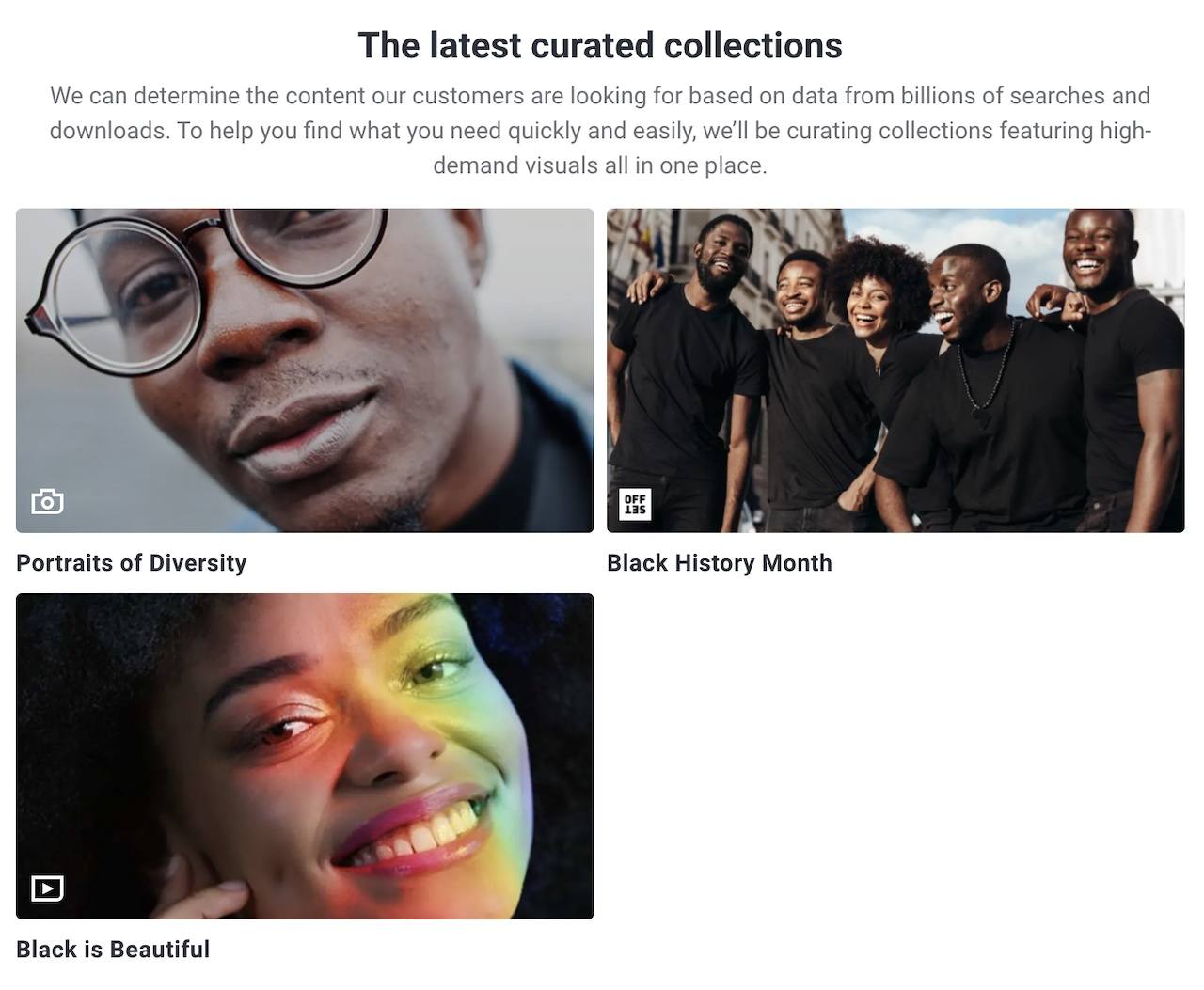 Are you a designer looking for creative imagery that can be used in general commercial and non-commercial settings?
iStock has you covered with its range of high-resolution stock photos across categories such as nature and landscape, seasonal and holiday, jobs and careers as well as science and technology, among others.
A division of Getty Images, iStock is one of the most popular paid stock photo sites. With the option to design your projects via the Craft Stock plugin and edit photos using the iStock editor, you'll definitely be able to create impressive visual content.
Be sure to check out their free selection of photos (3 new ones every week) that you can use for your creative projects!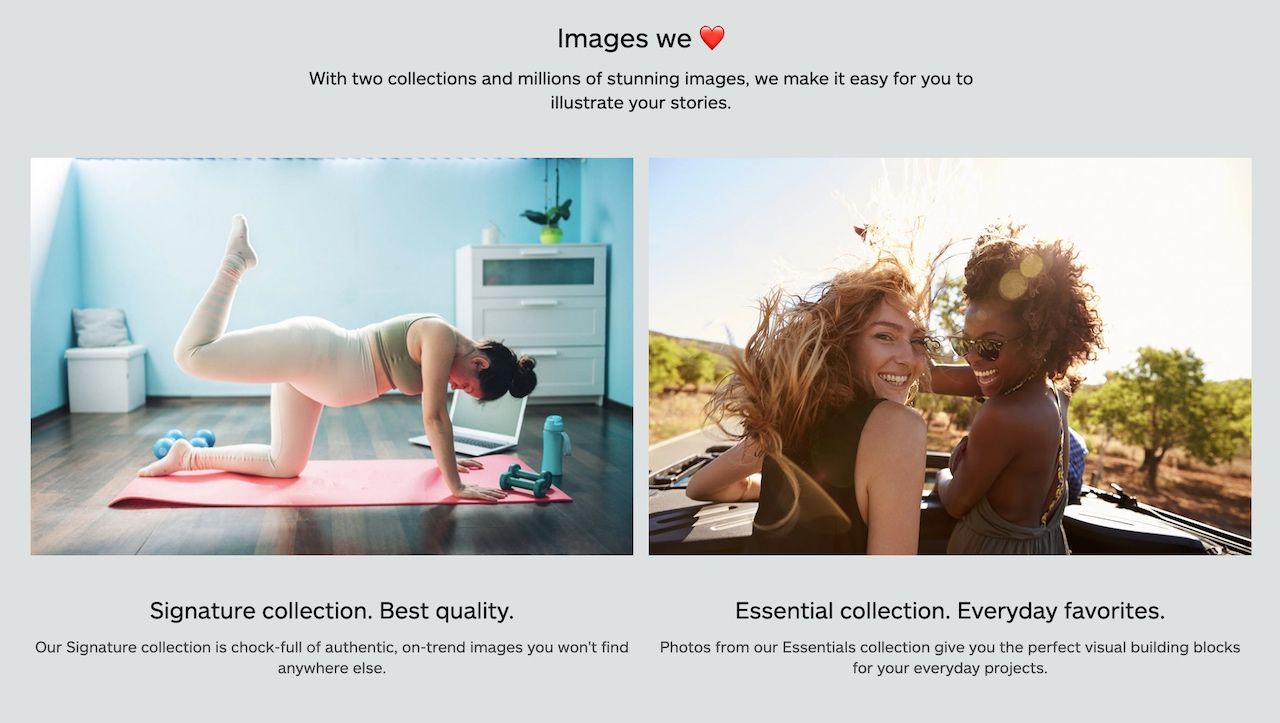 We all know Adobe for their creative software such as Photoshop, InDesign and Illustrator. But did you know that they also have a high-end stock photo site, Adobe Stock? 
If you already use Adobe Creative Cloud apps, then Adobe Stock is perfect for you because you can easily access, manage and use Adobe Stock's images within these Adobe apps.
Expect to choose from a wide range of curated photos, videos, illustrations, vector images, 3D assets and templates for your projects – all royalty-free.
Not sure if this is for you?
No sweat, give Adobe a try with a free 30-day trial and get up to 10 free photos!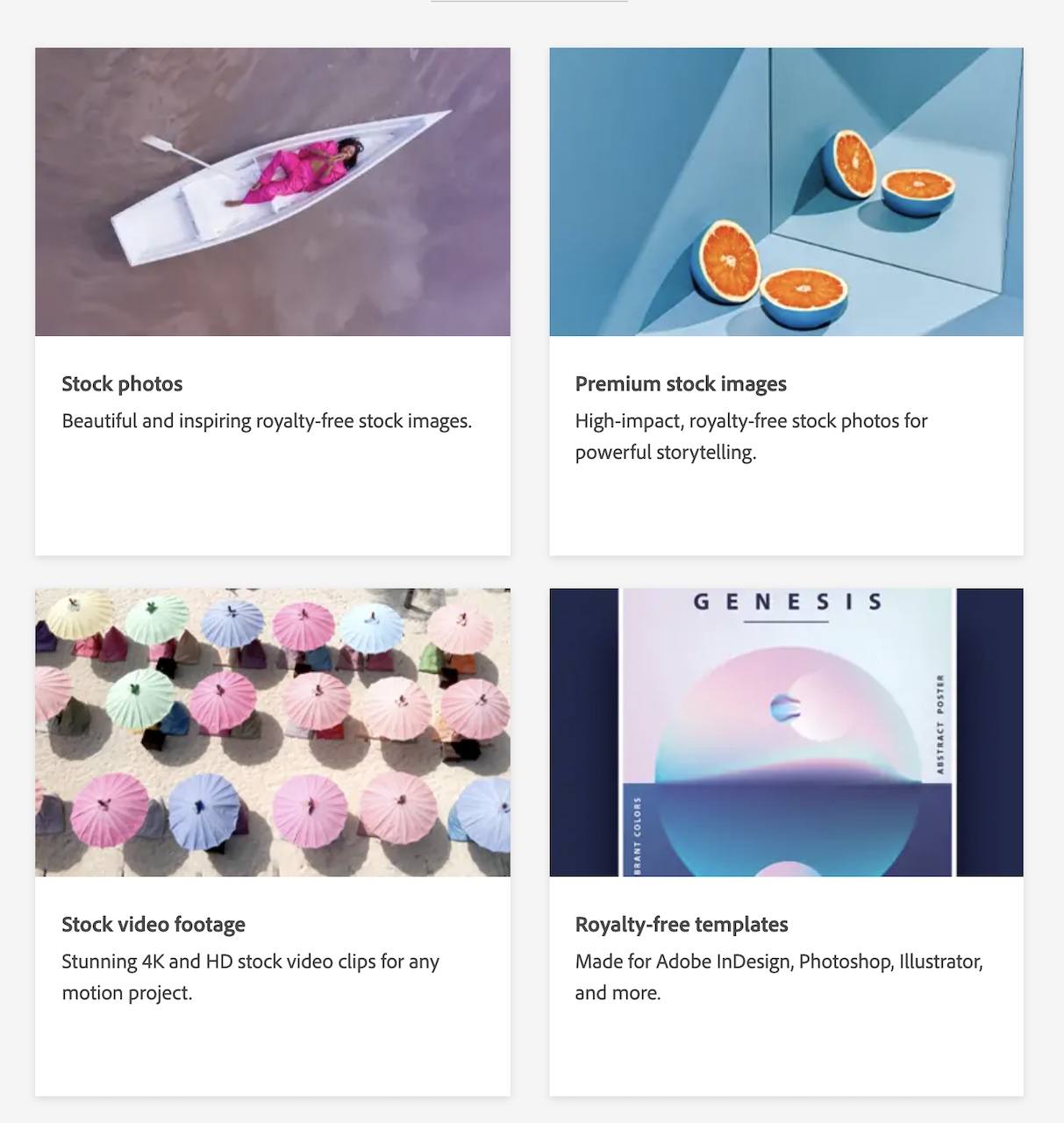 Established in 2000, Dreamstime has a large collection of professional stock photos which grows daily with photos from worldwide contributors.
If you're searching for images in modern art styles, look no further than the collection of 170 million stock images on Dreamstime.
They even have a free section that you check out and use without paying a dime!
Besides stock images, it also offers thousands of high-quality, professionally produced audio clips, royalty-free music and video clips.
Priced at less than a dollar per image, it is a wallet-friendly option if you're on a budget – be sure to check out their 15 images free trial.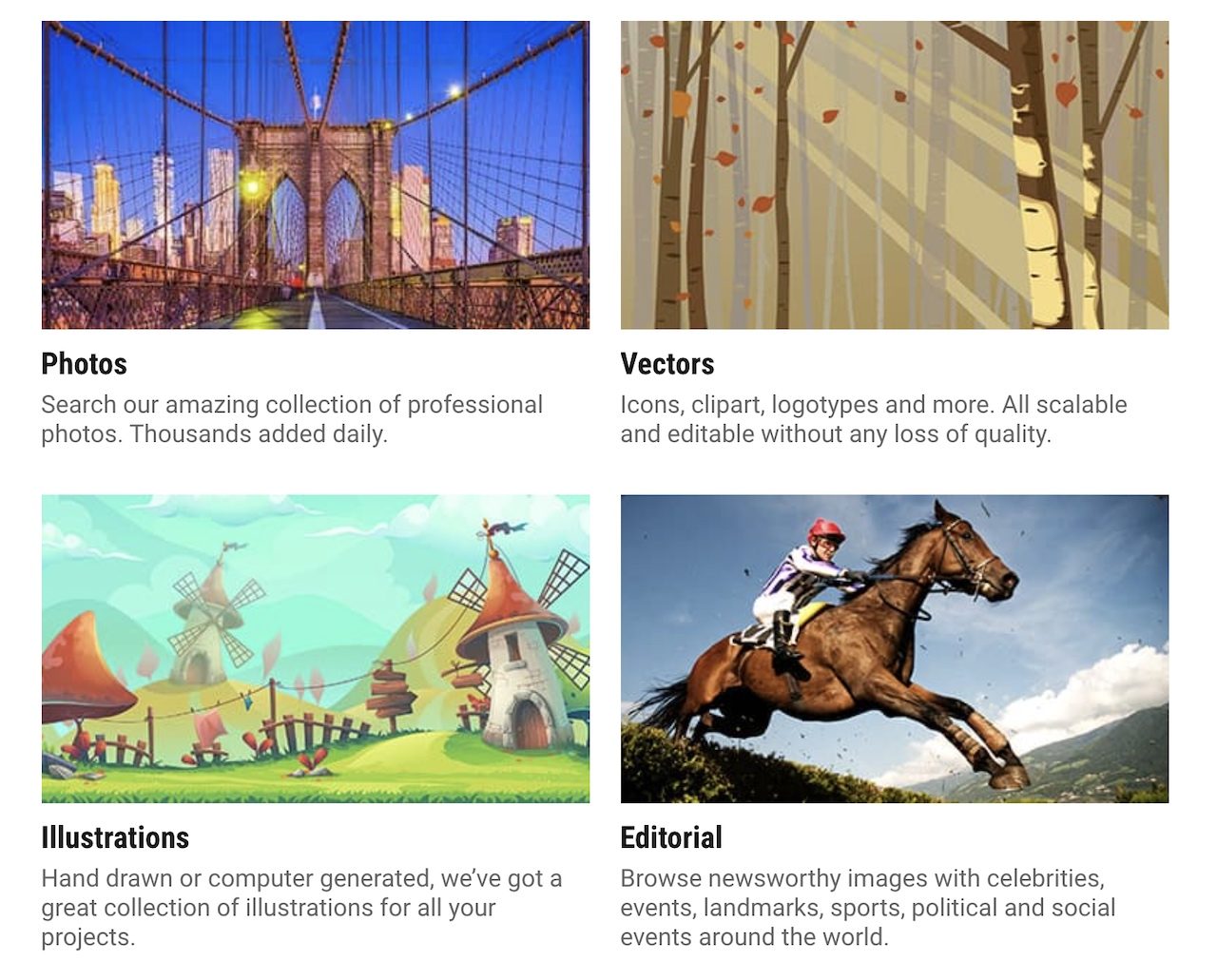 With a straightforward and simple interface, Depositphotos is easy to navigate.
It has a feature that lets you filter according to color, size, image orientation and other specifications, so you'll be able to access the content you need effortlessly – over 198 million files worth!
Apart from stock photos, you can also download vectors, HD videos and audio files. Perfect for a wide range of commercial and creative projects you might have on hand.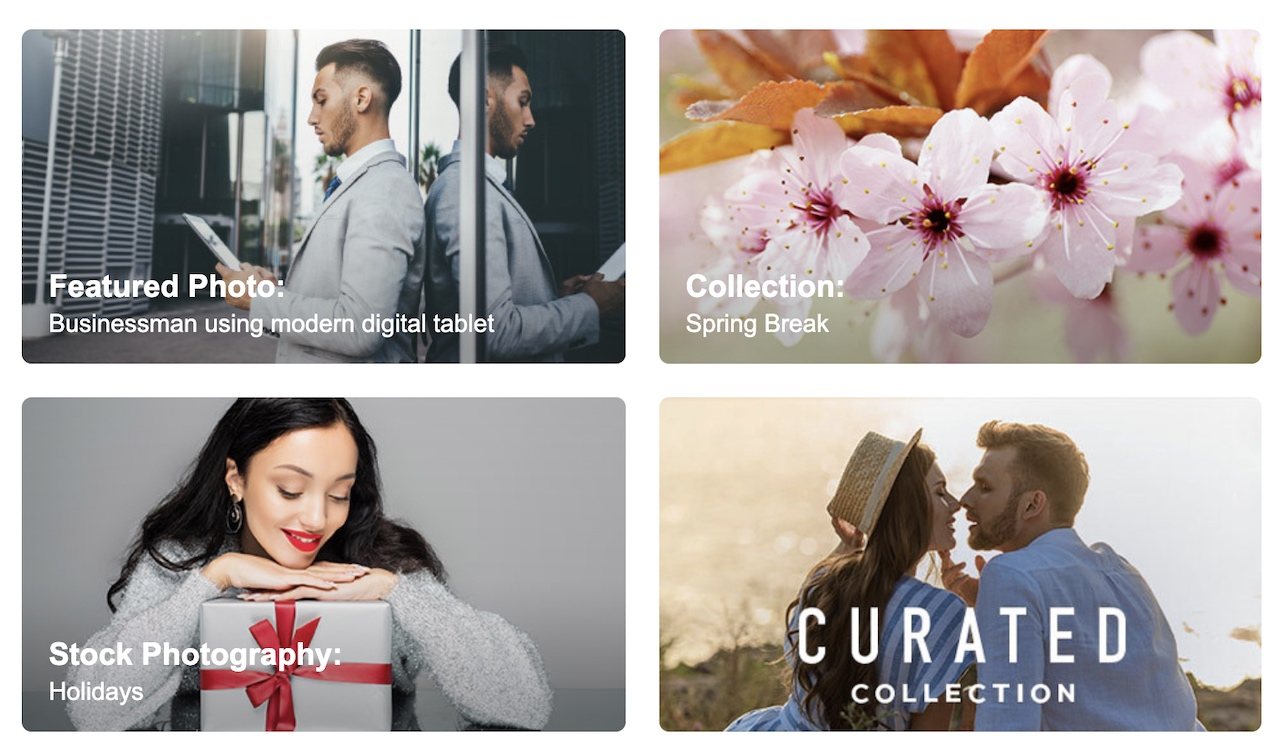 Looking for one of the most affordable & cost-effective stock photo sites? Then you're in luck.
With a growing library of over 7 million royalty-free images, vectors, and fonts, you'll be able to buy them for as low as 99 cents per photo!
What's more, if your photo needs vary from month to month, you can carry over your unused downloads for up to 3 months – highly useful for agencies out there.
Plus, if you work with vector images a lot, do also check out their free EPS converter to convert your EPS file to JPG, PNG, and PDF.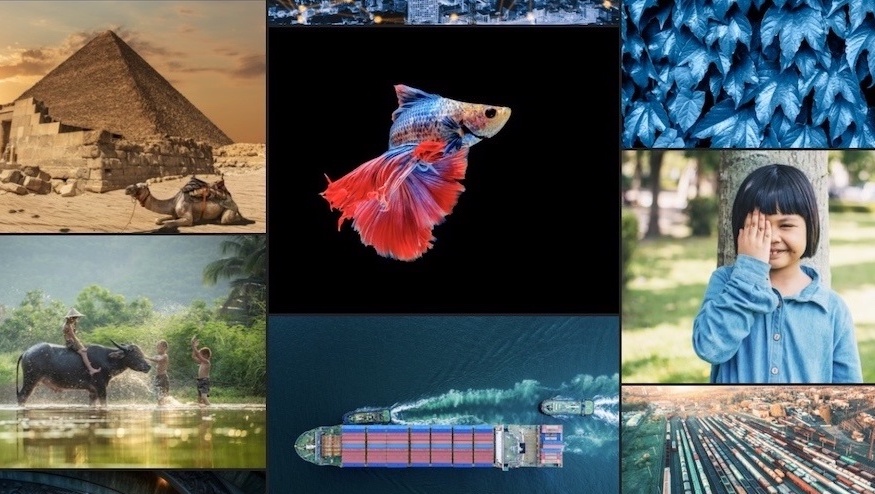 123RF is a good option if you're on a budget. From eye-catching photos and vectors to video clips and even music clips, the site is updated with over 90,000 creative works daily. 
You'll always be able to explore new content. 
Keep things fresh by using the "New Images" and "Trending Images" filters to access the latest and most popular content.
Also, you can explore their "Featured Contributors" section which showcases all the works of specific contributors. This can be especially useful if there's a certain style you like and wish to explore more options from that contributor.
Be sure to check out their suite of tools for your quick editing needs.
If you aren't satisfied with your images, 123RF even has a 100% money-back guarantee!
If videos are more important than photos for you, then Pond5 will be your best option to explore.
Most of the paid stock photo sites in our list are focused on providing a large collection of the best images. However, Pond5's aim is to build the world's most accessible marketplace of media assets for video creators to tap into.
With over 25 million video clips and award-winning tools such as patented Visual Search for video as well as integration for all major video-editing software, Pond5 is the go-to site for filmmakers, marketers and media organizations.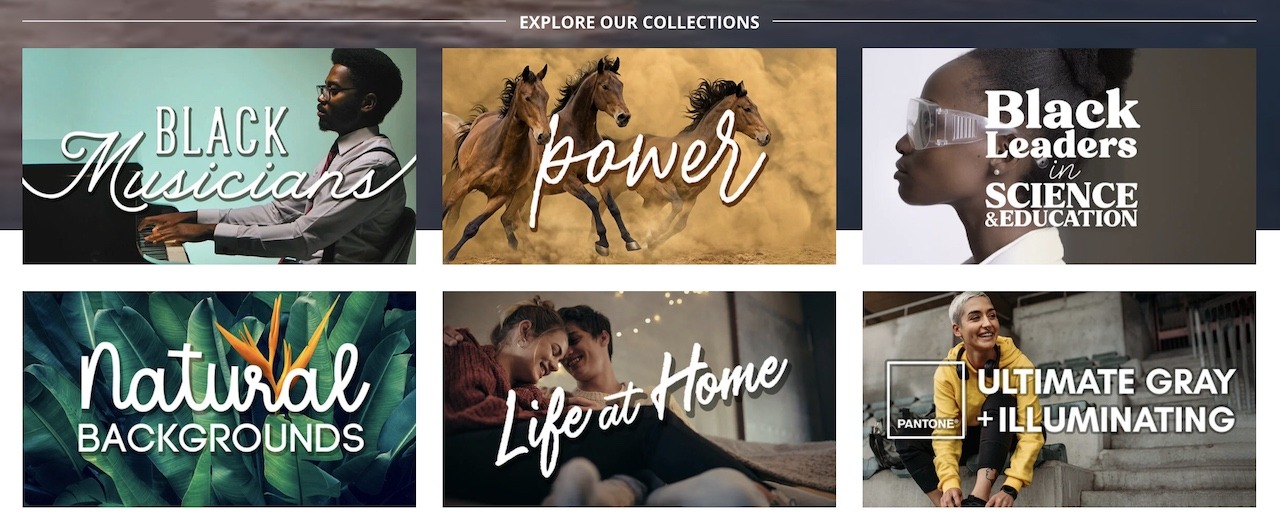 Alamy's mission is to change the world one image at a time. They believe that there are stories that have yet to be told and no image should be left unseen.
Alamy does not edit the contributors' works and instead, lets them upload whatever they want. The result is a selection of real-life images that are both authentic and relatable.
For those who are searching for a more natural, un-posed type of style, Alamy is definitely worth checking out.
Besides having a diverse stock photo collection (including 360 panoramic photos), they also offer a variety of vectors and videos to choose from.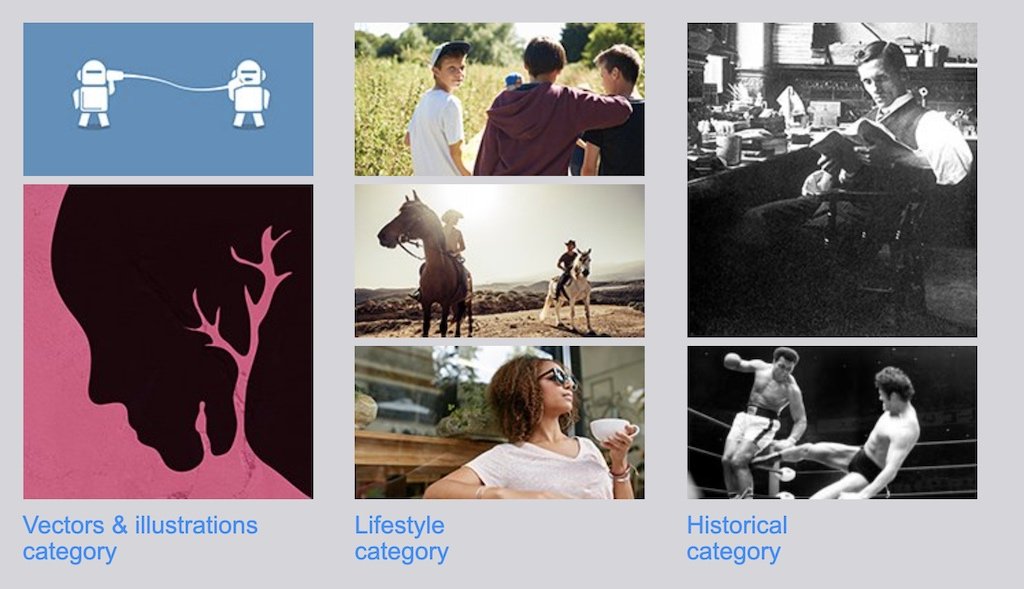 Since its inception in 2004, Bigstock has grown and now hosts over 83 million stock photos, vectors and videos across the following categories: business, computers, vacation, food, health, nature and sports, to name a few.
It also has a feature that enables you to access trending content by searching images and videos with the most popular keywords of the week.
Try them out with a 7-day free trial and download up to 35 royalty-free images!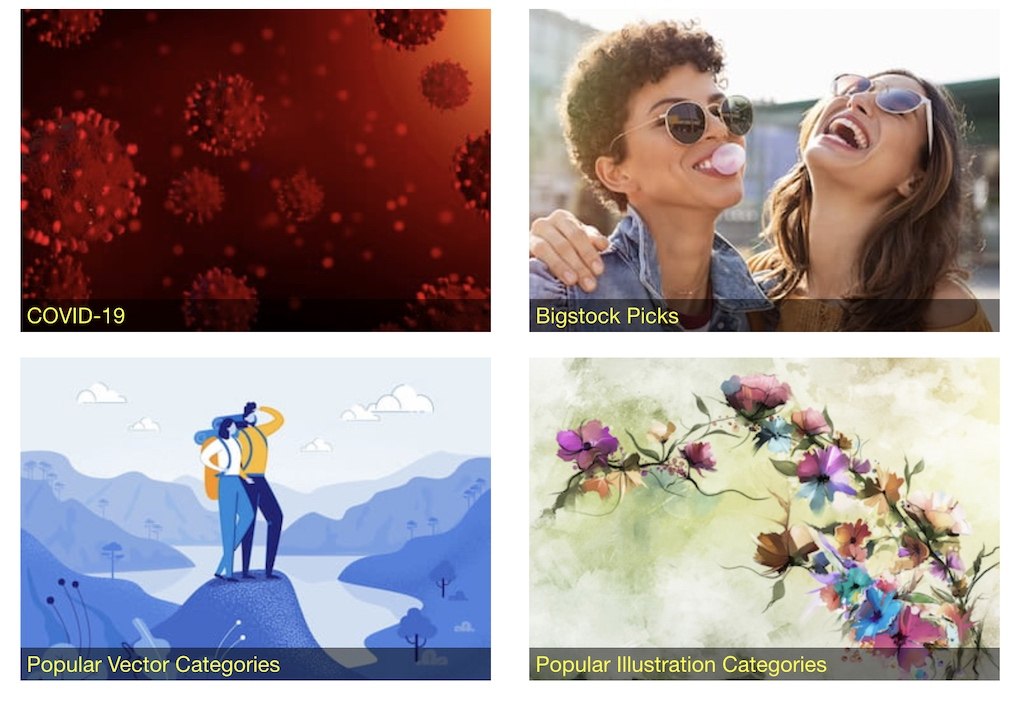 Tired of the overused, cliché photos? If you're looking for more uncommon options, then Death To Stock could be your next go-to site. 
As its name suggests, Death To Stock is all about going against the usual generic images that are commonly found on stock photo sites. 
It encourages authentic shots from contributors that can be used to make your site content more unique.
To make the sorting process easier, it has media packs, which are basically collections of related photos that you can go through to find the perfect ones for your project.
For those who want to try this out, they have a 14-day trial available.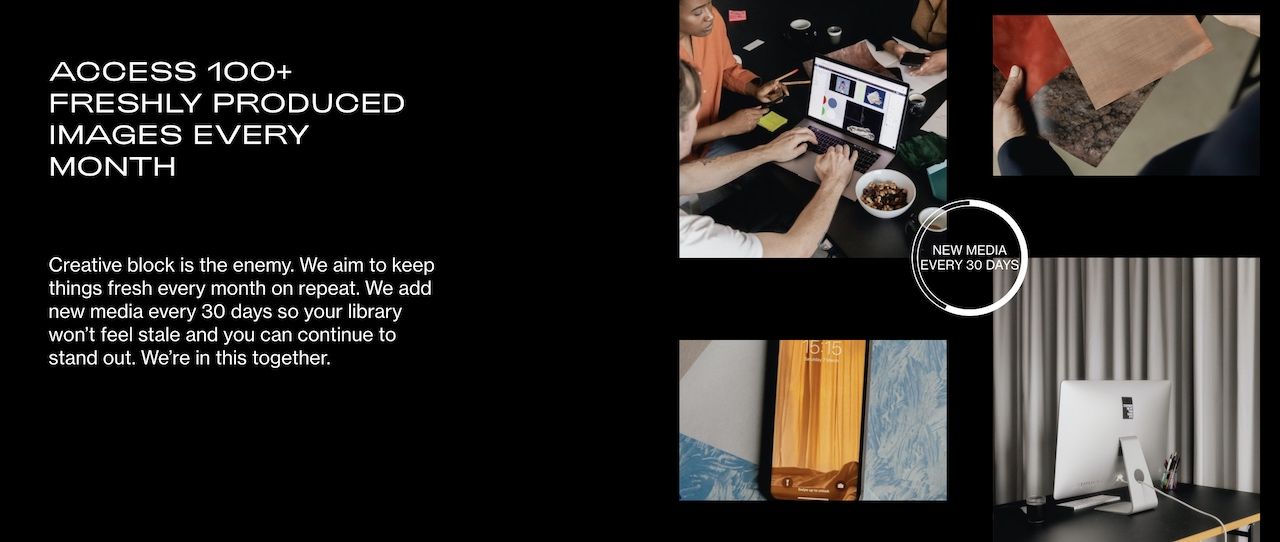 Storyblocks was previously known as Videoblocks, a site that offered an unlimited subscription plan for royalty-free stock footage.
It later rebranded into the Storyblocks it is today when it expanded to include stock images and audio files. 
If you're looking for unlimited access to stock images, videos and music libraries, Storyblocks is the ideal site for you! 
All content is royalty-free, which means you can use it for as long as you have to, even after your membership expires.
Do note that although you'll find plenty of options for personal or commercial projects, it can be challenging if you have strict editorial requirements.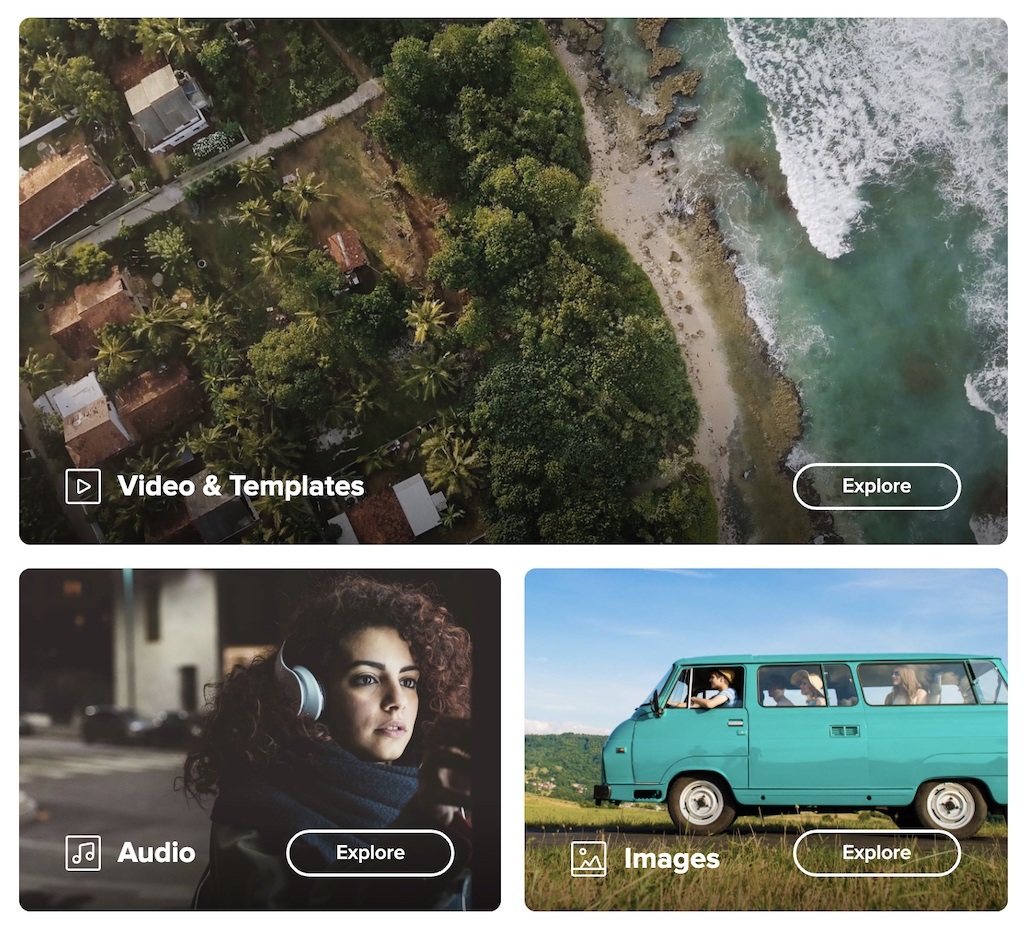 Another good unlimited subscription option is Stock Unlimited, which is actually the OG of unlimited download plans in the stock photo industry. 
Although they initially only offered vectors and illustrations, they eventually grew and now provide over 1 million visuals including stock photos, as well as audio and font files.
With the unlimited plan (which is one of the cheapest out there) and many creative assets to work with, there's no doubt that you'd be more than covered for all your projects.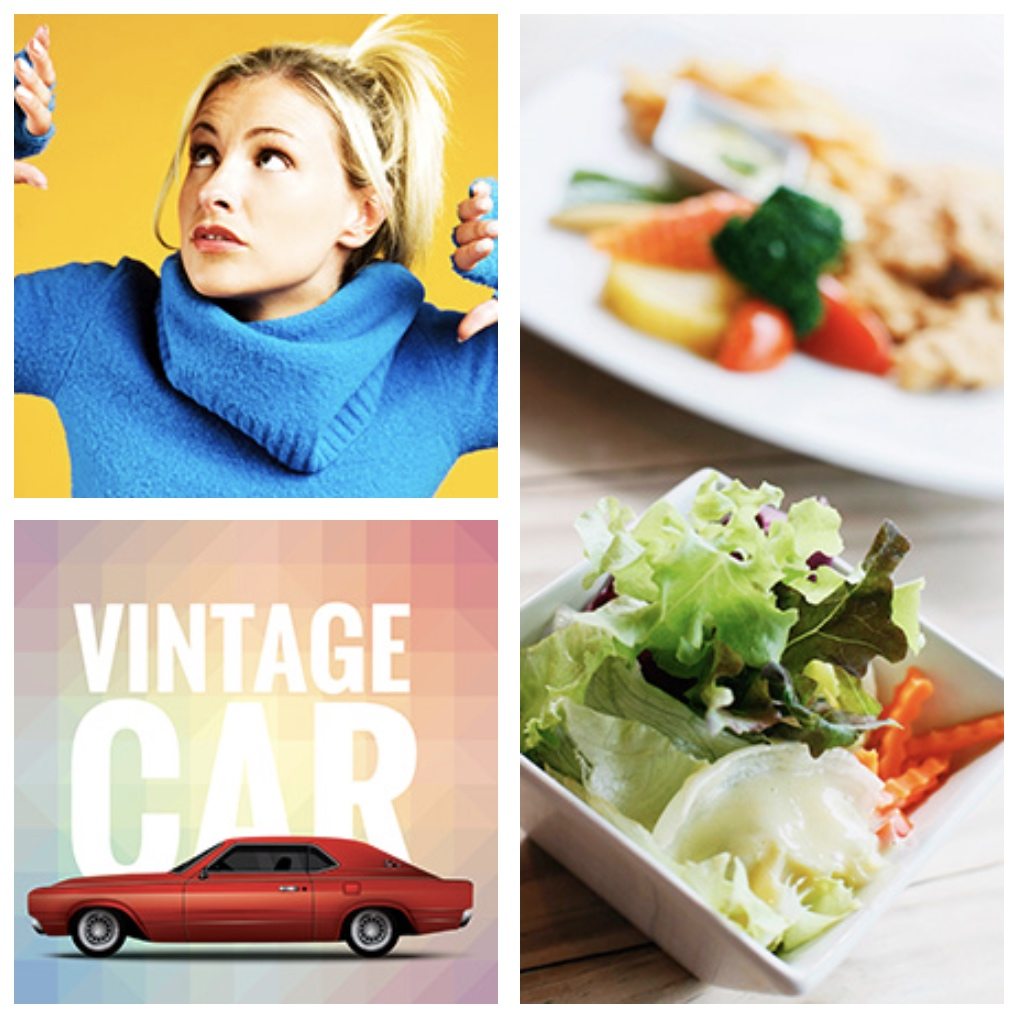 With a goal to discover talent, empower them and give them a stage, EyeEm connects creators with brands to offer unique, on-brand content.
In 2010, EyeEm's four co-founders organized one of the first mobile photography exhibitions out of a Berlin subway station. From its beginnings as an underground art movement, EyeEm has since grown into an engaged online photography marketplace and community.
Be sure to read their blog as well check out their Visual Trends Report that discusses photography trends and news to stay in touch with the latest and greatest!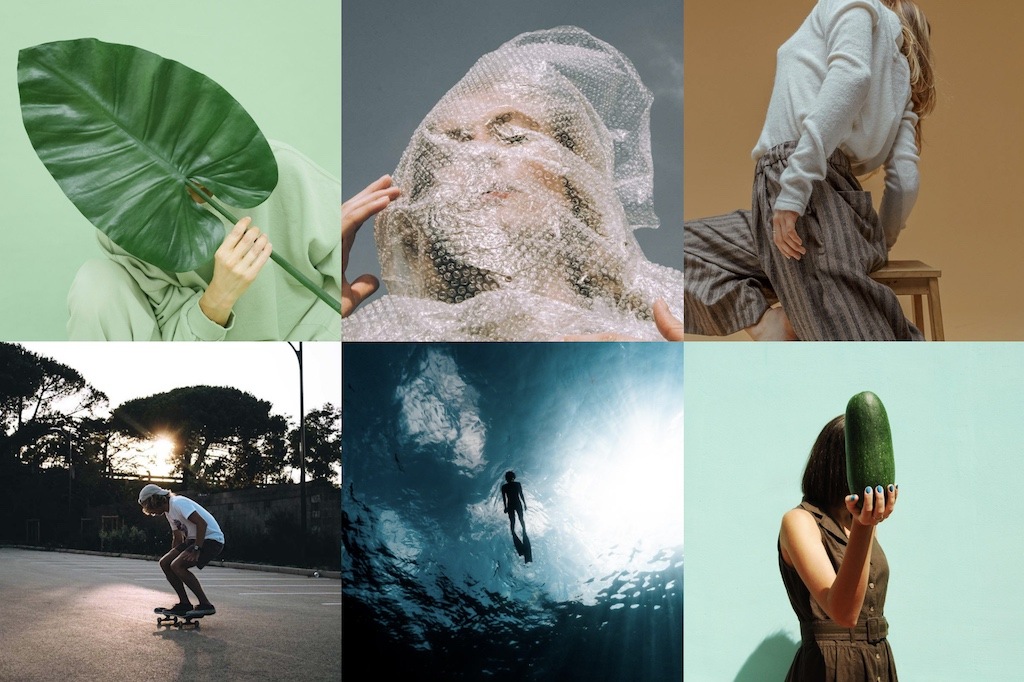 Envato has a wide range of creative assets including stock photos, web templates, music tracks and fonts.
It hosts several marketplaces (such as Envato Elements) that specialize in each media type, so you can pick the ones that are relevant to you. 
Their photo collection is filled with artistic, unique shots that can be filtered by color, background, tag and orientation. You can also narrow down your search according to your more specific needs.
When you subscribe, you'll also gain access to their business management tools and educational resources, on top of graphic assets!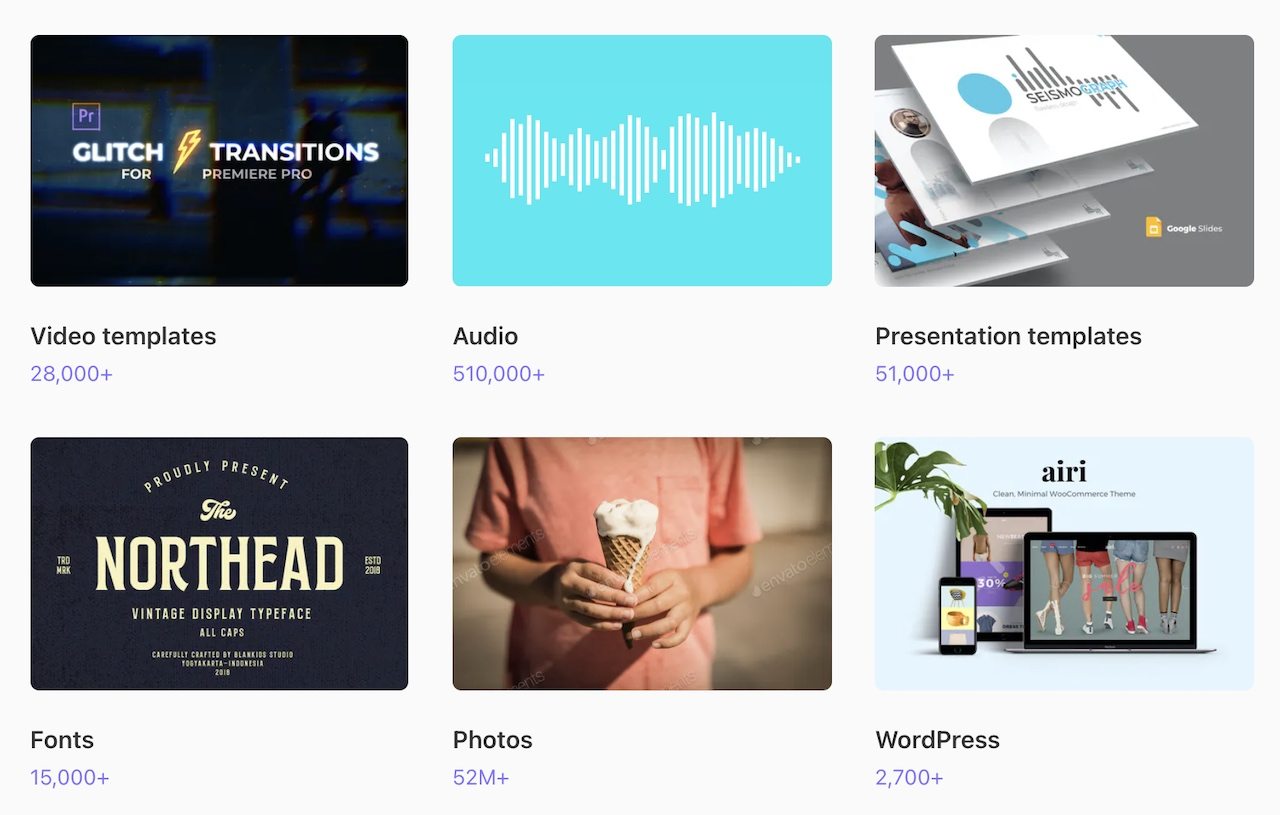 With over 3 million curated royalty-free images, vector graphics and videos, Purestock only works directly with professional photographers and artists.
This means a consistent stream of fresh photos, all of which are license protected, allowing you to use them for your creative and commercial ventures worry-free!
What's more, when you find an image you really like, Purestock allows you to follow your favorite artists and photographers – allowing you to quickly search for more of their creative works.
If you prefer a pay-by-image service instead of a subscription service, give their sister site, Superstock, a try.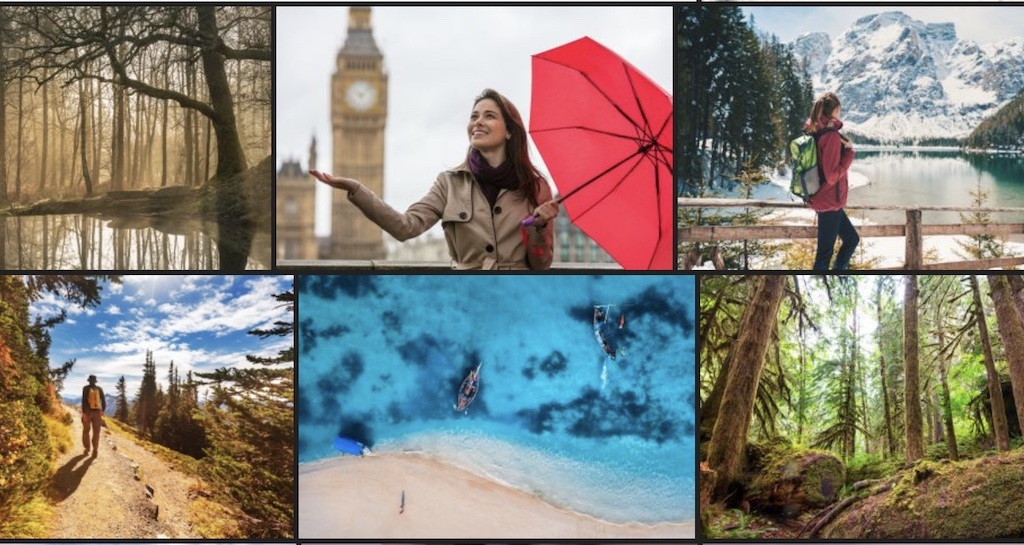 Go Pro With Your Images Today
While we all love freebies, sometimes it literally pays to pay!
You'll be able to access a whole world of premium images (as well as music, videos and clips) that you can use to enhance your content and blog posts to truly make it world-class!
But if budget is currently an issue, don't fret. We have a collection of the best Royalty-Free image sites for you to choose from.