50 Digital Marketing Quotes From Inspirational Influencers
June 19, 2020 | Sean Foo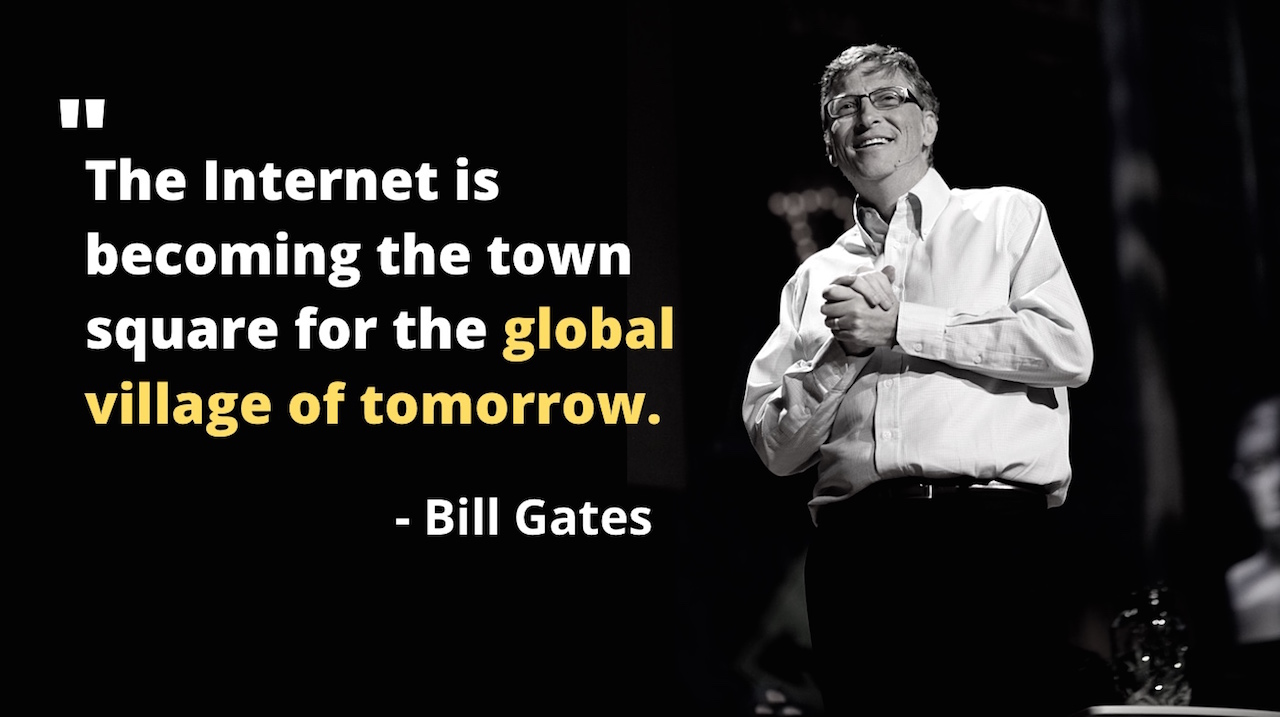 Marketing has always been about getting your message to your audience, and digital marketing is no different.
On average, people spend about 7 hours online each day, with 2.4 hours spent on social media. 
Digital marketing is just placing your message where your audience browses.
Online marketing can be a broad field, with many things to juggle, but, whether you do SEO or content marketing, knowing the big picture can give you clear direction for your efforts.
And what better way to gain direction, than from the top online marketing influencers!
From Neil Patel to Bill Gates, here are 50 digital marketing quotes to inspire and give you direction in your online marketing journey.
The Importance of Digital Marketing Today
1. "The Internet is the most important single development in the history of human communication since the invention of call waiting." – Dave Barry, Pulitzer Prize-winning columnist
2. "The Internet is becoming the town square for the global village of tomorrow." – Bill Gates, Founder of Microsoft
3. "Almost overnight, the Internet's gone from a technical wonder to a business must." – Bill Schrader, CEO of PSINet
4. "People shop and learn in a whole new way compared to just a few years ago, so marketers need to adapt or risk extinction." – Brian Halligan, Co-Founder of Hubspot
5. "At least 40% of all businesses will die in the next 10 years… if they don't figure out how to change their entire company to accommodate new technologies." – John Chambers, Executive Chairman of Cisco System
6. "The Internet has been the most fundamental change during my lifetime and for hundreds of years." – Rupert Murdoch, American Media Mogul
7. "The future of retail is the integration of Internet and digital services with the retail network." – Charles Dunstone, Chairman of TalkTalk Telecom
8. "It's hard to find things that won't sell online." – Jeff Bezos, Founder of Amazon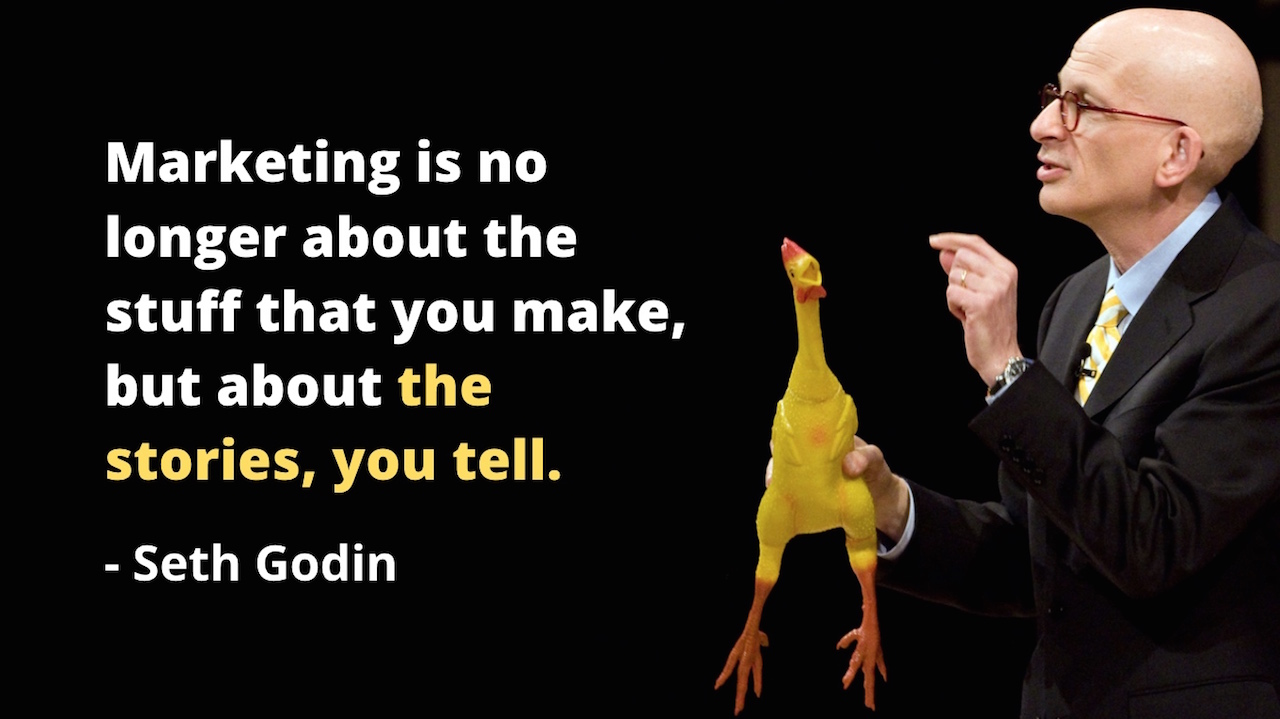 How To Connect Effectively With Your Customers Through Storytelling
9. "Marketing is no longer about the stuff that you make, but about the stories, you tell." – Seth Godin, Founder of Squidoo
10. "We are all storytellers. We all live in a network of stories. There isn't a stronger connection between people than storytelling." –Jimmy Neil Smith, Director of the International Storytelling Center
11. "If your stories are all about your products and services, that's not storytelling. It's a brochure. Give yourself permission to make the story bigger." – Jay Baer, Founder of Convince & Convert
12. "Take the human perspective and make it understandable and digestible." – Angie Teates, Chief Strategy Officer of Targeted Victory
13. "The most pivotal moments in people's lives revolve around emotions. Emotions make stories powerful." – Brandon Stanton, Founder of Humans of New York
14. "Each of us has some kind of powerful story. Tell it." – Leo Babauta, Founder of Zen Habits
15. "Tell a story. Make it true. Make it compelling. And make it relevant." – Rand Fishkin, Founder of SparkToro
16. "Make the customer the hero of your story." – Ann Handley, Chief Content Officer of MarketingProfs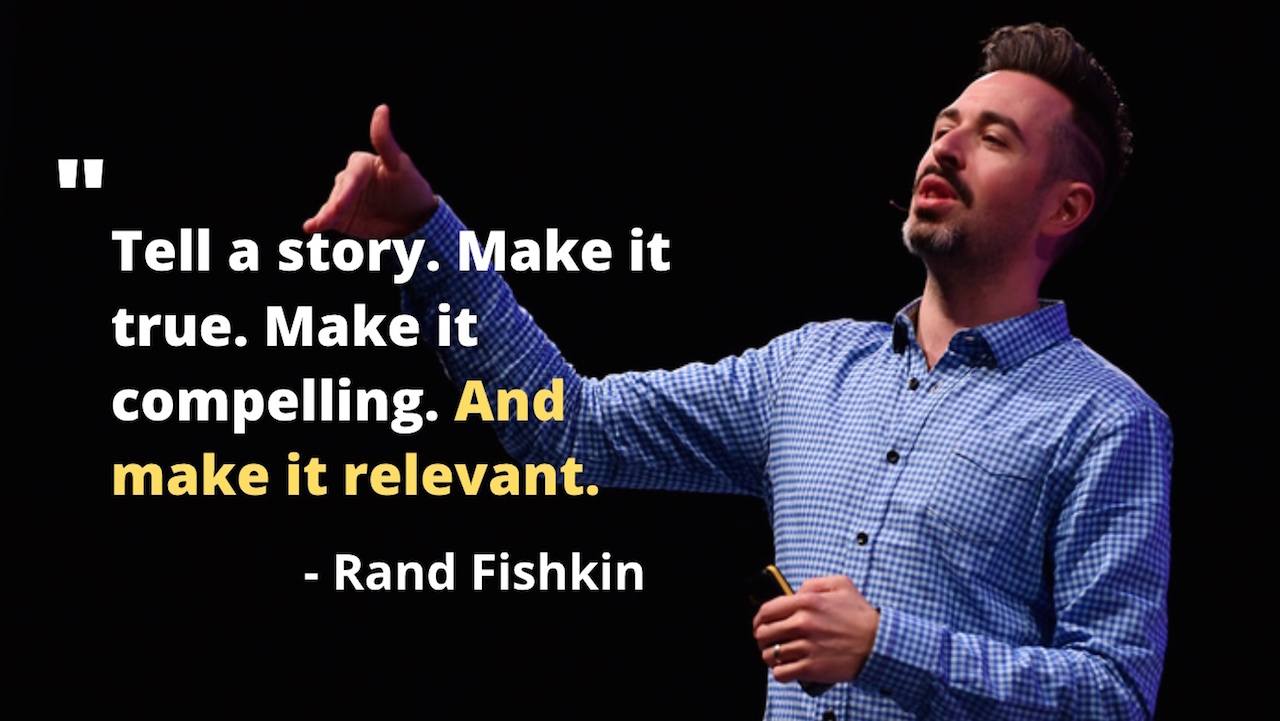 Why Nurture Relationships Over Email Marketing
17. "Email has an ability many channels don't: creating valuable, personal touches – at scale." – David Newman, Founder of Do It! Marketing
18. "Signing up is a powerful signal of intent to buy. Send them email until they do." – Dela Quist, Founder of Alchemy Worx
19. "Your goal should be to own quality time in your customer's inbox." – Andrew Davis, Founder of Monumental Shift
20. "Quality over quantity – Emails may be cost efficient but it's no excuse to not produce quality content to give to a targeted audience." – Benjamin Murray, Chief Marketing Officer of CloudShift Group
21. "Every email is a customer survey of your target market, by testing they vote on what resonates best with them." – Kath Pay, Founder of Holistic Email Marketing
22. "A small list that wants exactly what you're offering is better than a bigger list that isn't committed." – Ramsay Leimenstoll, Marketing Manager of KeepandShare
23. "Never forget social media is for reach but email is for revenue." – Bryan Eisenberg, Co-Founder of Buyer Legends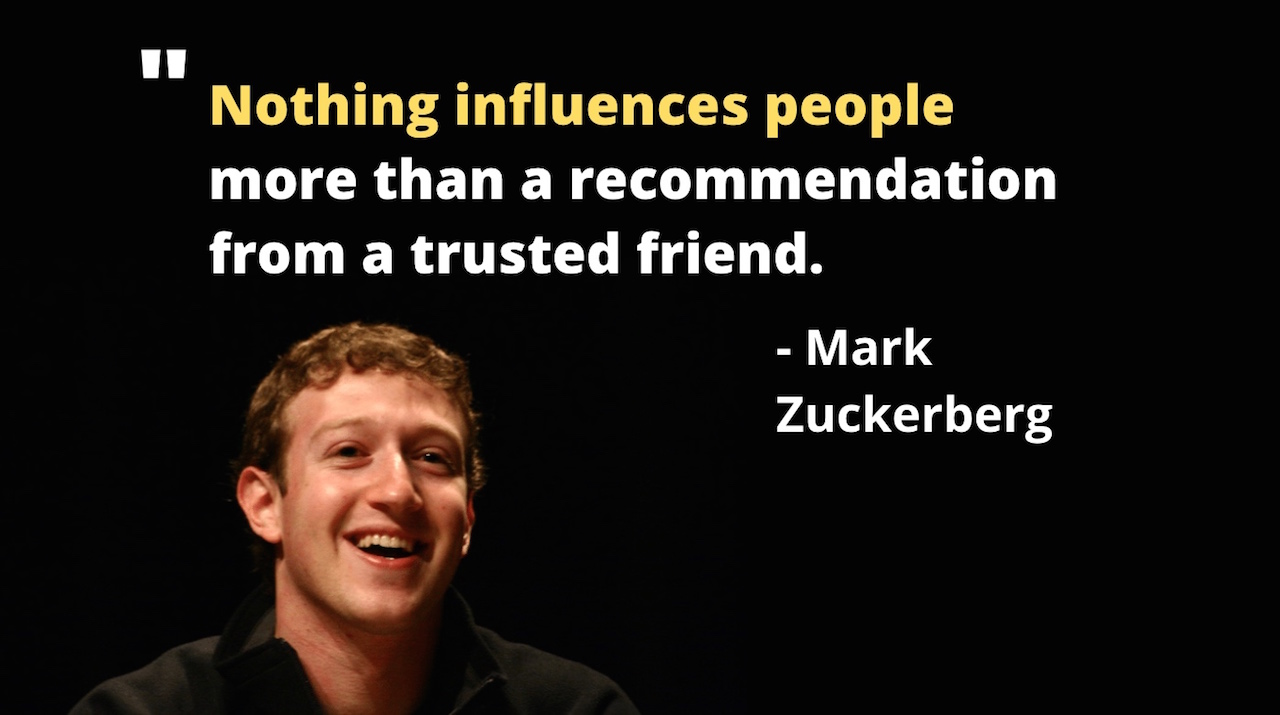 The Effectiveness Of Social Media Marketing
24. "The future of business is social." – Barry Libert, Founder of AIMatters
25. "It's important to be where your audience of potential customers is today, and where they might be tomorrow." — Andrew Delaney, Senior Manager of Social Media of HubSpot
26. "We don't have a choice on whether we do social media, the question is how well we do it." – Erik Qualman, CEO of Equalman
27. "Social media is about the people! Not about your business. Provide for the people and the people will provide you." — Matt Goulart, Founder, Ignite Digital
28. "You can never go wrong by investing in communities and the human beings within them." – Pam Moore, CEO of Marketing Nutz
29. "I use social media as an idea generator, trend mapper and strategic compass for all of our online business ventures." – Paul Barron, Founder of FastCasual
30. "Social media has changed marketing. Now it's not just about what you say. It's also what your customers are saying to everyone else." – George Farris, CEO of Farris Marketing
31. "Nothing influences people more than a recommendation from a trusted friend." – Mark Zuckerberg, Founder of Facebook
32. "90% trust peers on social networks (even strangers); only 15–18% trust brands." –Danny Brown, Award-Winning Marketer and Author
33. "Content is fire; social media is gasoline." –Jay Baer, Founder of Convince & Convert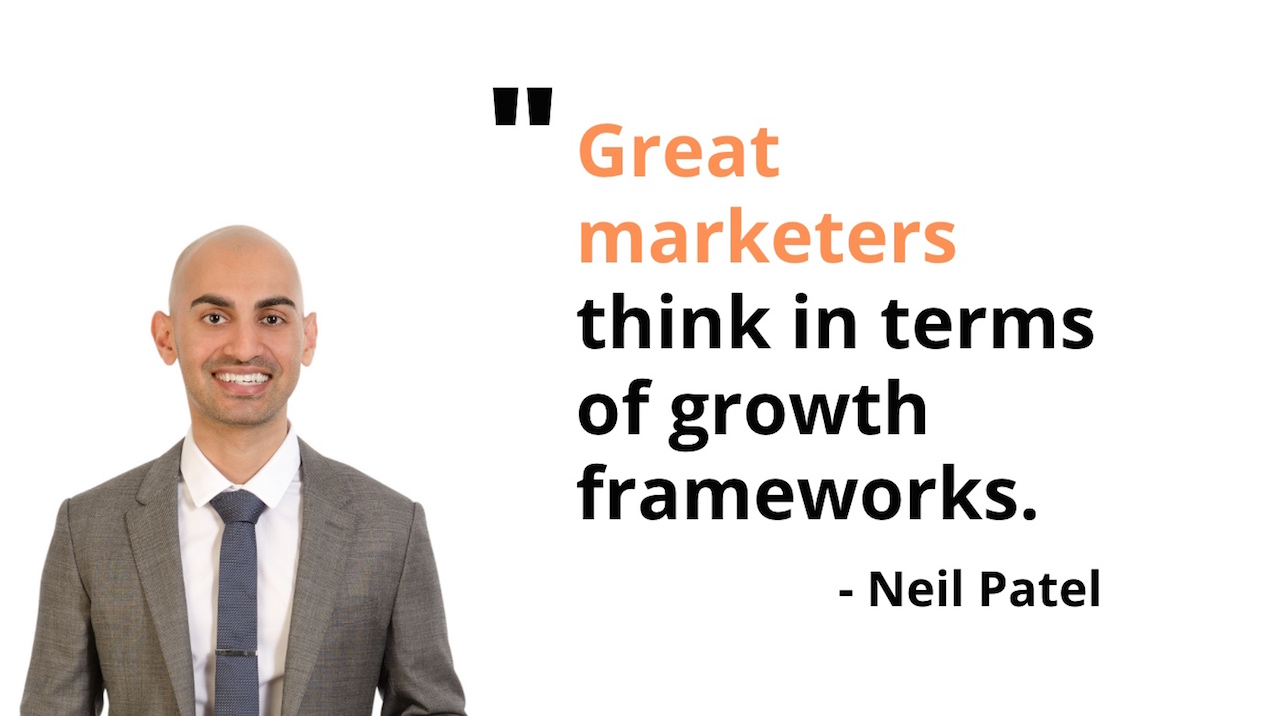 The Secret To Digital Marketing: Adding Value Through Content
34. "Content builds relationships. Relationships are built on trust. Trust drives revenue." – Andrew Davis, Founder of Monumental Shift
35. "Content, in all its forms, is the single most critical element of any marketing campaign." — Rebecca Lieb, Founding Partner & Analyst, Kaleido Insights
36. "The best marketing doesn't feel like marketing." – Tom Fishburne, Founder of Marketoonist
37. "These days, people want to learn before they buy, be educated instead of pitched." – Brian Clark, Founder of Copyblogger
38. "Good marketing makes the company look smart. Great marketing makes the customer feel smart." — Joe Chernov, VP Marketing, Pendo.io
39. "A good advertisement is one which sells the product without drawing attention to itself." – David Ogilvy, Founder of Ogilvy & Mather
40."Make your marketing so useful people would pay you for it." – Jay Baer, Founder of Convince & Convert
41. "We need to stop interrupting what people are interested in and be what people are interested in." –Craig Davis, former Chief Creative Officer at J. Walter Thompson
42. "Traditional marketing talks at people. Content marketing talks with them." – Doug Kessler, Co-Founder of Velocity Partners
43. "Marketing is telling the world you're a rock star. Content marketing is showing the world you are one." – Robert Rose, Founder of The Content Advisory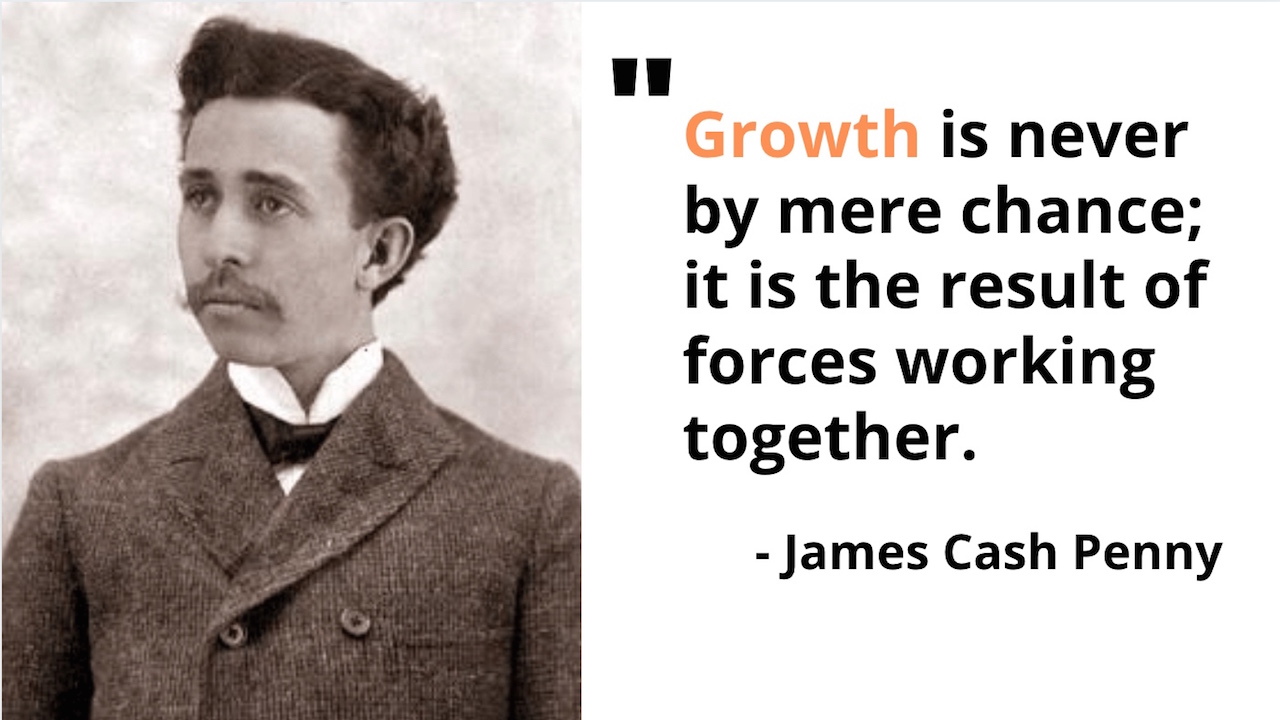 Why To Scale Up Your Digital Marketing Efforts
44."Mediocre marketers think in terms of campaigns. Great marketers think in terms of growth frameworks." – Neil Patel, Co-Founder of KISSmetrics
45. "Content on mobile leads to conversion, and early movers have the advantage to fill the void." – Marc Thomas, Director of Media Sales of Taboola
46. "Growth is never by mere chance; it is the result of forces working together." – James Cash Penney, Founder of JC Penney
47. "If you wait until there is another case study in your industry, you will be too late." – Seth Godin, Founder of Squidoo
48. "The only strategy that is guaranteed to fail is not taking risks." – Mark Zuckerberg, Founder of Facebook
49. "Take a risk and keep testing, because what works today won't work tomorrow, but what worked yesterday may work again." – Amrita Sahasrabudhe, Vice President of Marketing of FastMed
50. "The man who stops advertising to save money is like the man who stops the clock to save time." –Henry Ford, Founder of Ford Motor Company
Boost Your Digital Marketing ROI Today
Now that you've been inspired, it's time to get back to work!
Curious to learn more about writing content? Here are 16 tips to help you create killer web content.
Copywriting – or the art of writing persuasively – can also boost your digital marketing ROI. Learn what copywriting is today!