Top 10 Content Marketing Books Every Marketer Needs To Read
June 6, 2020 | Sean Foo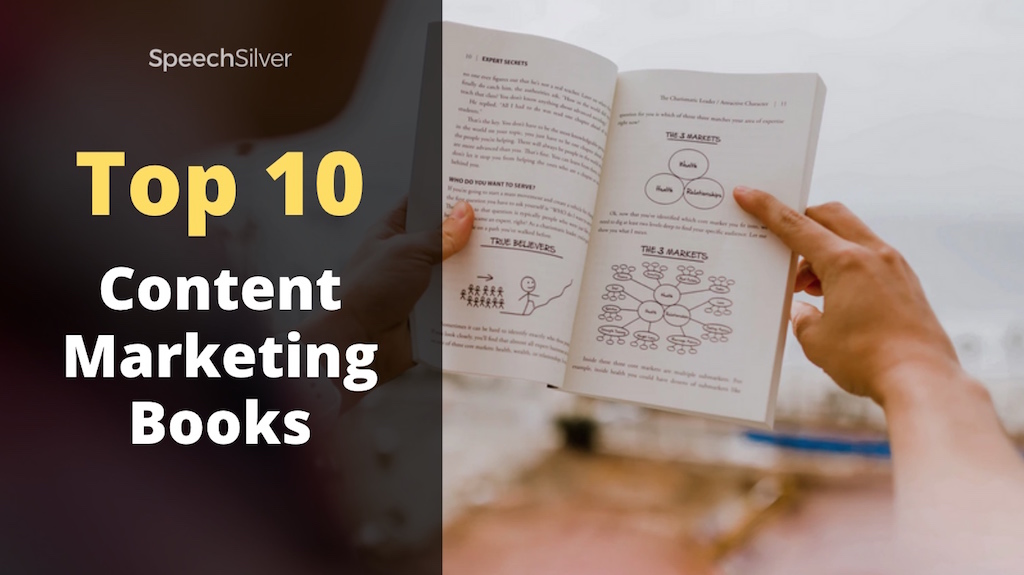 Everyone wants to reap the benefits of content marketing but in order to become an expert, you'll need to improve your skills by learning the right strategies and tactics.
From coming up with keyword ideas to crafting a full content strategy, there are tons of books, making it confusing to pick the right ones to learn from.
That's why to save your time, we went through 100's of books to pick the top 10 for you.
Each of them is selected for their depth, practical and actionable strategies, and whether the authors actually have battle-tested experience to effectively share what they preach!
What's more, we've also categorized them based on which stage of the content marketing journey you're at, so you can pick the right one to read.
Let's dive in!
For The Beginner Content Marketer
An Overview of Content Marketing
Want a primer to content marketing? This is it.
Written by the founder of Content Marketing Institute, it teaches you how to build an audience – from what you should write about, all the way to when to diversify your platforms (hint: it isn't at the start!)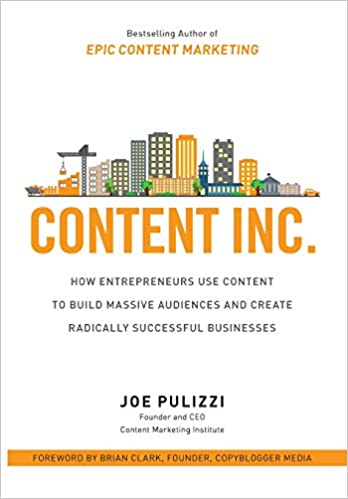 Read this if you…
Are completely new to content marketing.
This book will save you lots of time churning out articles aimlessly, or always wondering "what's next" in your marketing plan!
Coming Up with Content Ideas
When your audience trusts you, they will buy from you. How do you get them to trust you then?
Having turned his struggling pool company into one of the largest in the United States, the author shares 5 key questions your content must answer for it to build trust, traffic and sales.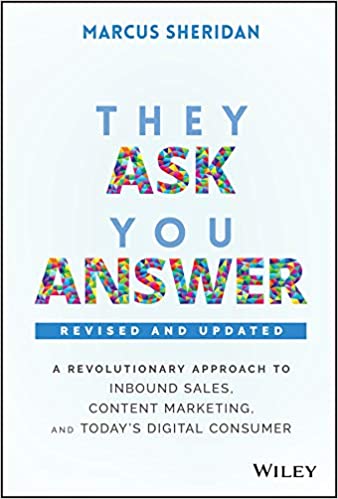 Read this if you…
Are not sure what to write on, to drive the most traffic and sales.
This book helps you narrow down what to write, so you spend less time brainstorming and more time creating useful content!
Making Your Writing More Engaging
To engage and connect with your audience, you need to write clearly. How can you write clearer then?
In this book, the Chief Content Officer of MarketingProfs shares how – like by writing to one person, and cutting out qualifiers (e.g. "I think that…"). She also shares how to adapt your writing to different content, like About pages and social media.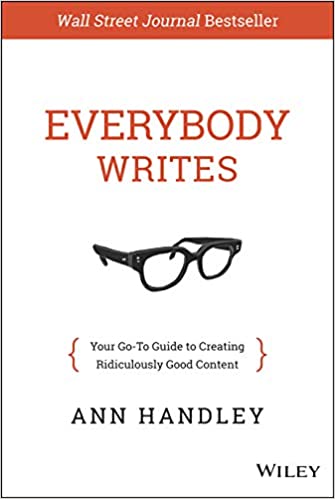 Read this if you…
Constantly feel stuck while writing, or just want to express yourself better.
When you're starting to write, you may experience the "writer's block". That's okay! This book will give you tools to overcome that, and grow more confident in writing.
For The Intermediate Content Marketer
How To Write Persuasively
Ultimately, your content is meant to help drive sales. How do you write words that sell then?
Written by one of America's top copywriters, the author shares exactly what makes people tick and how you can apply the ideas too. Even if you write mainly content, this book helps you capture attention better, so you can drive higher traffic and sales.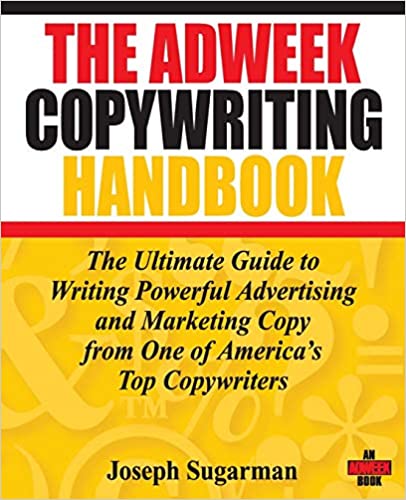 Read this if you…
Want to write more persuasively. Which is important, even if you are writing purely informational articles!
Persuasion is just getting an idea across in the fastest possible way. Writing clearly is not enough – triggering emotions is important too, which this book teaches you how.
Spicing Up Your Content
Want your customers to share about you?
Word-of-mouth referrals are the cheapest, yet the most effective form of marketing. Co-authored by the founder of Convince & Convert, this book breaks down what makes referral triggers work, and how you can craft yours too.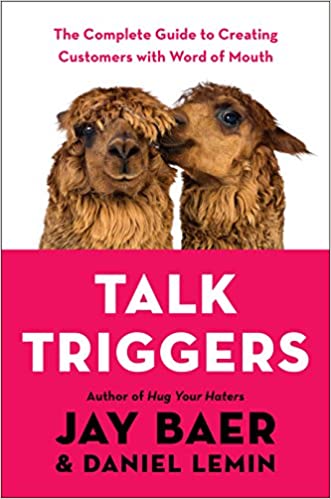 Read this if you…
Have been creating content for a while, and want to up your game!
While this book is great for learning how to gain referrals, it's more useful if you have a business to build on – be it your own, your boss' or your client's.
Boosting Your Content Reach
With over 4.4 million content published every day, how can you get yours seen?
Written by a world-leading marketing consultant, the author shares how 6 "BADASS" factors can boost your content's reach – from brand development to SEO. He also shares specific steps on how to implement each in your own business.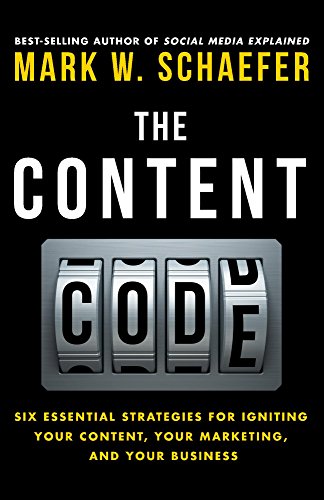 Read this if you…
Have been writing for a while, and want to boost your content's reach.
While many of the strategies inside are amazing, they work best when you have prior content to work with!
Coming Up with Content Ideas (Round #2)
Ever felt stuck coming up with novel ideas?
Written by the Vice-Chairman of Ogilvy & Mather, the author shares how obsessing over logic can get you stuck. Interestingly, even silly ideas can be great ideas – just don't dismiss them away! A fun read filled with entertaining examples.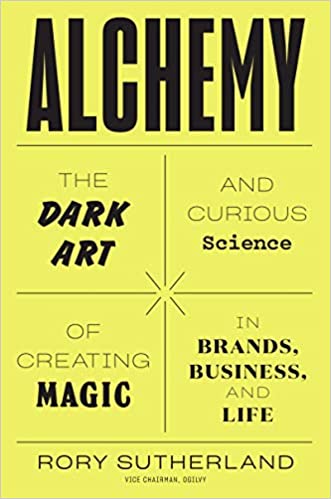 Read this if you…
Feel that your content is getting stale, and want to come up with fresh ideas.
It's a great read too if you're tired of stuffy business books, and want a refreshing change!
Building a Content Strategy
Content marketing takes 6 to 9 months to work. How do you ensure you get results?
Written by the founder of ExpressWriters, the author gives a clear framework to plan your content – from drawing an audience persona to promoting your content. To show how you will get results, she provides plenty of hard data to back up each step too.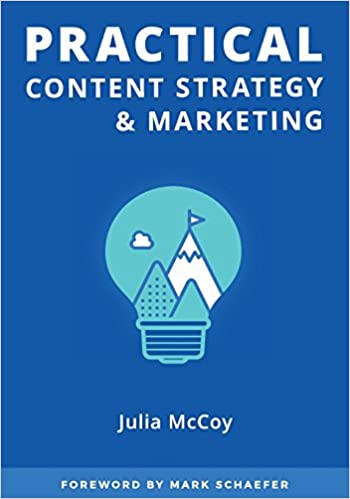 Read this if you…
Want to finally get serious about content marketing!
This book is great for laying your doubts to rest – on what works and what doesn't. It provides clear steps too. So after reading this, you'll be left with no doubts, just action.
Advanced Readings To Reach Mastery
Building a Content Strategy (Round #2)
Have a large, messy pool of content to deal with, but not sure how?
Co-authored by the founder of renowned agency Brain Traffic, the authors share how to troubleshoot why your content isn't working, and how you can fix it – from running a content audit to getting stakeholders on board.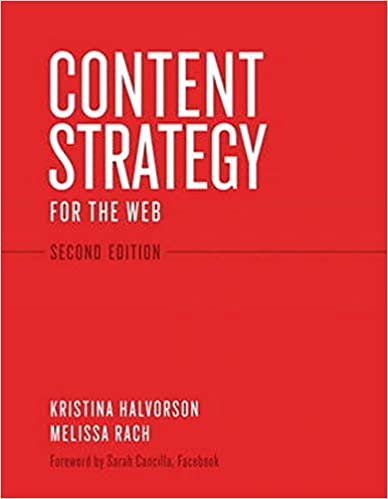 Read this if you…
Work in a large organization, and have tons of content to deal with.
This book will help you figure why you need the content, to sort the cesspool and finally push back against your boss constantly barking at you for "more content"!
Integrating Content Marketing with SEO & Social Media
Content marketing is just one part of online marketing. How do you also fit in SEO & social media to boost your sales?
Written by the CEO of TopRank, the author offers a holistic view of how each fits into your overall marketing strategy. He also shares strategies on how you can implement each, like on measuring the results and training your staff.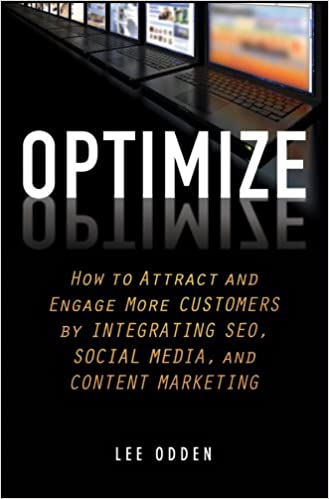 Read this if you…
Are a marketing professional or business owner with some digital marketing experience… and want to integrate your efforts in growing your business.
While this book can be tough to go through, the insights you'll get are priceless. You will improve your expertise rapidly, especially with action items to guide you!
Boost Your Content Marketing Skills Today!
Found a book that suits you? 
We hope our top 10 list will help you with your content marketing journey.
Just focus on learning what you need, putting it into practice and then beefing up your knowledge with yet another book!
Want to learn more about writing persuasively? Check out our list of 18 copywriting books to read.
If you know of any book that should be here though, let me know.
Drop me a note at sean@speechsilver.com, I'd love to hear from you!