8 Reasons & Situations To Hire A Professional Copywriter
May 5, 2020 | Sean Foo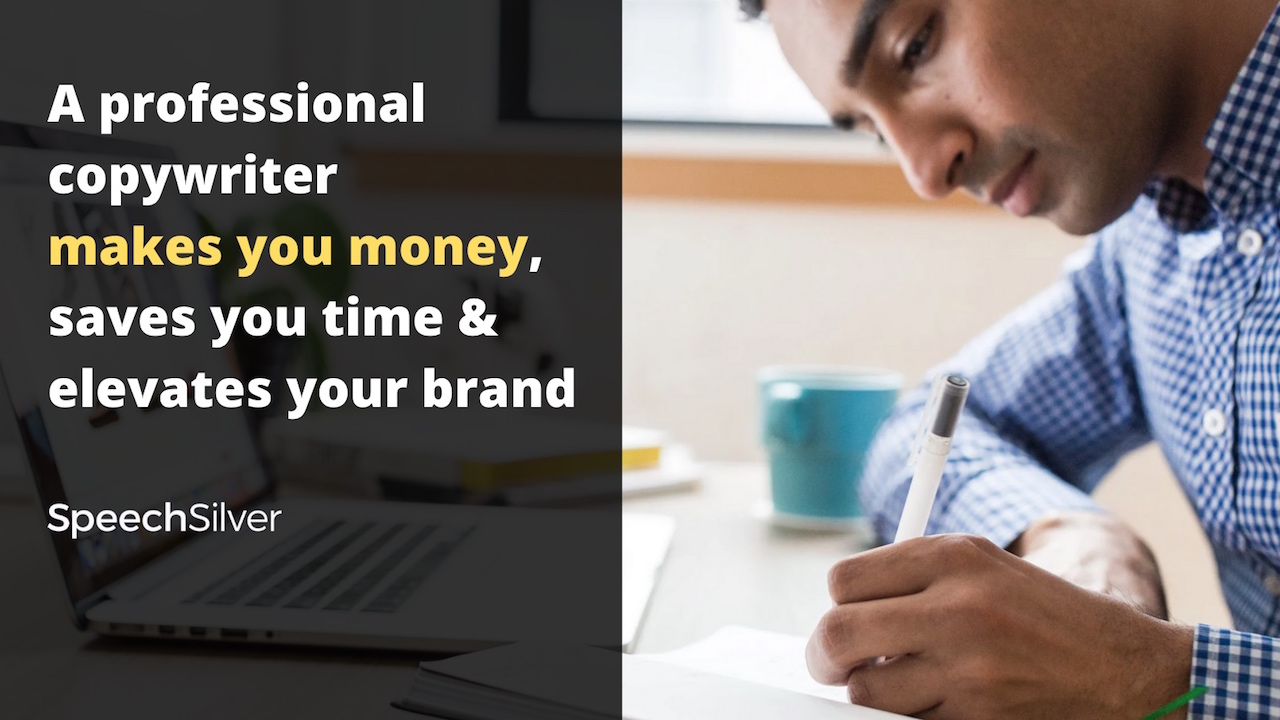 Whether you are looking to write up your brand new website or refresh the messaging on your sales brochure, hiring a professional copywriter is one of the best investments you can make.
Sure, while you can always opt to read a few blog posts and write your own copy, sometimes it makes more sense to get a pro to handle business.
Great copy goes beyond just making you money and saving you time, it is a brand builder that positions your company ahead of your competitors.
Don't be drowned out in a sea of average (and mostly boring) writing, it's time to stand out!
Here are 8 situations and reasons where hiring a professional copywriter will be the smart decision to take.
1. You Need To Drive Results
One of the clearest signs to get a pro is when your situation demands results and a tangible return on your investment.
These can include situations such as launching a marketing campaign with paid ads that are driving traffic to your landing page.
You want your sales messaging there to be effective and convert those eyeballs into results – leads and sales.
The last thing you want is to burn through your marketing dollars with little to show for it!
Maybe you are launching a new website and a blog and ranking well on Google is mission-critical for your business.
Guess what, you will need a professional copywriter to ensure the messaging on your page is both optimized for sales persuasion and search engines.
A professional copywriter is a master in:
– Writing powerful headlines that captures attention
– Crafting engaging benefit-driven copy to build desire in your readers
– Creating an enticing offer your prospect just can't refuse
– Building your brand's authority and credibility
– Weaving in compelling call to actions that will make your reader take action.
If results are important to you, hire a pro and get it done right.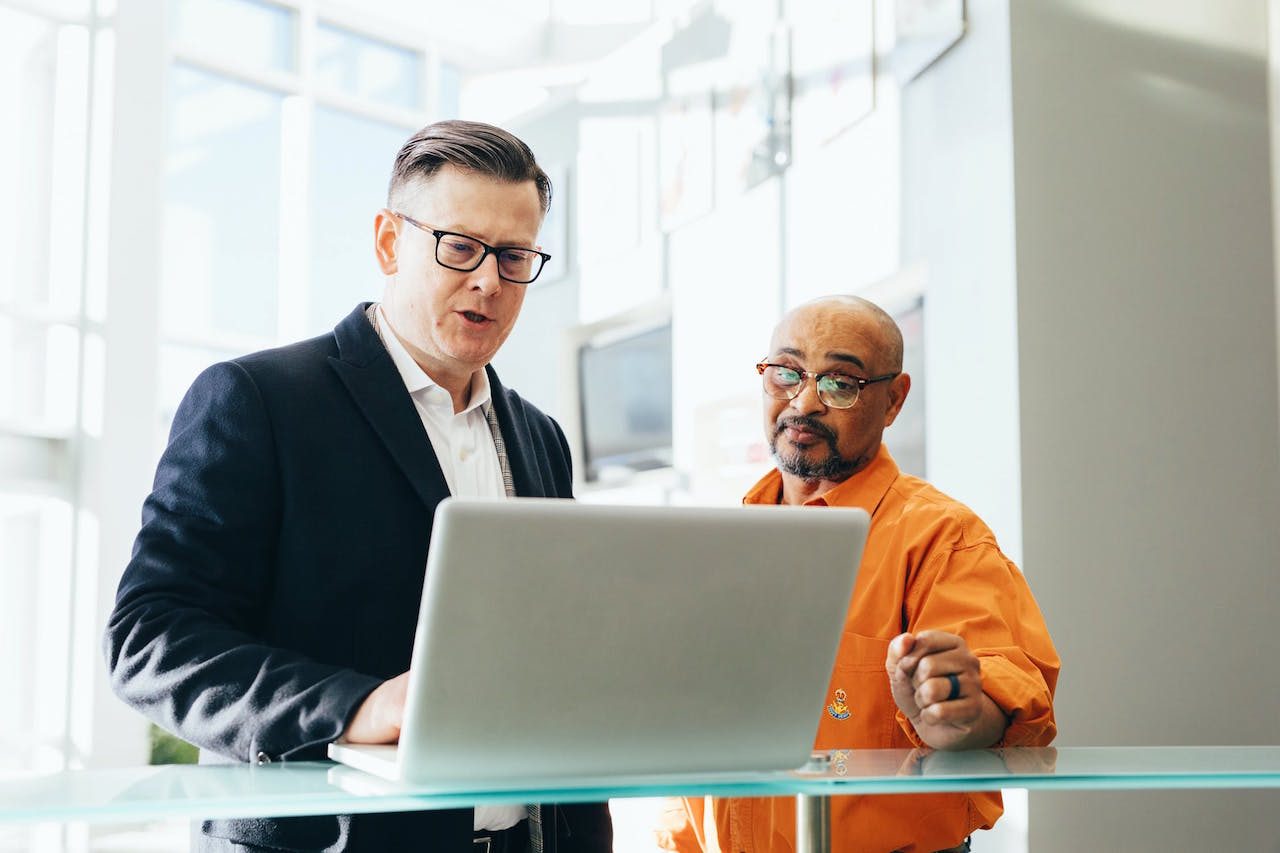 Good copy is an investment that delivers results!
2. You Need A Constant Stream Of Quality Copy & Content
You are looking to launch your website, it's crunch time and everyone (from your designer to developer) is waiting for the copy to be ready.
But can it be ready in a week?
These delays not only cost your business money but also missed opportunities to reach your market in time.
While it might be tempting to try and do-it-yourself and rush out thousands of words a day, it is actually counterproductive – the quality will definitely suffer (as well as your team's productivity).
And with the amount of content swirling around today, customers can spot poor quality work a mile away!
A team of professional copywriters helps to reliably deliver a consistent stream of content required for your business needs that are high-quality, ensuring your marketing efforts won't go in vain.
This is especially true if you are trying to build a blog that brings in traffic – things are getting so competitive that you need both quality and quantity consistently to win.
A professional copywriter is an expert in the entire workflow of content creation which includes:
– Planning and research
– Crafting the content
– SEO optimization of the content
– Proofreading and editing
Go pro and you will enjoy reliability and consistency without compromising on quality.
3. You Require Niche Expertise
Perhaps you can write up your company's brochure yourself, but what if you need to craft articles for your blog or write up your sales landing page?
Different types of writing will demand professionals that are experts in that particular niche.
If you are running a blockchain company, it will be pretty useless to hire a financial copywriter.
If you seek a blog article writer, it doesn't make sense to hire a landing page sales writer that doesn't understand much about content marketing.
Launching a whole site and need kick-ass copy for your product pages?
Then you'll need a website copywriter that understands SEO.
By hiring a professional copywriter specialized in your industry & purpose, you will maximize the chances of great writing that engages and converts!
4. Your Attention Is Required Elsewhere
You don't need me to tell you that running a business is hard.
In fact, you probably have a thousand things (plus another hundred bouncing in your mind) that need to be handled to push your business forward.
It could be focusing on income-generating activities such as closing new accounts or preparing for that roadshow.
Or perhaps you need time to onboard and train your new customer service team.
The last thing you want to have on your plate is writing copy or content!
By hiring a professional copywriter, you will be able to concentrate on key areas that will advance your business further down the road.
Here's a bonus, your copy will be done faster as well, saving you even more time with zero hassle!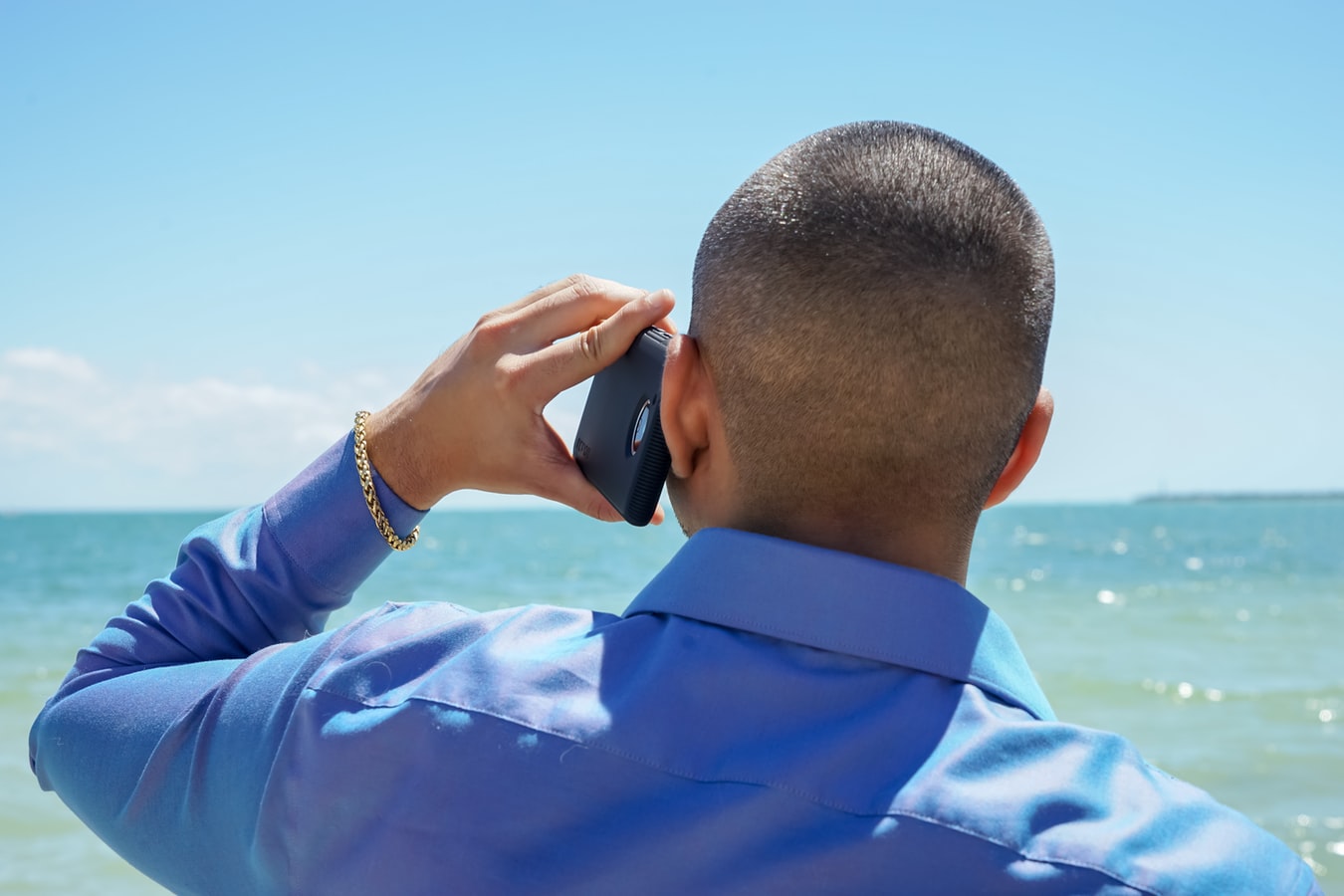 Time is precious, focus on what you do best. Leave the writing to the pros!
5. Writing Isn't Your Strength
Any skill takes time to develop and years (even decades) to be good at.
There are many nuances to writing that goes beyond just stringing a few words together and hoping for the best!
Good writing allows your business to:
– Establish customer confidence in your brand
– Close more sales and retain customers
– Give a great first impression to first-time visitors
And to become a skilled professional writer and content creator, you will have to set aside years to develop the skills (as well as the passion) to accomplish this.
If the idea of sitting down to write turns you off and you can't find the energy to even get started – writing isn't for you, and that's ok!
Skip all the pain and hire a professional to get the job done.
They have the years of training, learning copywriting techniques and experimentation under their belt to know what works and what doesn't.
6. You Are Too Close To Your Product
Your prospects and readers only care about what benefits them, while you care about everything in your business.
While you know every little detail and feature that your product or service has, that might not necessarily be what is important to your customers.
Yes, while we are sure your product is great, it has to be positioned in a light that is appealing to your customers – and it is tough to do what when you are too close to your business.
Your unique selling point could be something that you overlook frequently and that awesome feature you just installed could be something they don't care about.
A professional copywriter will have the ability to:
– Present key benefits to your customers (the ones they really care about)
– Knock away potential objections your readers might have
– Appeal to the real motivators of your audience so that they take action
By hiring a pro, you will get a non-biased perspective on your business, products and what your customers are looking for.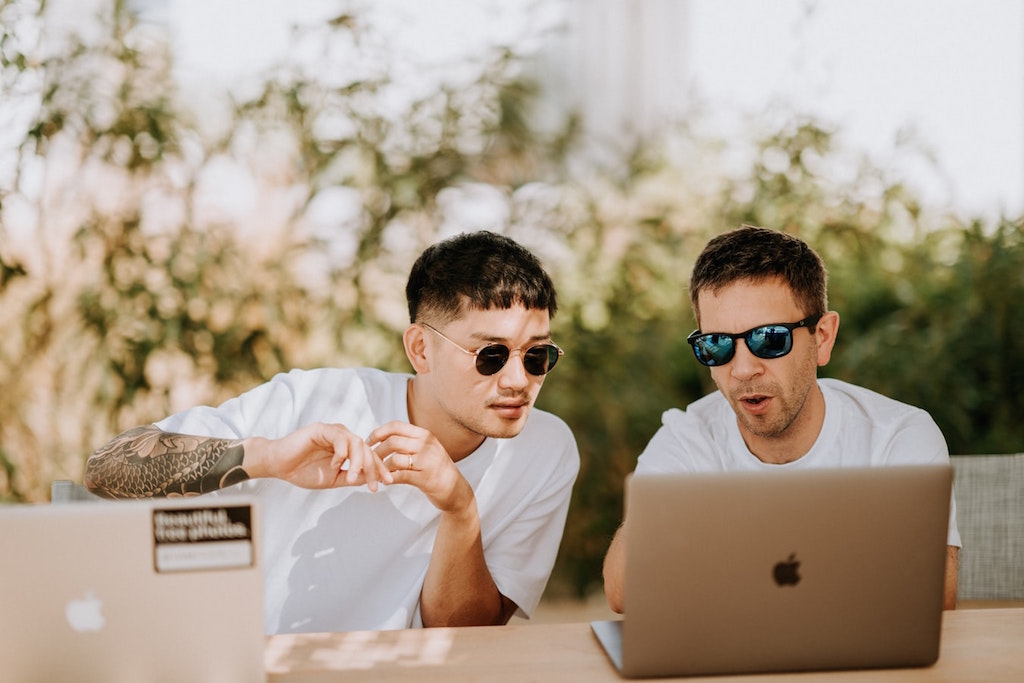 A professional perspective is key when you are too familiar with your business
7. Brand Image Is Important To You
Great copywriting is more than just a sales message written to vacuum dollars from your customers to your business – it is the polish and shine to your brand image.
You probably already know how important design is, but good copy is just as critical to building a strong and credible image for your company.
From the tone of voice to impeccable grammar, your customers are always actively trying to differentiate your business from your competitors.
"What makes this business stand out?"
"Why should I buy from you? Your competition is selling something similar!"
A professional copywriter will understand how to use the right language to enhance your brand in the eyes of your audience.
Go pro and position your company as an authority and a market leader!
8. You Value Strategy & Insight
Experienced copywriters aren't just good at writing, they are content strategists.
That means working with and leading creative teams including graphic designers, programmers and web developers to get the work done.
Great content and copy rarely standalone by itself, it is usually presented with design.
A professional copywriter will understand how design, images and even color coordinate with their copy and the exact instructions and suggestions to give your creative team to ensure both the design and writing complements and adds value to each other.
They understand how awesome design and good user experience is part and parcel of the sales experience and how to fit their copywriting into the picture.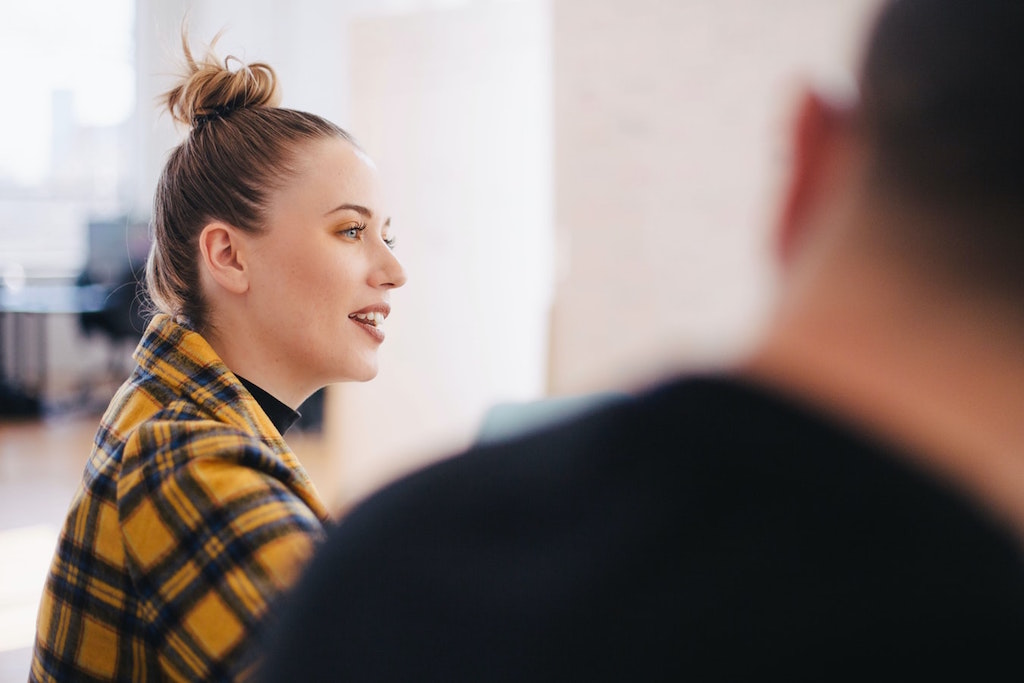 A professional copywriter collaborates and adds value to your creative team
Go Pro & Hire For Quality
Your copy and content aren't just there to sell to your customer, it is a reflection of the credibility of your business.
By hiring a quality copywriter, you will be able to generate the results you desire, save precious time that you can utilize in your business and most importantly, market your brand with full confidence to the world!
Want to hire a professional copywriter or an entire team for your business?
We can help!
Contact us here and let's work magic together.