B2B Copywriter: How To Hire A Pro That Will Drive You Sales
September 3, 2020 | Sean Foo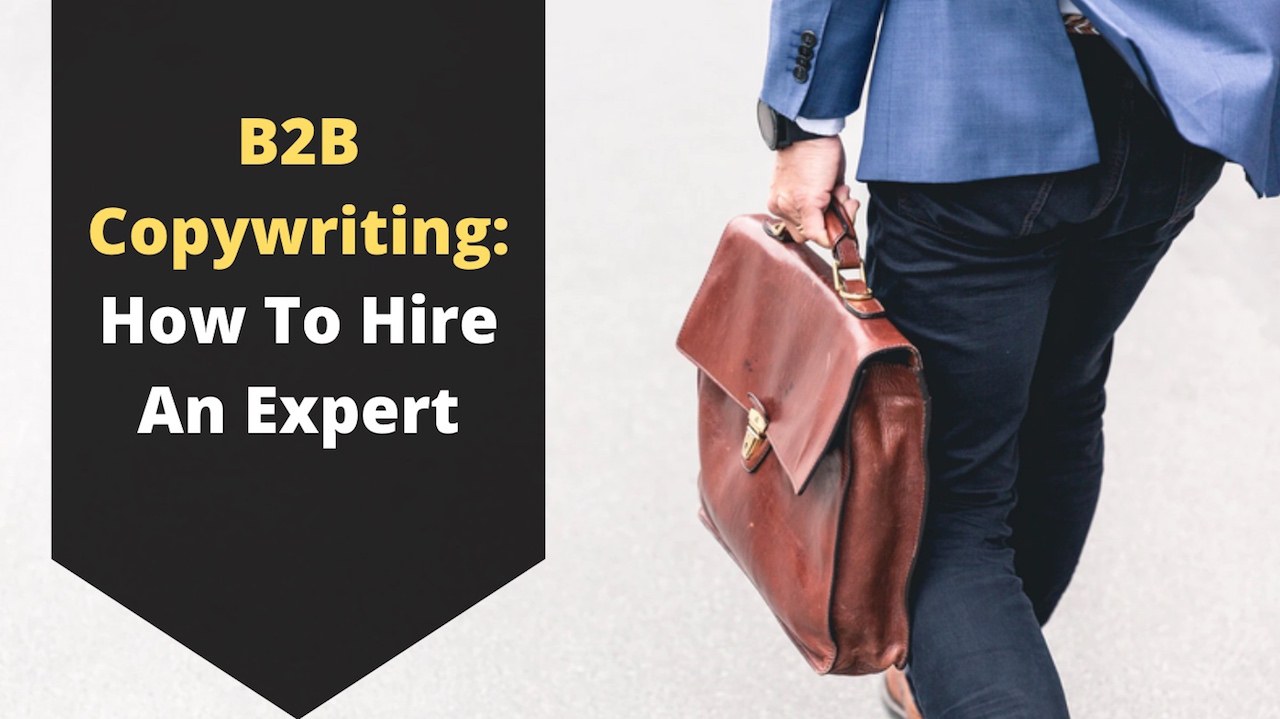 Whether you are selling a high-ticket seminar to CEOs or a SaaS product to finance companies – it will be your message that will make or break the sale.
From crafting sales landing pages to informative articles and white papers, you'll need a professional B2B copywriter to get the job done.
But what makes a B2B copywriter unique from one that writes for B2C businesses targeting the everyday Joe?
And how do you pick a B2B copywriter that is highly adaptable while driving real results, leads and sales, for your marketing campaign?
Let's dive in and demystify the process of hiring a suitable pro for your brand.
The Importance & Purpose Of B2B Copywriting
But before we continue, why should you hire for quality? 
Maybe you even feel confident enough to write it yourself!
Good B2B copywriting brings your brand and solution across in a manner that is approachable and exciting, while still sounding confident and professional.
While branding and design undoubtedly play a serious role in establishing how your prospect perceives your brand, it will be the copy that will build trust and push for the close.
Effective B2B Copy Builds Trust In Your Brand
Trust today is a scarce commodity – everyone is trying to sell something and most of the time it really isn't done well.
The copy is either too sleazy, too pushy or too neutral – and that leads to mediocre results, if any at all?
Your B2B copy isn't just here to describe how awesome your product is, behind the scenes it is a powerful tool to get your reader to go:
"Hmmm I trust their story, what they stand for and that they can help me."
And if you are a new startup or launching something new and revolutionary, your B2B copy will be key in building your online credibility from scratch.
Well-Written B2B Copy Delivers Exceptional ROI
A professional B2B copywriter is also a master of psychology and conversion strategies.
This means addressing every critical need and wants your readers have while pre-empting potential objections that might otherwise sink the sale.
Strategically, B2B copy will also dictate how the design will flow and a smart writer will understand how to optimize your sales materials – allowing you to enjoy optimization benefits such as: 
Imagine that, all just from words!
In fact, if your solution or product is a big-ticket item (we are talking about 5 or 6 figures), every additional sale or lead earned is critical for revenue.
Now that we have convinced you on the importance of getting a kick-ass writer, how do you know what makes great B2B copy…great?
More importantly, how can you figure out if your prospective writer knows his or her stuff before investing your dollars?
It's simple – you'll need to figure out the traits of effective B2B copy.
6 Core Traits Of Effective B2B Copy That Sells
Success leaves clues and when you know what they are you'll be able to properly judge a copywriter's work and figure out if you have a winner in front of you.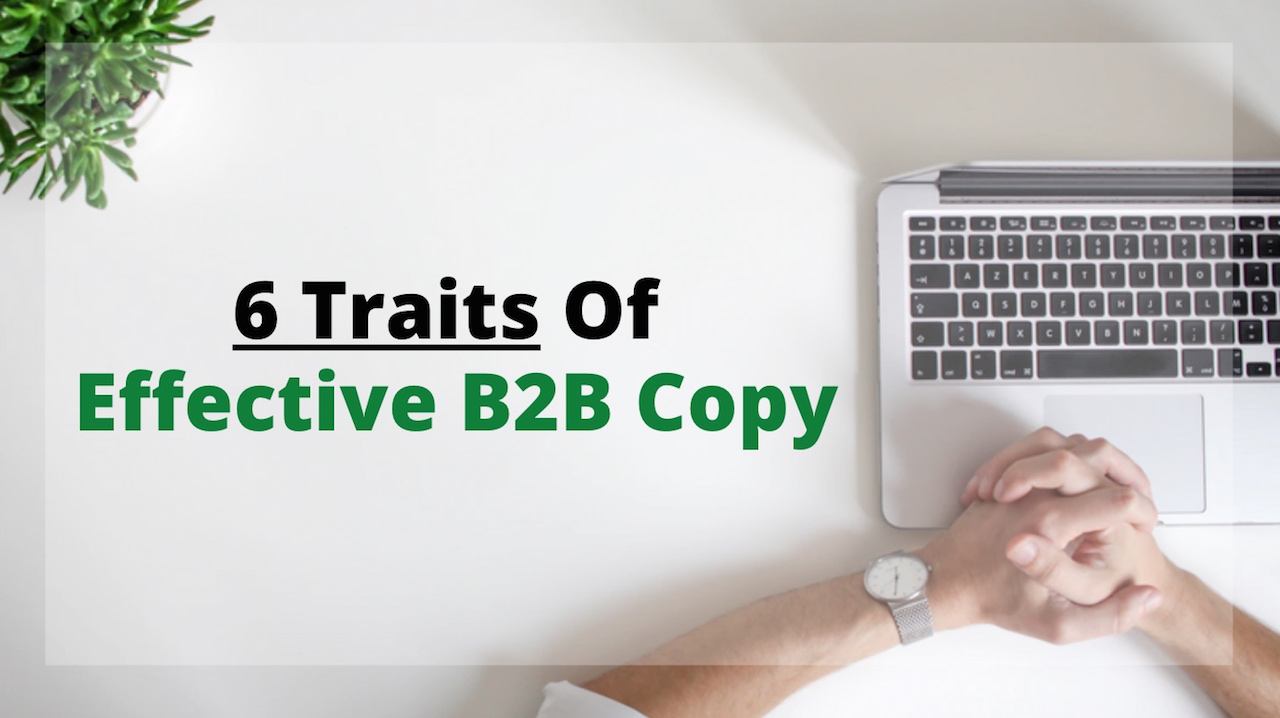 1. Targets A Specific Niche Persona
While B2C copy might target something general such as females between the ages of 25 to 40 looking to lose weight while enjoying sports and going to the gym, that is simply too broad for the B2B space.
In B2B marketing you'll need to develop an audience persona that is targeted towards the role of the decision maker…
…and that means fully mapping out the key details in his life including his wants, needs, personal struggles and professional challenges.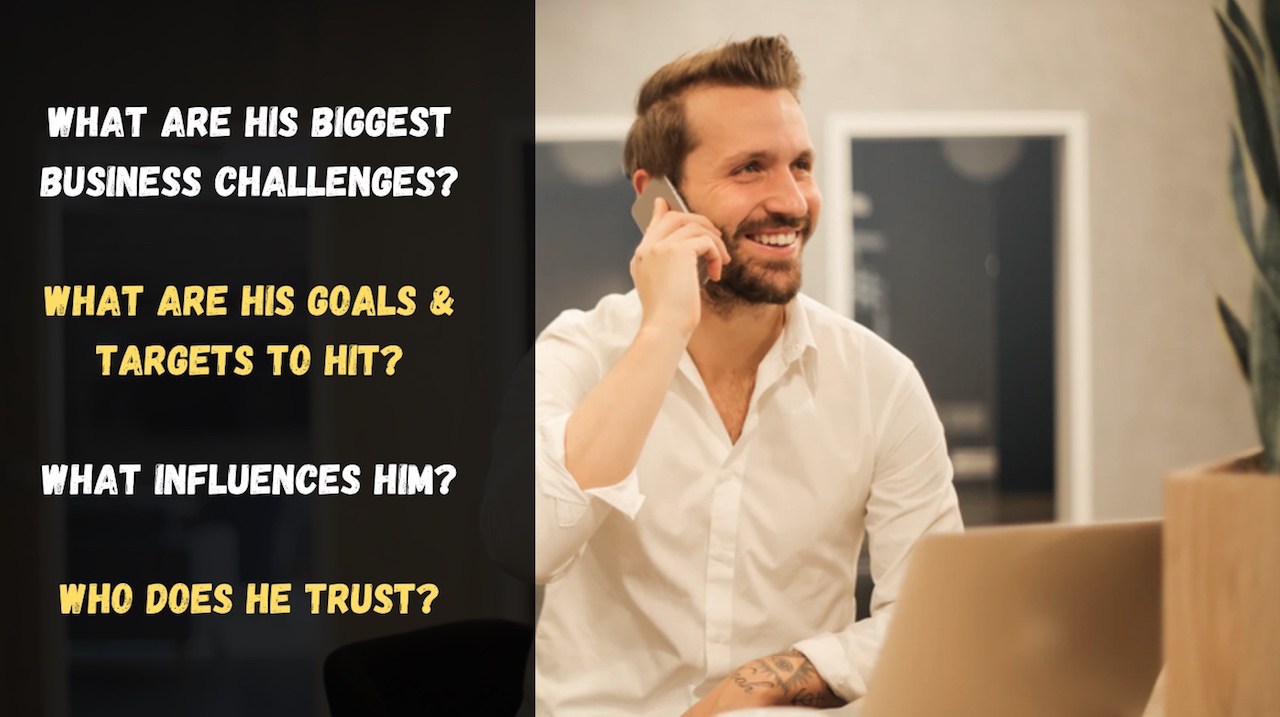 Sprout Social does a fantastic job of defining and targeting one specific customer persona and it shows in their website's B2B copywriting.
While their solution (a social media management platform) can be used by professionals in companies to startup teams and solo entrepreneurs – they laser-focused their messaging to appeal to one main customer type – social media marketing managers.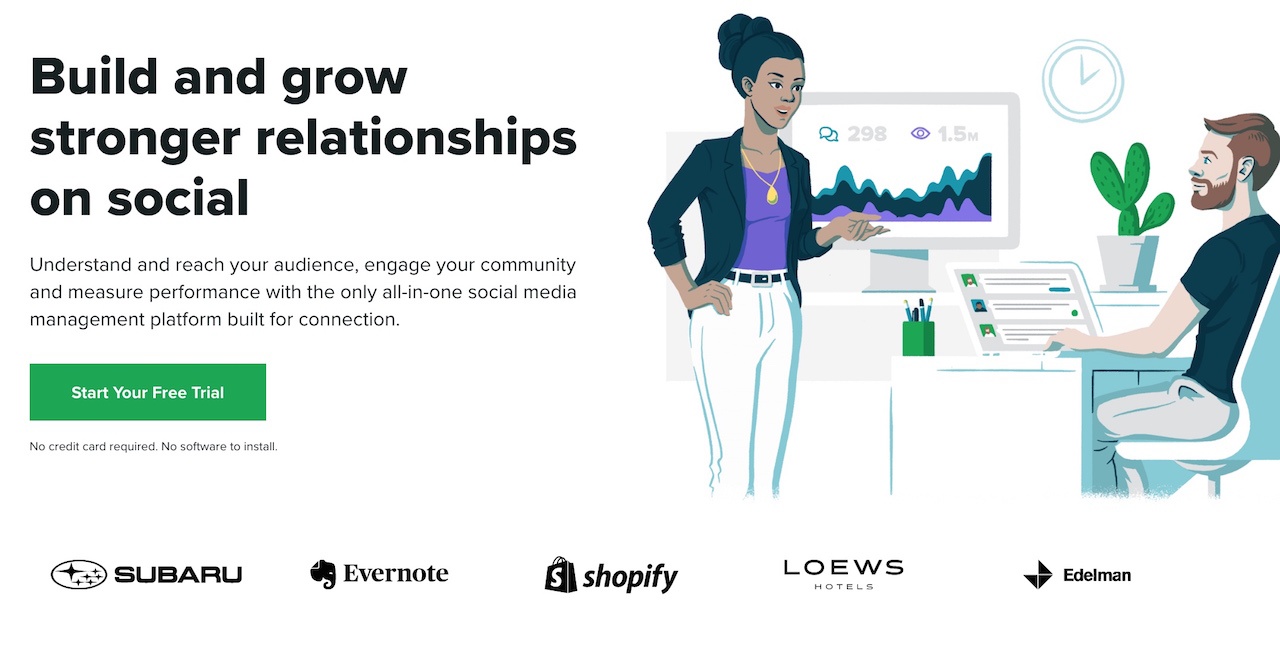 This is apparent from their copy which starts out with appealing to the end goal of their customer persona – building and growing social relationships.
The copy then dives deeper into the persona's daily tasks of "reaching audiences", "engaging communities" and "measuring performance", addressing all these three to build rapport and show they understand the challenges these social media managers face.
When it comes to addressing roadblocks they might have, Sprout Social cleverly offers a free trial with no credit card required and no software installation.
These helps to address the 2 main fears that might be blocking a conversion:
"Can I test out the platform without risking my money?"
"Must I install complex software on my company system?"
Good B2B copywriting doesn't just showcase benefits and features, they talk directly to the customer persona, ensuring their needs are met and their challenges understood.
2. Tackles The Biggest Problems Your Customer Face
Every business has unique problems that need to be solved and this means your copy has to address them fully.
Some companies do this by a standard benefit + feature showcase that is all too common, but isn't in-depth enough to really drill into the heart of the pain.
Basecamp, however, masterfully addresses this on their homepage ever since the start of the COVID-19 pandemic that saw an increase in remote working needs (and the challenges that come with it).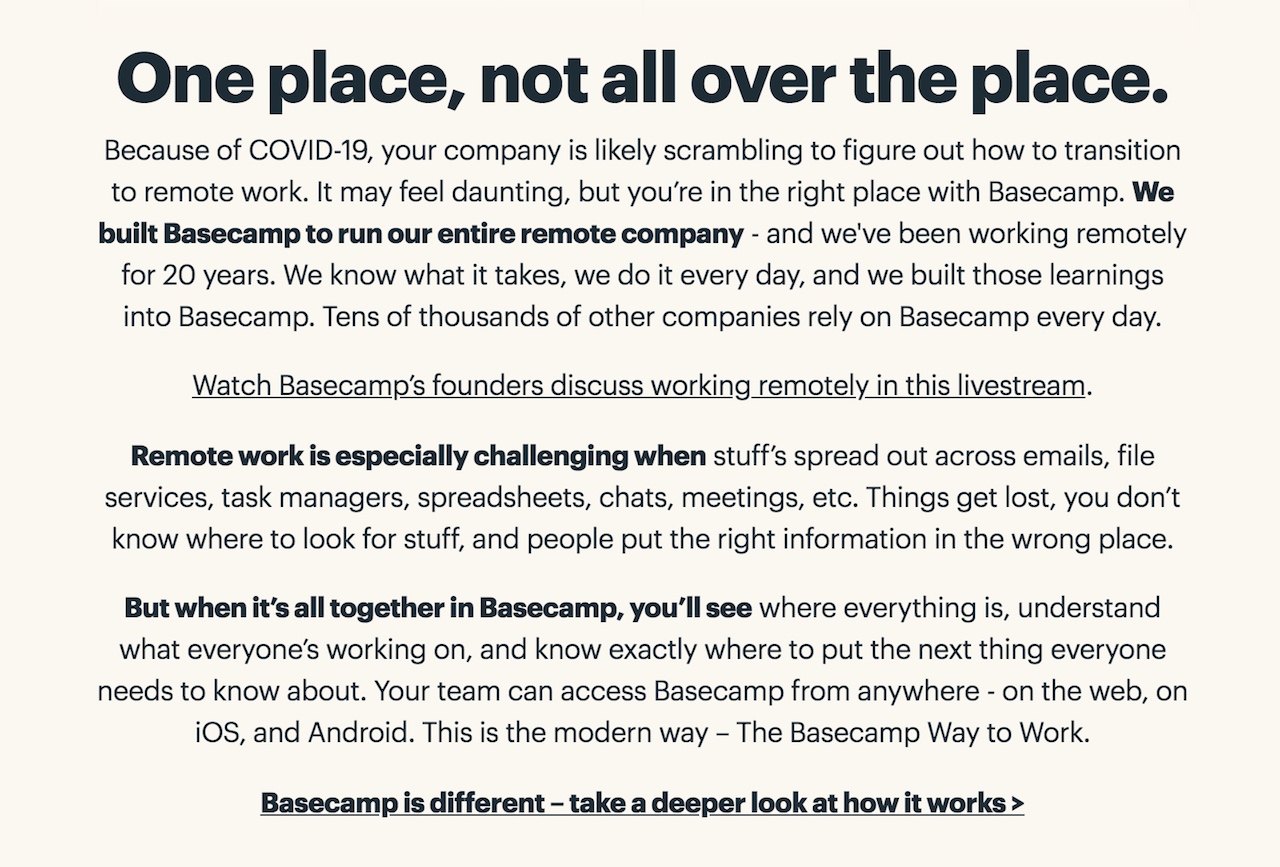 By putting this issue (and addressing it) front and center, Basecamp cleverly touches on a deep challenge their customers are most likely facing during this period.
This allows readers to build rapport with the brand and immediately identify their solution as "The Solution" for this challenge.
3. Justifies Claims & Benefits With Specific, Concrete Evidence
We live in a skeptical world and that means you'll need to provide concrete evidence with your claims of how great or useful your solution is.
"How exactly does your product help my business? Exactly how much time do I save?"
"How credible is your brand and how many products have you sold?"
All these are key facts and figures good B2B copy possesses (and what a credible copywriter will want to include in) to help build a watertight logical case to justify the purchase to the organization.
SEMrush's homepage justifies how comprehensive their SEO toolset is by showcasing key figures that include having over 6 million users.
This helps to build trust and competence in the eyes of their prospects.

4. Utilizes A Mix Of Logical Arguments & Emotional Appeals
While you will be selling to businesses, the decision-makers who will be buying your solution are still humans!
That means the copy will have to tap on both their emotional needs & wants as well as the logical brain in order to close the sale.
Thankfully it is easy to do by using facts and emotional appeals in the B2B copy.
These appeals are mainly:
Highlighting the end goal (heaven) your customer wants to experience

Loss aversion (what they might suffer should they not use your solution)

Humourous (taking a challenge your prospect faces and taking a humorous jab at it)
Loom, a video conferencing software (similar to Zoom), does this well on their homepage.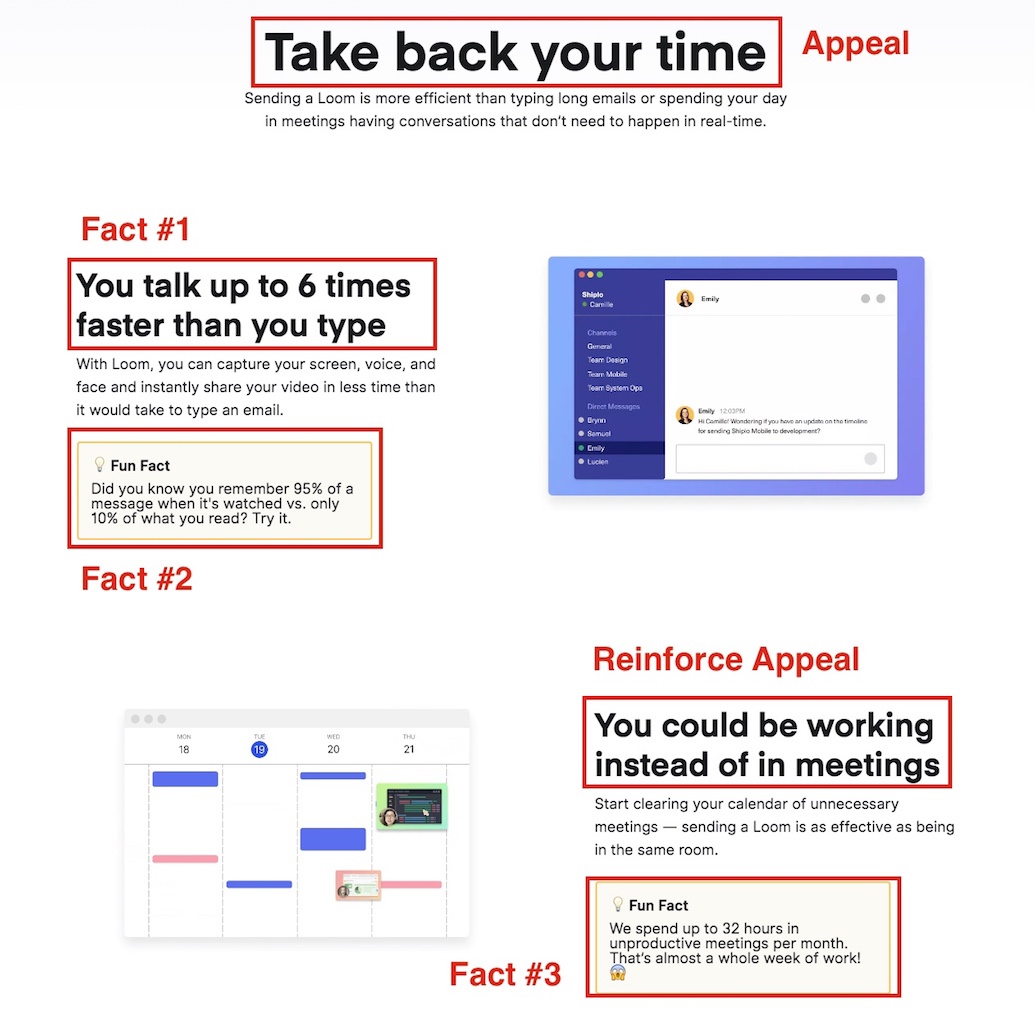 While it is easy for Loom to just throw facts in the face of the reader – they use emotional appeals to connect with the challenges their customers face.
The facts here are used to back-up the emotional appeals.
By hitting on loss aversions such as "You could be working instead of in meetings" showing the benefit of time and productivity savings users can enjoy by using Loom.
5. Integrates Tailored Social Proof To Build Confidence & Trust
While great copy helps to sell, claims of benefits & awesome features can only do so much to build trust.
Readers will still want to see how your customers have benefited – this means cleverly integrating elements of social proof to build confidence and trust.
The five most effective social proofs are:
VendHQ sprinkles powerful social proof throughout their website that includes the time-tested customer count tactic.

In addition, they strategically showcased a testimonial with suitable credentials to appeal to their main target audience – small business owners looking to expand their business.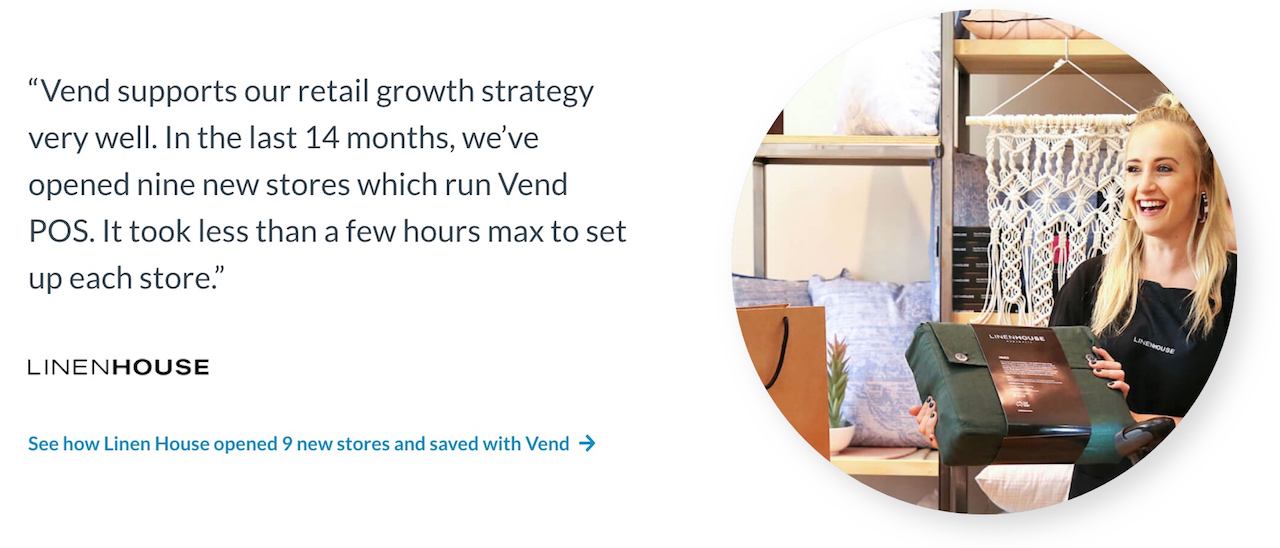 Their testimonial cleverly highlights the benefits enjoyed by their success story – 9 new stores in 14 months – which small business owner wouldn't want that kind of growth story!
6. Uses Jargon Strategically (With Simple Explanations)
A great B2B copywriter will balance the use of simple and concise language as well as industry jargon.
While the common school of thought is to keep the messaging simple – the lack of jargons, especially for B2B audiences, might alienate away your more sophisticated customers.
Professional B2B copy will toe the line of writing conversationally and simply and using jargons to build rapport and an understanding of being experts in their field.
One such example is the SEO field where there are loads of novices and experts alike and if you are selling a toolset like Ahrefs, you will be marketing to the whole lot.
Their copy uses SEO jargons such as 'Site Audit' and 'Keywords explorer' that SEO veterans immediately understand while providing quick simple explanations for customers new to the game.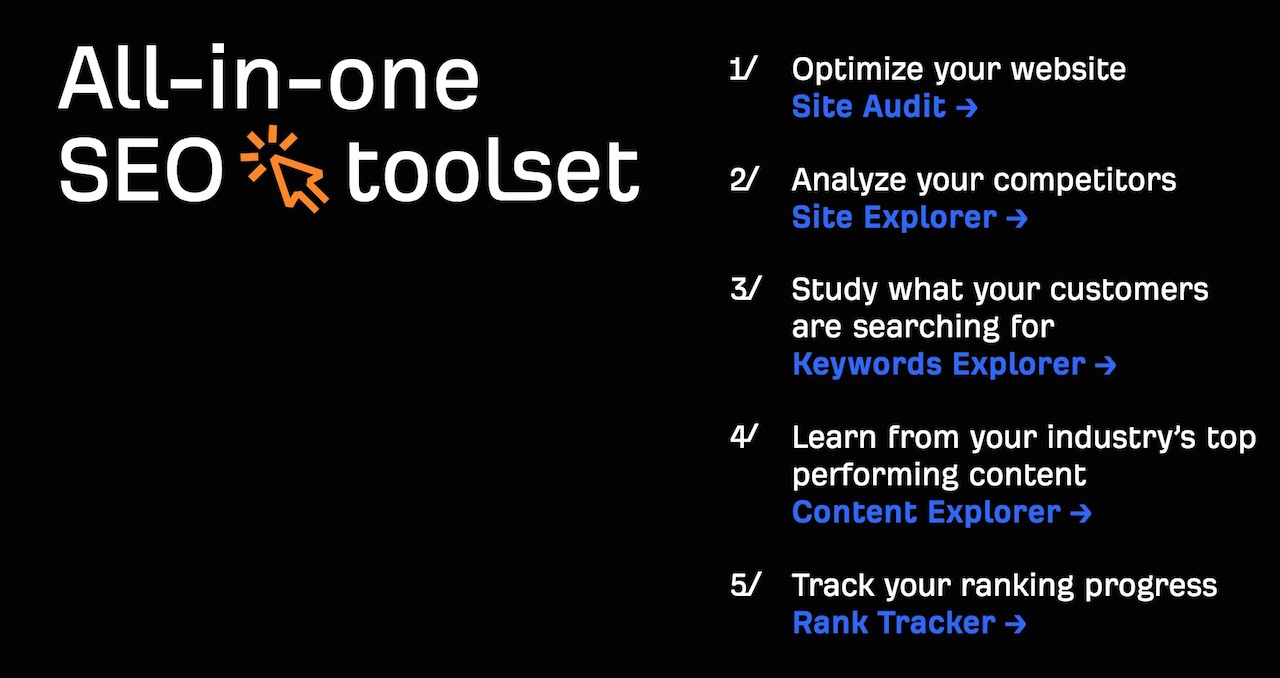 What Else To Look For In A B2B Copywriter?
A good B2B copywriter needs to be highly adaptable to different businesses' needs.
He or she doesn't need to be that intimately familiar with your particular niche – but has to pick things up fast and at least have experience in your niche.
To do so, he has to possess powerful research skills and know-how to ask the right questions.
He also has to possess marketing wits to add a twist to your business.
One way to tell if he might be the right fit is to look at his portfolio and see the results he has obtained for past clients.
Ask him to share about his process too – an experienced B2B copywriter should be able to share how he does his research e.g. through tools like BuzzSumo and Ahrefs.
Here are 6 questions you can ask potential hires to qualify them.
The Process Of Working With A B2B Copywriter
Working with an experienced B2B copywriter should be a breeze, but you'll have to cover your own homework too.
Here's 5 things to take note:
1) Identify Your Objective
Before you hire a B2B copywriter, you'll need to get clear about your objectives.
Are you trying to attract sign-ups or to directly close the sale with maximum ROI (that means you'll probably be driving paid traffic to a page).
Being crystal clear on your end will be key in order to guide your writer and establish the necessary goals.
2)  Determine Your Medium
Are you looking to create print or digital content?
Depending on the medium, the writing style and even the quantity of copy may change.
3) Educate Your B2B Copywriter
Even if your B2B copywriter is brilliant at research, that does not mean he can instantly understand your business!
Guide him through your offerings, positioning relative to competitors, and challenges.
Should he ask detailed questions, share with him as much relevant information as you can.
Good B2B copywriters will respect confidentiality and not reveal your business information to outsiders.
If possible, arrange your information with the most important ones first in a highly digestible format.
This makes it easier for your B2B copywriter to understand your business.
The better your B2B copywriter understands your business, the better the results he will be able to deliver you.
4) The First Draft
Once your writer understands your business, he can write up the first draft.
This acts as a starting point for you to give feedback. To add information where necessary, or give emphasis to other points.
This may be done over a phone call, Skype, or meet-up, depending on arrangements between you and the copywriter.
5) The Second Draft
After you've given your feedback, the second draft should be close to (if not) the final draft.
At this point, only the clean-up is left – adjusting grammar, punctuations, or other small details.
Thereafter, your B2B copy will be ready!
The Average Cost Of A B2B Copywriter
According to AWAI's copywriting pricing guide, here's what hiring a B2B copywriter will cost you for your key website pages. 
(Rates listed in USD)
Home Page:

$1,500 to $3,000

About, Contact Us:

$250 to $1,000

Products & Service:

$100 to $250 per specific product or service page

Opt-in / Lead Gen:

$500 to $1,500

Articles:

$250 to $1,000 per article

FAQ Page:

$500 to $1,000
Rates may differ based on the niche and experience required.
For working with freelancers and agencies, project-based pricing may be used. 
The B2B copywriter normally invoices 50% of project fee as down-payment and collects the other 50% after project completion.
For ongoing projects, however, a monthly retainer model may be adopted. Deliverables and monthly rate may be spelt out for a 6 to 12-months period.
Boost Your Sales With B2B Copywriting That Converts
Hiring a B2B copywriter might seem complicated but it shouldn't have to be – just follow this guide and boost the odds of hiring a rockstar for your brand.
Tired of searching and need help with your B2B copywriting project?
We can help!
Contact us at sean@speechsilver.com and we'll be in touch.